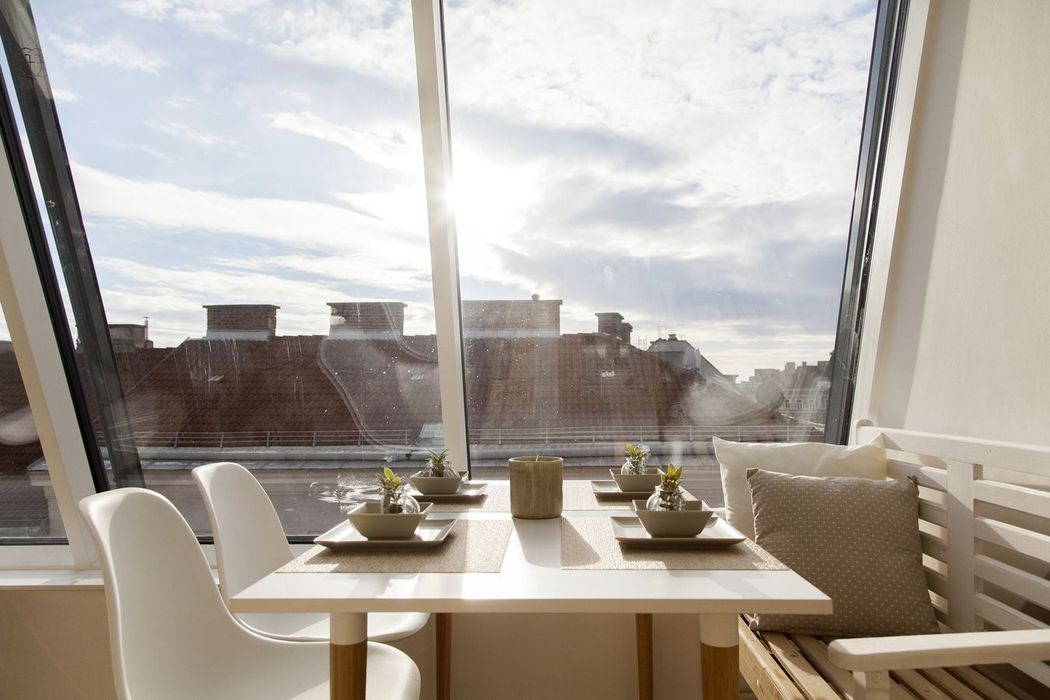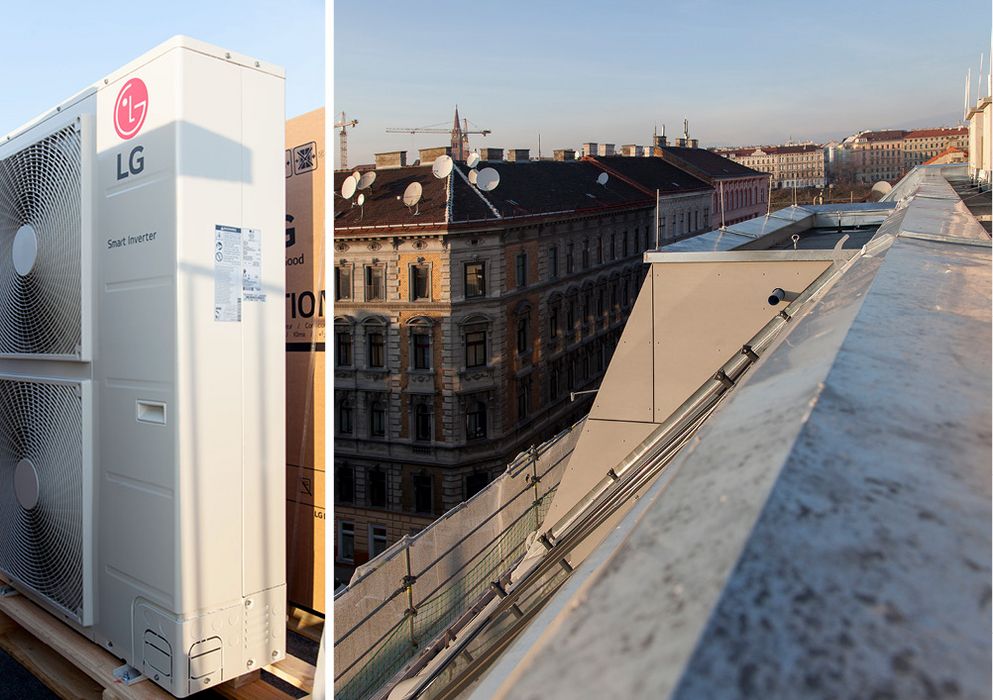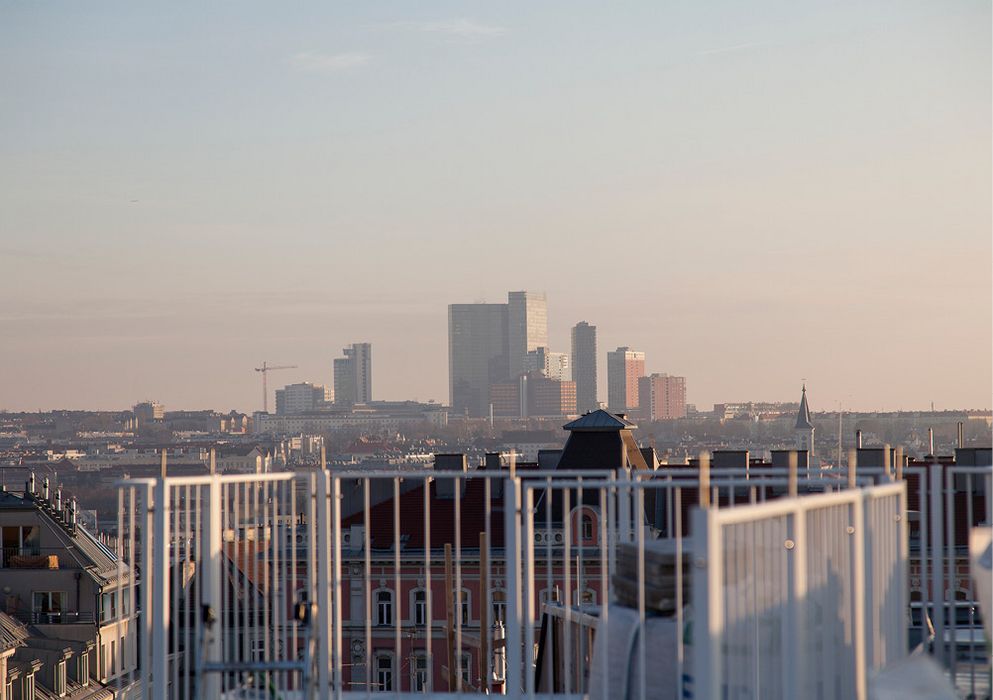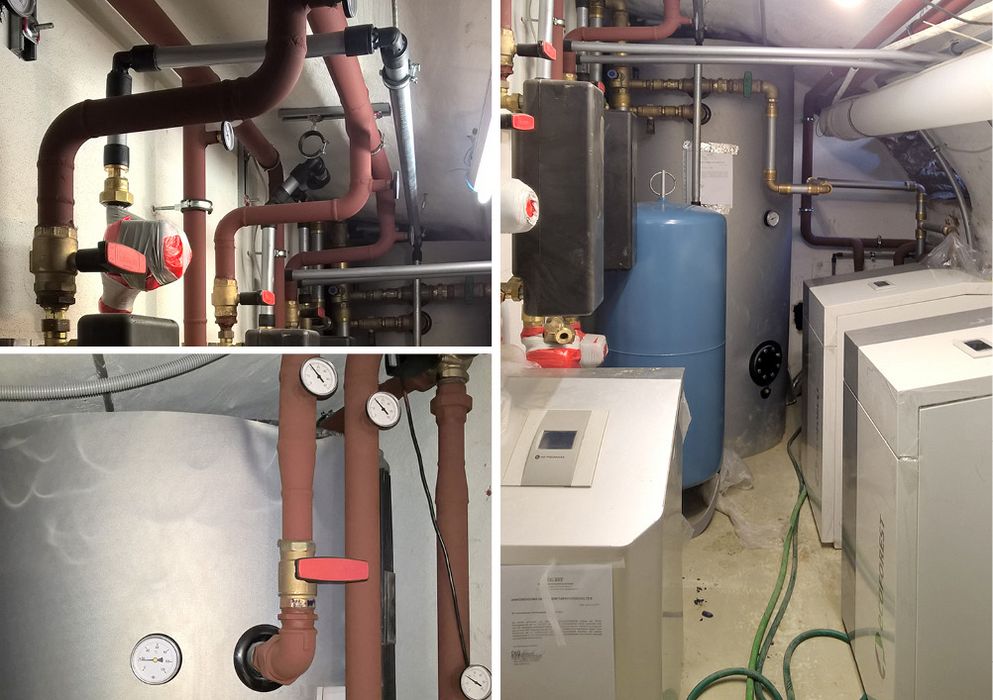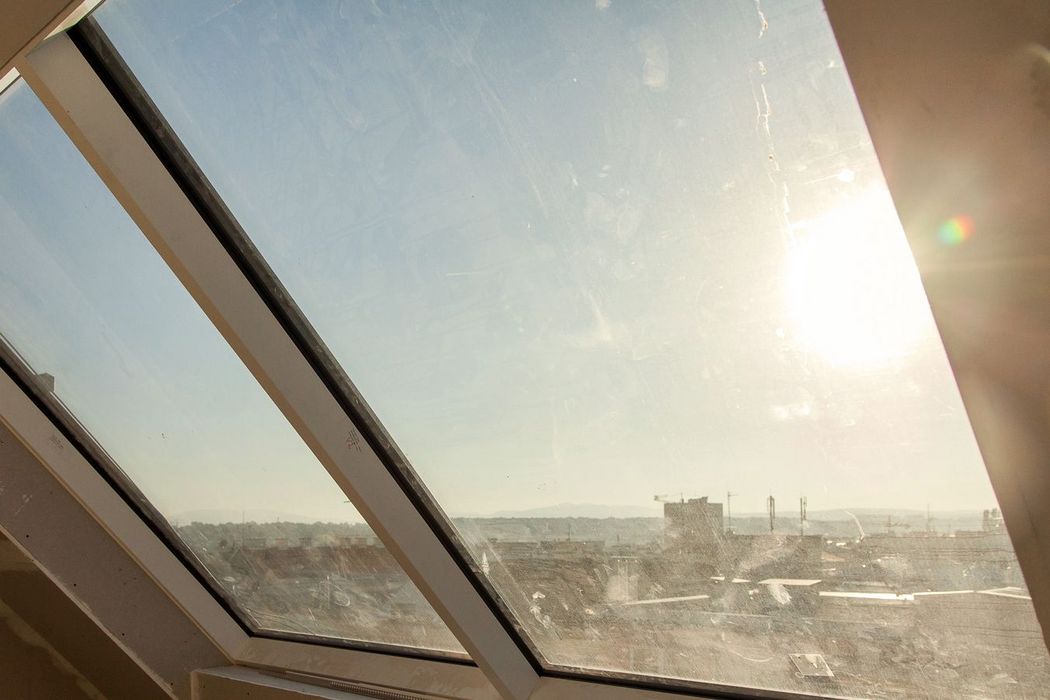 A "normal" gas boiler would have been sufficient...
But here at The Victoria, we decided to install a much more complex, high-end system — and as a result, the heat pump and gas-condensing boiler have joined in an energetic alliance.
The heat pump is 100% run by sustainable electricity from oekostrom, produces no on-site CO2, and supports both heating and cooling. The pump creates heat energy from the outside air that is fed into the central heating pipes to reduce pressure on the boiler. This technology also cools the floors of the rooftop apartments in the summer, which decreases the load on the air conditioning system and guarantees a comfortable indoor climate — indeed, much more comfortable than conventional air conditioning. The byproduct of this cooling mode is thermal energy, which is in turn used for the hot water heater and reduces the energy consumption of the gas boiler.
A continual cycle created by the interplay of these components lightens the energy load and also creates the following benefits:
• Reduces energy costs by up to 25% through high overall system efficiency

• Significantly reduces CO2 emissions by lowering energy consumption and using green electricity supplied by oekostrom.at

• Increases comfort using an active cooling system in the loft conversions.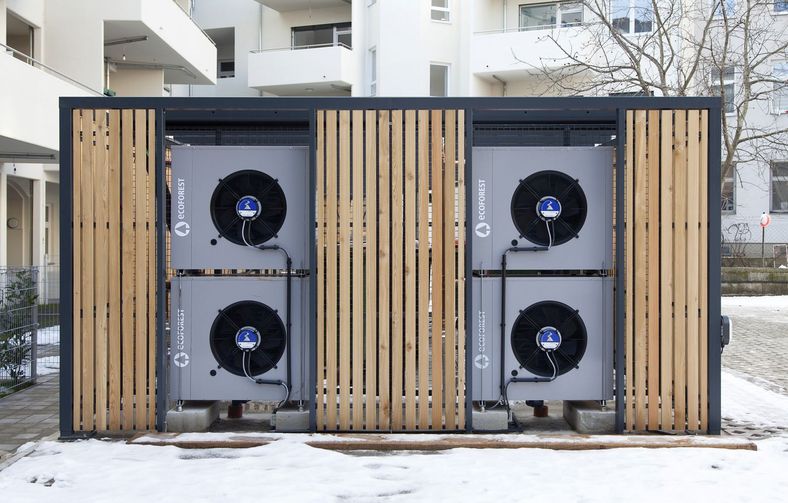 So long… and remember to spread good energy!