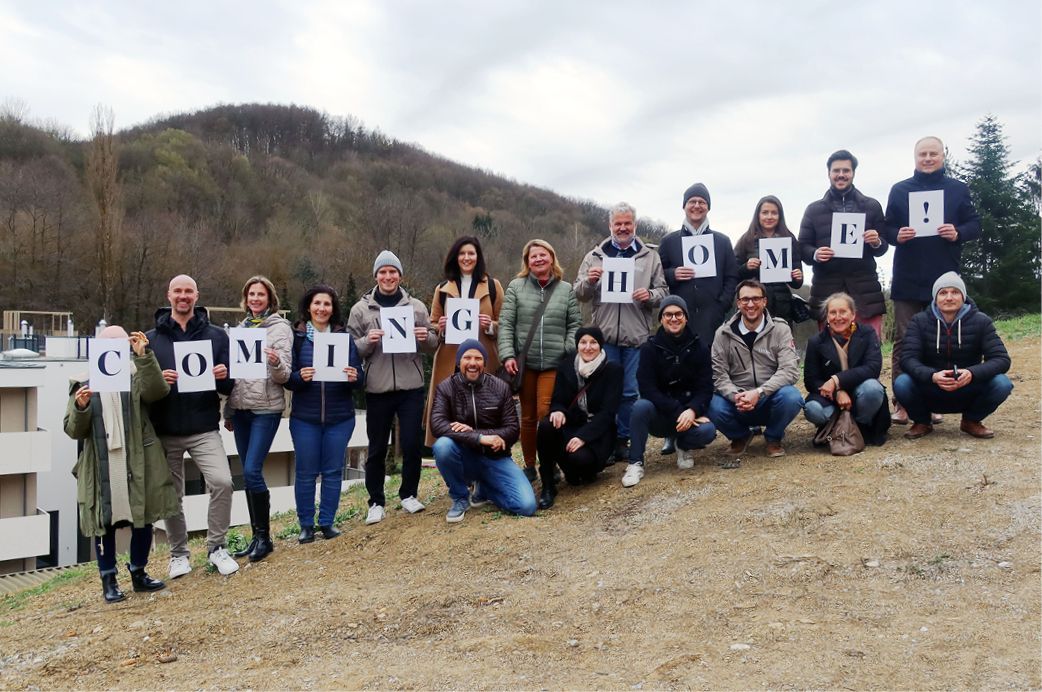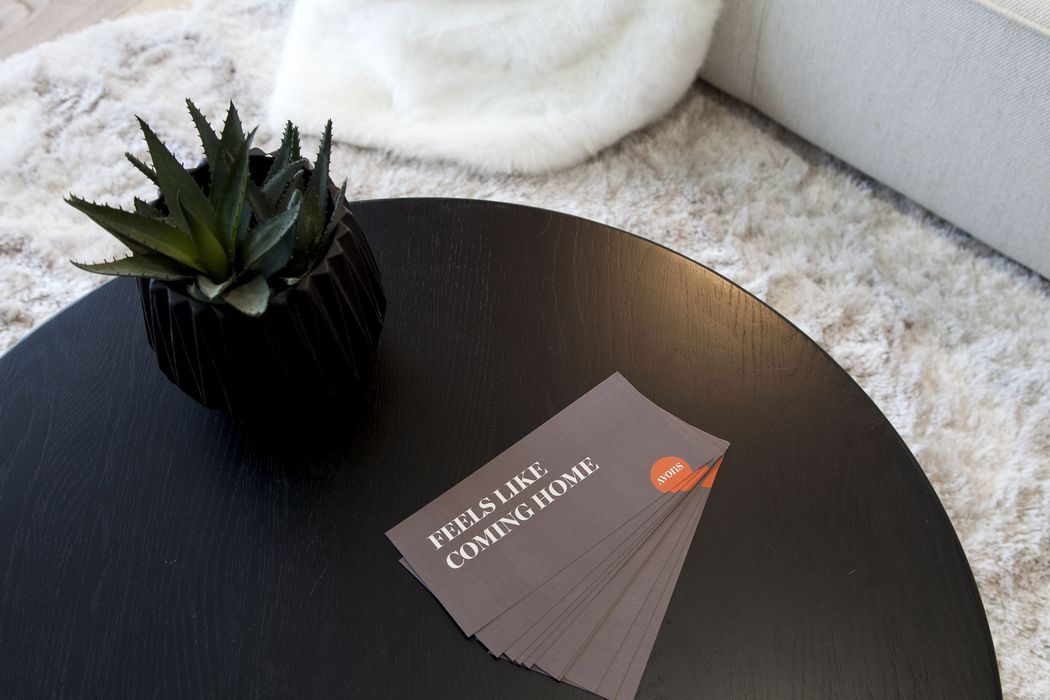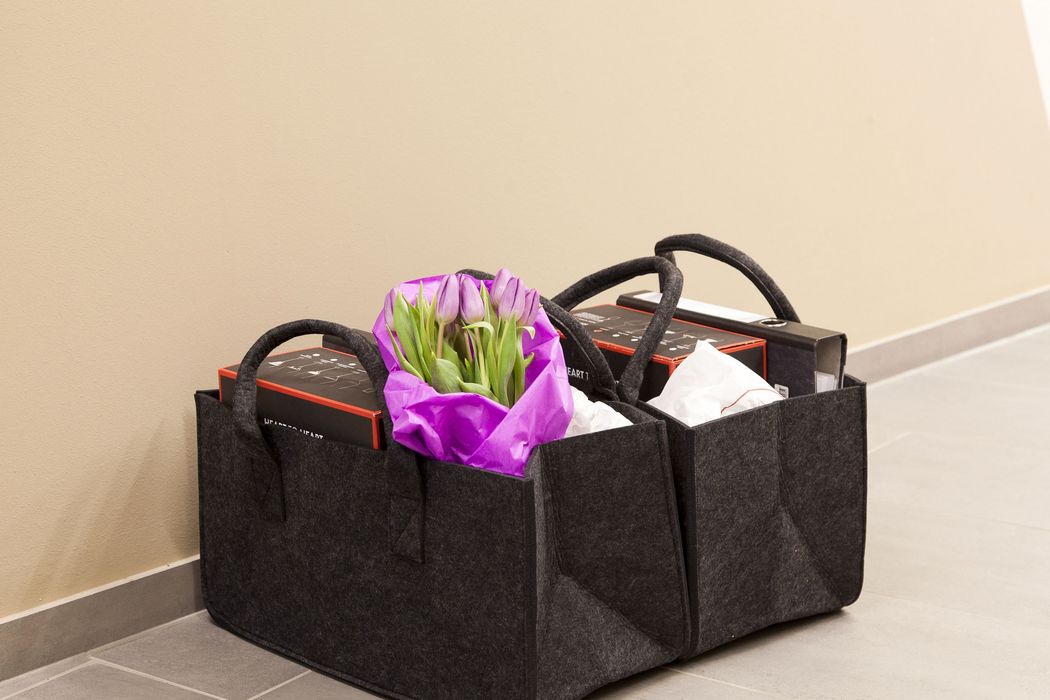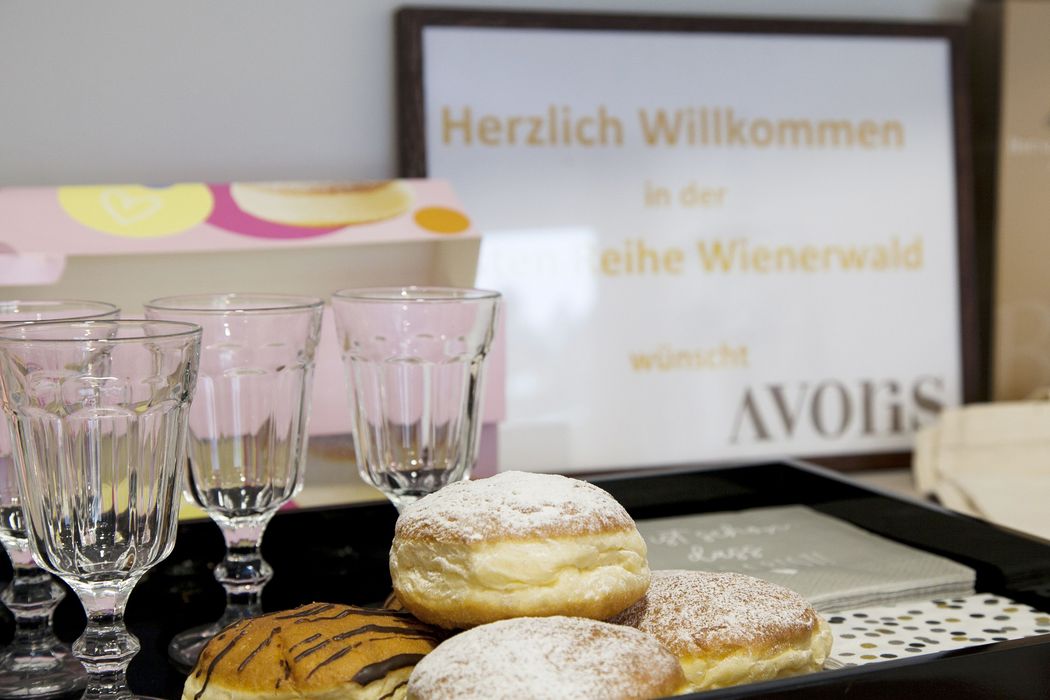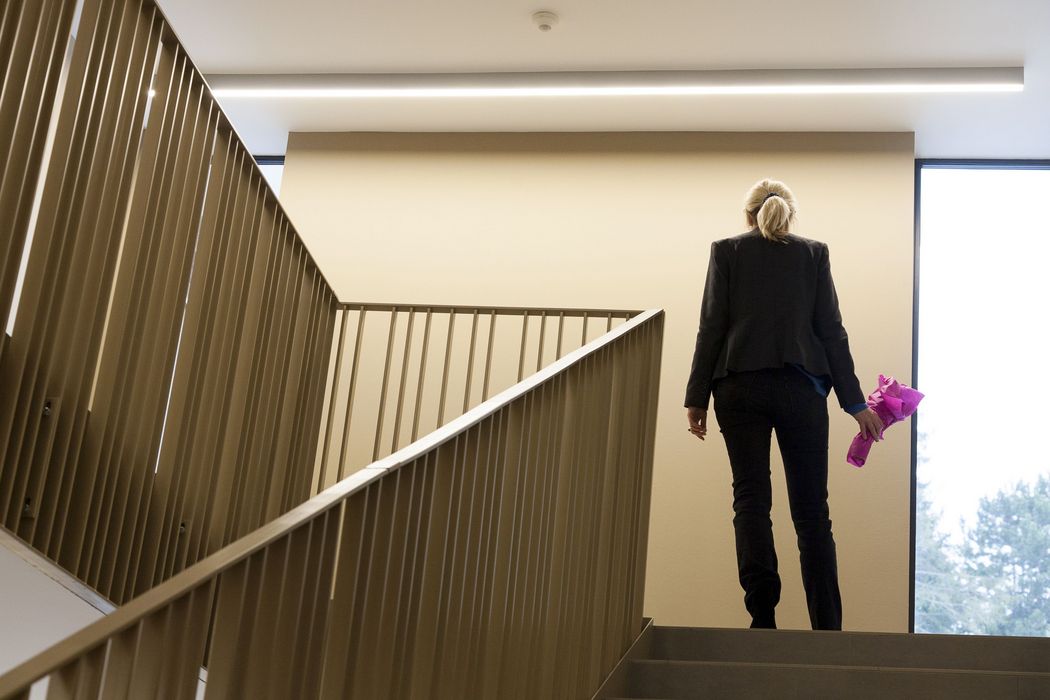 "Home at last!" was the motto for the first residents getting their new apartments from us in late January. Where? At Wienerwald View, in the Föhrenberge National Park. Their new home is surrounded by chirping birds, the rustling of trees, and unbelievable tranquility—the very same sense of relaxation that Mark Twain enjoyed here in 1898. It's time to come home...
It wasn't long ago that we kicked off construction, shovels raised, despite the rainy, windy day. In the meantime, smooth progress on construction meant that the roof went up and interior fittings were finished according to plan by a well-coordinated construction team. We celebrated the end of construction with a dinner towards the end of the year. At the beginning of the next year, we turned over the apartments to their new owners.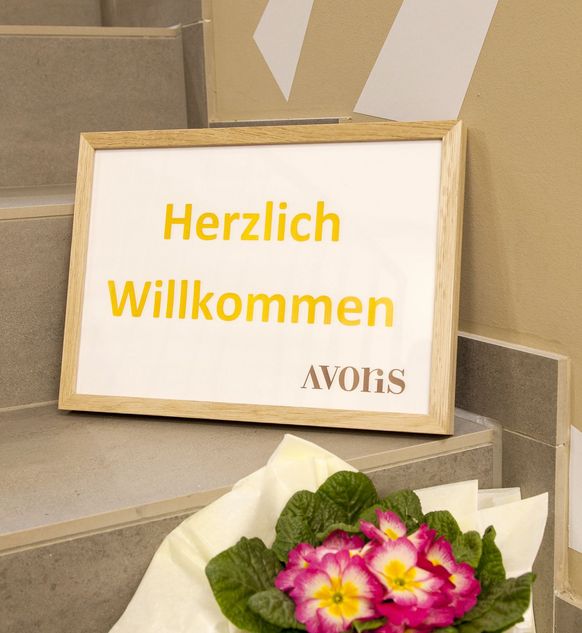 Our sales and customer support team welcomed the new residents with shiny apartment keys and a warm welcome-home basket.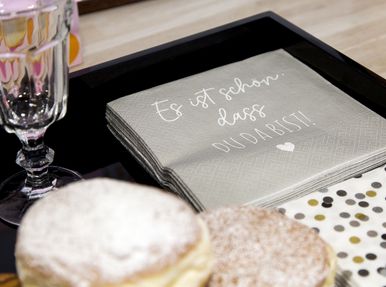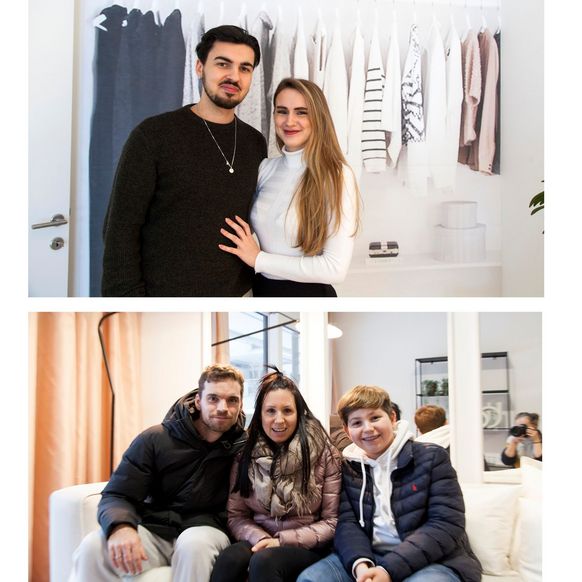 WHERE THE HEART LAUGHS
We raised glasses with everyone together in our newly furnished show apartment, which gives great insight into the installations and materials we use. We really did all feel at home. It's a place where the heart can smile.
Make an appointment for a viewing anytime. Stop on by—we look forward to meeting you!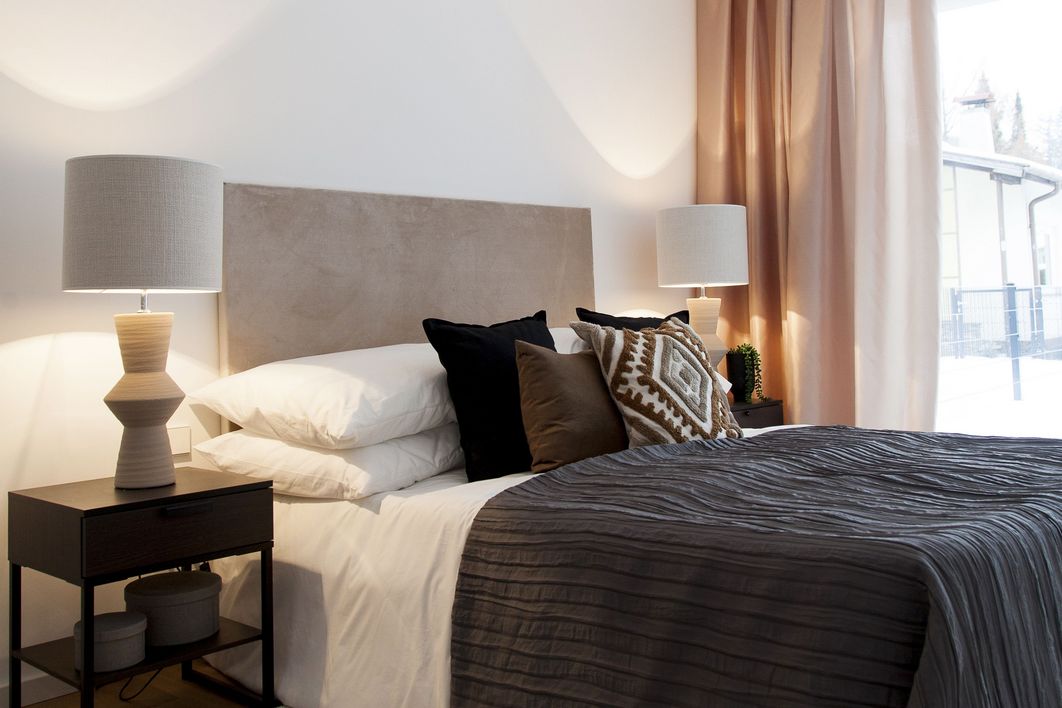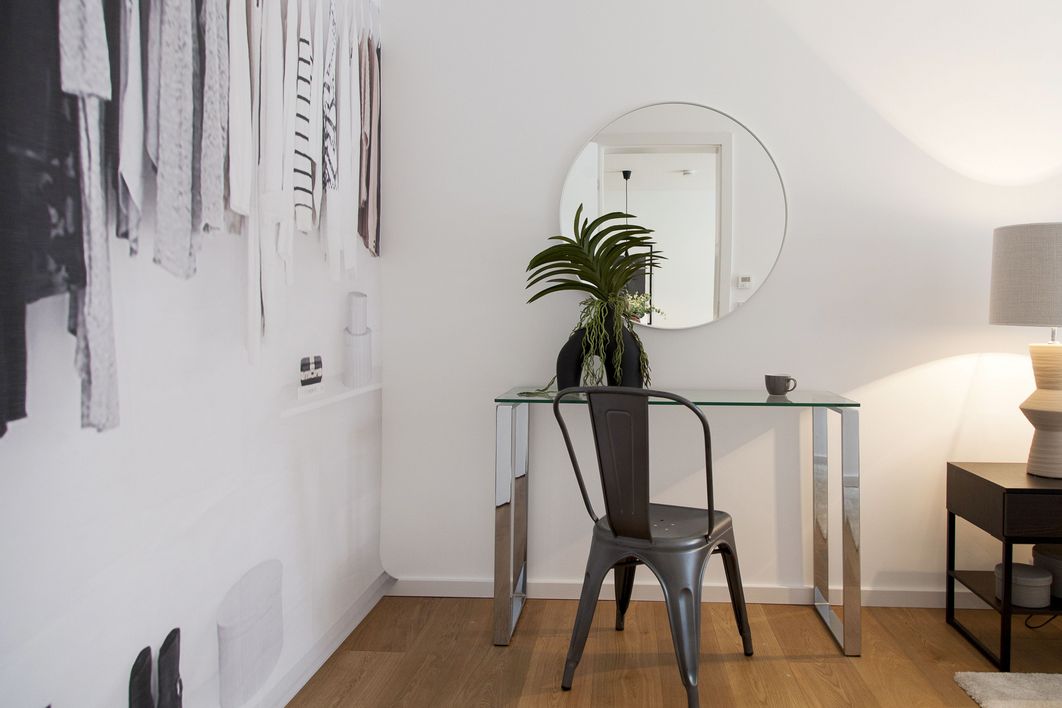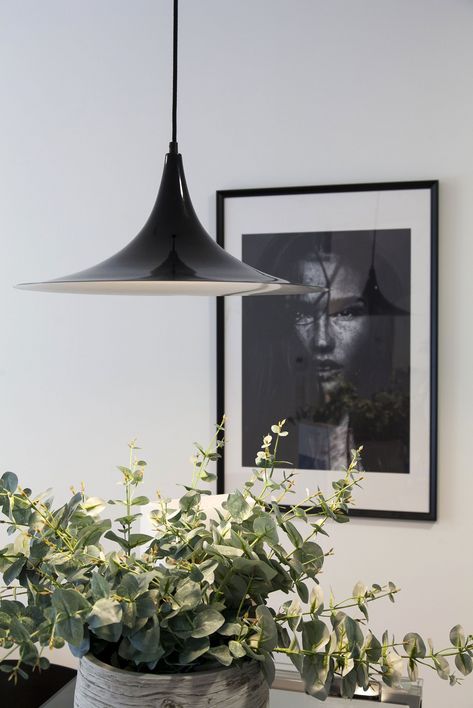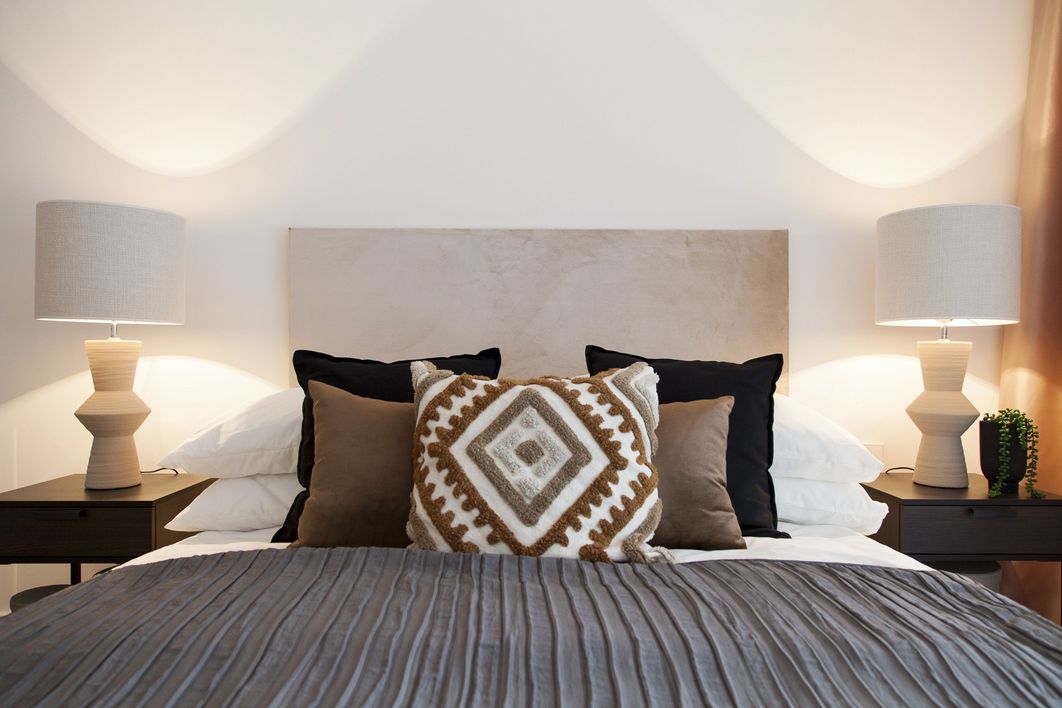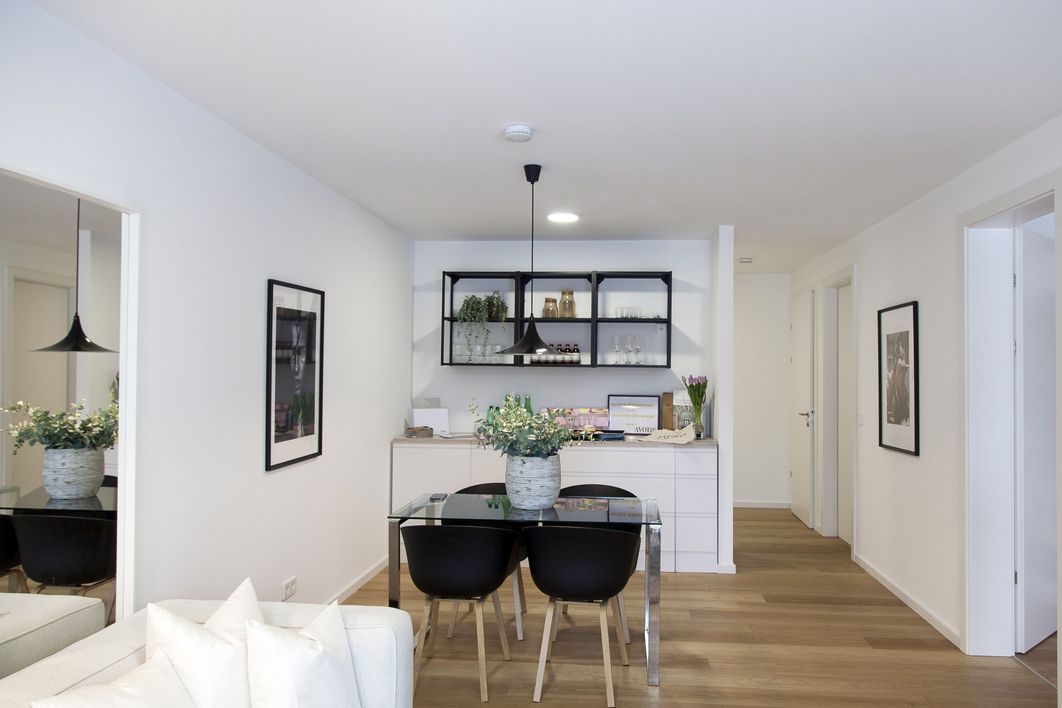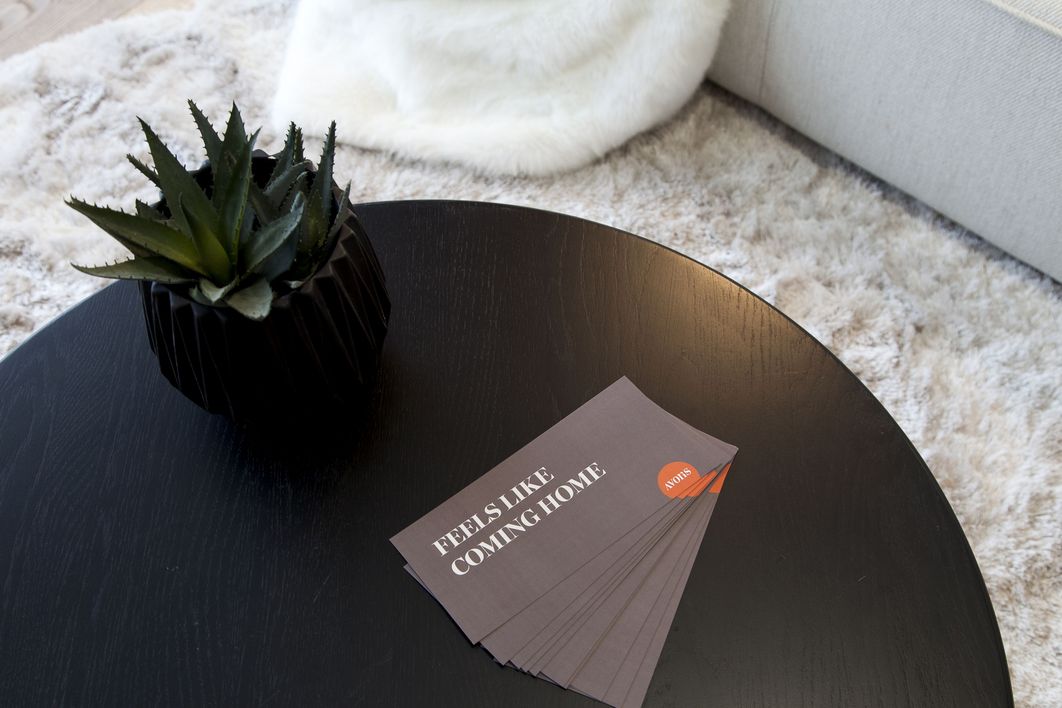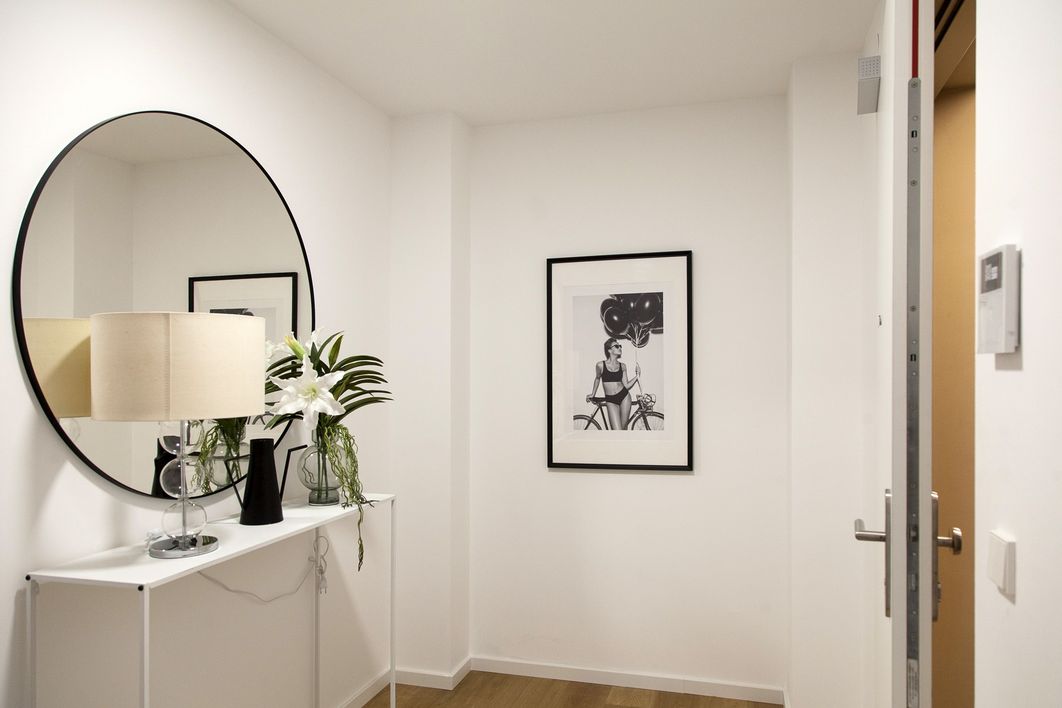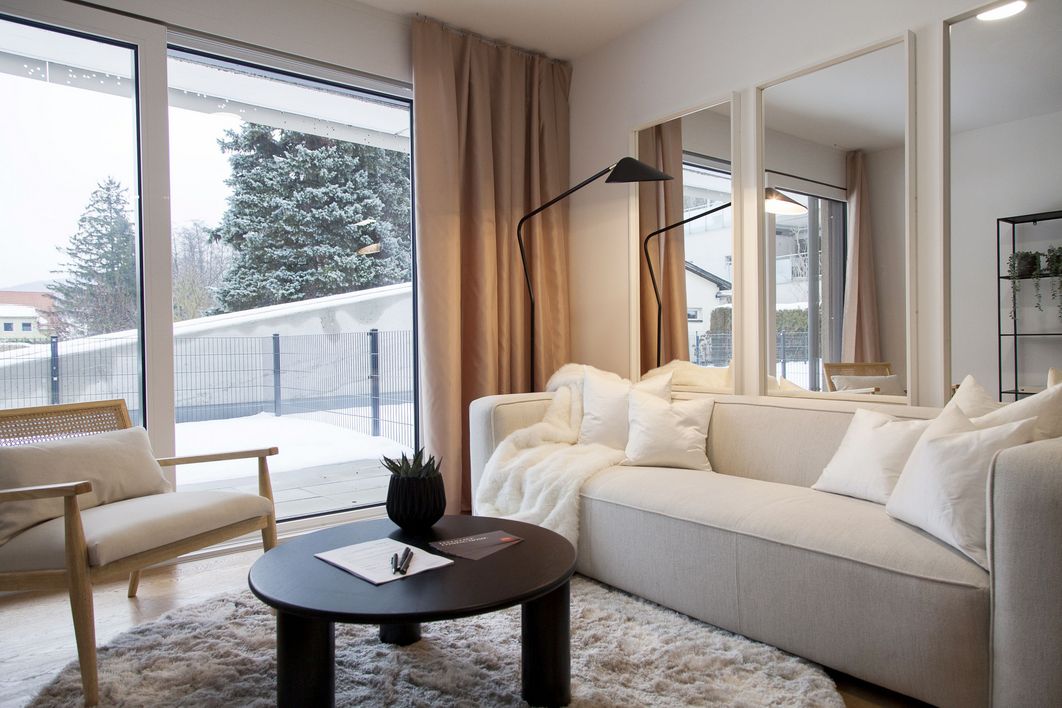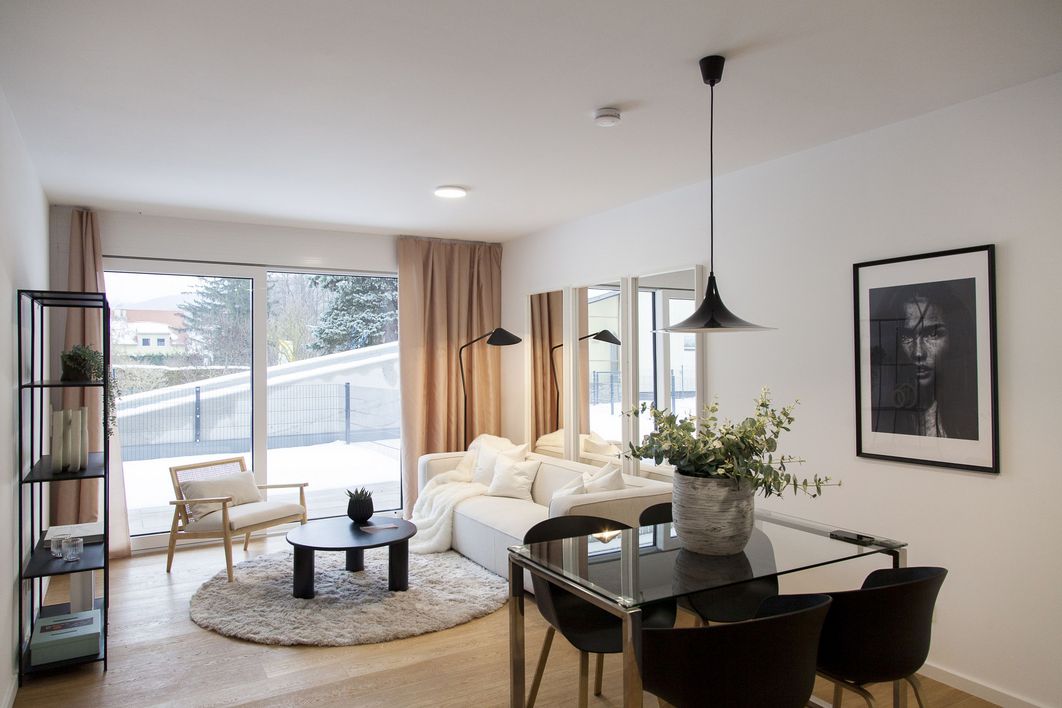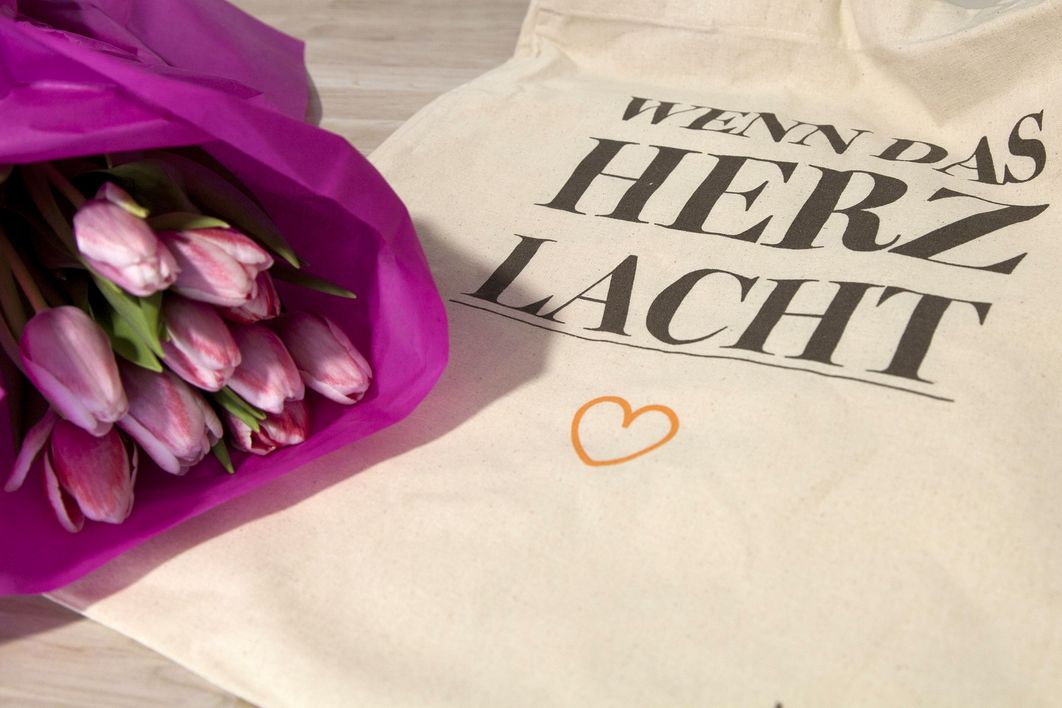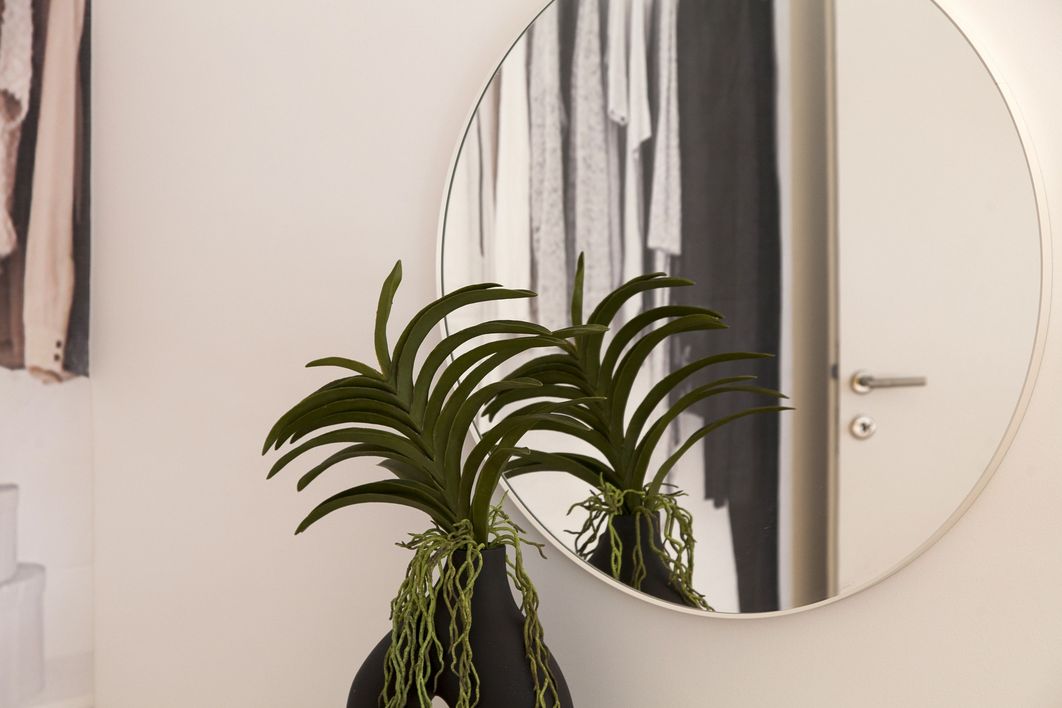 ECO-FRIENDLY, CLOSE TO TOWN, AND SURROUNDED BY NATURE
Built with architectural appeal, the Wienerwald View project's 17 residential units are subtly integrated into the surrounding environment and nature. Flooded with light and with floor-to-ceiling glazing, plenty of private outdoor space, and communal areas, the units guarantee all the comforts of a modern life in the countryside, just 15 minutes from Vienna. The eco-friendly energy system is at the height of technology, and only top-notch materials were used for the construction and installations. For more information about the project or to have your questions answered, go to Wienerwald View.

We here at AVORIS, and everyone involved in the project, are delighted about Wienerwald View's successful completion. We would like to thank all the new homeowners for the immense trust they placed in us. We wish you a wonderful start to this new chapter of your life. May it be filled with joy!