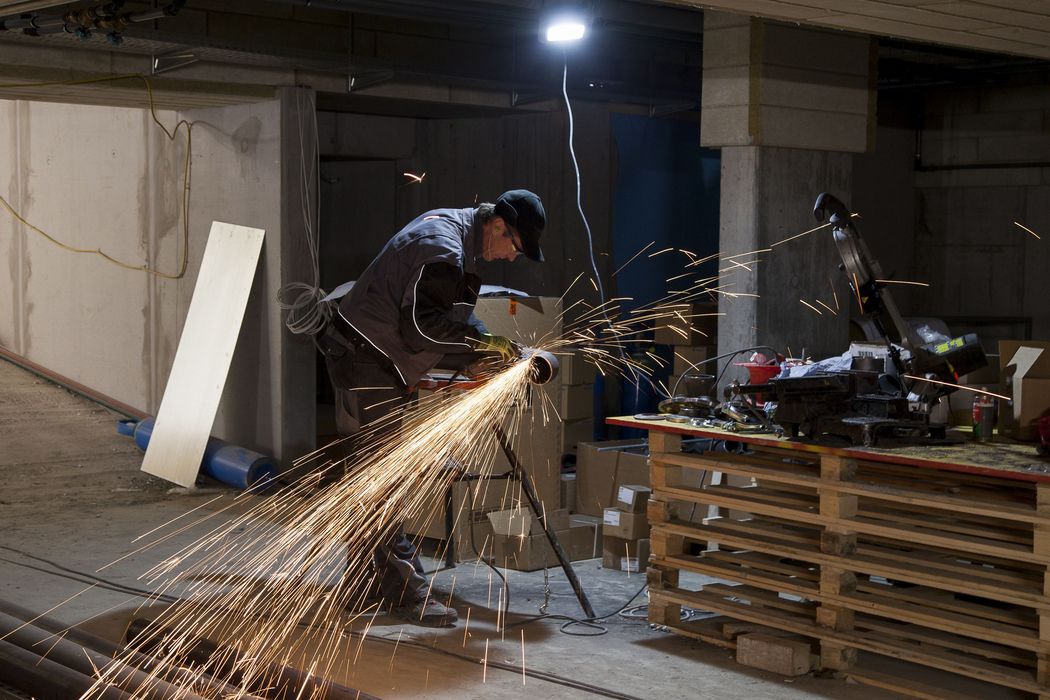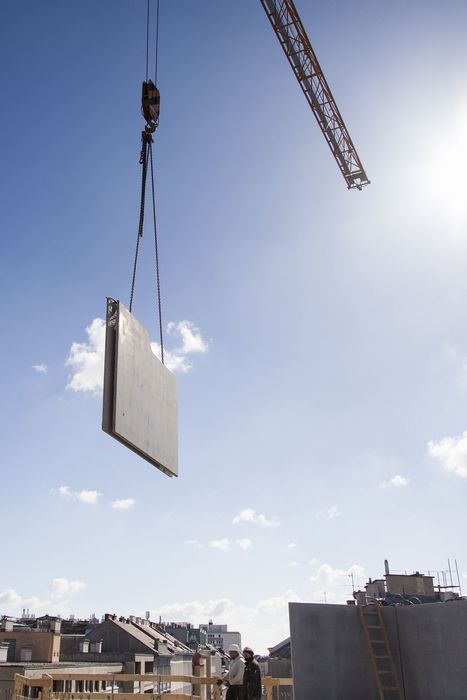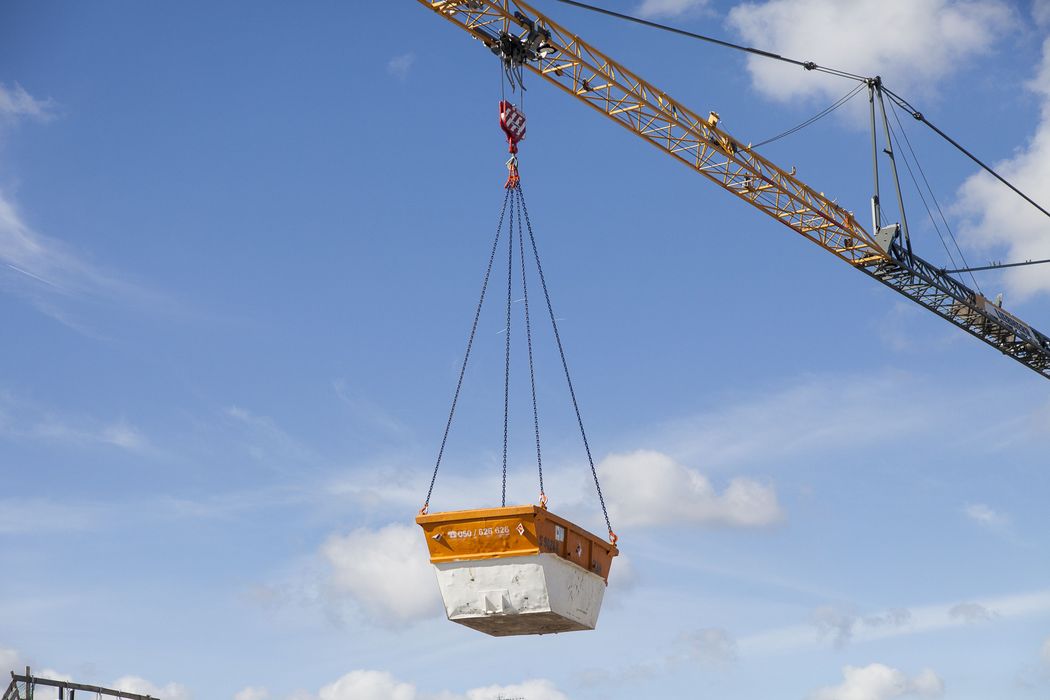 Dangling Walls & Flying Sparks
The crane lifts and turns its load, dangling entire walls through the air. Floor by floor, our project is taking shape. Meanwhile, sparks are flying in the basement. What an exciting visit to the construction site! We love seeing how quickly everything is moving forward.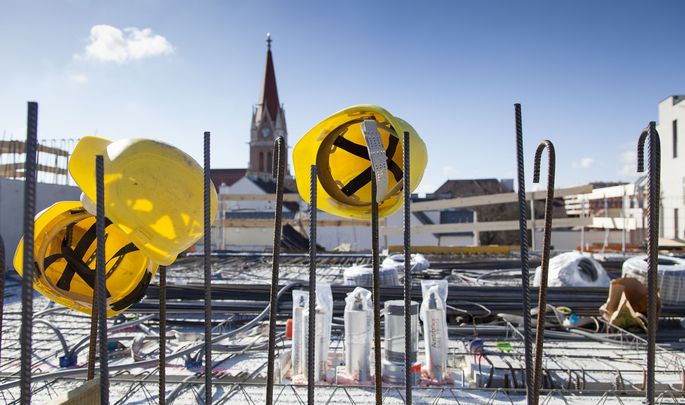 What's happening right now?
Module 1 is in place for loft story no. 1. Module 2 will soon follow. The ceiling of the 4th floor is being cemented.
Parallel to shell construction, the extension addition is underway: The basement ceiling is insulated, some of the door frames have been installed, and the first windows are even in place.
The mechanical room is equipped and the technical shafts, inserted as prefabricated elements, now enable rapid progress, with HVAC and electrical already underway.
The ventilation system has been installed in what will one day be an orthopedic center. The walls have also gone up, clearly revealing the room layout.
As we reported elsewhere, civil engineering for the structure was quite complex—the U3 subway line and S45 light railway both run beneath our property—but we nonetheless carried out deep drilling work for geothermal probes in order to ensure a sustainable energy supply. The fact that this went just as well as the above-ground work is due not least to our strong partners. Chapeau! Let's keep this up. Target for shell completion (topping-out ceremony): end of June!
Living in St. Gotthard: 118 apartments, orthopedic center, and two smallish business spaces for a total of around 6,000 m² of usable space (including outdoor areas). An indoor playroom, courtyard with outdoor playground, underground car park, and storage units are also integrated into the development. Solar panels on the roof ensure that the heat pump delivers heating and cooling at maximum cost efficiency, and concrete core activation is used for regulating temperatures on the top floors.
The transport connections are great: only 12 minutes by bike to the green area of Wilhelminenberg Castle. It's the same amount of time via the U3 subway line—only 50 meters away—to Stephansplatz. You won't be able to see how close the subway really is until the building opposite our site has been demolished. However, the park that will be built in place of it can already be discerned, as can the fact that St. Gotthard Strasse—previously a thoroughfare—will be made into a cul-de-sac, creating a greenspace that will greatly benefit the area.

The project was sold to the managed real estate fund Catella Wohnen Europa (CWE) even before construction began. AVORIS will remain the general contractor until the turnkey handover.