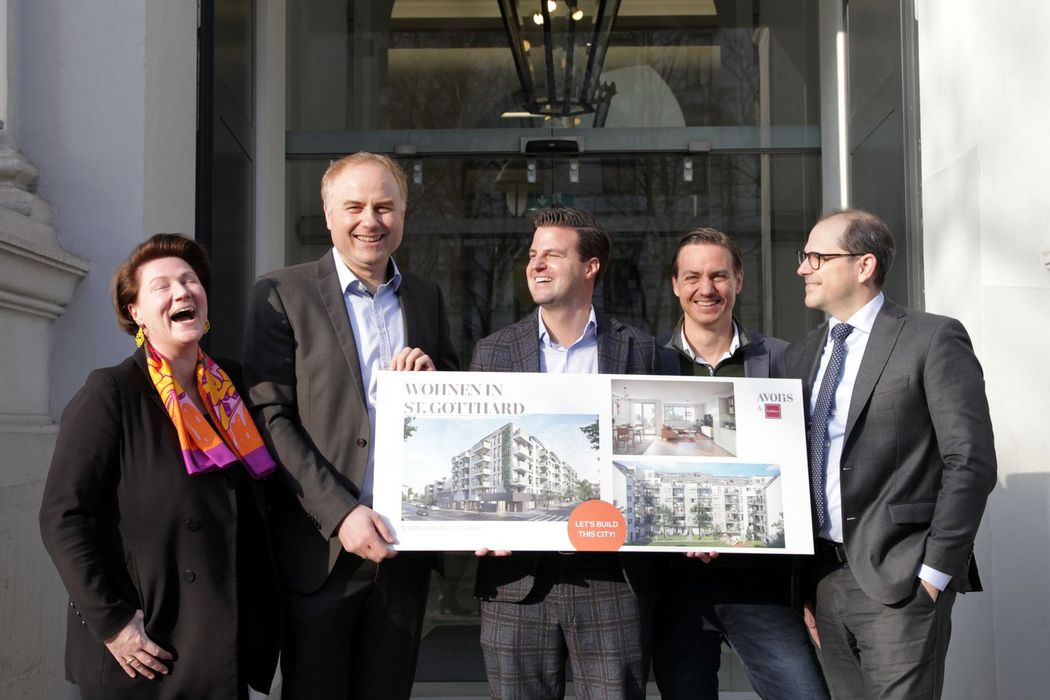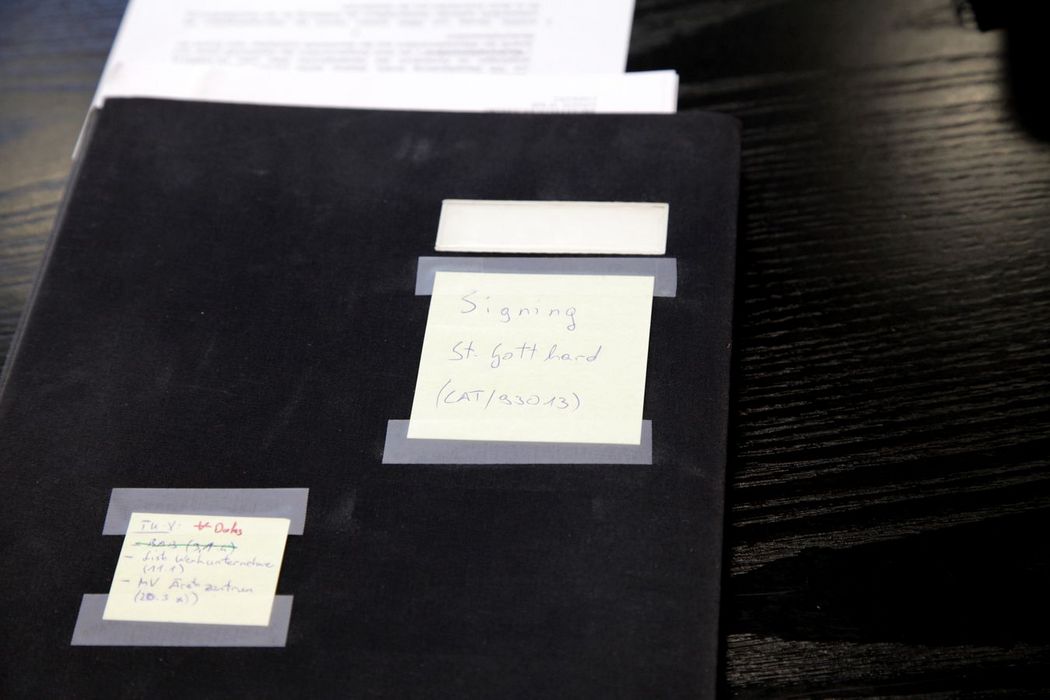 "Living in St. Gotthard" is an attractive, centrally located building project: almost 6,000 m² of residential and commercial space, large open space areas—all right near the subway. The groundbreaking is scheduled for spring 2022. We sold the project two days before Christmas—to Catella Wohnen Europa (CWE), a real estate fund managed by Berlin-based Catella Residential Investment Management GmbH (CRIM). Our two external project partners Christian Ditz and Matthias Berger played a significant role in the development of the project as well as its sale.
AVORIS will remain the full general contractor of Living in St. Gotthard until it is fully finished and ready to hand over in summer 2024. In addition to 120 apartments, three shop locations are also being constructed at the St. Gotthard Strasse site in Vienna Penzing. It is already established that the new building will house an orthopedic center. With a heat pump for heating, cooling, and hot water, a PV system on the roof, and a sophisticated green façade, the building has a central focus on the topic of sustainability. The "Living in St. Gotthard" project is also characterized by its infrastructural strengths: "The Kendlerstraße subway station is only a few steps away, meaning that Stephansplatz can be reached in only 12 minutes. Local shops, sports fields, fitness centers, greenspaces, restaurants, and cultural venues are at the doorstep", says project partner Christian Ditz.
Inner-city
Rarity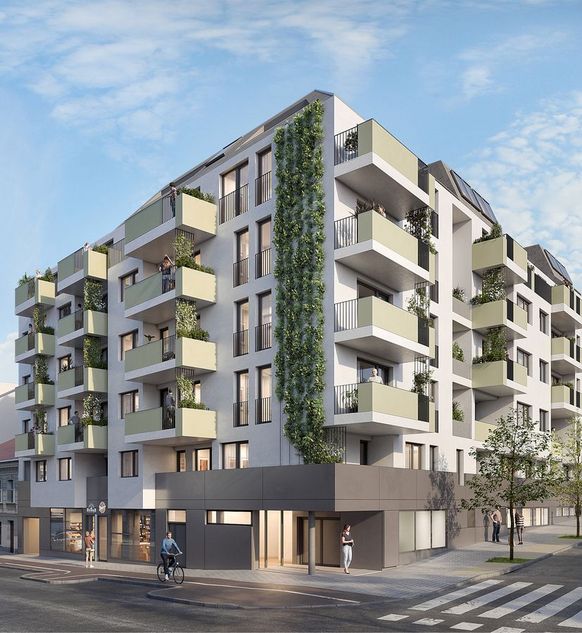 , completed their purchase of the property at the end of 2021.
"'Living in St. Gotthard' creates excellent quality of life with its excellent facilities and installations, private outdoor spaces, great public transport options, and a wide range of nearby amenities," states Benjamin Rüther, Head of Fund Management at CRIM. "It is indeed rare that a new construction project of this size in such a central location is built with such high quality and with such a great focus on ecological sustainability. That's what makes 'Living in St. Gotthard' such a one-of-a-kind opportunity."
Another important bonus is the nearby medical care provided by both the Hanusch Hospital and the Ottakring Clinic, and more is on the way. A lease has already been signed with the operator of an orthopedic center.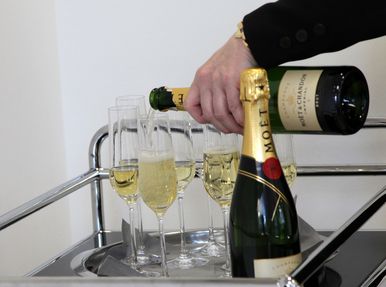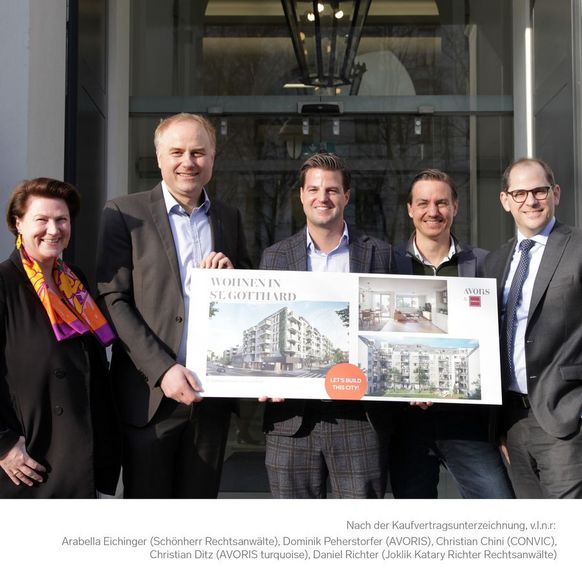 Complex underground,
livable above-ground
The fact that the area between the Schmelz, Hanusch Hospital, and the Steinhofgründen is very attractive can be seen in the brisk building activity all around St. Gotthard Strasse. "Numerous dilapidated buildings in the immediate vicinity of our property are being revitalized, several new buildings are being built, and there is even a new park going in directly opposite our project," our managing director Dominik Peherstorfer says enthusiastically.
Future residents of Living in St. Gotthard can also look forward to their own private outdoor spaces and a green inner courtyard. A heat pump for heating, cooling, and hot water, electric sun shades, rooftop thermal activation, attractive communal areas, and a green façade all likewise contribute to the extraordinary living comfort of the project.
The structural challenges faced by the new building are unusual. Since the U3 subway tunnel crosses through the property, it was necessary to submit a complex civil engineering concept. The concept was developed by civil engineering company Brückner, Berger & Partner in cooperation with the tunnel experts at ISP ZT GmbH and 3P Geotechnik ZT GmbH, specialized in subsoil studies, and in close coordination with both the Wiener Linien and the ÖBB. Construction is scheduled to begin in spring 2022.
Catella was advised on the transaction by Christian Chini, Managing Director of CONVIC. Legal advice was provided by Arabella Eichinger's team at Schönherr Rechtsanwälte. AVORIS was represented by Daniel Richter, partner at Joklik Katary Richter Rechtsanwälte.