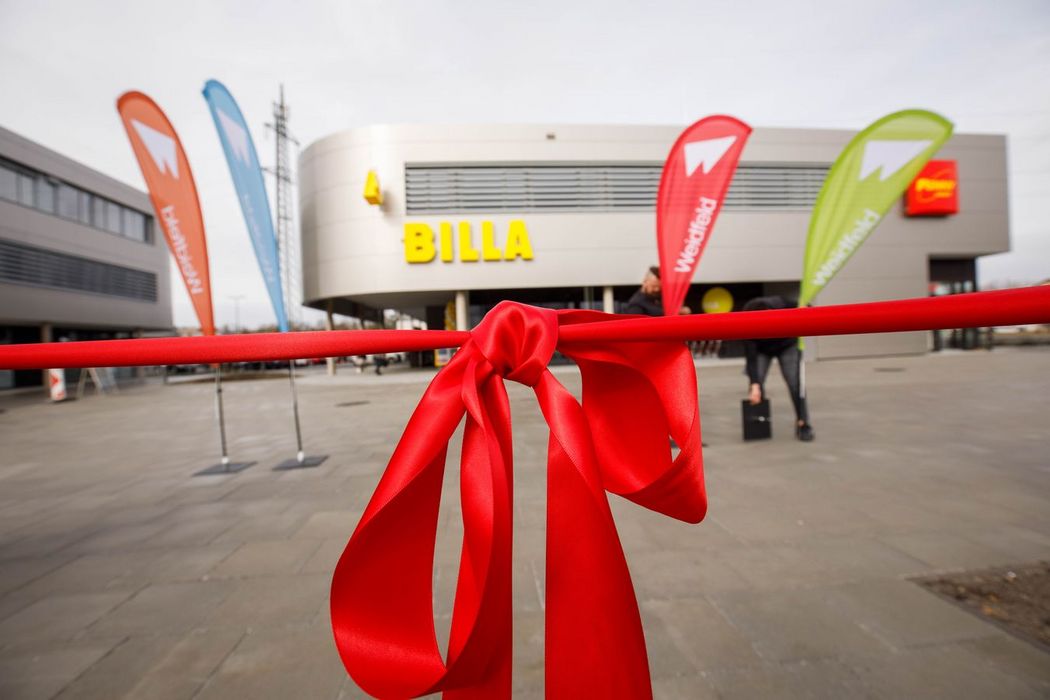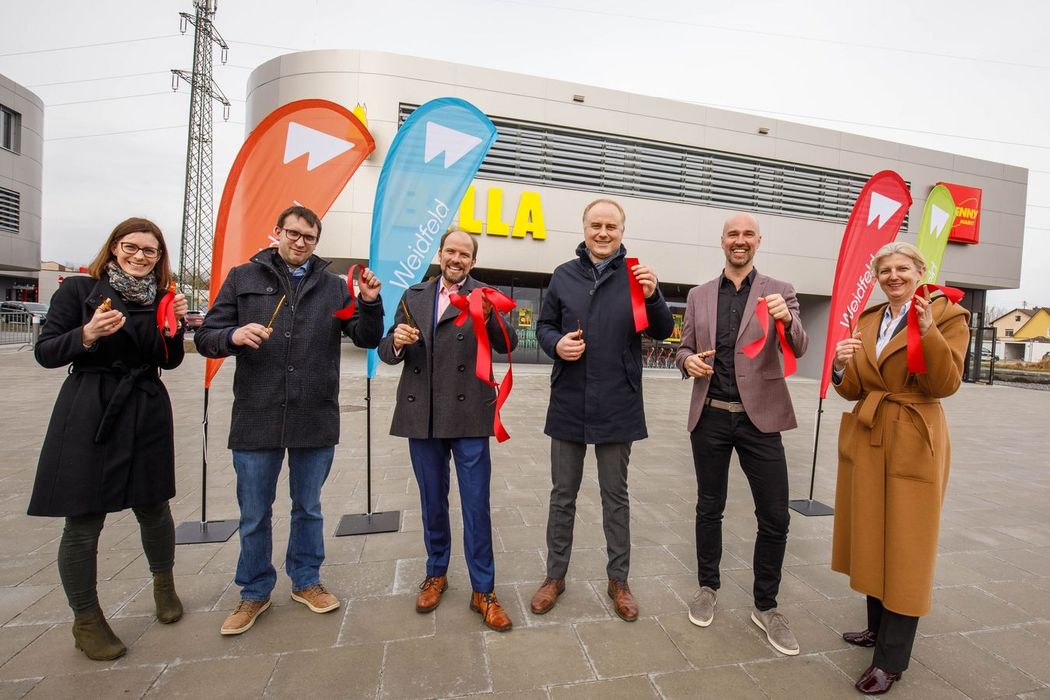 The main features of the Weidfeld Neighorhood Center in Traun—St. Dionysen's new hub for shopping, work, health, leisure, and dining—have been completed. Situated on a 19,000-m² site, the center is a distinctive, open, and inviting place that serves many different needs.
We are really excited
about reaching a particularly
wonderful milestone!
The red ribbon has been cut, the sculpture on the plaza has been unveiled, and the St. Dionysen cake has been cut: the Weidfeld Neighborhood Center in Traun officially opened its doors on 18 February 2022! Due to Covid we were a very small group, but no less joyful for it.
We celebrated the opening together with Mayor Karl Heinz Koll, Deputy Mayors Sabine Burger and Herwig Mahr, Dr. Jagersberger from the health care center currently under construction, artist Franz Durst, architect Andreas Pichler, restaurant owners Tudi Dinu and Christoph Nestinger, and master confectioner Johann Preining Jr. The overall mood was one of great happiness about this beautiful infrastructure project for the City of Traun.
We are done!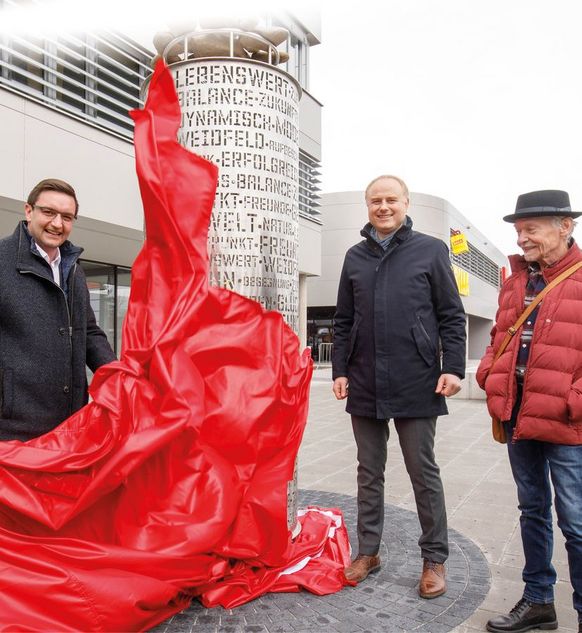 There were kind and proud words from the mayor and from us, and then the scissors were brought out to cut the opening ribbon. A brief yet great moment.
Stadt Cafe Traun
. And then it really was time to raise our glasses ...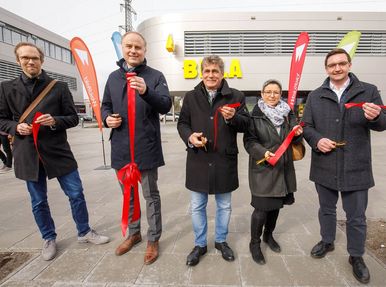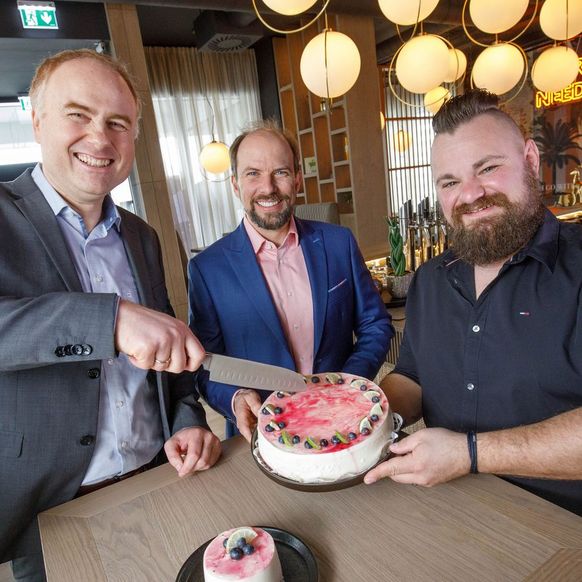 And more openings to follow
The Billa and Penny supermarkets are up and running on around 2,400 m² of the STZ Weidfeld, ensuring high visitor frequency. The Schürer flower shop is already selling gorgeous bouquets, the Stadt Café Traun will be open for business in early March, the Haircutters salon in mid-March, and shortly thereafter the Easy Drivers driving school and the basta! Cucina Italiana restaurant. Several of the offices have already found their tenants, such as the Sauter Mess- und Regeltechnik company, whose new home now covers around 700 m². Various commercial and office spaces are still available.
A 3,000-m² health clinic will open towards the end of the year, for which we are "only" the building contractor. The heart of the clinic will be Dr. Jagersberger's primary medical care center. Patients will soon find everything they need under one roof close to home, from diagnosis, urgent care, and medication to a wide range of therapies including physiotherapy, nutritional consultation, psychology, and social work.
This association of medical professionals mirrors on a small scale the Weidfeld Neighborhood Center as a whole: a lively, interactive, and holistic infrastructural facility that helps create a more livable St. Dionysen.