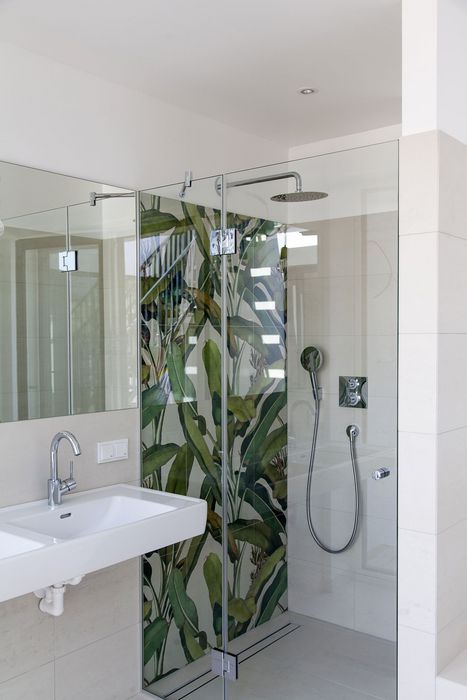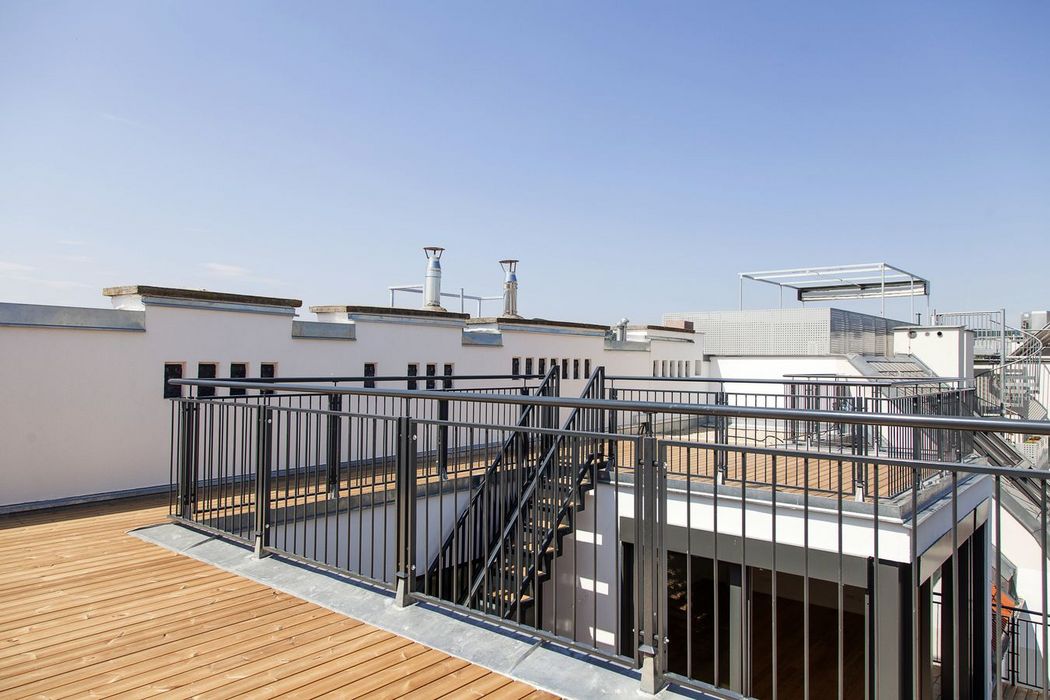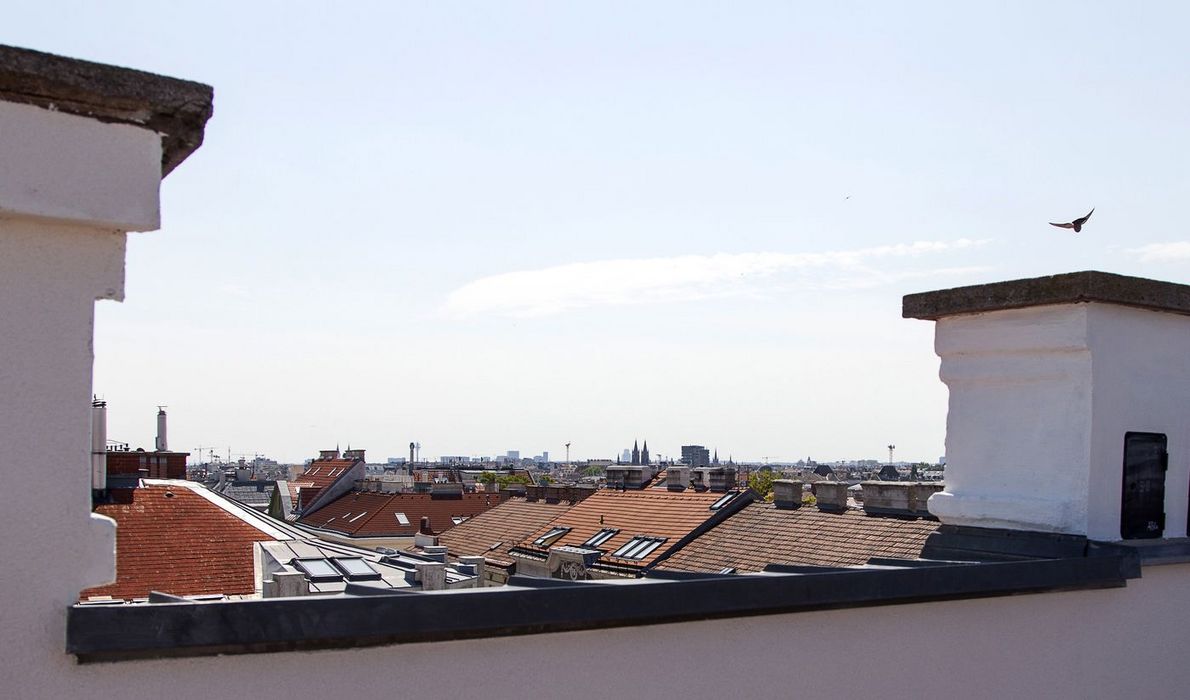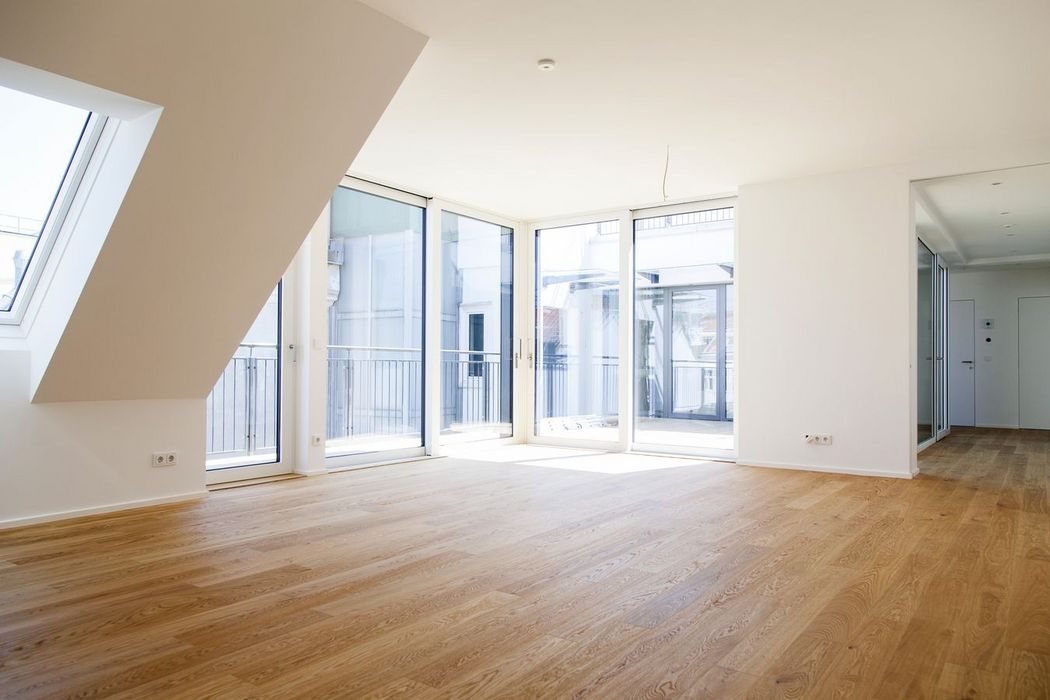 We're done! The grand loft conversion in the 17th district of Vienna is ready for a new phase.
We're proud to present LOVE is in the air. All that's missing now are new owners. Move in, get everything settled, relax, and maybe even have a dance out on the terrace in the evening; this could soon be your favorite way to wind down …
What is our favorite thing about this apartment?
Naturally, the jungle tiles in the bathroom. They are such an eye-catcher and harmonize fantastically with the porcelain stoneware. We would love to test out the waterfall feature of this lovely shower!
We also love the lightness of the generous living room and its transition to the private outdoor space. The terrace flooring and oak planks are such a successful duo. The anthracite railings and aluminum doors create yet another exciting visual contrast.
We think the frameless doors are very elegant—flush with the wall and butt-jointed, as are the shadow gaps of the window sills.
And the technical systems are not only technically perfect; the switching system has a minimal aesthetic, yet controls all-in-one lighting, shading, windows, and room temperature. Your own utilities room has the right spot for everything, from the modern gas heater, remotely controlled over wi-fi, to a cabinet for your internet network.
An apartment for those who love beauty and technology alike. We are very happy with how things have turned out!
If I'm not here, I'm out on the sundeck........ I am, I am, I am! :)