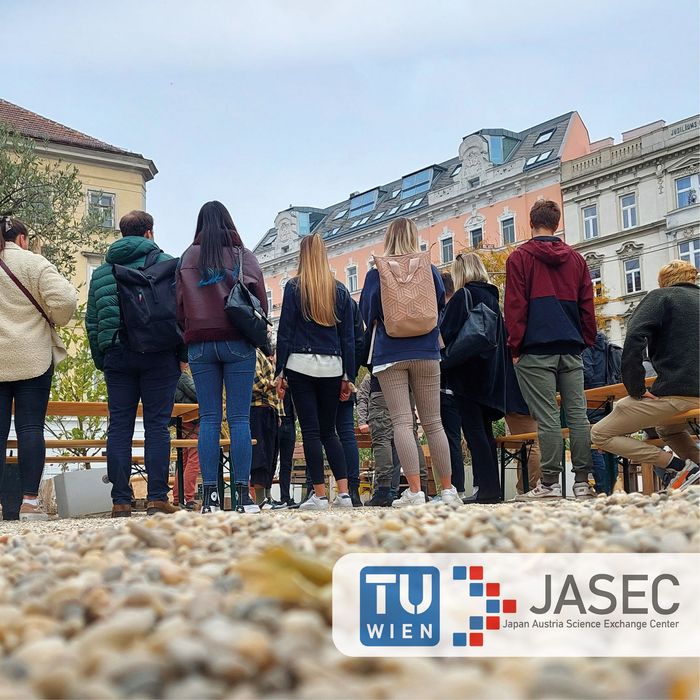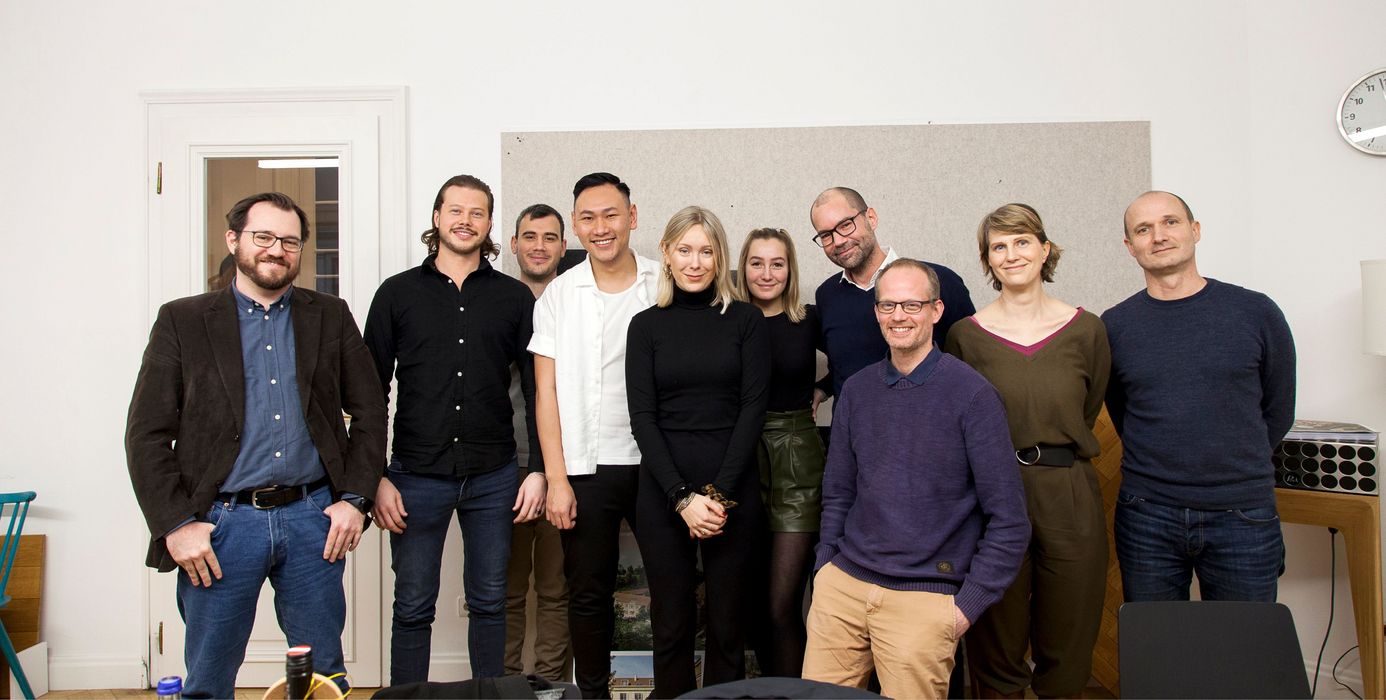 Our building site is now academic!
The temporary use of our Vienna Urban Oasis construction site has turned some heads—among others those of the JASEC Institute at TU Wien. Last fall semester a design course was held that used our building site as the practical location for theoretical exercises. Attending: around 20 students, a team of four supervisors from the TU, the Disaster Competence Network Austria (DCNA), and AVORIS as a "guest critic".
"The Interim Use
of Vacant Lots"
... was the title of the design course, and even though our building site already has an interim use (Wild in the West), it was used here as a concrete site for the students' theoretical concepts.
Not laboratory conditions, but a real place instead.
With all the appeal—and all the challenges.
The Parameters
Modular designs that can be used in a wide variety of locations
Can be transported by standard trucks; no special transportation!
Inviting and attractive atmosphere
Rapid assembly and disassembly
Can be operated by laypersons (assembly/disassembly and maintenance)
Compact storage
Largely independent of public utilities (electricity, water/sewage)
Contributes to the reduction of urban heat islands
Suitable for individuals with temporary housing needs, ranging, for example, from exchange students to those affected by natural disaster
No-gos: unimaginative container villages
The Goal
To create temporary housing concepts that are combined with uses that bring added value to the neighborhood through different cultural and leisure activities. Temporary workspaces for co-working and digital nomads and suggestions for other uses not mentioned are encouraged.
The Process
Introductory lecture—site inspection—weekly feedback appointments—mid-term and final presentations—presentation of the best projects at AVORIS
The Results
Interesting, refreshing, diverse, industrially prefabricated or kit assembly, largely self-sufficient, organic, lively, technologically savvy, philosophical, and very inspiring!
Interim use:
From culture to
catastrophe
The majority of current interim uses are cultural in nature. Artists rent temporary studios, or pop-up festivals and markets are put on. These are usually held in buildings that are scheduled to be demolished or converted, and only rarely on empty lots. The charm of such interim uses lies in, among other things, their improvised character.
A need for temporary housing can be caused by many things: for example, a tourist visit, semester abroad, or temporary work stay.

Even in the event of a disaster, well planned temporary uses can be an excellent alternative to existing emergency shelters. They can provide a roof over one's head and a supply of the essentials, while at the same time ensuring opportunities for privacy, heterogeneity, and personalization—particularly important if the emergency lasts more than a few days. Think of a gym full of cots for people displaced by a disaster. A good thing that such solutions are only short-term. In the medium term, however, such spaces are not a viable response.

All these aspects had to be considered while drafting the designs for use.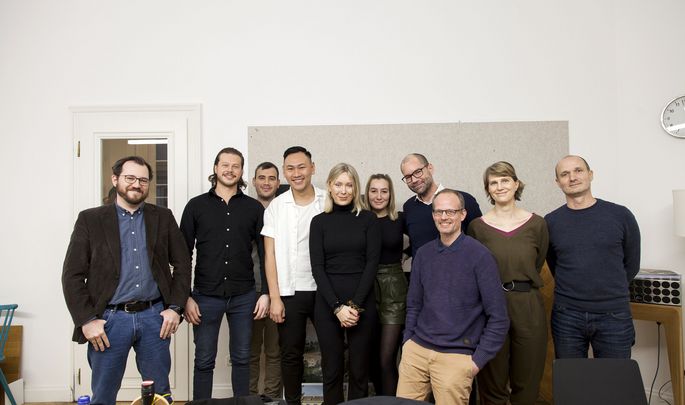 Our personal conclusion
We greatly enjoyed this opportunity to communicate with the generation of tomorrow and are thrilled about the fresh spirit, professionality, and gravity with which the students went about their work.
The interdisciplinary approach—with the TU as the scientific base, the DCNA as a hub for science and application, and AVORIS representing the private sector—is something we are particularly a fan of!
The Vienna Urban Oasis building site goes university. Construction is set to begin in 2024. Until then, the already established interim use will continue: Wild in the West is in its second season, and people from the neighborhood and beyond just love it.