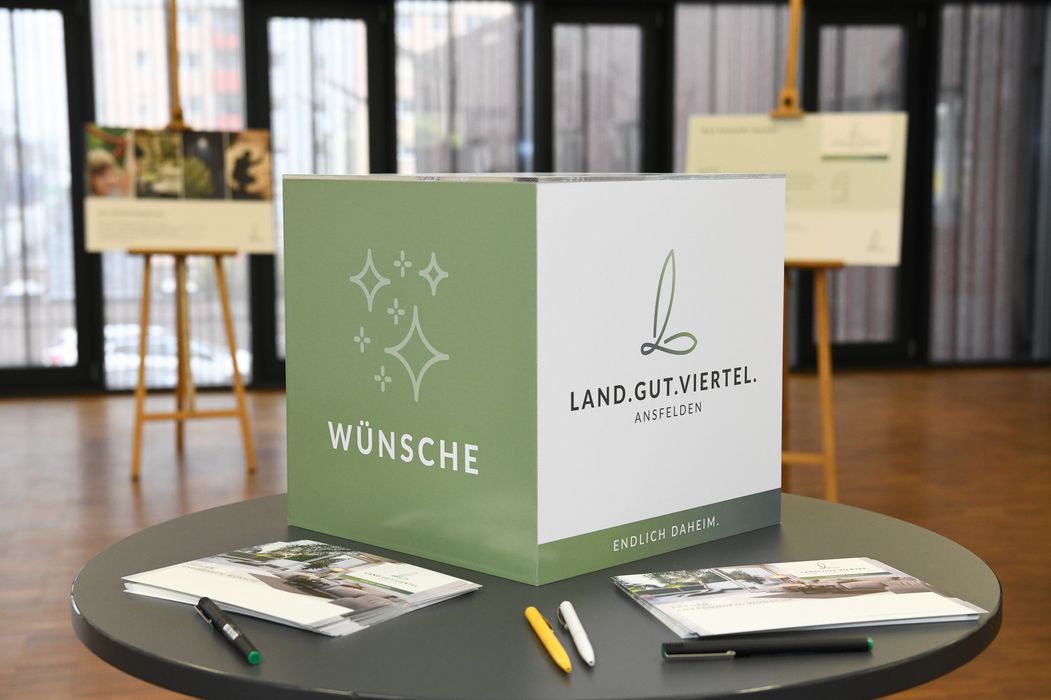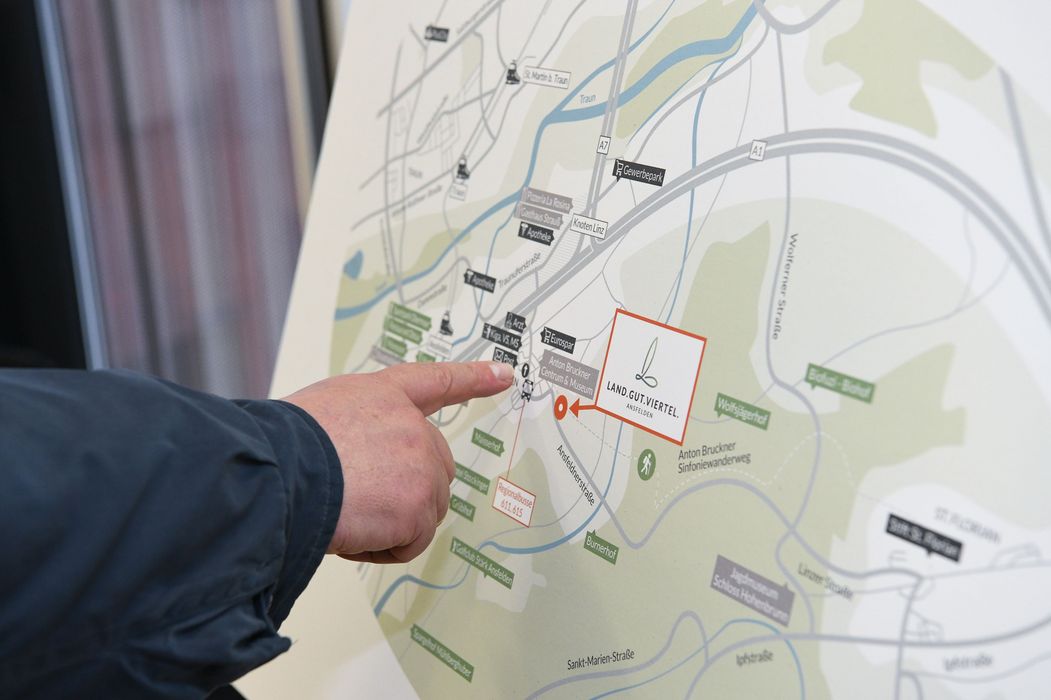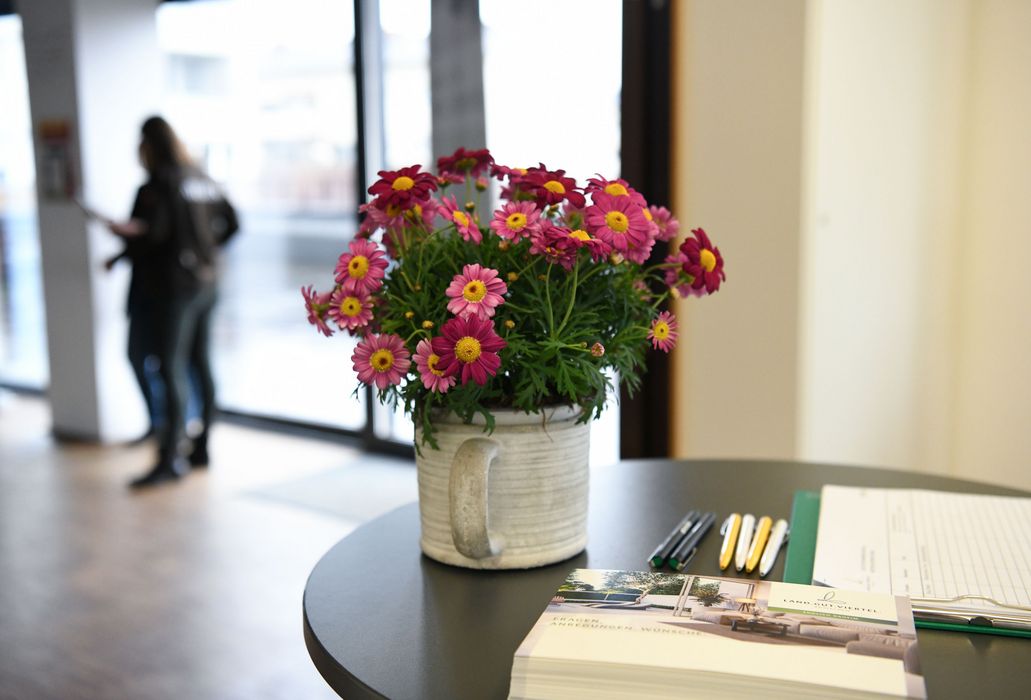 Entering into Dialogue...
The Country.Farm.Quarter project is being built in a beautiful location on a hill to the south-east of Ansfelden, designed for people who want to live in the countryside yet still be near the city. On 14 and 15 April, we presented the project during an information and dialogue event we hosted at the Ansfelden town hall called "Talking Brings People Together".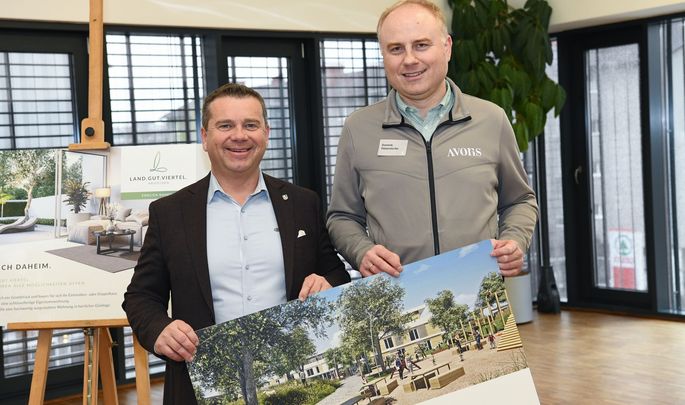 Mayor Christian Partoll and AVORIS Managing Director Dominik Peherstorfer
Country.Farm.Quarter is characterized by its proximity to Linz and serene green surroundings, well-planned mixed use concept, good local amenities, including childcare, a doctor's office, community room, and a café with bakery, and its sustainable construction with a highly efficient modern energy supply. We find it an extremely exciting residential project! The level of interest at our dialogue event was every bit as high as expected.
Our initiative to provide information was welcomed by the Town of Ansfelden, too. Mayor Christian Partoll, Deputy Mayor Bernd Huber, and party colleagues joined in the dialogue with interested parties.
REQUESTS, QUESTIONS, SUGGESTIONS?
BRING THEM ON!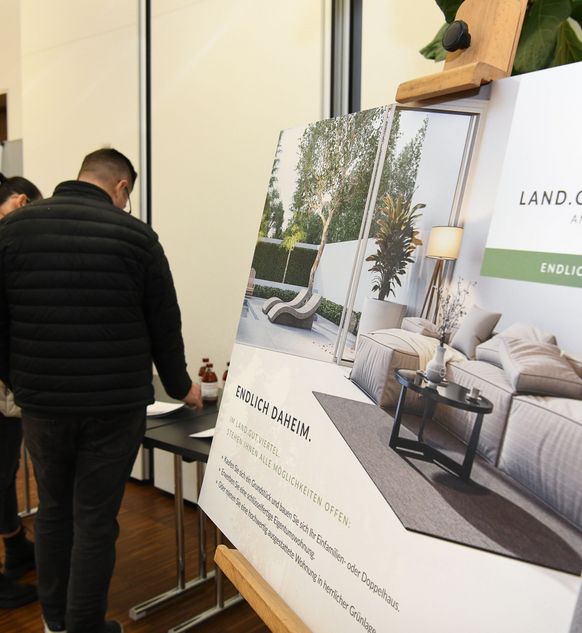 Starting early in the planning stage, we make sure that the needs and requirements of the local population are in line with a project's potential. This means that we have a particularly open ear for requests and suggestions—and for questions like:
When does the sale of single-family home plots begin and how can I reserve one?
When is the scheduled completion of a rental apartment or condominium?
What kind of infrastructure will the neighborhood center have?
Will there be a connection to public transportation?
What are the specifications of the energy and greenspace concept?
All of which we answer right away. We are particularly pleased that several reservations have already been made.
Sustainability has long become more than a peripheral issue in the construction and operation of buildings, and in fact has grown into a central aspect. When planning our projects, we consistently focus on well-thought-out construction logistics, environmentally friendly materials, innovative energy sources, and excellent energy efficiency in the buildings, on greenspaces that impact the microclimate positively, on biodiversity, and on project partners who share this set of values.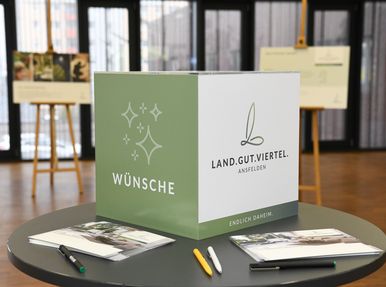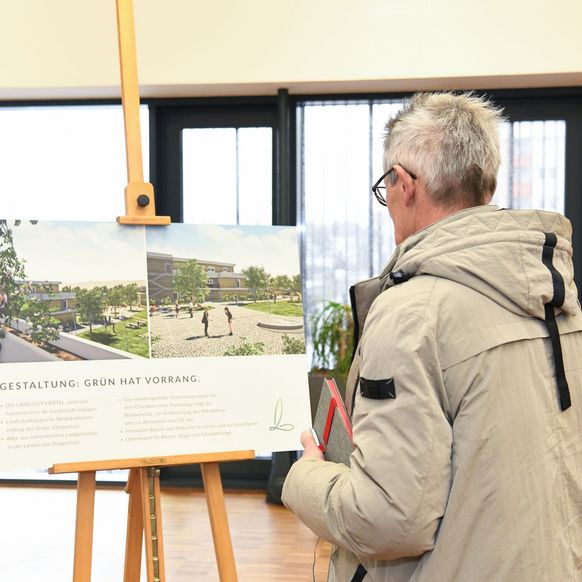 Well-planned traffic solutions
Traffic—both during construction and afterwards—is rightly a major concern for every development project, and of course we also have answers to address this issue.
Certain inconveniences cannot be fully avoided while construction is underway. In order to reduce the impact on local residents as much as possible, a detailed traffic and construction logistics plan will be made in close cooperation with the City of Ansfelden. The Country.Farm.Quarter will not be built all at once, but in successive, clearly defined building phases. Construction time will be kept as short as possible. And once it is done we will continue to focus on modern traffic solutions. These will include a new access road to the Country.Farm.Quarter and a good public transport connection to help reduce automobile traffic. For e-mobility—both cars and bikes—we will prepare for the installation of charging stations.
Answers about scheduling
It is now possible to sign up for priority status on single-family and duplex lots. Sales talks begin in May 2023.
The architectural competition for the new neighborhood center, which will be based on the square courtyard buildings traditional to the region, will start in autumn 2023.
Also this year, the municipality will tender and then award contracts for all necessary municipal construction measures. The municipality will build streets to and in the Country.Farm.Quarter, and will install water, fire safety water, sewer, and streetlights from 2024–2026.
In 2026, construction on the district center is set to start, with completion planned for 2028/2029.
Thank you for your communication, questions, and suggestions!
We are looking forward to another successful project!