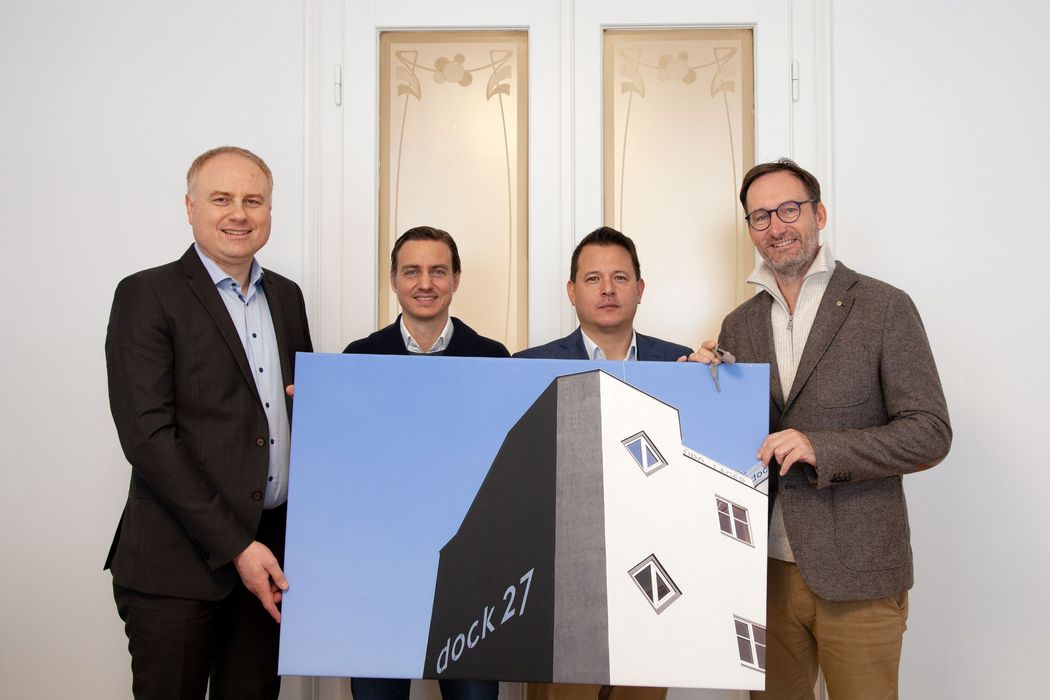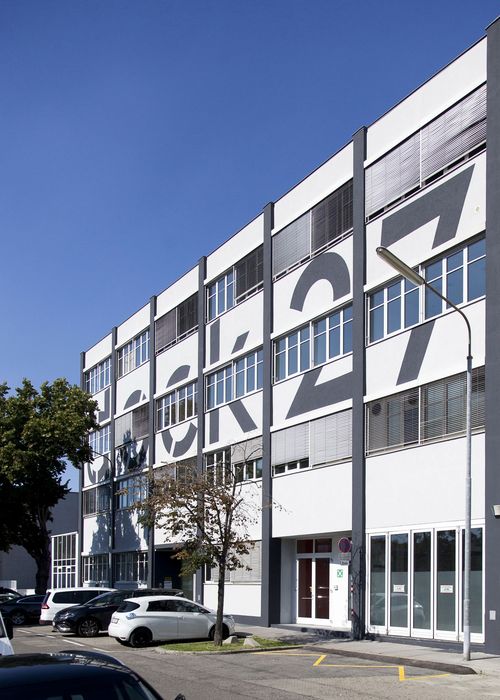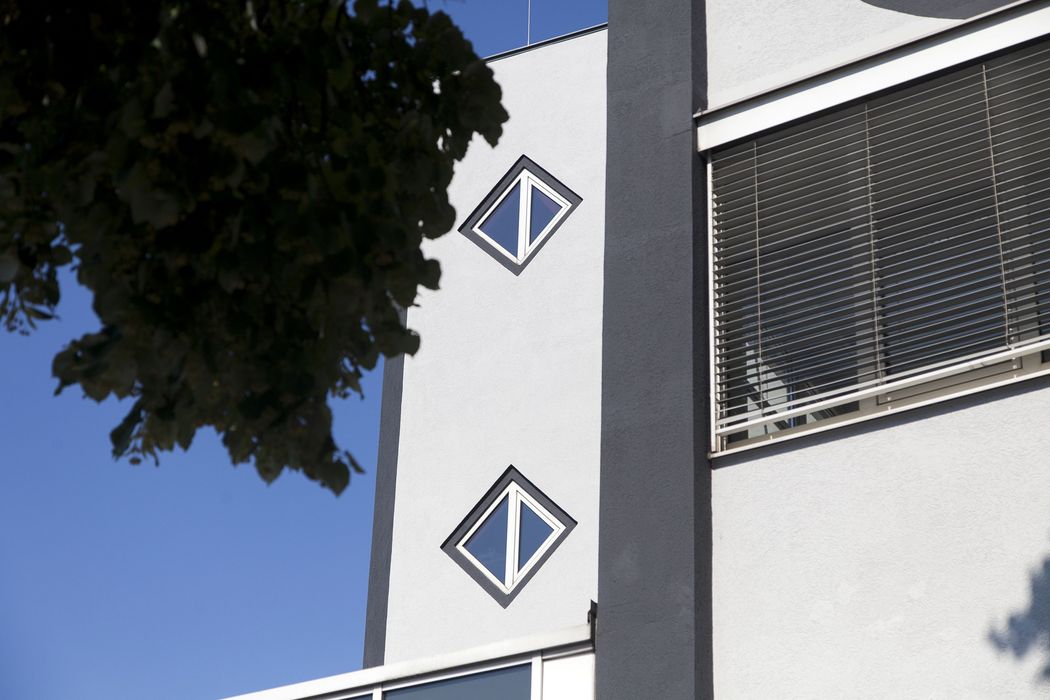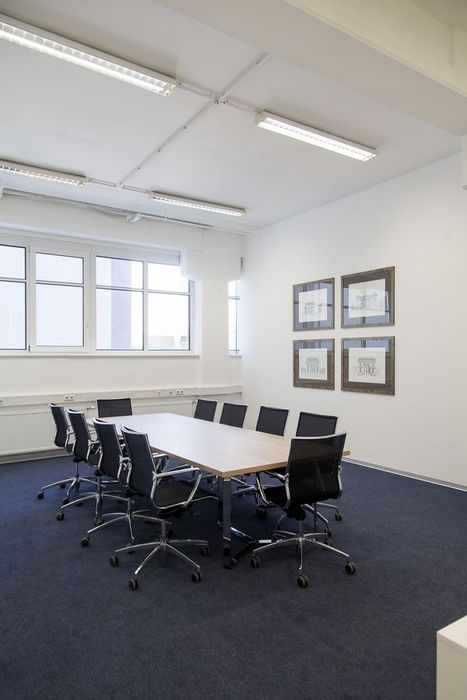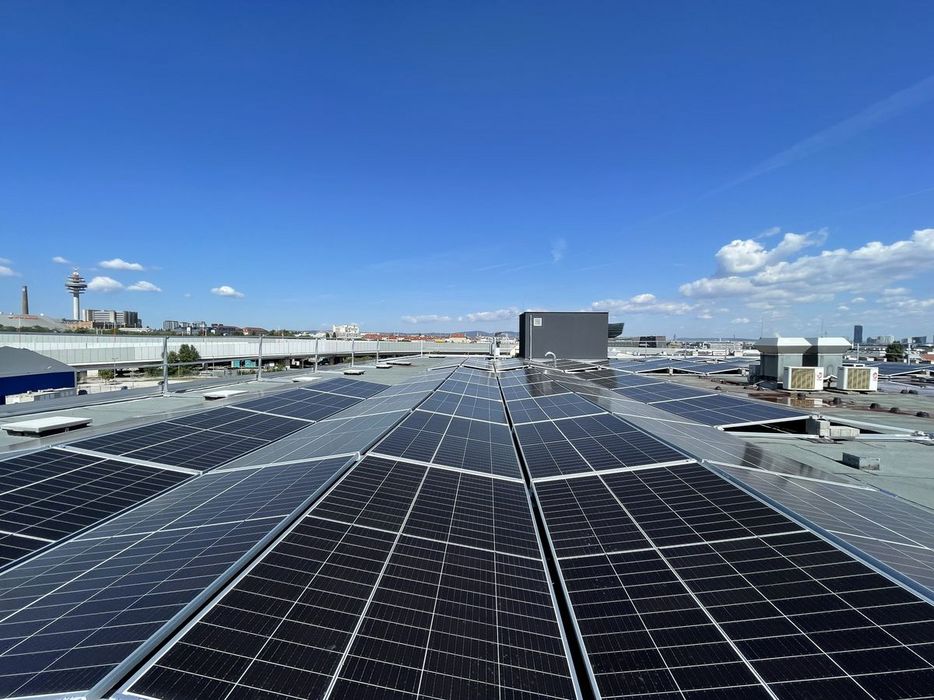 Letting go ... now that it has been renovated, fully occupied, and has a new photovoltaic system, we can say with confidence: "Ahoy, Dock 27—you were a great project!" The share deal between Agh & Partner and KD Investments—a joint venture by AVORIS and project partners Johann Sebastian Kann and Christian Ditz—was closed on 15 December. A final signature sealed the sale of Dock 27.
"An office center with triple added value," was the decisive criterion for Andreas Agh and his partners when making the decision to purchase the real estate property shortly before the end of the year. "Along with the excellent location, what really sold us on Dock 27 was the diversified tenant structure and the occupancy rate of almost 100%," emphasizes Agh. "Price indexing ensures that rental income will remain stable in the long term. Flexible floor plans and strong average rents are also important aspects when looking for new office space. All this taken together means that we can look forward to any subsequent rentals that become necessary with absolute confidence."
Of course, not only the location and the tenant mix are responsible for the attractiveness of Dock 27 as a solid income property, but also the extensive revitalization measures, for which we invested a net total of more than €400,000 starting in 2020. The office space underwent a complete overhaul that included new paintwork and flooring, and in some areas suspended ceilings and updated air conditioning systems.
All sanitary areas were also fully redone, and the underground parking garage (24 spaces), façade, and roof were renewed. With a price tag of around €145,000, the largest chunk of the investment was the newly built PV system and necessary electrical conversion work. The 150 module panels generate around 60,000 kWh of eco-friendly electricity annually, covering a significant portion of the building's electrical demand and creating significant savings in these times of skyrocketing energy prices. Any power surpluses generated are fed into the Vienna city power grid.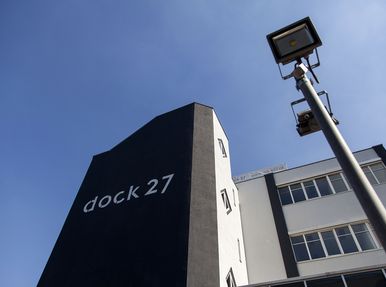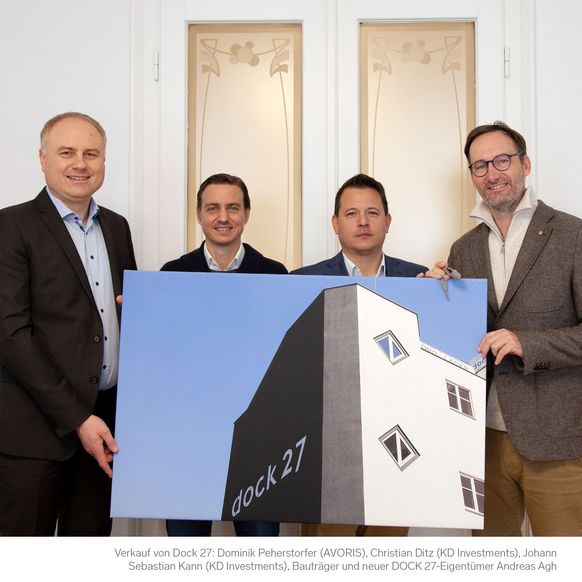 Joy about the successful
project completion
"The comprehensive refurbishment, active asset management, and on-site management were key criteria for the success of the project right from the start," explains AVORIS managing director Dominik Peherstorfer about the strategy of KD Investments, a company founded together by AVORIS and project partners Johann Sebastian Kann and Christian Ditz.
"The fact that we reached full occupancy in a very short time and found a renowned buyer like Andreas Agh's investment group is absolute proof that we did a good job," says Johann Sebastian Kann, who is responsible for asset management and on-site management and is delighted with the successful completion. The transaction was guided by Arnold Immobilien.