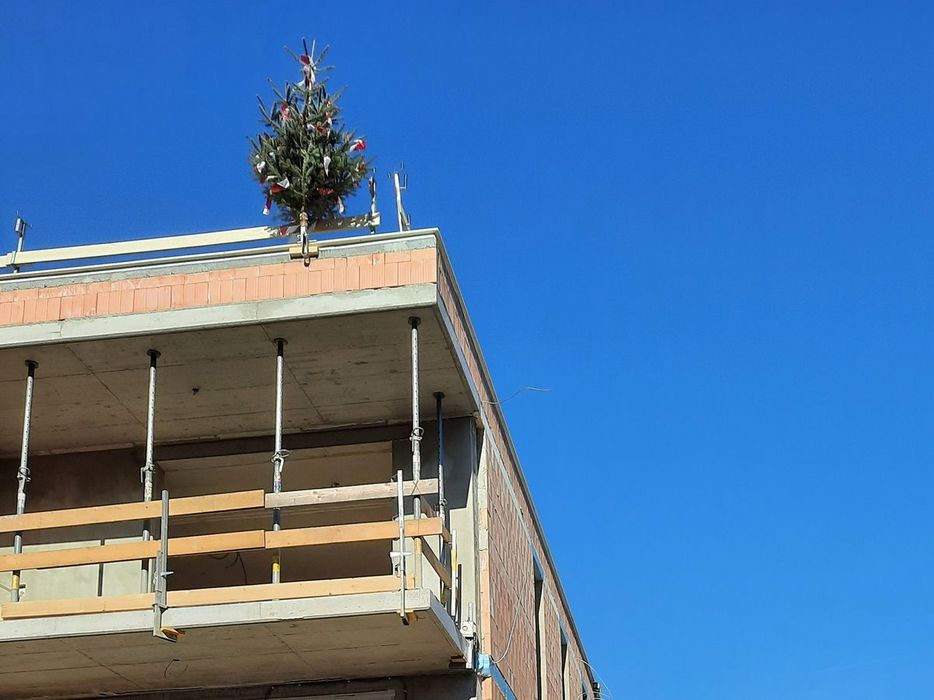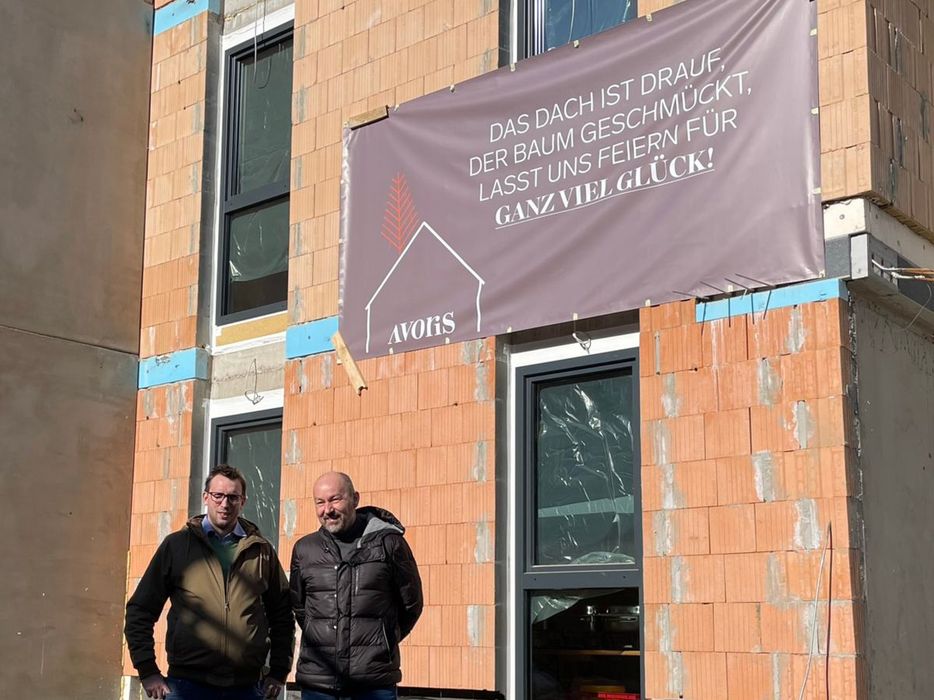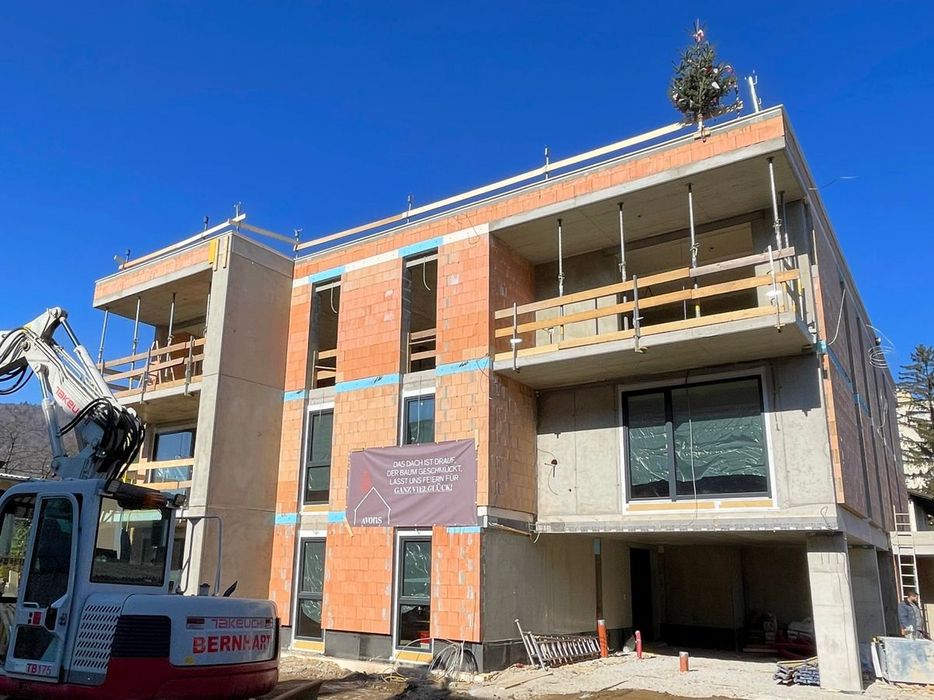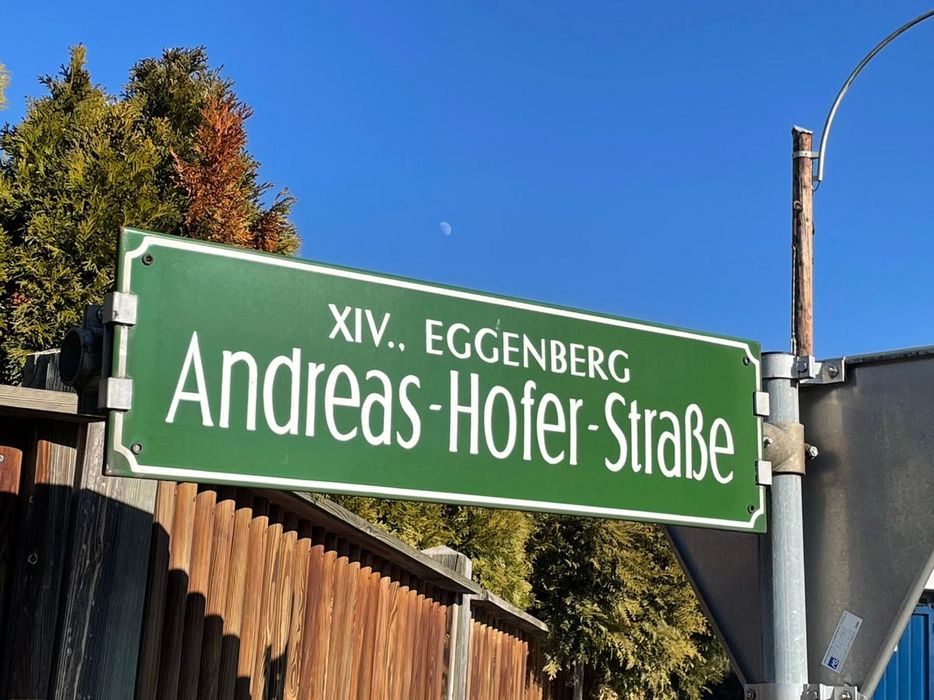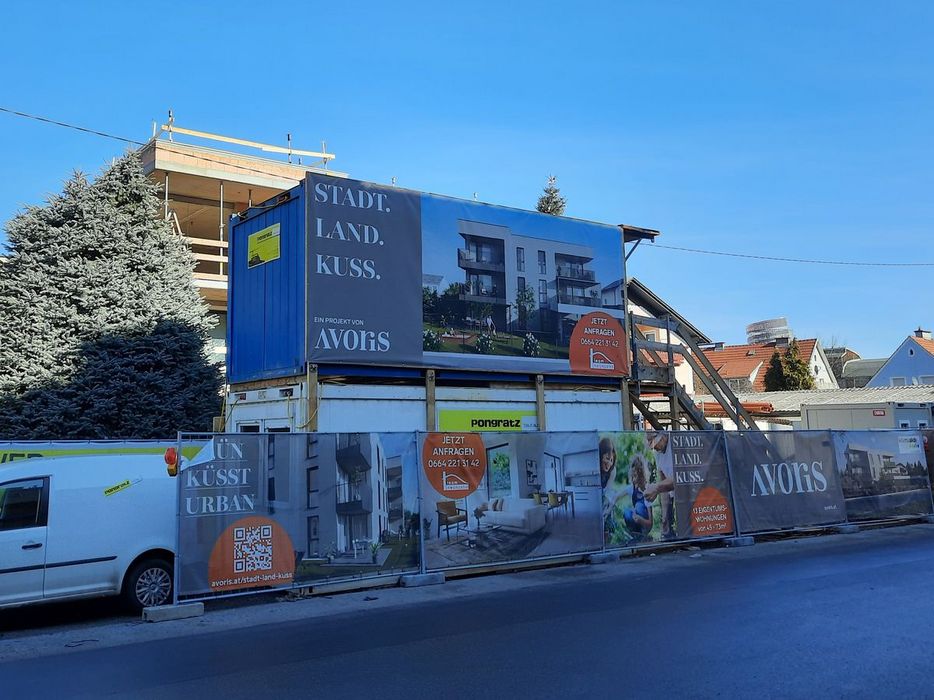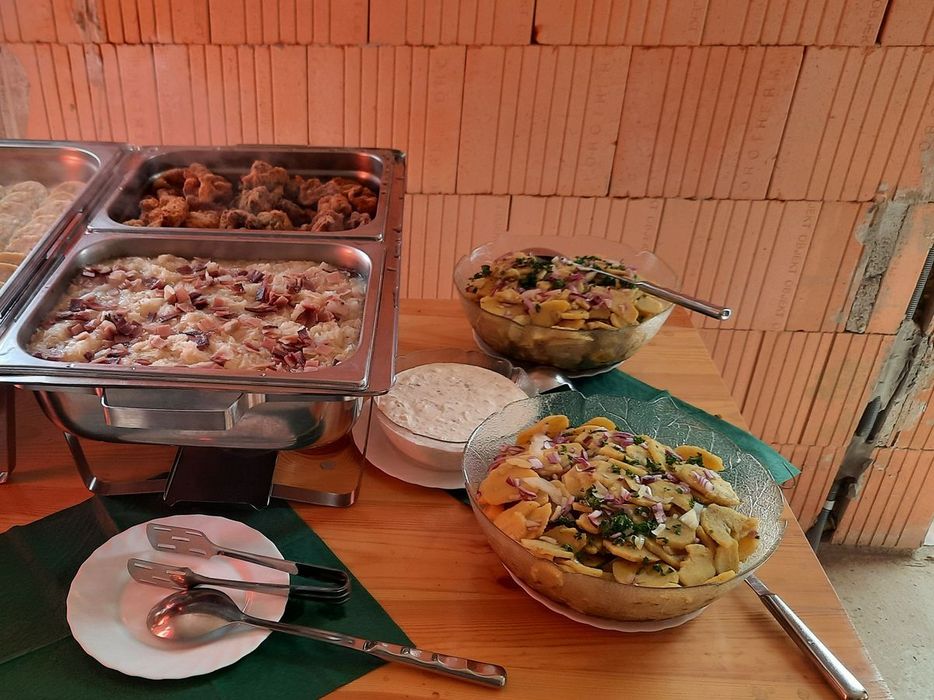 Last August we sealed and buried a message in a bottle in Graz-Eggenberg which contained 13 of our most heartfelt wishes—and a "kiss" as well. Now, the roof of our coveted CITY.COUNTRY.KISSES. apartment project has gone up!
The roof is up,
the tree is decorated,
let's celebrate our
GOOD LUCK!
In just under six months of construction, the shell of the building, which will hold around 700 m² of modern living space, has been completed.
Sadly, we had to cancel our traditional topping-out ceremony due to the current Covid situation. We did, however, allow ourselves the traditional roof-raising tree and a nice dinner for the whole team!
There was lots to celebrate, especially since the trusty team of workers from Pongratz Bau GesmbH out of Graz has set quite the pace! After excavating 850 m3 of soil, 600 m2 of reinforced concrete and 7,000 pieces of thermally insulating building bricks were installed. It was even possible to start installing windows by February. Roof construction followed in March, and the façade will be tackled in April. By the end of the year, 13 cozy apartments will be ready for occupancy, made wonderfully bright by floor-to-ceiling glazing.
ROOF-RAISING ON
CITY.COUNTRY.KISSES.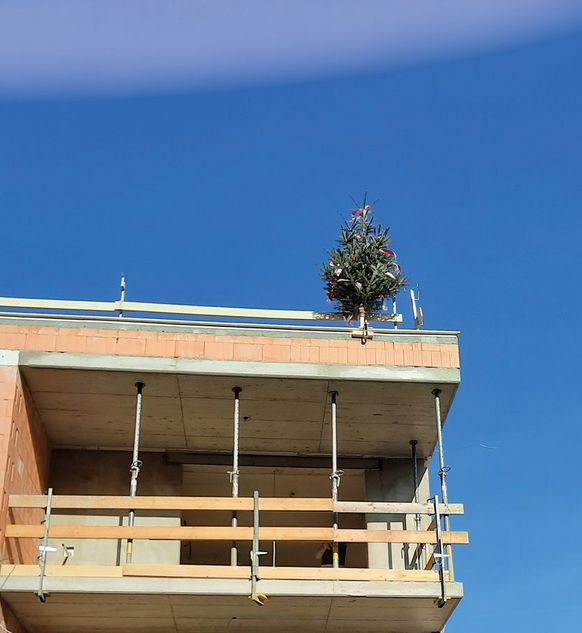 The climate-friendly construction is a success
Our real estate agents from teamneunzehn have also been incredibly busy, because this three-story building, conferred an award by the klimaaktiv initiative for its "Commitment to Climate Protection", has apparently met the expectations of our customers to a T. Eleven apartments have already been sold; only two are still available.
Hermann Neuburger-Hillmayer, one of our managing directors, sees this as a confirmation of our business strategy: "The tremendous interest in the City. Country. Kisses. project shows that the time for a forward-looking approach has arrived: With only minor additional financial outlays, it is possible to achieve enormous leaps in climate protection and quality of life."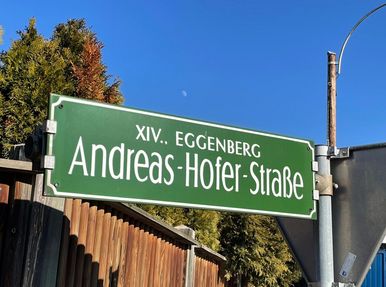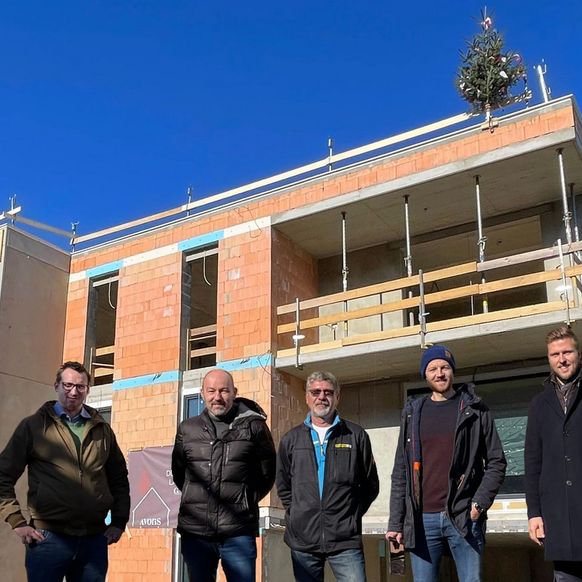 We have been collaborating with Architect Andrea Vattovani to make the best possible use of the great starting advantage of the building site on Andreas-Hofer-Straße: The location is close to nature and has excellent public transport connections. The city center can be reached in just ten minutes by tram, and Plabutsch can be reached in minutes on foot or by bike. The apartment building not only owes its name—City. Country. Kisses.— to this great location between the City of Graz and a natural leisure area, but also its focus on e-mobility, bike-friendliness, and modern and natural building materials.
"We believe in this project because of its innovative and sustainable implementation and elegant design. We are really excited about our future new home," says Roman M.
And it makes us happy that our customers are happy. Here's to ongoing smooth construction progress and handing over the first apartment in just a few months!