17
available properties
---
from 50.37 to 91.68 m²
from € 290.000 to € 607.000

Show plans
If you want to be close to nature and enjoy a daily fresh-air excursion while remaining close to the city, our development in the front row of the Vienna Woods could be your key to happiness! These 17 new apartments with beautiful architectural design and all the contemporary comforts deliver the high quality of life you deserve.
Kaltenleutbaren is located just outside the southern gates of Vienna, in the Vienna Woods. Used by Empress Sisi and writer Mark Twain as a health resort and summer retreat in earlier days, the community has remained one of the greenest places around Vienna. The area, located by the Föhrenberge National Park, is filled with chirping birds, forest sounds, and an incredible sense of peace. It is the perfect place to live in true harmony with nature.

This new, architecturally appealing building will be built on the outskirts of downtown Kaltenleutbaren, unobtrusively integrated into the surrounding neighborhood and nature. The two three-story structures are intertwined at the center and connected by an underground car park. This arrangement creates a shared core: a broad, light-filled staircase with a great view that also provides a meeting point for residents. In front of the building, a forecourt provides a place to lounge. Behind the building is a communal outdoor greenspace and a large children's play area.

A total of 17 new residential units are being built, each with two to four rooms and varying in size from 50 to 91 m². The architects have designed all apartments to guarantee maximum visual connection to nature while maintaining floor plans ideal for everyday life. Each of the units has generous private outdoor spaces. On the ground floor, this means a private garden and, in the middle, a balcony that wraps around almost the entire apartment. The top floor also has private roof gardens. And yes—because people have been asking—the building specifications do make it possible to install a private jacuzzi for anyone who wants to relax and unwind with a grand view of the Vienna Woods!
There is an underground garage in the basement with 34 parking spaces for cars, a motorcycle space, 17 storage units, a building services room, and a stroller parking area. An exterior ramp from the main street, an elevator, and interior stairs all lead to the basement, with a garbage room and outdoor bicycle parking spaces located on the ground floor. All parts of the building are accessible barrier-free, either at ground level or by elevator.
Show more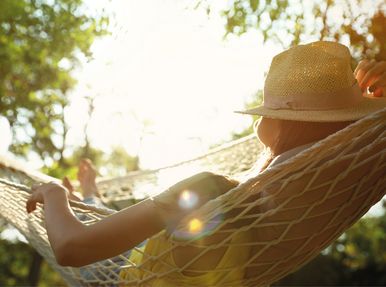 facts & figures
At a Glance
Three-story apartment building with 1,152 m2 of usable living space and 958 m² of private outdoor space.
2- to 4-room apartments in two interlocking wings connected by a central staircase.
17 modern units ranging from 50 to 91 m² in size with great floor plans, perfect for families with children and active, nature-loving people of all ages
All apartments have generous private outdoor spaces: gardens on the ground floor, balconies and terraces on the two middle floors, and roof gardens for the top floor.
High-quality living space with all the modern comforts of the countryside, yet close to the city
In Detail
Forecourt, children's playground, and neighborhood meeting area in a friendly outdoor greenspace
Underground garage with 2 parking spaces per residential unit on the property, power for electric cars available, 1 motorcycle parking space
Bicycle parking area behind the building and garbage room in the front area
Mailboxes at the entrance
Storage units, stroller storage room, electrical and utility room in the basement
Barrier-free access to every apartment and all common areas and outdoor spaces
The Apartments Up Close
Floor-to-ceiling glazing in many areas, excellent indoor/outdoor connections that create appealing spaces, high-quality materials for basic construction and finish, branded products and porcelain stoneware in the bathrooms, washer and dryer hookups, power and water hookups in all private outdoor areas, windows with triple-insulating glazing, WK 3 security doors, electronically controlled shading system
Current Status & Planning Schedule
The project was approved for construction in March 2021. Construction planning is currently underway and will be followed by a phase of tendering and contract awarding. Construction start is scheduled for fall 2021, with completion projected for spring 2023.
Heating, Cooling, and Energy Use
Heating demand per energy pass: 37.85 kWh / m²a
Combined central heating with gas boiler system and heat pumps for additional energy yield, radiant floor heating and cooling with individual room controls
Show more
| No | Size | Open area | Areas | Price | | Equipment: | Download: | Description: | |
| --- | --- | --- | --- | --- | --- | --- | --- | --- | --- |
| Top 1 | 68.08 m2 | 131.75 m2 | Terrace, Garden | € 450.000 | Inquire now | Terrace, Garden | Download pdf | | |
| Top 2 | 65.38 m2 | 69.38 m2 | Terrace, Garden | € 410.000 | Inquire now | Terrace, Garden | Download pdf | | |
| Top 3 | 67.84 m2 | 139.44 m2 | Terrace, Garden | € 469.000 | Inquire now | Terrace, Garden | Download pdf | | |
| Top 4 | 68.29 m2 | 65.10 m2 | Terrace, Garden | € 400.000 | Inquire now | Terrace, Garden | Download pdf | | |
| Top 5 | 50.37 m2 | 28.97 m2 | Terrace, Garden | € 290.000 | Inquire now | Terrace, Garden | Download pdf | | |
| Top 6 | 67.48 m2 | 84.86 m2 | Terrace, Garden | € 399.000 | Inquire now | Terrace, Garden | Download pdf | | |
| Top 7 | 67.89 m2 | 21.85 m2 | Balcony | € 389.000 | Inquire now | Balcony | Download pdf | | |
| Top 8 | 65.38 m2 | 17.09 m2 | Balcony | € 359.000 | Inquire now | Balcony | Download pdf | | |
| Top 9 | 69.04 m2 | 30.20 m2 | Balcony | € 419.000 | Inquire now | Balcony | Download pdf | | |
| Top 10 | 68.33 m2 | 30.34 m2 | Balcony | € 399.000 | Inquire now | Balcony | Download pdf | | |
| Top 11 | 50.41 m2 | 12.09 m2 | Balcony | € 290.000 | Inquire now | Balcony | Download pdf | | |
| Top 12 | 68.91 m2 | 29.90 m2 | Balcony | € 399.000 | Inquire now | Balcony | Download pdf | | |
| Top 13 | 60.59 m2 | 86.43 m2 | Balcony, Terrace, Garden | € 439.000 | Inquire now | Balcony, Terrace, Garden | Download pdf | | |
| Top 14 | 65.39 m2 | 16.83 m2 | Balcony | € 365.000 | Inquire now | Balcony | Download pdf | | |
| Top 15 | 69 m2 | 89.53 m2 | Terrace, Balcony, Garden | € 489.000 | Inquire now | Terrace, Balcony, Garden | Download pdf | | |
| Top 16 | 91.68 m2 | 85.85 m2 | Terrace, Balcony, Garden | € 599.000 | Inquire now | Terrace, Balcony, Garden | Download pdf | | |
| Top 17 | 87.75 m2 | 103.70 m2 | Terrace, Balcony, Garden | € 607.000 | Inquire now | Terrace, Balcony, Garden | Download pdf | | |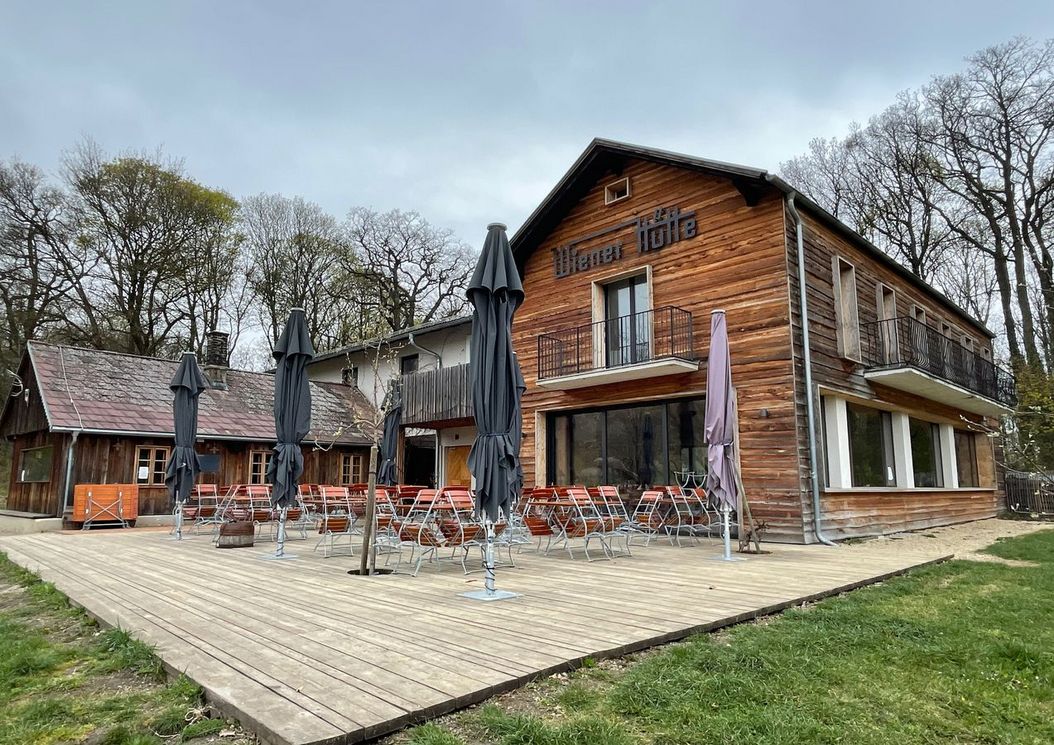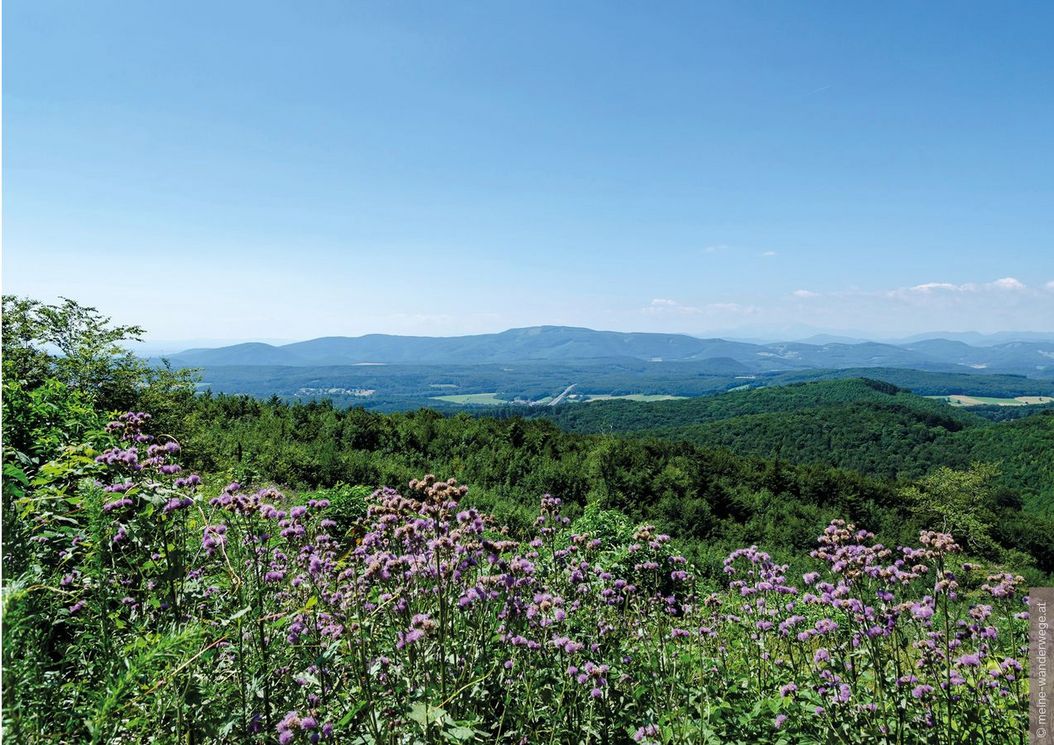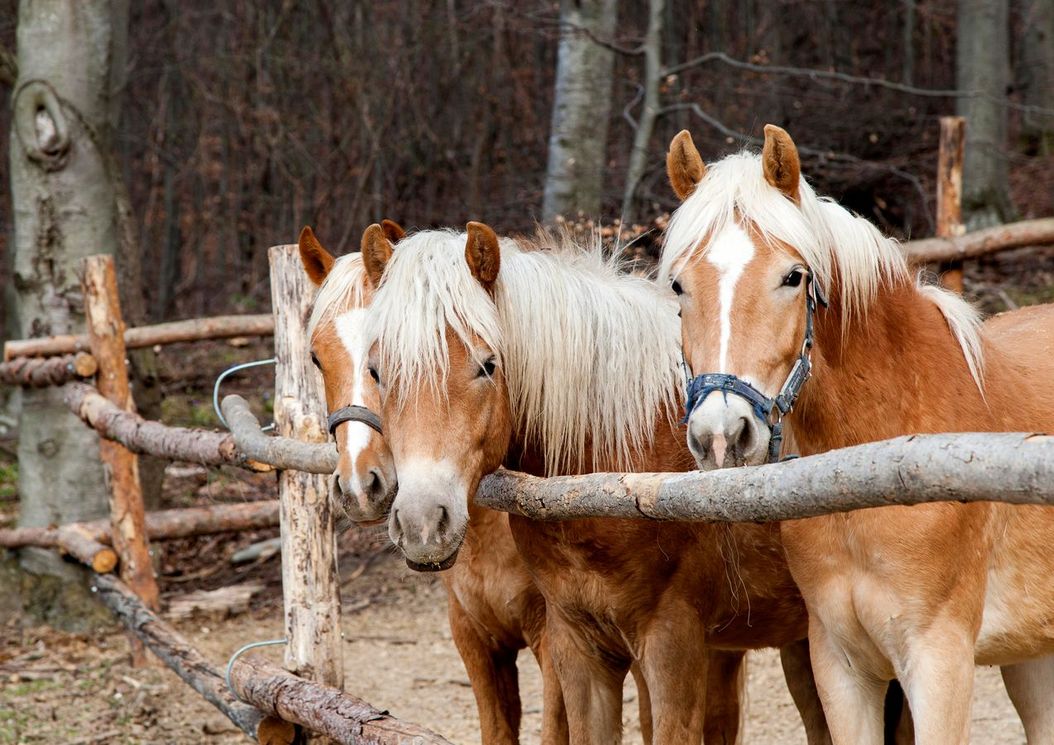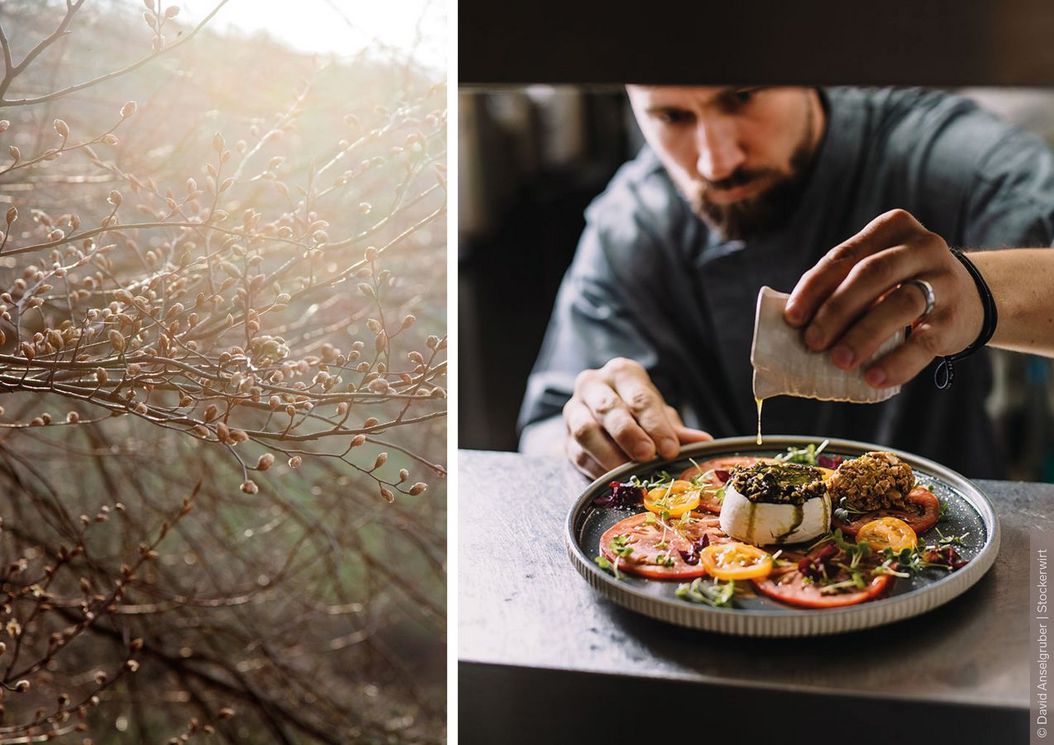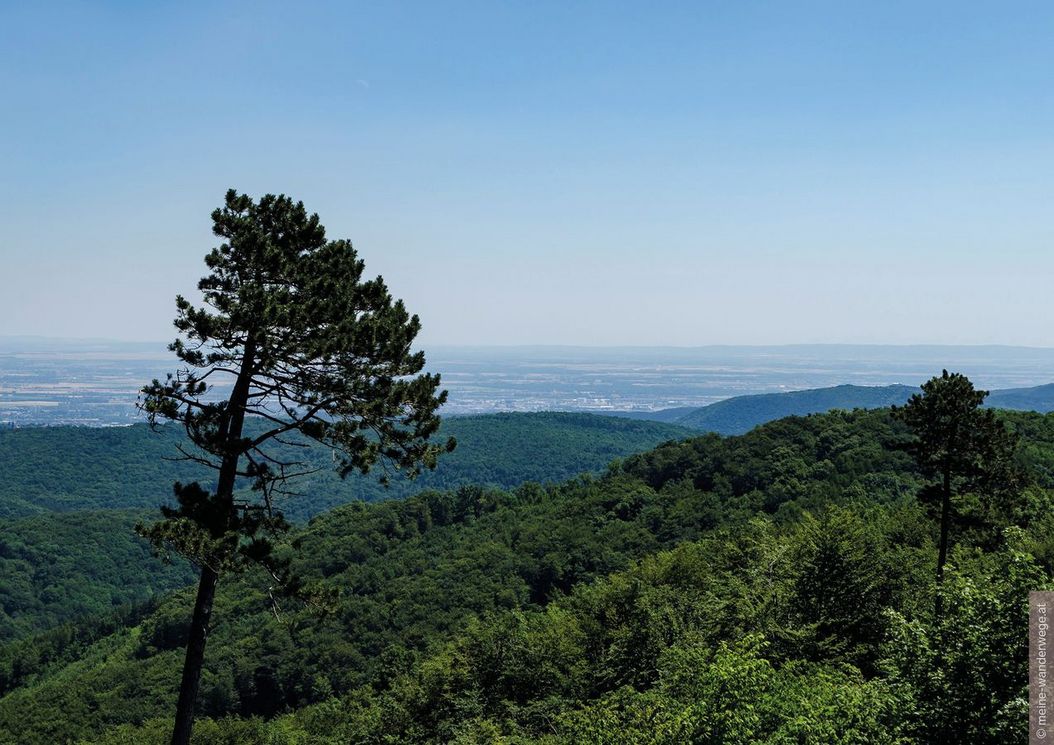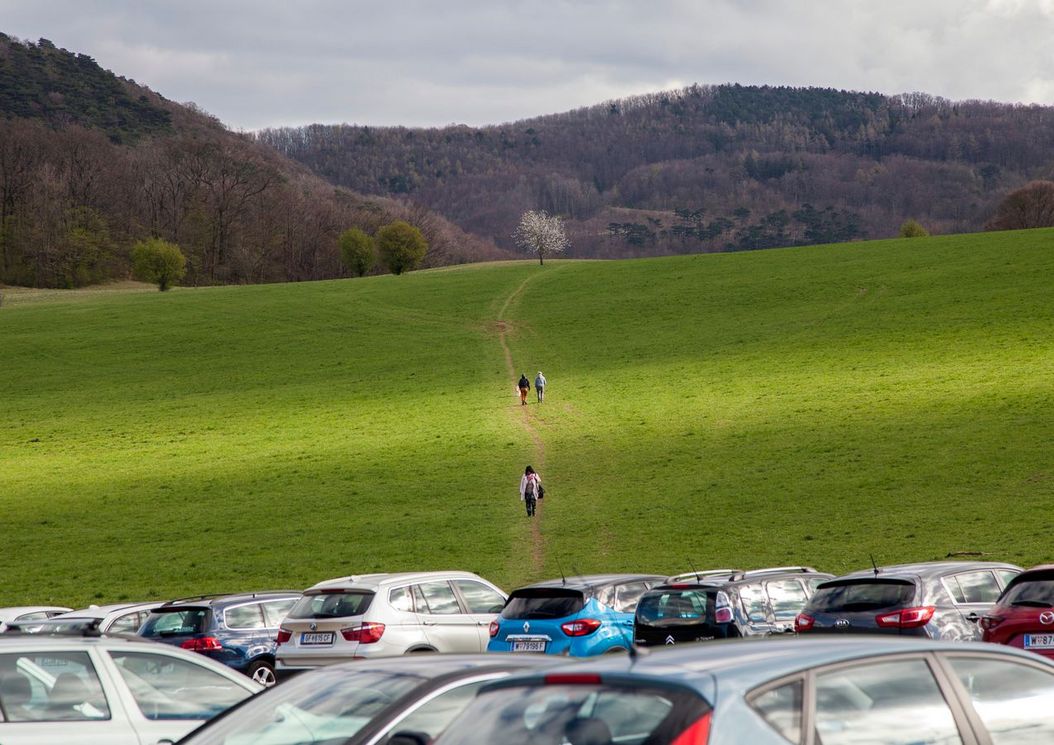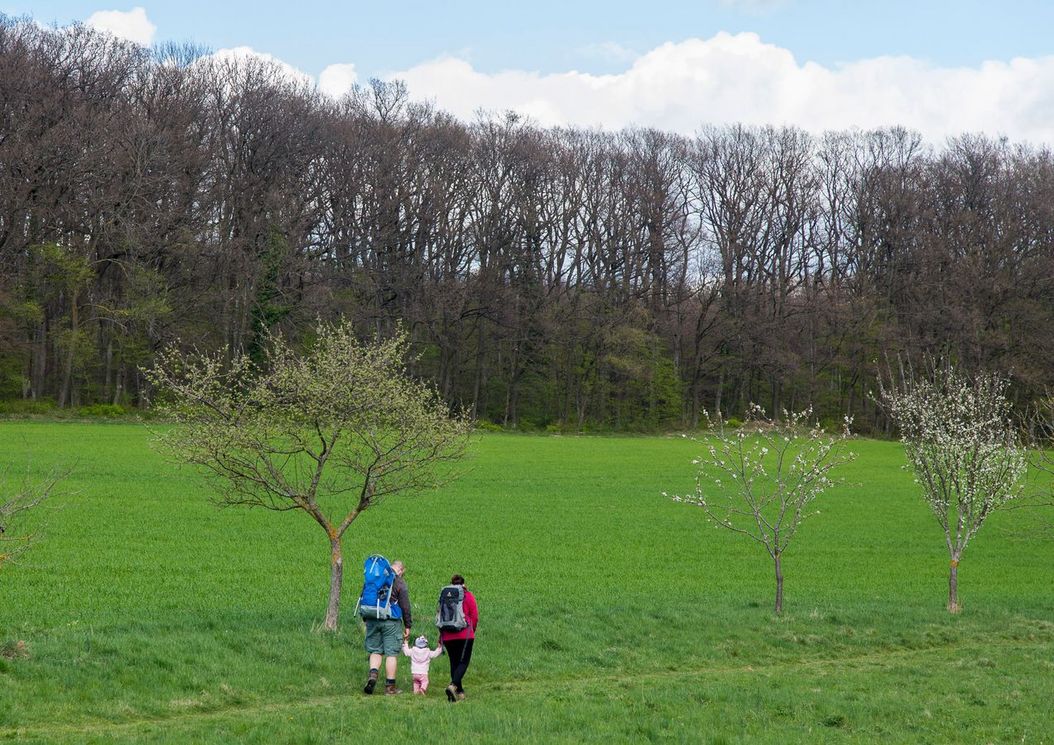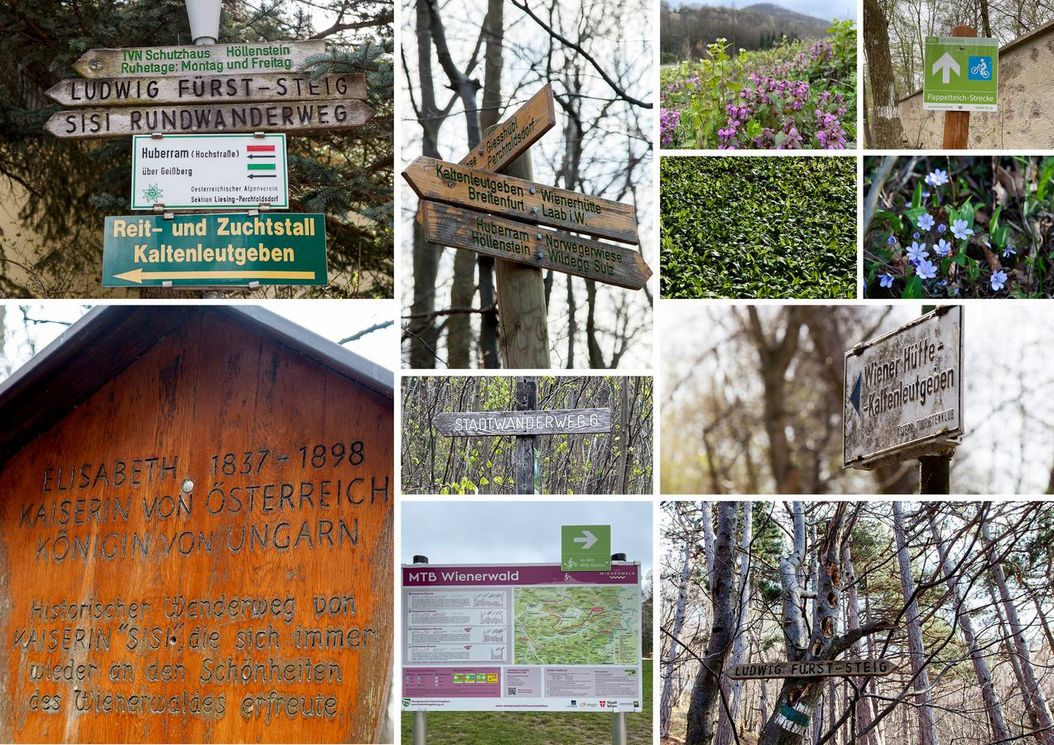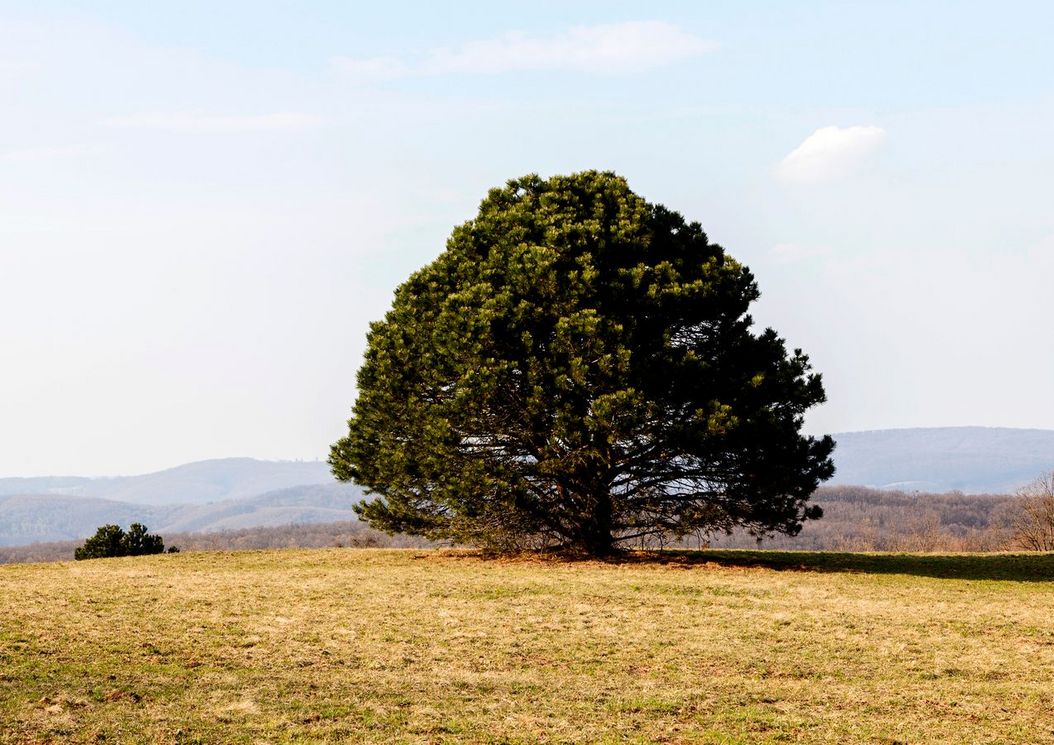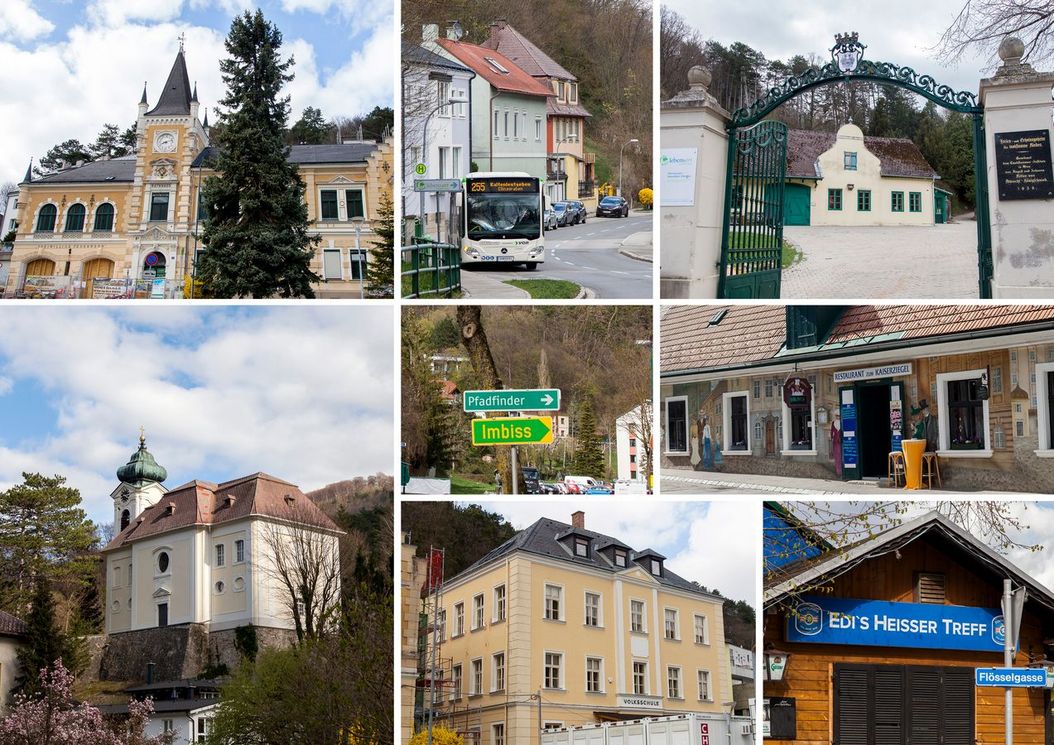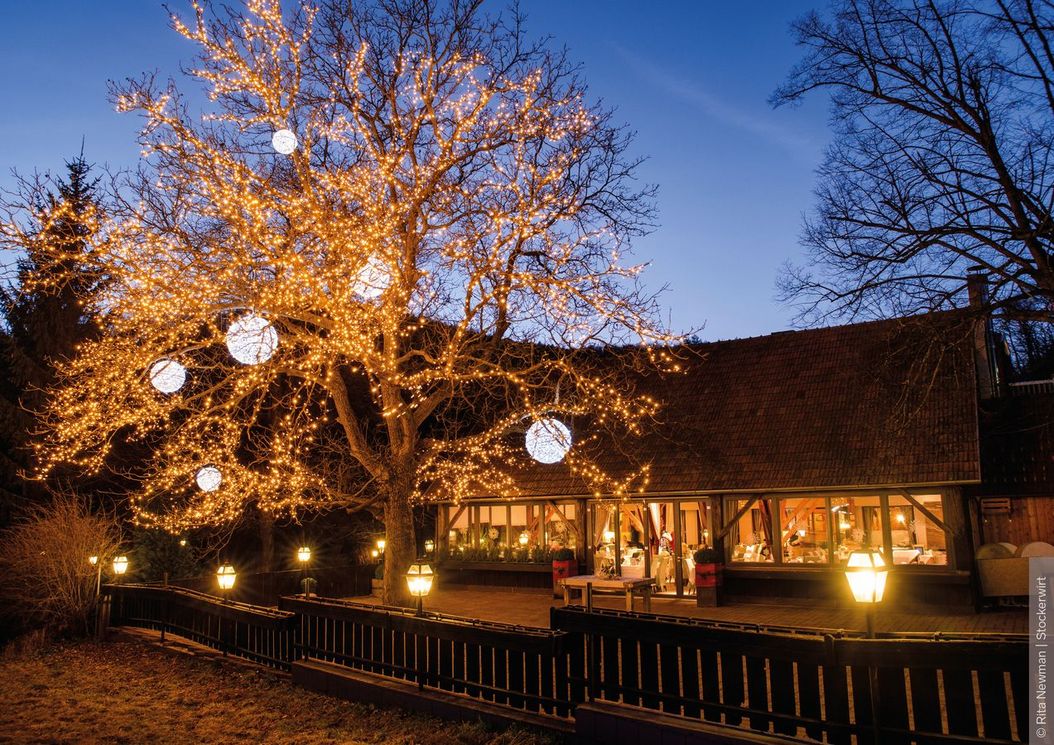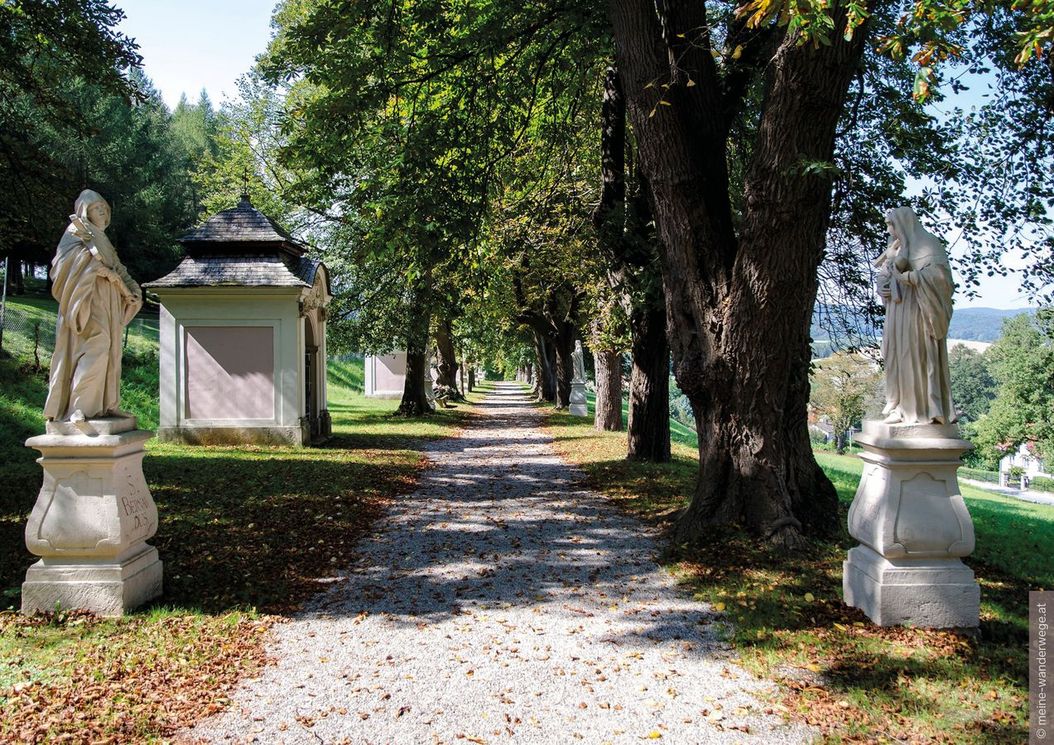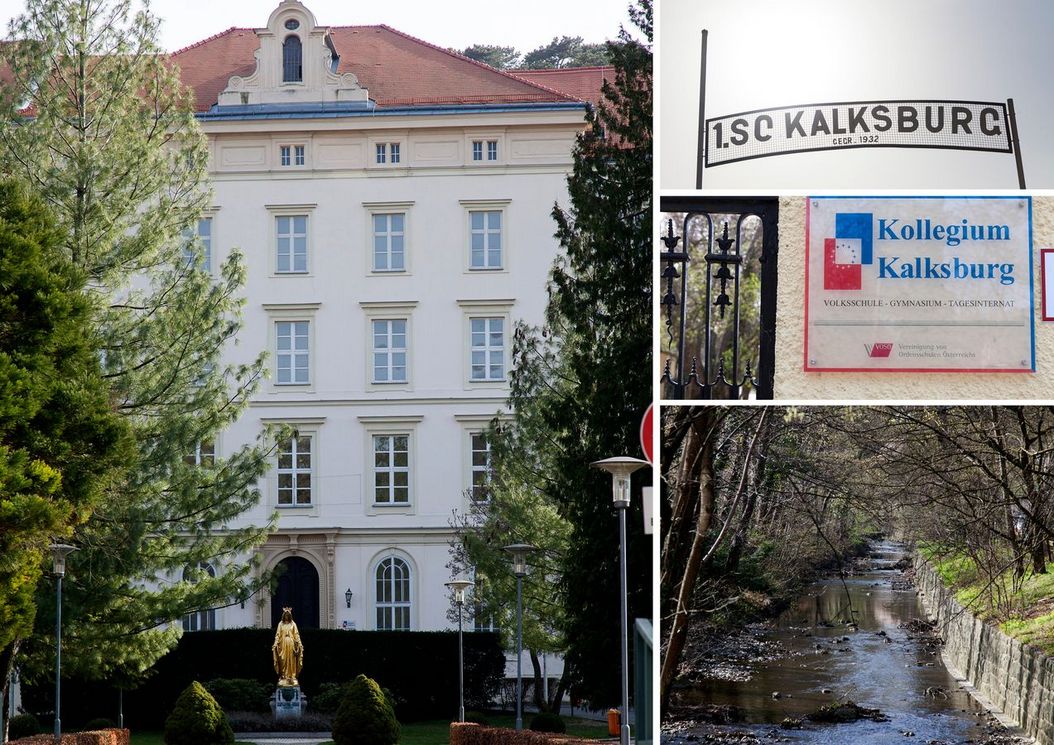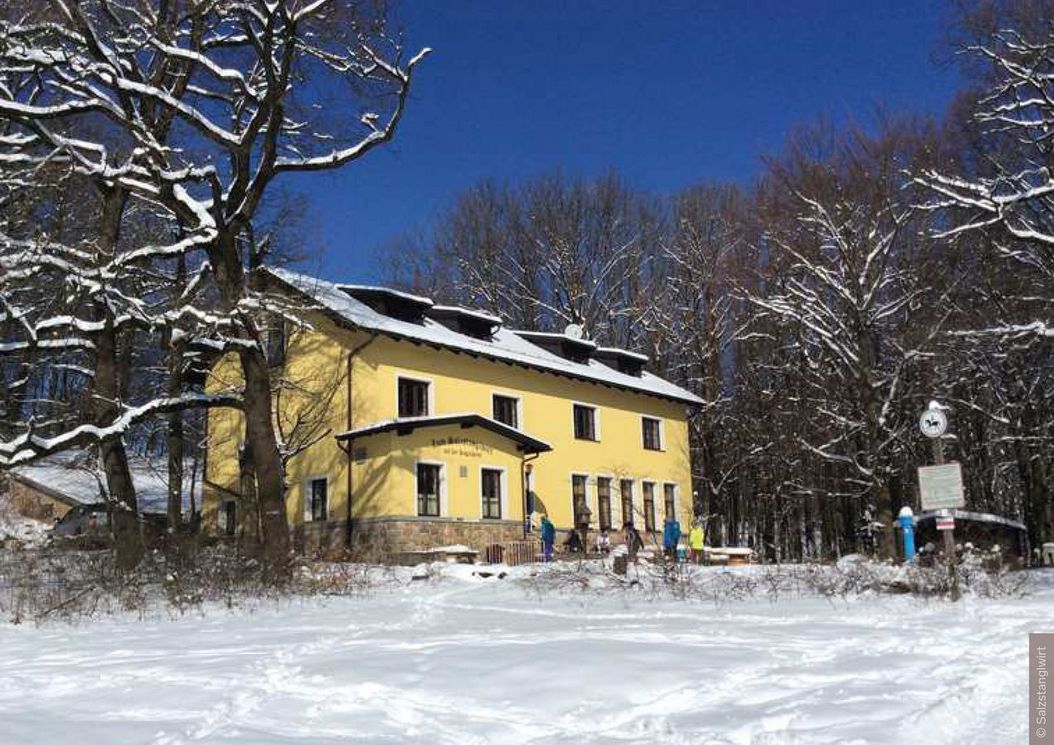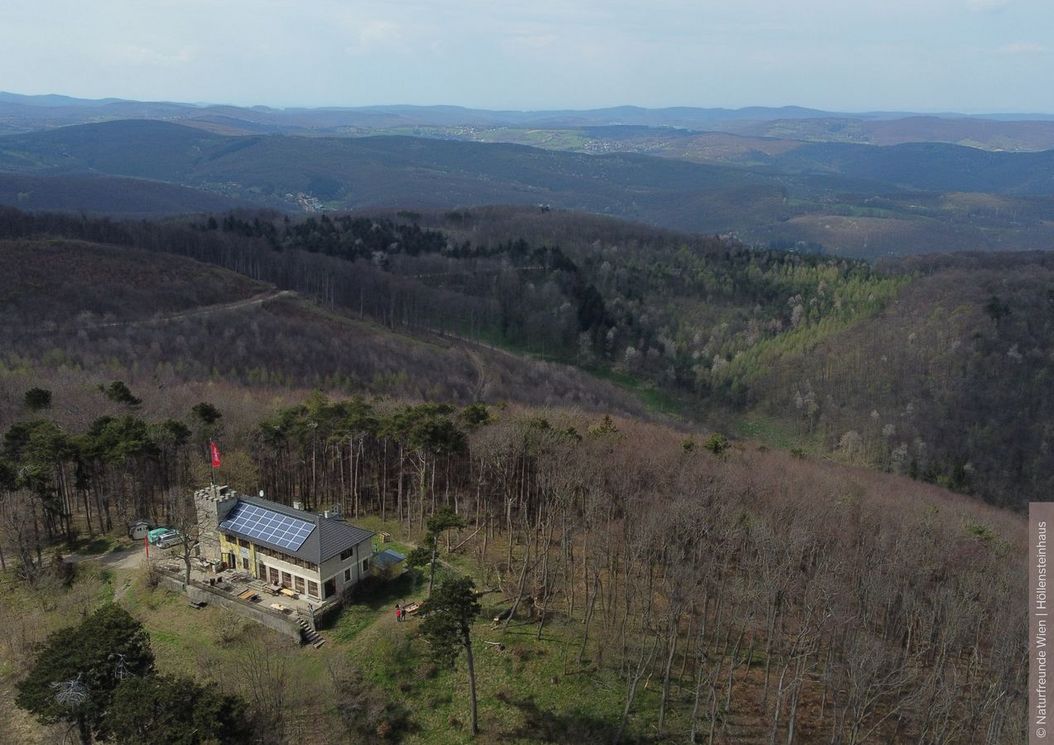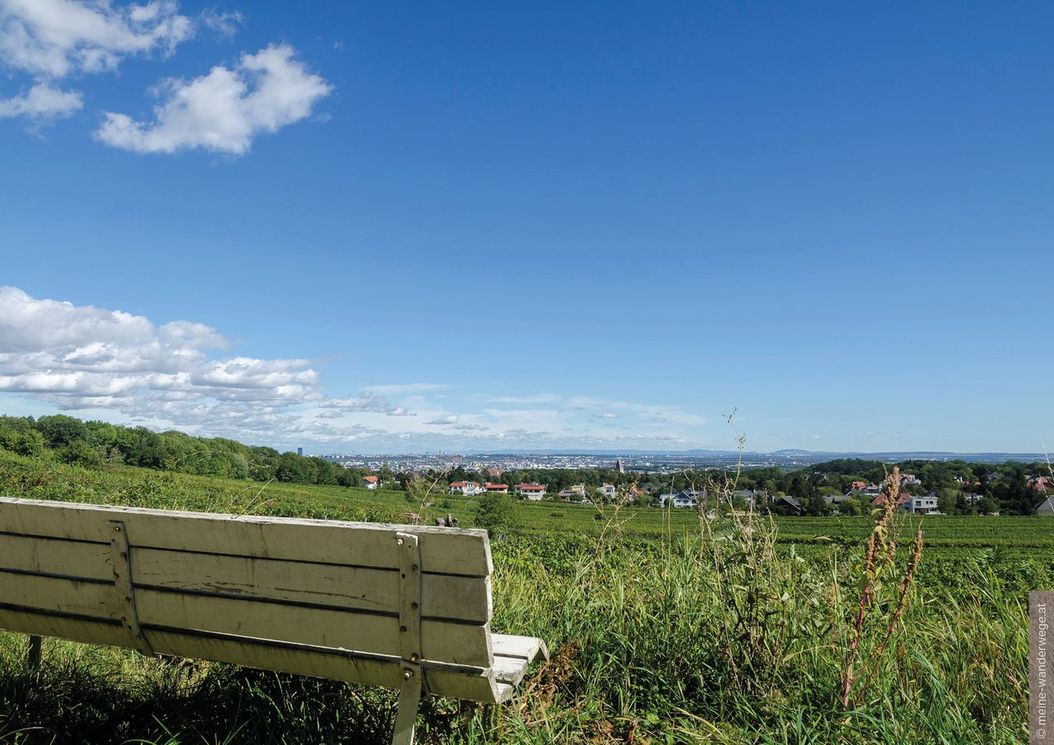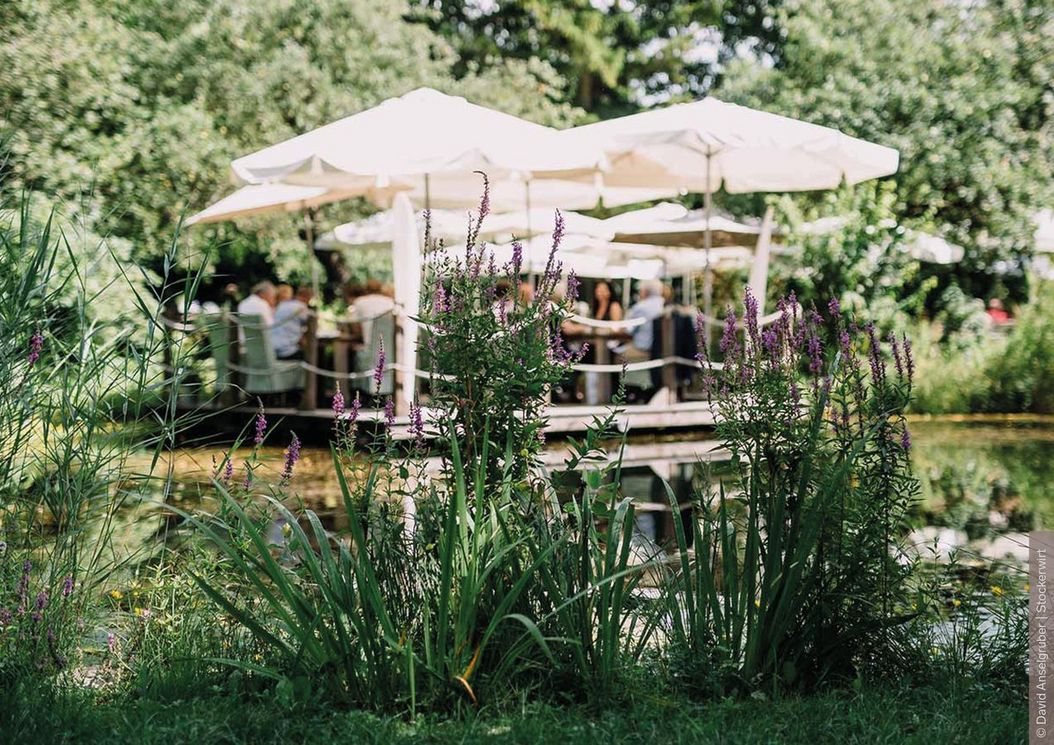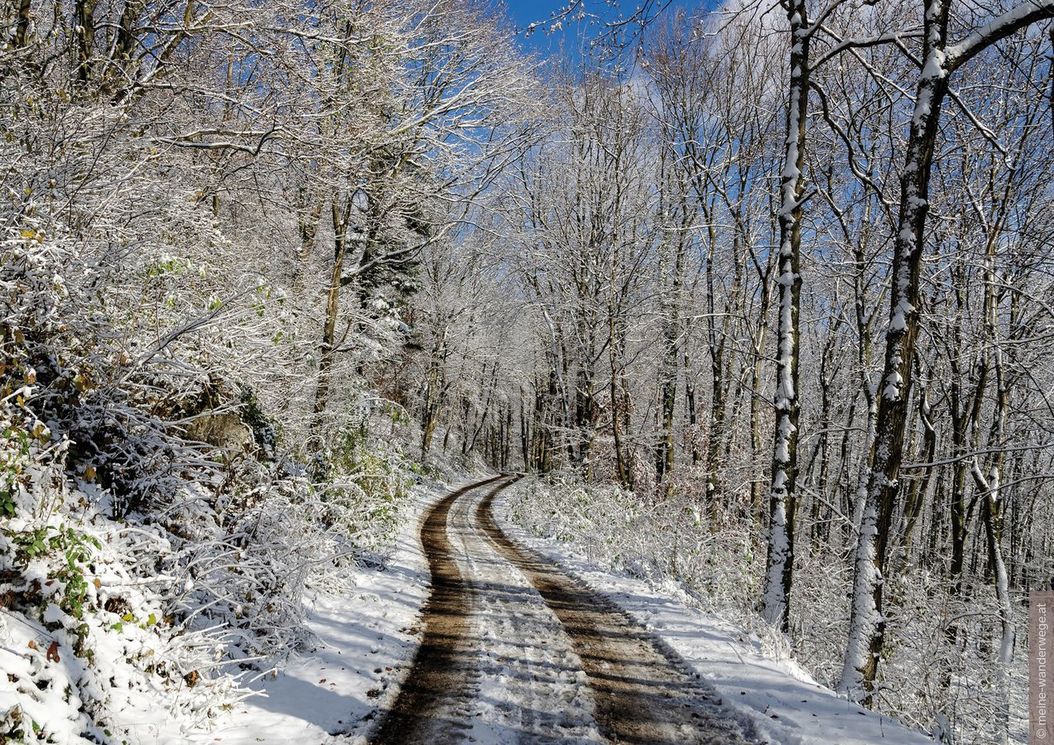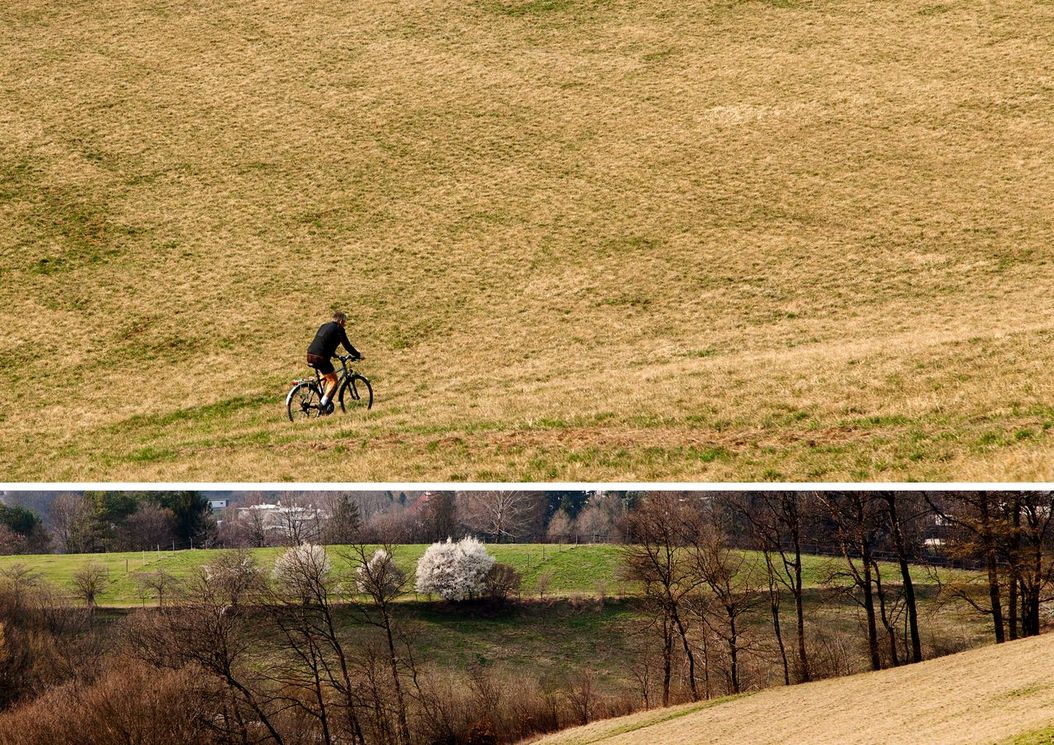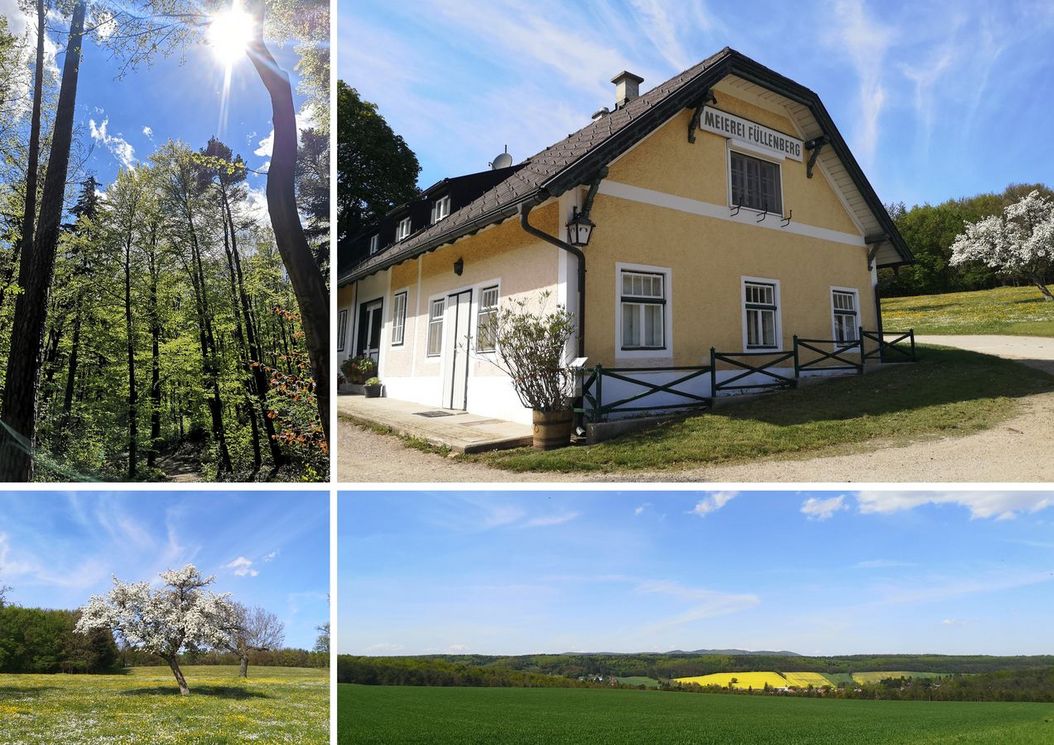 neighborhood
Quiet greenery near nature and the city …
Forests and fields just a few steps away offer a variety of opportunities for athletic activities right at your doorstep. There are countless running paths, hiking trails, and mountain bike routes through the surrounding pine, oak, and beech forests—and even a cross-country ski run close by. Numerous Wienerwald huts, each cozier and more inviting than the last, serve up local delicacies. The meadows offer ample space for all sorts of activities throughout the seasons: sledding, flying kites, picnicking, or just going for a relaxing walk. Fresh air and outstanding views are guaranteed.
… with fantastic infrastructure
The town's solid infrastructure is another reason the quality of life here is so high—from a kindergarten and elementary school to a post office, bank, pharmacy, supermarket, drugstore, tailor, butcher, and various doctors to car repair, shiatsu massage, and much more. In fact, there's not a whole lot that's NOT available. And if a desire or duty does call you to the city: Bus No. 255 departs every half-hour for Vienna Liesing and the S-Bahn, or for the U6 Subway at Siebenhirten. The south and west of Vienna are particular accessible, as their motorways (A1, A2, A21) can all be quickly reached by car.
Because the best way to see the world is by foot …
Hike to your heart's content in Föhrenberge Nature Park, past springs and through powerful scenery. Hiking, walking, and mountain biking are fun, keep you active, and cleanse the mind. Cozy places to stop for refreshment make the trails even more relaxing. Just a few of the many possibilities:
Sisi Hiking Trail, Tut-gut-Schritteweg, Höllensteinhaus with viewing tower, Salzstanglwirt on the Kugelwiese, Teufelsteinhütte, Kammersteinerhütte, Franz-Ferdinand-Hütte, Parapluieberg, Schafhütt'n, Heuriger Gasslwasinger, Perchtoldsdorfer Heide, Mohrenberger Alm, and the vineyards and wine taverns all around Perchtoldsdorf …
Just a few ascents away!
In the Kaltenleutgebner Valley, left and right of Kaltenleutgebner Straße from the center of Kaltenleutgebens to Rodaun, various climbing routes are waiting to be tackled: Kirchengrat, Luckerte Wand, Jungkunststein, Streberwand, Löwenkopf, Waldmühle, Meije, Götterplatte, Löwenkopf, Kaltenleutgebner Grat, Lutterwand, Mizzi Langer Wand. And you'll find even more fantastic climbing routes in Hinterbrühl (Roter Ofen), in the Helenental, on the Peilstein, and in the Gumpoldskirchner Klettergarten.
Betting on the right horse …
Horse lovers both large and small can find three riding stables right in Kaltenleutgeben: the Lange Berg Horse Farm, the Gestüt im Walde, and Mit Pferden stärken.
The surrounding communities provide even more options for horse farms and riding stables:
St. Lukas Riding Stables (Sulz im Wienerwald), Fichtenhof Stables & Schlosshof Riding Club (Breitenfurt), Wildegg Stables & Petzwinkler Stables (Sittendorf), Chat Horse Farm (Grub), Geyrer Horse Farm (Füllenberg), Hof Schwechatbach Therapy Association (Alland) …
Still more sports and leisure activities for all ages …
Residents have access to almost unlimited activities: a cross-country ski trail 200 meters from the front door, tennis, gymnastics, archery (Union Kaltenleutbaren), outdoor training at Emmelpark, TNT Paintball, public sports fields (beach volleyball, soccer, basketball, Bavarian curling, and skateboarding), a scout's group, Honeybee Friends of the Vienna Woods, opportunities to play and watch football at ASK Kaltenleutgeben, motocross events in Sittendorf, Sparbach Nature Park, golf in Brunn and Breitenfurt, Hinterbrühl Lake Cave, events in Bruno in Brunn am Gebirge or in Perchtoldsdorf Castle, strolls through the pedestrian zones in Mödling or (a little further away) in the imperial city of Baden, shopping at SCS mall or the Riverside Shopping Center in Liesing, etc.
Enjoyment guaranteed!
Whether it's a birthday, baptism, brunch with friends, or wedding anniversary, the perfect culinary location for every occasion can be found nearby, with ambiences that range from quaint, simple, cozy, or nostalgic to modern or extravagant. Voilà: Restaurant Kaiserziegel, Restaurant Mankerle, Dorfwirt, Café-Restaurant Waldmühle, Wiener Hütte, Renate's Postschänke, Stockerwirt, Murtingers Landgasthof, Meierei Füllenberg, Gasthof zum alten Jagdschloss, Klostergasthof beim Stift Heiligenkreuz, Gasthaus Kramel "Dreimäderlhaus", Wirtshaus Oliver, Meierei Gaaden …
From kindergarten to university
A kindergarten, elementary school, after-school care center, and library are located directly in Kaltenleutgeben. For subsequent or alternative educational needs, the greater area offers several more institutions with different focuses:
Sta. Christiana Rodaun (elementary, middle, higher education, technical school, and advanced courses for business professions), IBMS Perchtoldsdorf, Kollegium Kalksburg (elementary, secondary school), Kalksburg Polish School, Brückenschule Wien 23, Antonkriegergasse middle and secondary school, Libo-Montessori-School Maria Enzersdorf and Montessori Adventure School Mödling (both for 5–15-year-olds), Sportgymnasium Maria Enzersdorf, Liese Prokop Private School for Athletes in Maria Enzersdorf (ORG, HAS), HTL Mödling, BG Bachgasse Mödling, ÖJAB Mödling Vocational Education Institute, VBS Mödling, WTM Mödling, Heiligenkreuz Theological University …
Lively town life
Kaltenleutgeben is not only a good place to live, it's also a good place to get involved in local activities. Numerous events throughout the year make perfect starting points for this: Nikolausspiel, Lantern Festival, Perchtenlauf, punch huts & Advent market, torchlight hike, carnival parade, wild garlic festival, Maypole raising with a morning pint, fire brigade festival, parades on church holidays, midsummer bonfires, cave festival, green hiking, cinema, Jakobikirtag, the emperor's birthday, healthy families festival, autumn festival, new wine festival …
Show more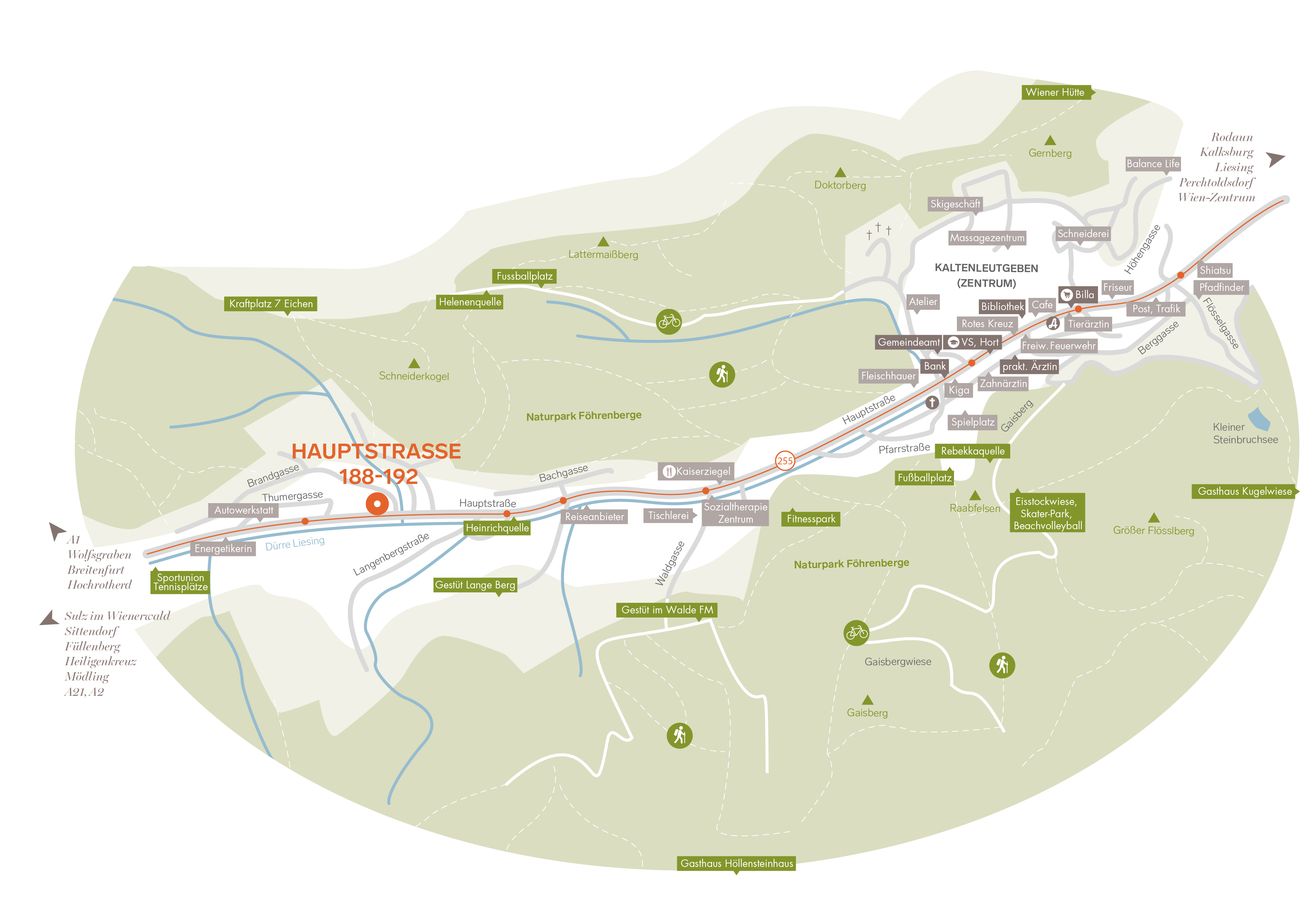 Your request
Thank you for your interest in our project "Wienerwald View".
Please provide your information to contact us:
Vertriebspartnerin: Gabriele Biermayer
IMMOBILIEN-BIERMAYER, e.U.
T: 0699 122 01 122
office@immobilien-biermayer.at