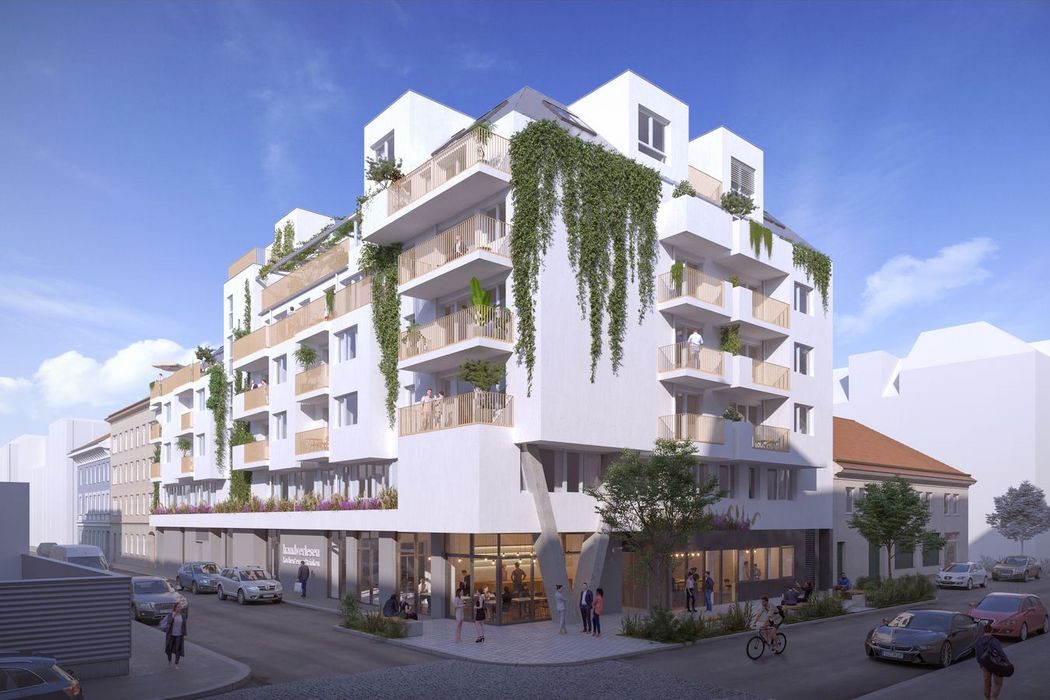 FOCUS #3: Smart Capital Investment
FOCUS #3: Smart Capital Investment - or: We can't afford to build cheaply!
When "Smart Capital Investment" is in the headline, you correctly expect to read about smart strategies around investments, returns, life cycle costs, payback and the like. We will get to that. But let us first talk about numbers and then about a boat trip:
AVORIS developed real estate projects worth around 12.3 million euros eight years ago. In 2021, the project volume was already 318 million euros. That is an increase by a factor of 25! In the years in between, we completed 25 projects. We are currently working on 41 more. Today, more than 2,000 - mostly private - investors support the realisation of our projects with their capital. If you find this development impressive, you will be surprised how and where it all began.
Retirement provision
becomes a
business idea
During a boat trip on Lake Faak in Carinthia, our four founders, Hermann Neuburger-Hillmayer, Dominik Peherstorfer, Christian Sageder and Peter Wiesinger made an - unexpectedly far-reaching - decision in 2013. Together, the four of them, whose friendship has steadily deepened since their time together at grammar school, want to invest in an apartment building in Vienna. What was originally intended as a retirement provision develops a surprising momentum of its own.
It is a multi-apartment house in the Rosinagasse in Vienna's 15th district that the four friends, who have since moved to Vienna, Graz, Linz and Salzburg for work, finally buy to renovate it, convert the attic, rent out the flats and sell it again at a suitable time. What the friends bought in 2014 with savings and borrowed money and call "our pension fund" soon proved to be a smart capital investment.
High-quality living space with money they saved themselves
Even before construction began, a real estate developer made a lucrative offer for the apartment building, including planning work. The four of them accept the offer and immediately invest the entire profit in a new, larger project. Also located in the 15. district, The Victoria, a 100-year-old apartment building, is being completely renovated. Nineteen attic flats are being newly built. For the first time, our founders create a high-quality living space. Another important decision is made because the quartet is offered three more properties shortly afterwards. As the charm of the joint project with long-time friends is irresistible, Hermann Neuburger-Hillmayer, Dominik Peherstorfer, Christian Sageder and Peter Wiesinger are now involved full-time in the joint AVORIS group of companies.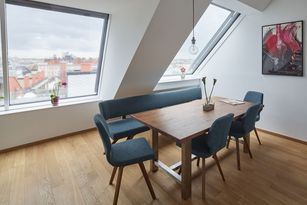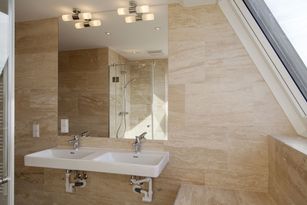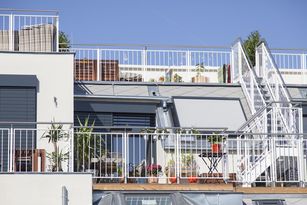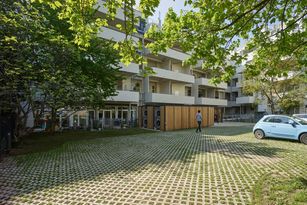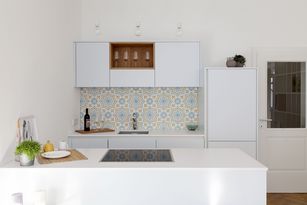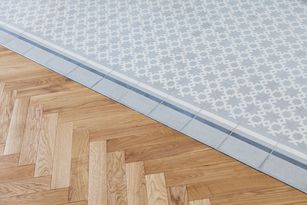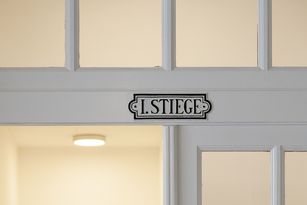 The expensive side
of cheap
What follows is a course whose common thread is smart capital investment. The above figures illustrate how successful an investment strategy is whose basic idea is personal retirement provision. Those who invest the money as if it were their own, who develop real estate that they would like to have as a living space, create added value.
Whether this added value is best achieved through renovation and additions or a new building is something we weigh up very thoroughly in each case. But anyone who only has the construction or refurbishment costs of a project in mind is acting short-sightedly. At AVORIS, the team now has 24 members and is guided by the so-called "life cycle costs". Instead of saving on construction costs, we keep the running costs low for the future owners and users of the properties. Right from the planning stage, we attach great importance to reducing future maintenance, disposal and, above all, operating costs. A cheap construction method would quickly become very expensive for our customers. We cannot afford that.
Freedom from surprises
Because this initially higher capital investment pays off in the long run, both economically and ecologically, we put our cards on the table from the very beginning. We deliberately invest a little more in outdoor lighting for bright entrance areas, generous planting or grass paving instead of asphalt sealing. These extras, which create long-term added value, are announced and come as no surprise. The costs are planned and consistently monitored throughout the entire project. This protects our capital investment and provides cost certainty for clients, partners and investors.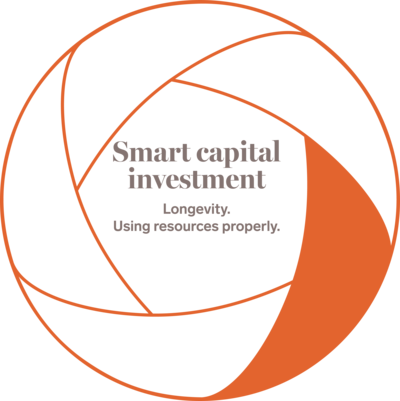 Photos & Renderings: frame 9, Kurt Hörbst, AVORIS