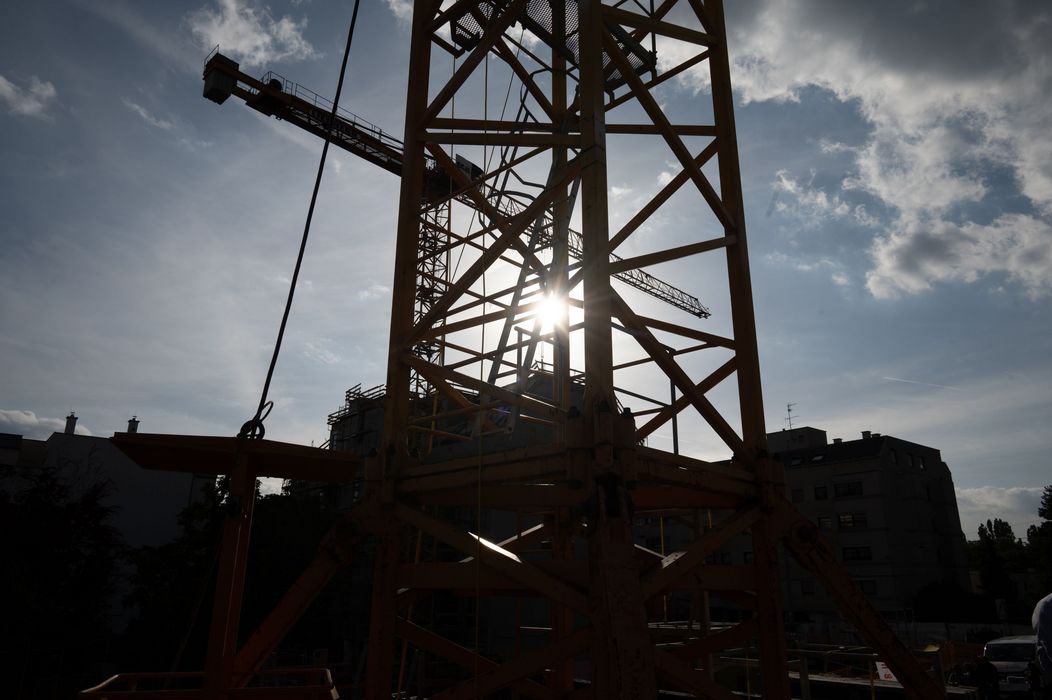 Milestone: Base Slab Grill Party
A lot has happened at our St. Gotthard Straße building site since the ground-breaking ceremony. The construction pit was secured, then we put in the depth probes for geothermal energy, and finally the base slab. In the meantime, the Zöchling & Porr company passed the building site on to Wibeba and the construction crane was put up. We celebrated the completion of civil engineering work with a barbecue, recharging our batteries for the upcoming construction.
It was quite a robust barbecue, with three different construction teams and several more project members coming together to symbolically pass the baton from civil to structural engineering at this milestone celebration in early October. There was a grilled suckling pig, bread dumplings, baked goods, and a delicious vegetable strudel. To die for! We toasted with wine and beer in the autumn sunshine to the joy of construction progress going so smoothly.
What has happened so far...
The first step after setting up a construction site is always to secure the excavation pit, which was done here with sections of bored piles to underpin a neighboring building and relieve the static load on the U3 subway and light railway tunnels. The construction site was also well secured along the street with steel girders and extensive bracing.
Then came excavation and depth probes for the geothermal energy system. Exactly 30 depth probes reaching down to 115 meters underground will provide sustainable geothermal energy for the site in the future. Once the drilling for the geothermal energy was done, it was finally time to work on the ground slab. For logistical reasons, it was installed in three stages. In the meantime, it is completely finished and the civil engineering has been completed, meaning that Zöchling & Porr have fulfilled their mission on this construction project. Now, the Wibeba company has set up the crane and already installed parts of the basement.
What's next?
All signs are go for the shell. In the months to come, the building will take on its external shape. We expect the topping out to be in early summer 2023. And then, at the latest, we will have another hearty celebration.