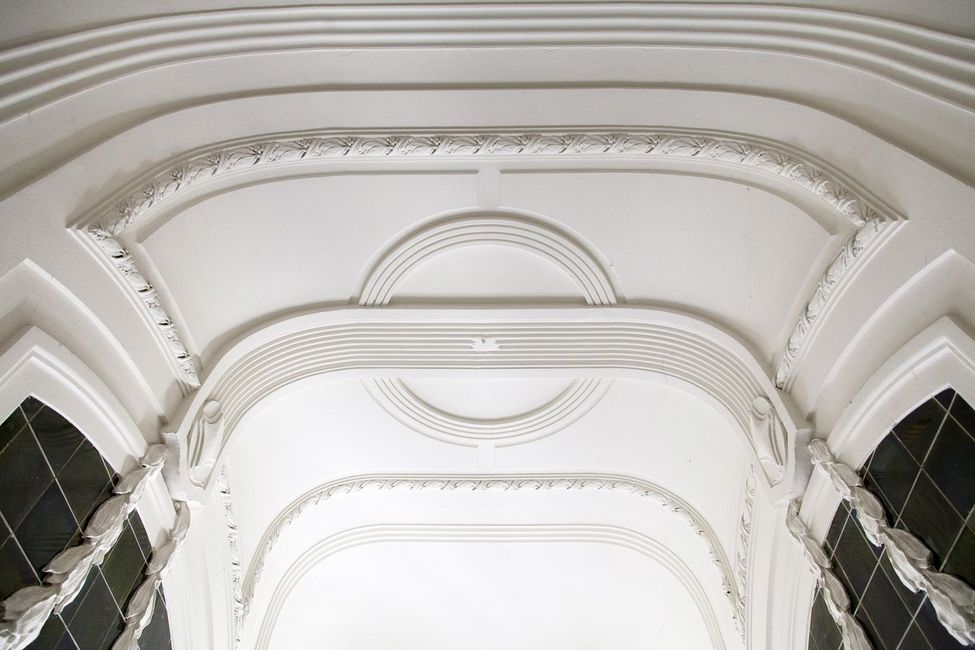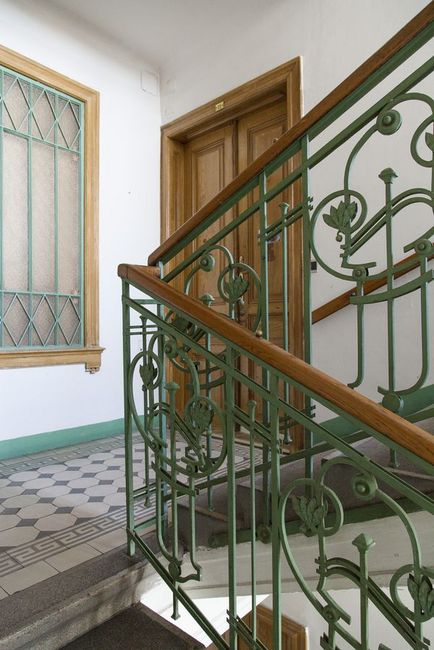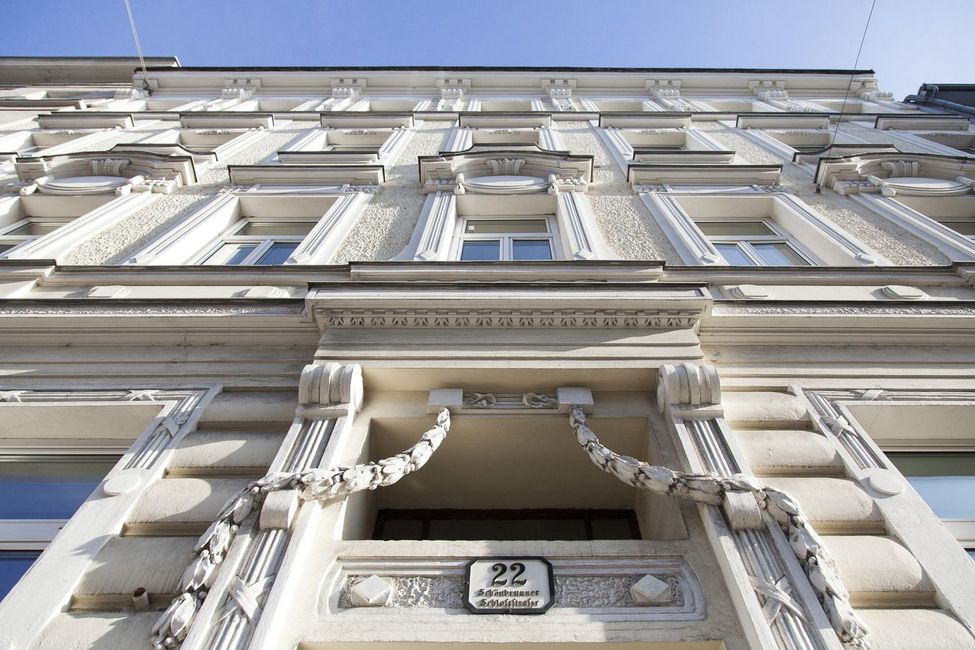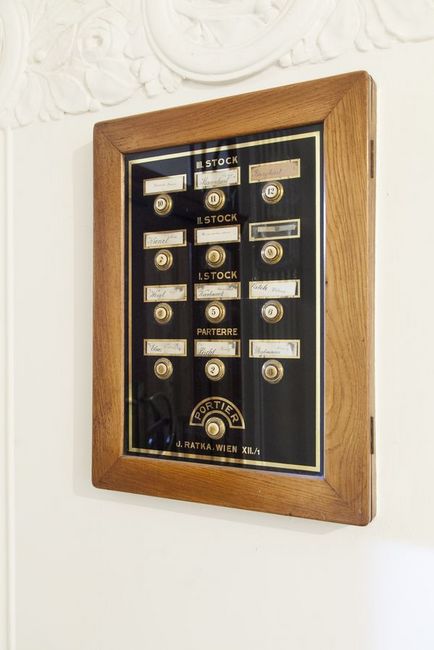 Back to overview
Sweet Lissi & modern Joe
Schönbrunner Schlossstraße 22, 1120 Vienna
2018
sold with building permits
Renovated historic building and modern addition — a cool head on a playful foundation: This is Joe and Lissi. Timeless and gracefully joined, this project is located in the neighborhood between Schönbrunn and Meidlinger Market. Voilà…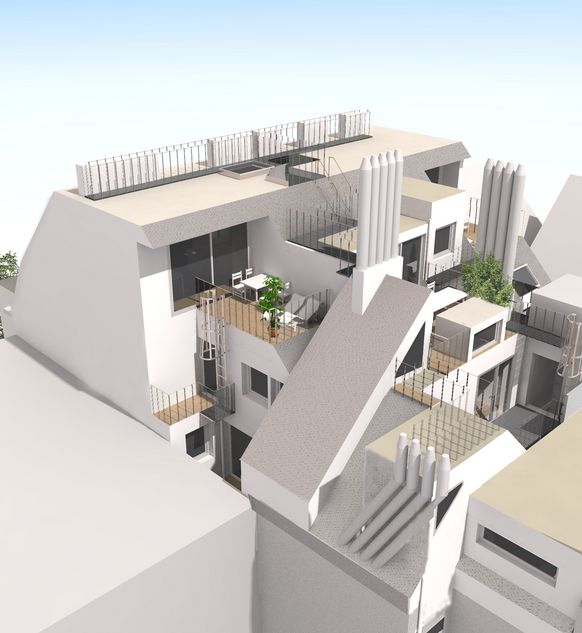 This townhouse was built in 1900 just a stone's throw away from Franzl & Sissi's summer residence — and its façade is accordingly decorative and playful. Charming historic detailing in the stairway imbues the chic building with added finesse. As part of expansion work, this unique building will be topped with three modern apartments in an added upper story. Above this, three maisonette apartments, well-designed living spaces with large terraces, will be built along with a charming, loft-like rooftop apartment with loads of character.
The historic apartments, available for purchase, will be carefully renovated, brought up to modern living standards, and balconies and terraces added.
The new balconies, loggias, and terraces are, for the most part, shielded from view, thus providing enough privacy to relax like the Kaiser on warm summer nights.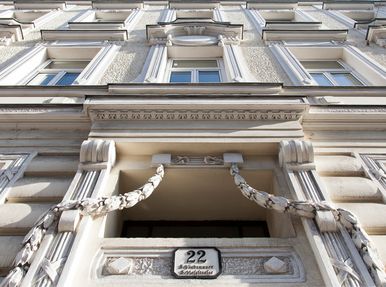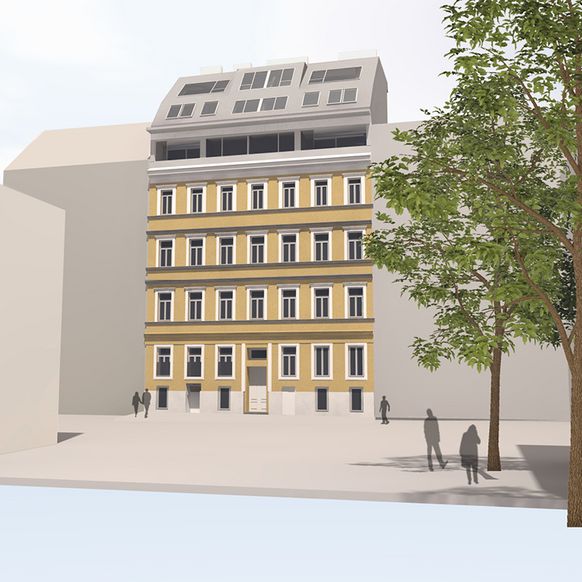 facts & figures
Addition:
1 full story with 3 apartments sized 45-62 m2 + 3.5-7.8 m2 of outdoor space
3 maisonette apartments sized 55-103 m2 + 9-22 m2 terraces
1 loft with 53.6 m2 of living area, 37 m2 of outdoor space
Historic section:
Historic apartments sized 50-88 m2 with outdoor spaces ranging from 5-11 m2
Both building sections:
Cellar storage units, terraces and balconies, high-quality building materials
Design:
Designed by t-hoch-n architects to meet the needs of singles, couples, and small families, many loving details, and charming new rooftop apartments
The building:
New elevator shaft, bicycle parking room, stroller room, garbage room
Show more