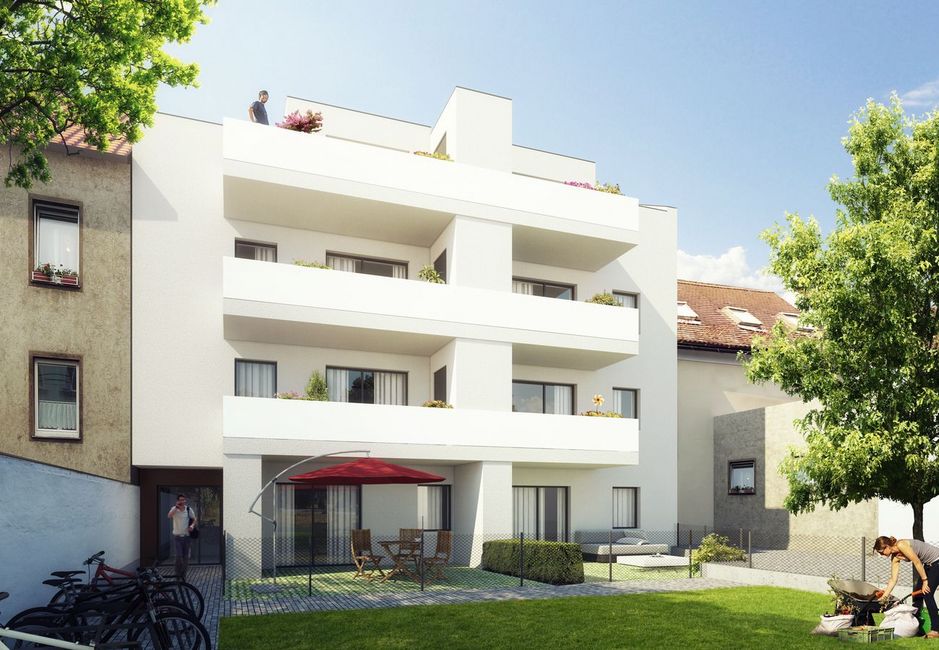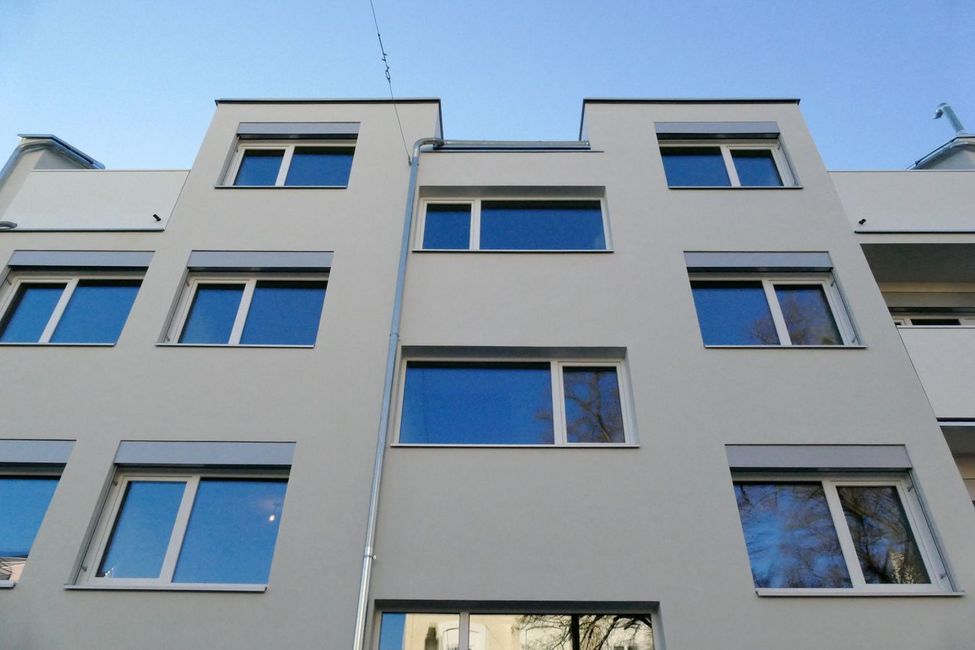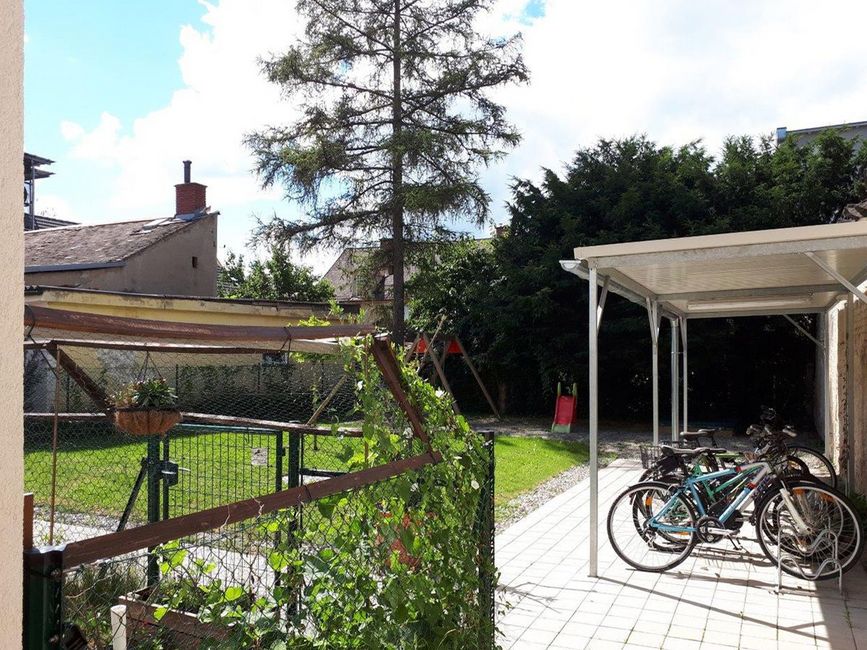 Ten apartments for rent in a modern residential complex in the Eggenberg district of Graz, sized 30-70 m2, have been completed late 2016. Well-planned layouts and private outdoor spaces make an appealing, light-filled lifestyle possible.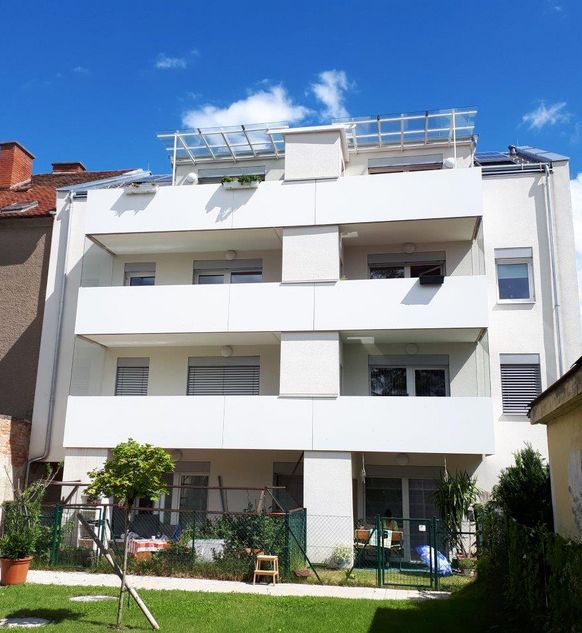 Ten modern rental apartments sized 30-70 m2 were constructed in the northwest of Graz. Perfect floor plans and south-facing open spaces guarantee a uniquely comfortable quality of life. The clear structure and large windows provide tremendous living comfort and light-filled rooms. Barrier-free and constructed using low-energy building technology, the complex is three stories high. The ground floor units each have a private garden, and the attic residences have lofty ceiling heights and terraces. Each of the ten apartments has a private outdoor area attached to an open-plan living room. The apartments are heated using environmentally-friendly district heating. The thermic insulation highly efficient and state-of-the-art.
The balconies have a glorious view into the distance across the calm green of the south-facing courtyard. Additionally, all residents — young families, students, singles, employees of the nearby hospitals and schools, pensioners, and commuters — are invited to make use of the shared courtyard garden.
The Sunshine on Your Balcony project stands for a high quality of life in a quiet and reliable building situated in a traffic-calmed neighborhood with excellent local infrastructure. Low operating costs are an additional reason for you to feel comfortable here.
Show more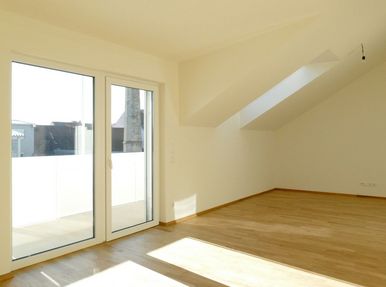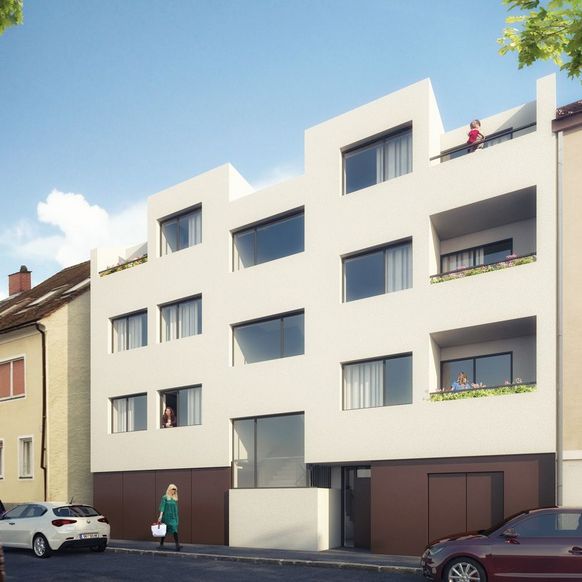 facts & figures
Living area:
495 m² (10 units)
Private gardens, balconies & terraces:
73 m²
Construction method:
Massive brick
Accessibility:
Barrier-free throughout complex
Heating:
Radiant floor heating adjustable in each room; district heating
Heating demand:
28,7 kWh/m²a; Low energy standard
Financial partner:
Planning:
Site management/implementation::
General contractor:
Site supervisor:
Christian Fries
Project assessment and monitoring:
Internet:
Show more