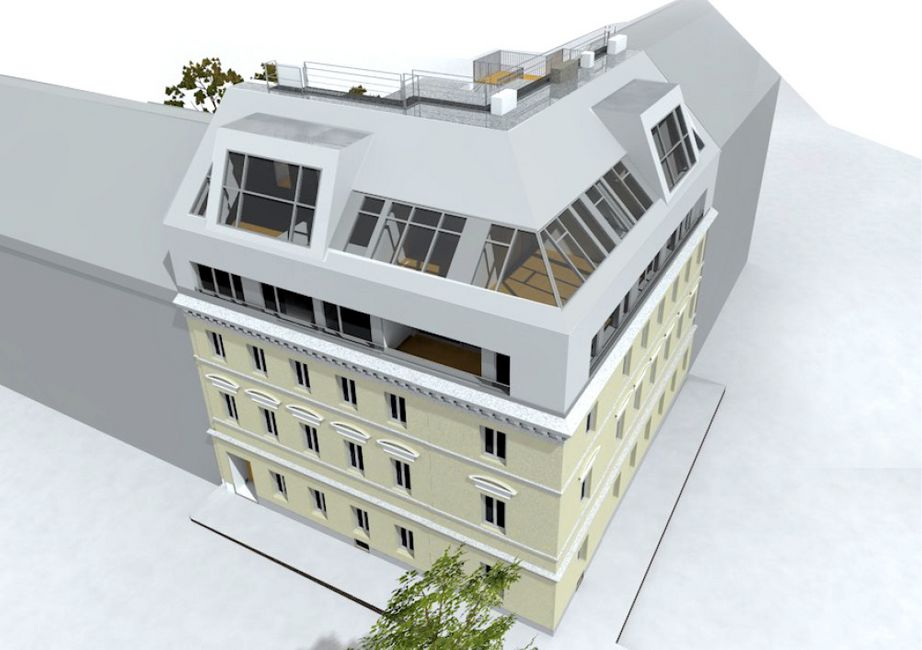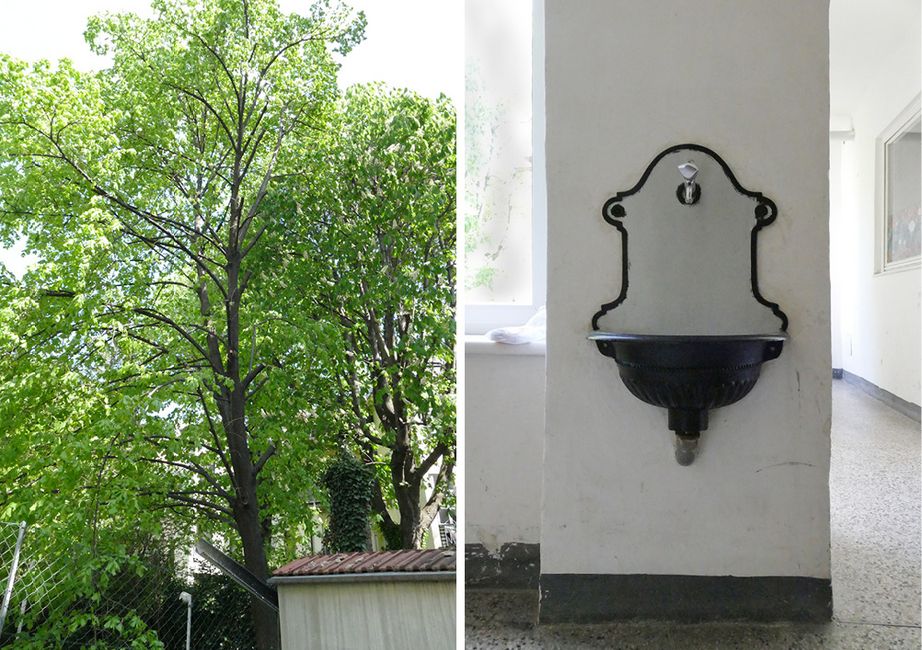 2019
sold with building permits
Time has left its mark on this yellow corner house in the middle of the Hernals district — and now it's time for a change! Our comprehensive plans for remodel envision a thorough renovation of the existing building as well as a two-story roof addition that will be beautiful — and very modern.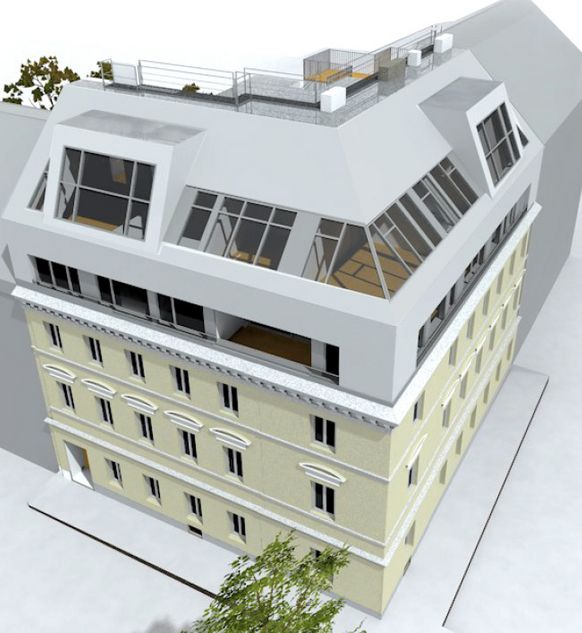 Located not far from the Manner sweets company, our Horneck am Eck project is an attractive prospect for owner-occupiers and investors alike. A bit of neighborly nostalgia and sweetness are certain to be found here.
Our plans in detail:
The three-story property will be completely renovated, inside and out. Riser mains, electric system, and façades will be tackled along with the old substandard units, which will be converted into modern, fully renovated flats with a historic flair. Wherever possible, private open spaces towards the green courtyard will be created. There will be storage spaces in the basement for all units. By adding stroller, bicycle, and garbage areas in the basement and the ground floor, the old problem of makeshift and inadequate space in the corridor has been solved. An elevator that accesses all levels will be added.
The two-story loft conversion will add five apartments that range from 53 to 110 m². A healthy dose of glass will be incorporated, and the parapets of the large front windows will even be lowered. The room heights are far above average, contributing to the feeling of generous and ample living space. Light-hungry buyers will get their money's worth here. Of course, each unit will have 1 to 2 bedrooms, private outdoor spaces, central kitchens, ample storage space, and a separate bathroom/WC.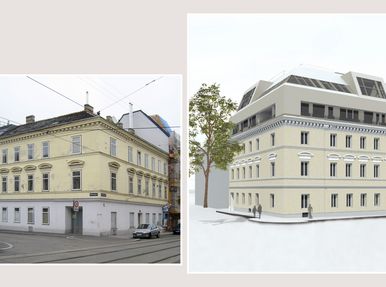 facts & figures
Historic Building Section:
Conversion of the previously substandard apartments to Category A; enlargement of private outdoor spaces; renovation of riser mains, electrical system, façade, and common areas; addition of stroller, bicycle, and garbage rooms; addition of an elevator
Addition:
5 units sized 53–110 m² plus private outdoor spaces, excellent room layout, large kitchens, 1 or 2 bedrooms, separate bathroom/WC, storeroom and ample storage space, generous glazing, lofty ceiling heights (roof addition 1: 2.62 m / roof addition 2: up to 4.44 m), radiant heating, heating demand: 39.21 KWh/m²a, fGEE: 0.765
Area:
Three-story historic building section: 600 m² + 41 m² outdoor space
Two-story new addition: 415 m² + 72 m² outdoor space
Heating:
Central gas boiler in basement
Show more