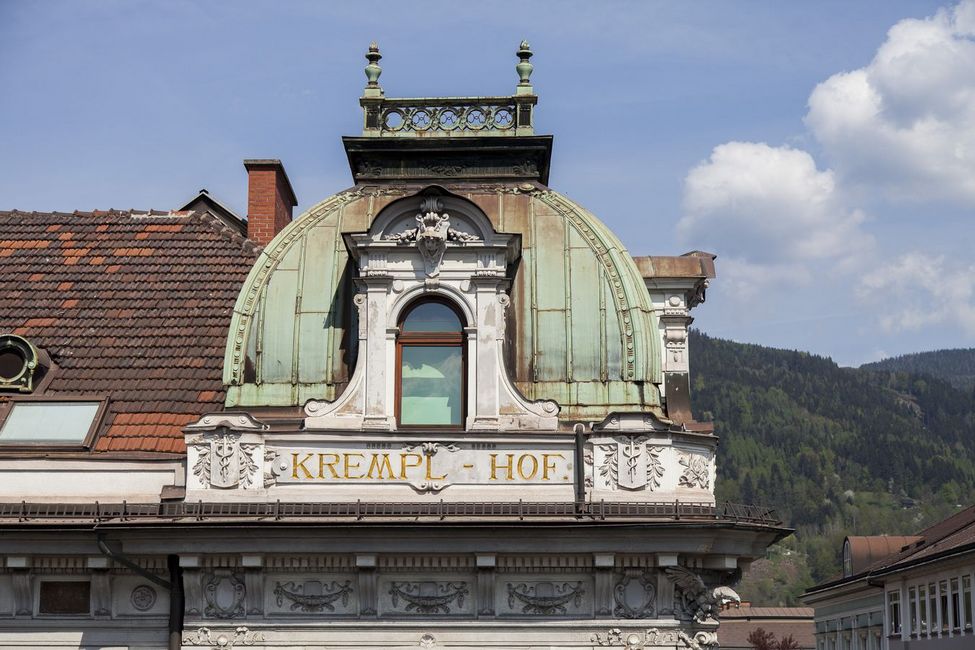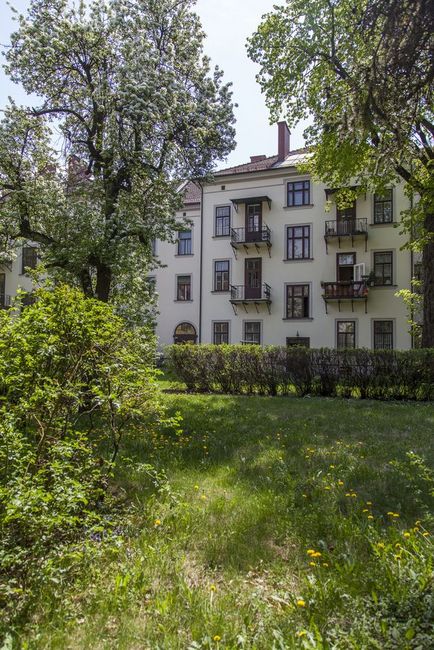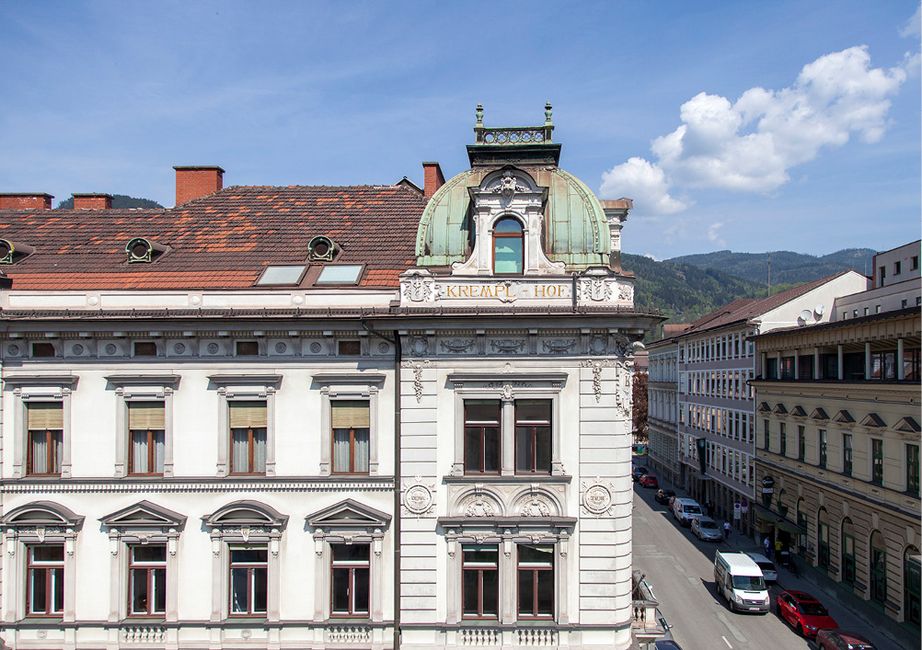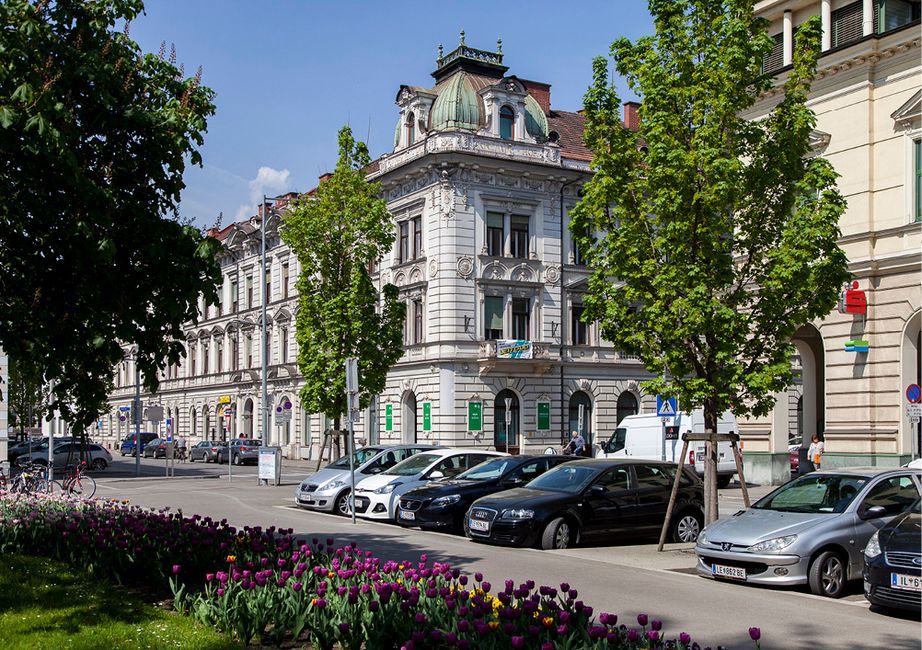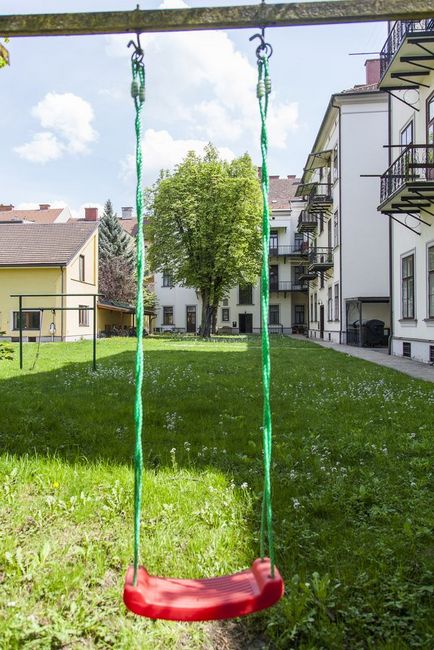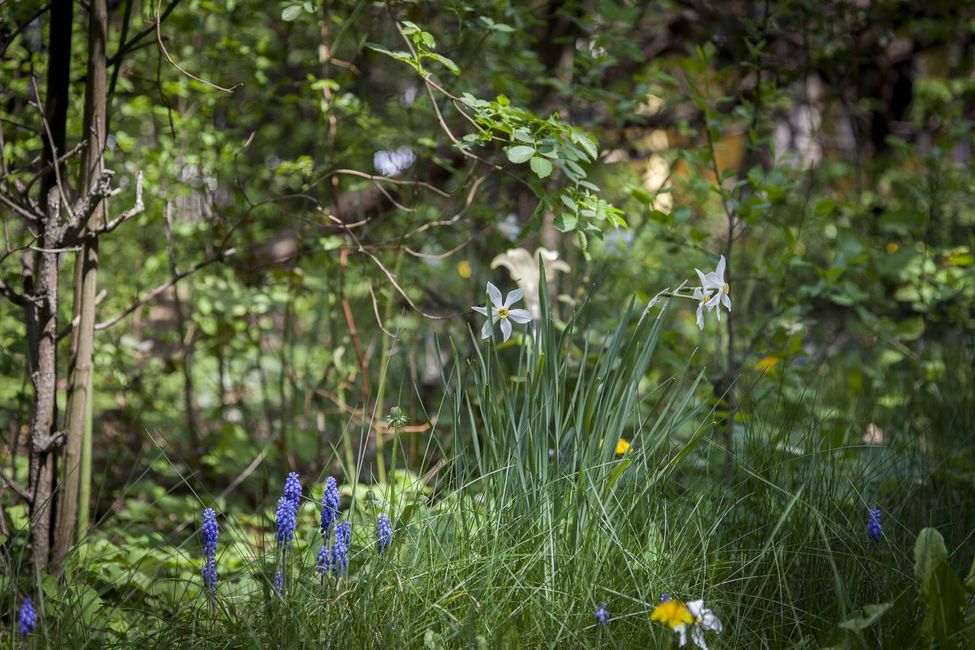 fully
let & renovated rental property owned by AVORIS
The high-quality offices and flats in the magnificent old building of the Kremplhof are exclusive, elegant and sophisticated. To ensure that the listed jewel really shows itself from its best side, contemporary adaptation measures preceded...
An illustrious building...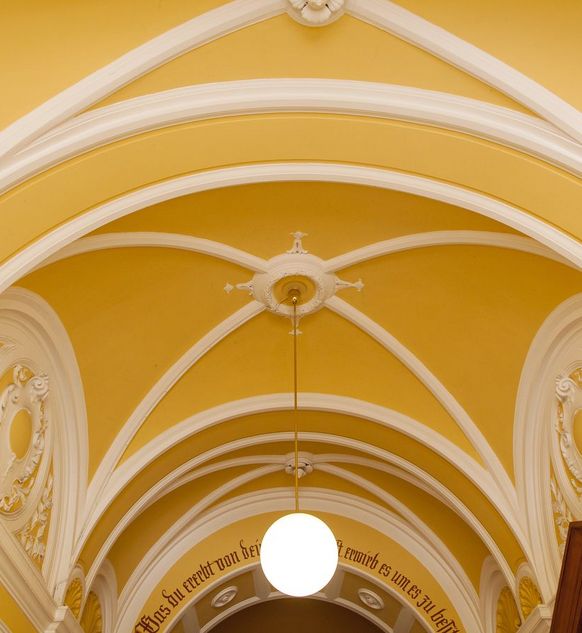 The three-story Kremplhof, located on a central yet quiet site in Leoben at the corner of Erzherzog Johann Street and Peter Tunner Street, has always been a building with class. Many eminent individuals have lived and worked at this address. Its atmosphere is truly something special, and architecturally it is a absolute treasure. Its façade, characteristic for the late Foundation Era, is richly intricate, with embellishments and stuccowork adorning the doorways and domed entrances. The crowning copper-clad dome can be seen from afar.
The Federal Office of Monuments is likewise convinced of the value of this historic jewel. It has been heritage protected since 1982 as a single building, and since 2008 as part of the 51 buildings that make up the Josefee Ensemble section of Leoben's Foundation Era district. A plaque out front states the following: "The […] Kremplhof is the most impressive and well-maintained Foundation Era structure in Leoben."
The Kremplhof is now 120 years old. Grand and time-honored, it stands proudly at the edge of the old town. However, after 120 years, it is time for some renovations. As its new owners, we aim to convert the 1,000 square meters of the empty Kremplhof building into outstanding offices and residential quarters — carefully and in close coordination with the Federal Office of Monuments. The heating, electrical wiring, windows, floors, and walls will all be brought up to the state-of-the-art so that the Kremplhof can stay the jewel that is always has been.
...a proud history
Did you know that the Kremplhof was originally a wedding present? It was a gift from Imperial Councilor Ludwig Krempl to the dowry of his daughter. The Leoben entrepreneur immortalized himself in the L-shape of the building. And his daughter showed her immense gratitude to "Father Krempl" by having a memorial stone with his likeness made and placing it in the large inner courtyard.
Built from 1894-1898 in the Josephsfeld city expansion area, formerly a cabbage field, this became Leoben's largest rental residence. One hears that it was the first building in the region to have electric lighting, as well as the first with a telephone. "In Franz Joseph's castle [Schönbrunn], they still use candles — but I turn!", said Ludwig Krempl, expressing his delight in the turning of the light switches. He later began operation of the Krempl Power Plant, which supplied Leoben with power until the start of the new millennium, and was under family ownership from 1904 to 1994.
Numerous professors and visiting professors of the Montanuniversität Leoben rented from Krempl, including Richard Zsigmondy, who later became a Nobel Prize laureate, and Hans Höfer von Heimhalt, pioneer of drilling engineering and know today for coining the term Erdöl, in English "mineral oil". Karl May, the author of the novel Winnetou, also stayed here. He and his wife Klara had breakfast here while passing through in October of 1904, and played billiards in the Café Styria, located on the ground floor at the time.
And so the Kremplhof stands majestically — today as then a treasure in Josefee — looking forward to its remodel and an equally illustrious future.
Show more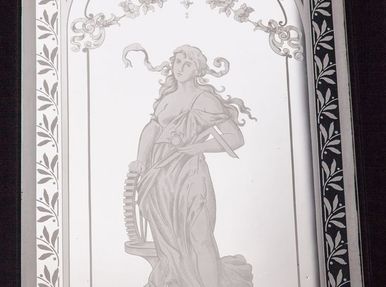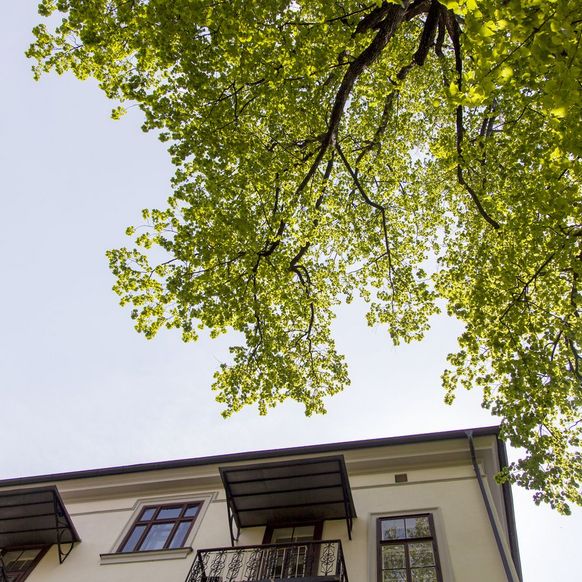 facts & figures
Kremplhof
Magnificent building with 3 entrances: Peter Tunner-Straße 7 & Erzherzog Johann-Straße 7-9 in Leoben, with a large, quiet interior courtyard
Constructed:
1894-1898, construction execution by Viennese architect Hölzl
Features:
An elegant historic building under heritage protection, a very cultivated entrance, window panes with floral etchings in the stairwell, large historic spaces with atmosphere and the original ceramic wood stoves with historistic and secessionist ornamentation
Previous owners:
The Krempl family, later Aubell
Unit size:
8 units sized from 20 to 310 sq. m., most with balconies, shared garden use, basement storage units available
Renovation work: (to be carried out in agreement with the future renters):
Heating system renewal; replacement of the electrical wiring, windows, and parquet flooring; painting of all rooms; remodeling of kitchens, bathrooms, toilets as needed; installation of modern internet wiring
Show more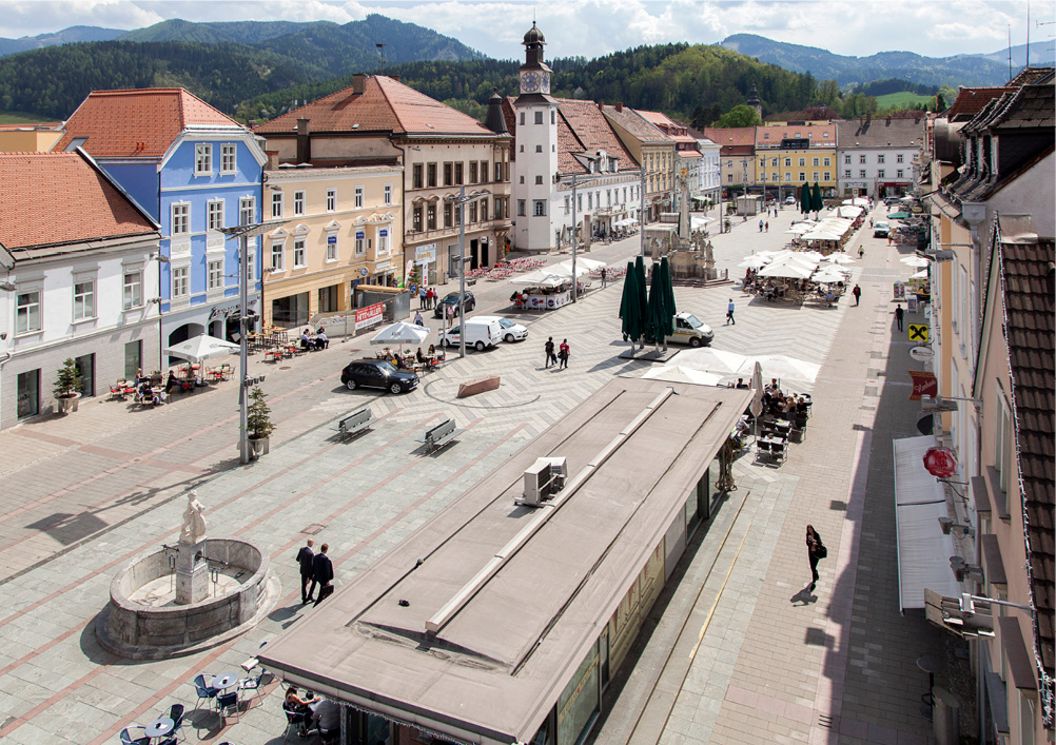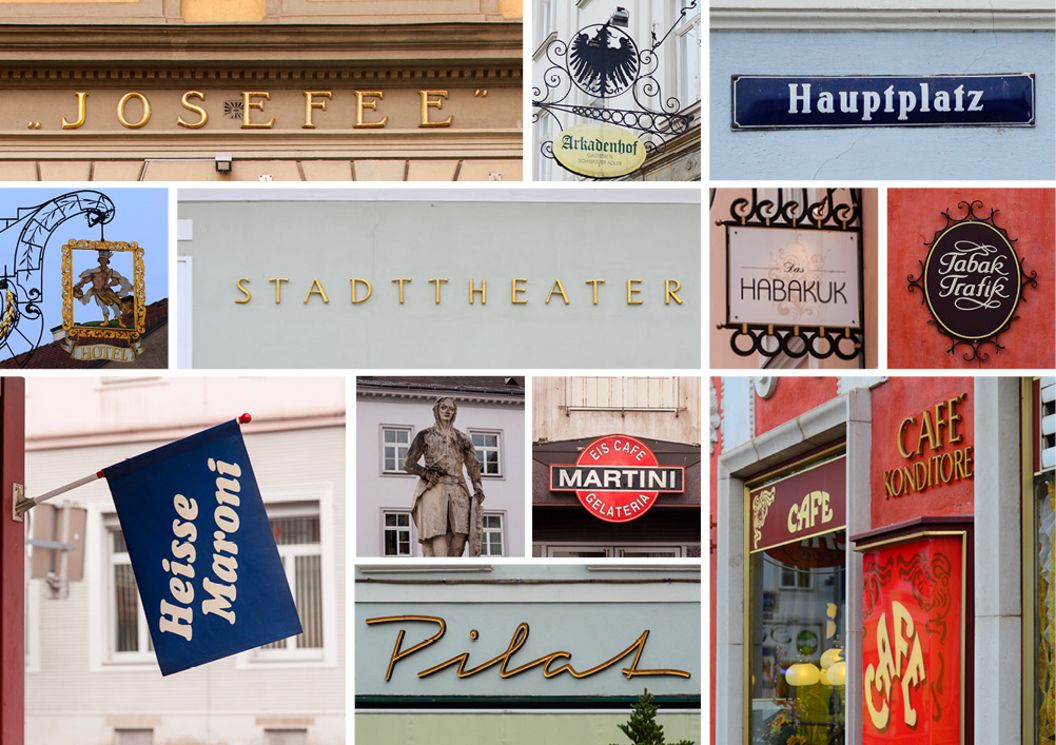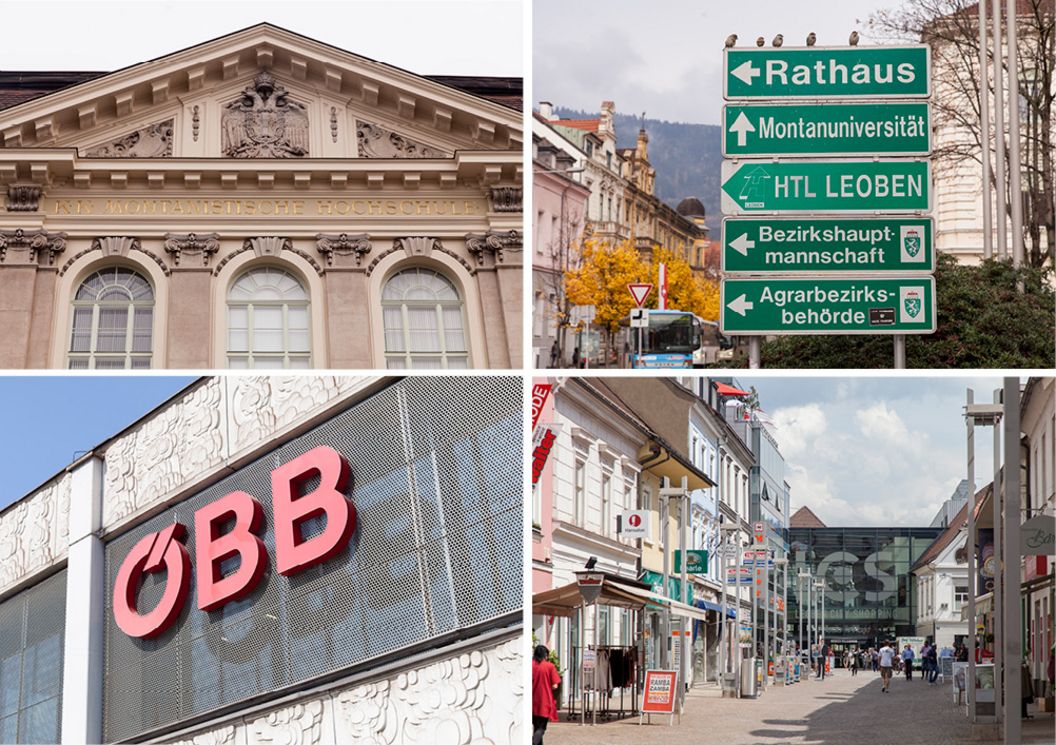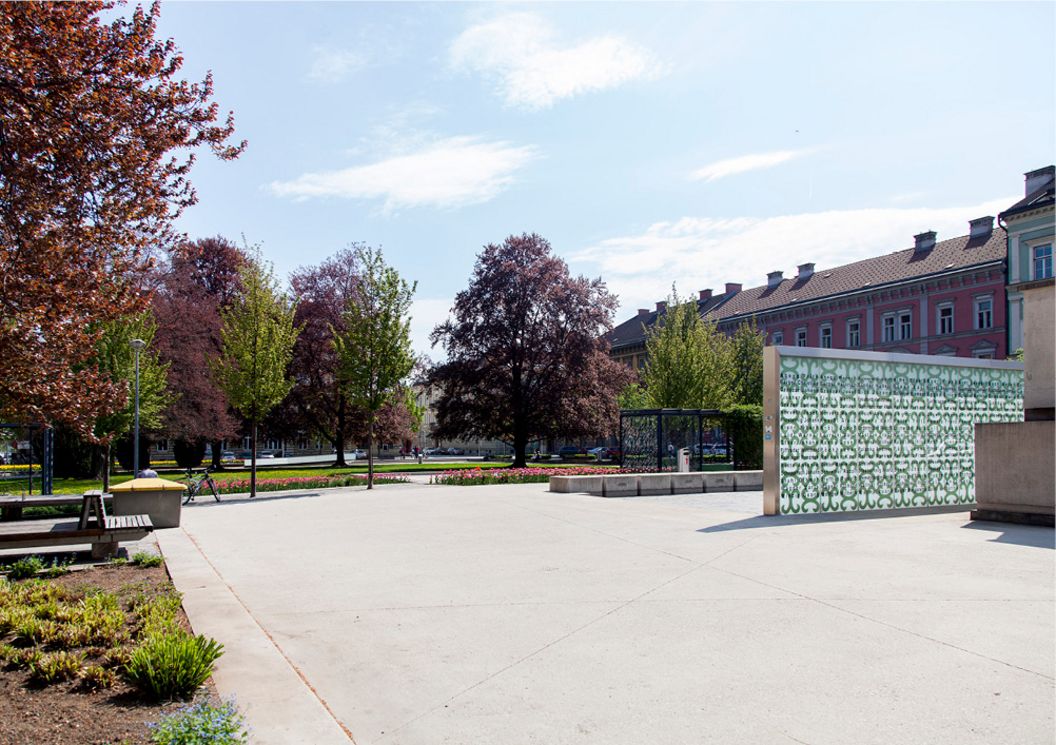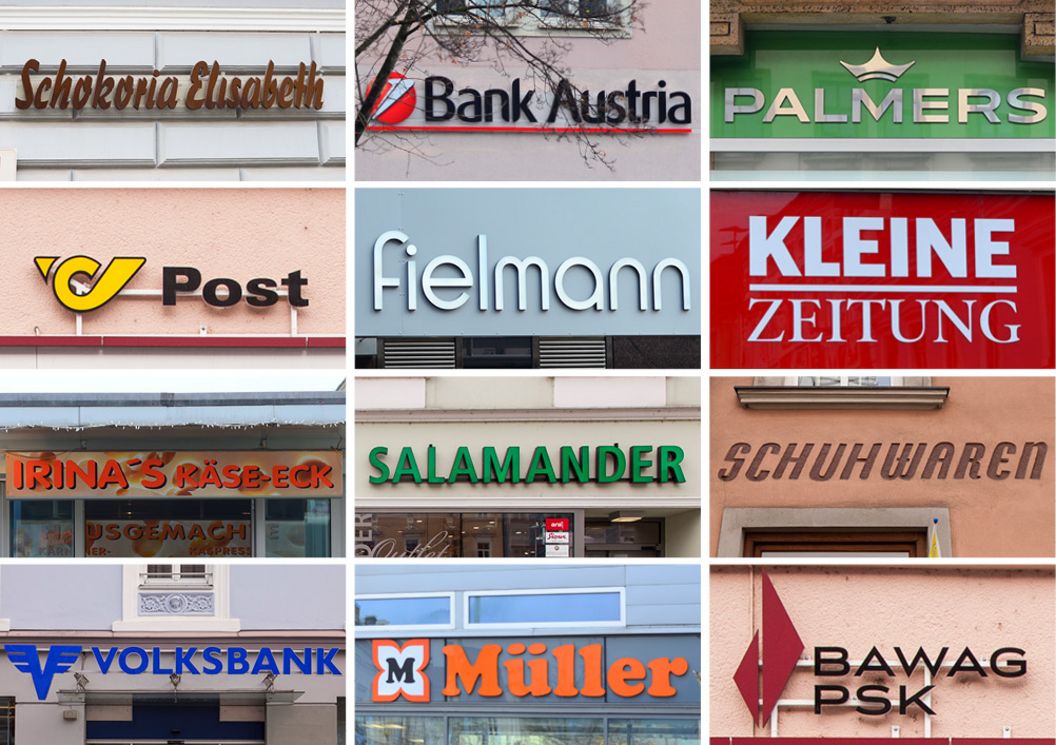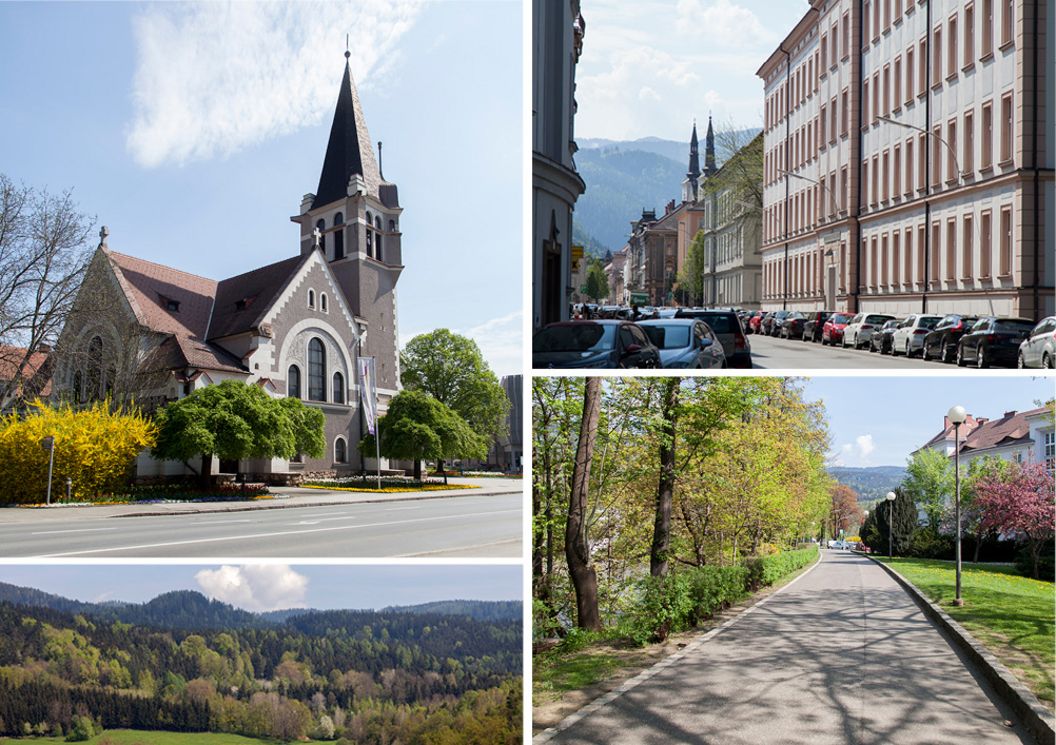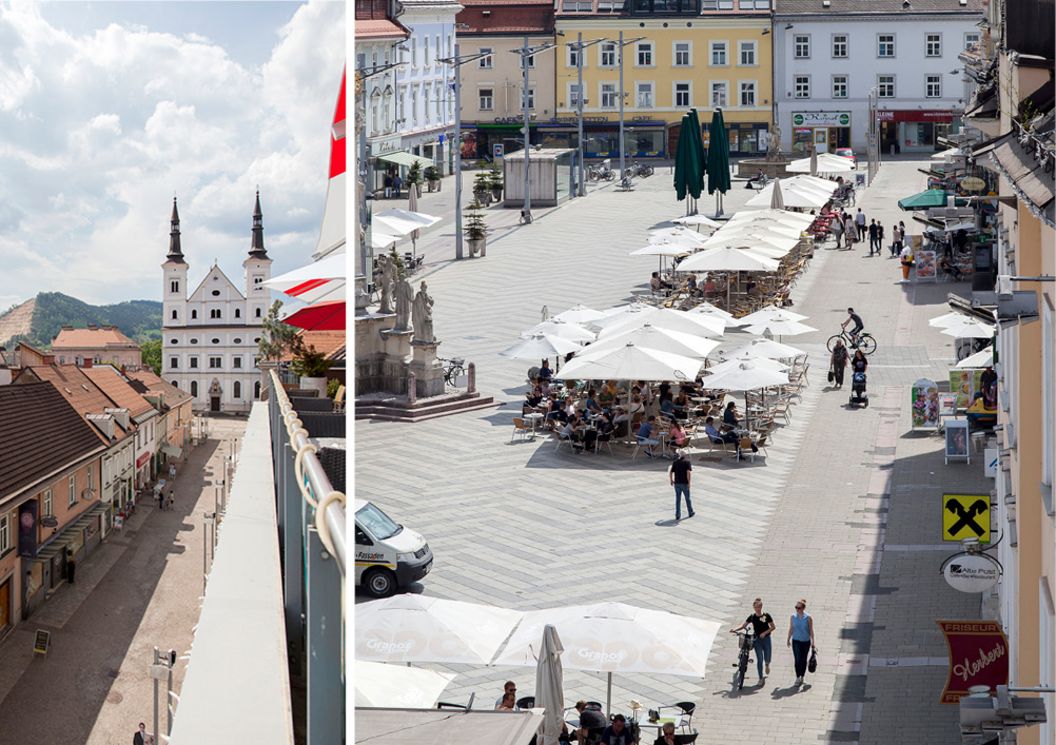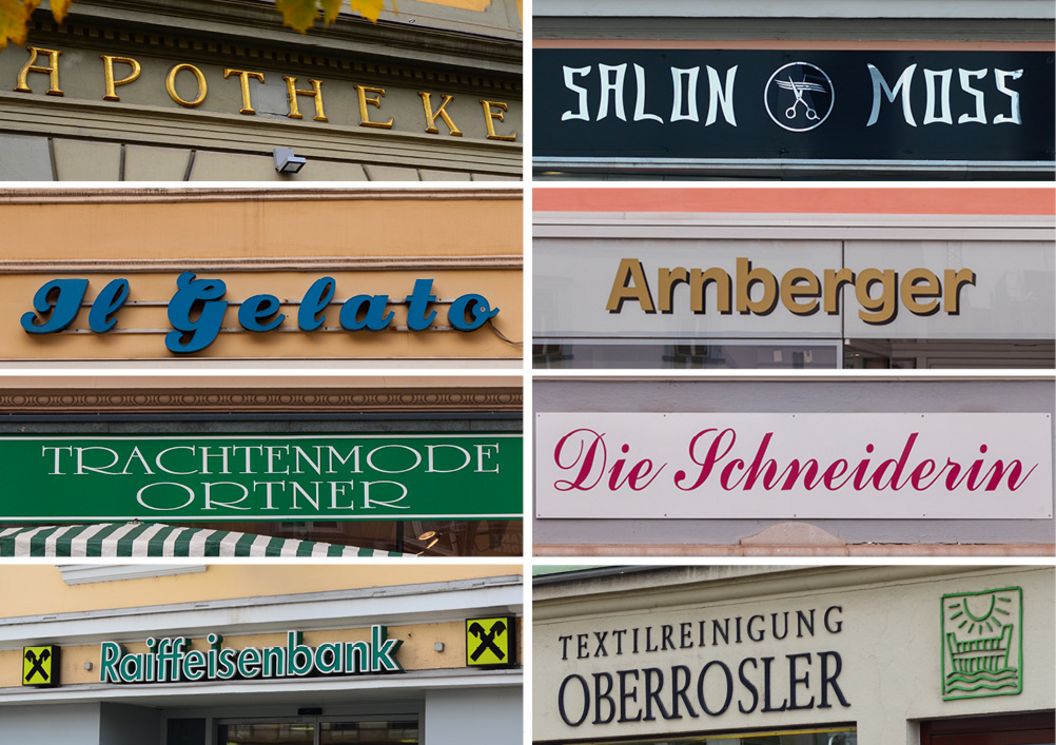 neighborhood
Right at the center...
The Kremplhof is located in the Josefee district at the corner of Ecke Erzherzog Johann Street and Peter Tunner Street. Surrounded by numerous Foundation Era buildings and only a stone's throw away from the old town and pedestrian area, the location is cultivated, central, and yet still very quiet. Multiple restaurants await your business dinner right nearby. It is three minutes by foot to the main square and to Leoben City Shopping, where everything for lunch and anything else your heart desires can be found. A post office, banks, and various government offices are all right nearby.

Paid parking is located directly in front of the building. It is also possible to park for 1.5 hours free of charge in the nearby City Shopping Center, and for a small fee thereafter. Long-term parkers can rent a space in the IWZ parking garage, or park your vehicle for free outside of the Murschleife area, just a short walk away. It is only seven minutes by foot to the railway station.

Leoben is an important economic and cultural center in Upper Styria, and is also home to the Montanuniversität, one of Europe's primary educational institutions for metallurgy and other montane studies. With around 4,000 students, the university contributes to the international and lively atmosphere of Styria's second largest town. Industry and research are both at home here.
Show more