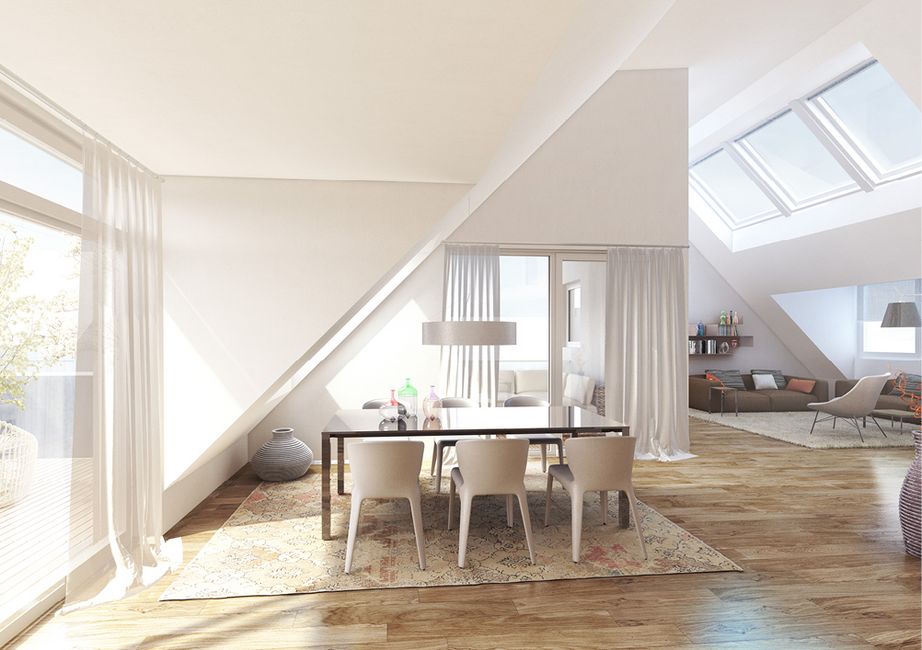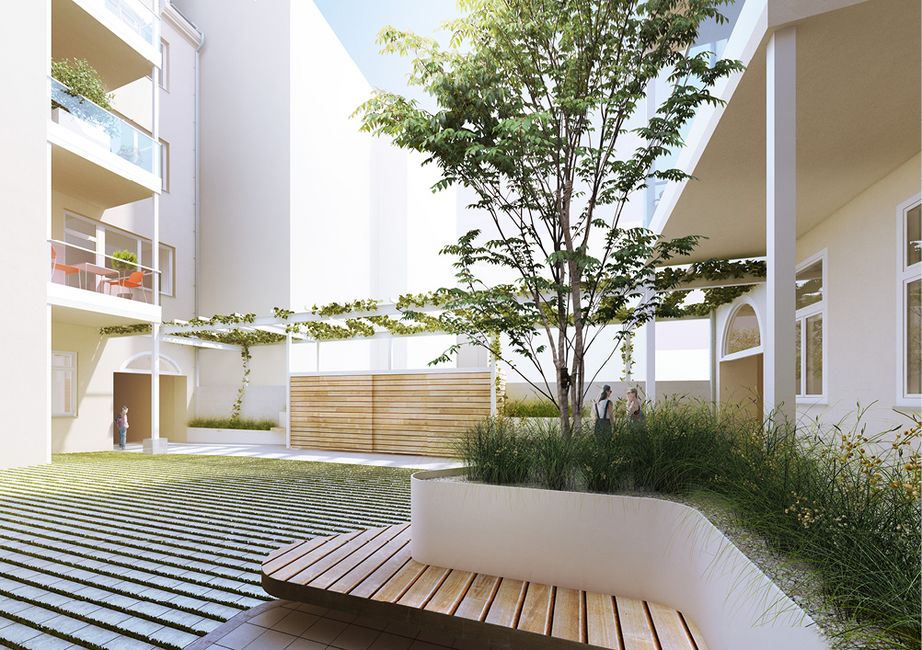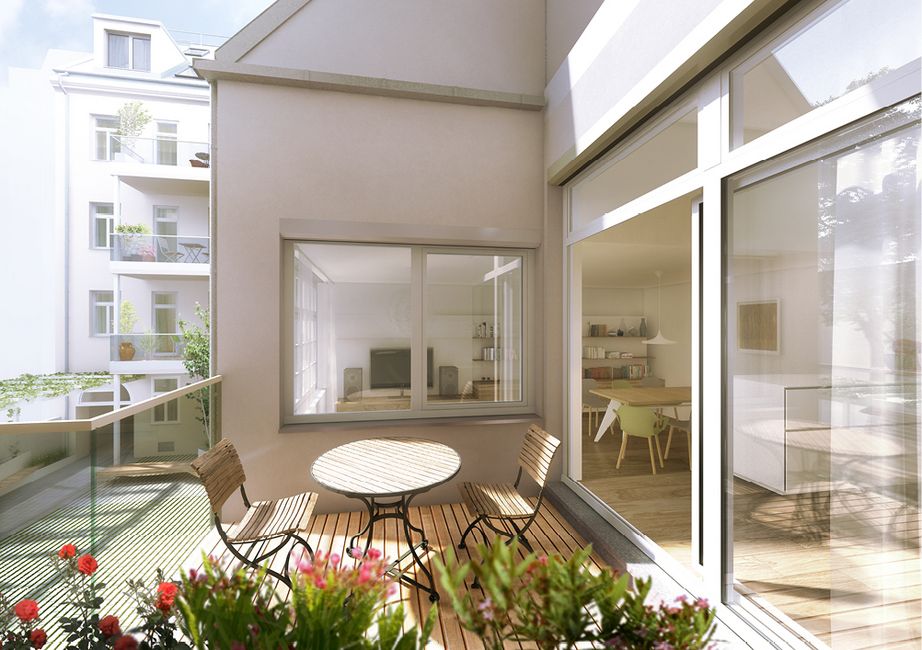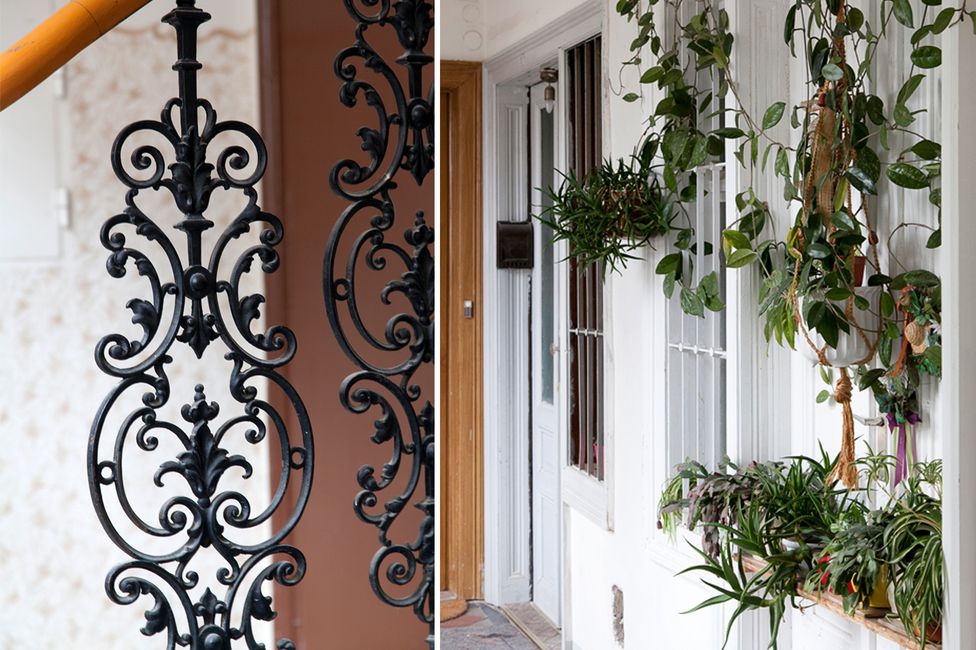 2019
SOLD WITH BUILDING PERMITS
Three light and airy rooftop apartments, top quality restoration of existing apartments with the traditional old world flair, and space for two medical offices — The Schopenhauer provides all this and more, right near the Vienna General Hospital. A residential dream in the Währing district!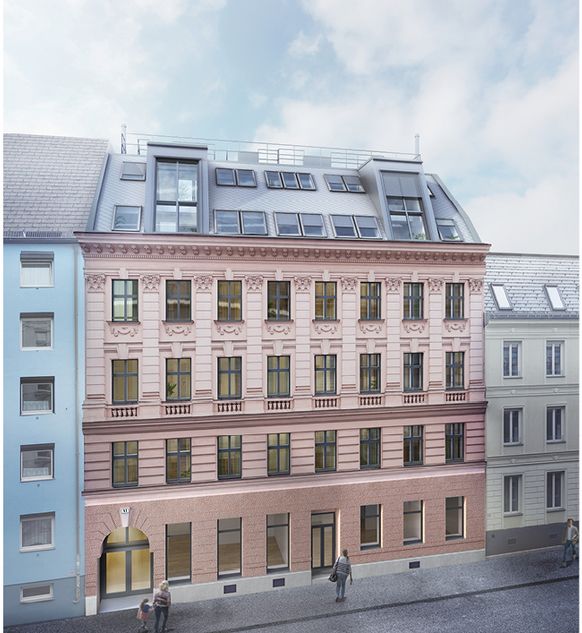 The Schopenhauer is located in Vienna's Währing district, near the Vienna General Hospital and the charming little Kutschker Market.
It is made up of two almost identical buildings. The building complex, with a soft pink, delicately embellished façade facing a quiet one-way street, was built around 1879.
As part of the attic conversion, two gallery apartments with sun decks and a luxury one-story penthouse with up to four bedrooms will be added. All three of these light and airy rooftop apartments will have generous open spaces and numerous carefully planned architectural details. Relax in your bathtub while enjoying a view of the stars through the dormer windows. The existing historic apartments will be carefully and exceptionally renovated, upgraded to fulfill modern living requirements, and balconies and terraces will be added.
Two shop spaces are on the ground floor. These are perfectly suited as private doctor's offices from one of the numerous surrounding hospitals.
Show more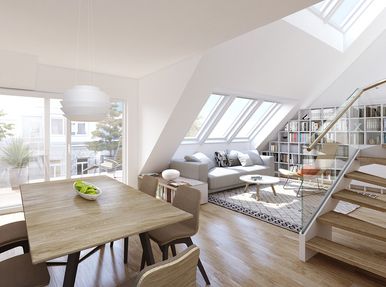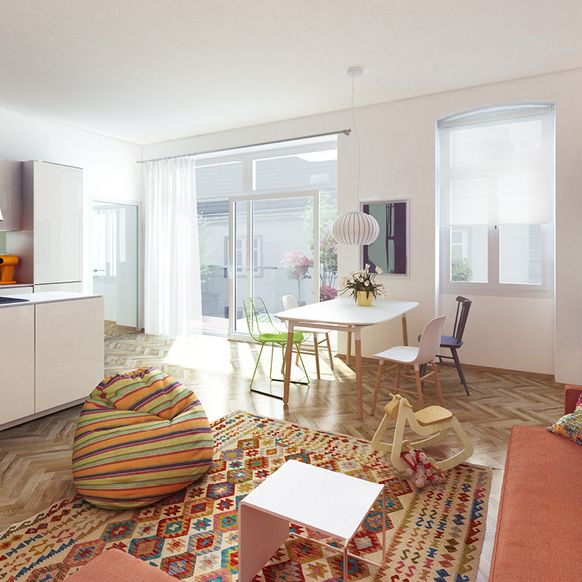 facts & figures
Dachausbau:
1 maisonette with 86 m² living area, 20 m² terraces, 2 bedroom
1 maisonette with 128 m² living area, 27 m² terraces, 3 bedrooms
1 single-level penthouse with 141 m² living area, 33 m² terraces, 3-4 bedrooms
Interiors:
Radiant floor heating, air conditioning, quality building materials, brand-name sanitary fixtures, 2.5 to 4.45-meter ceiling height, option to install open fireplace, parking garage space, basement storage unit
Historic building section:
Historic apartments with 65-90 m² living area and 5-17 m² outdoor space, min. 3-meter ceiling height, high-quality building materials, basement storage unit
2 doctor's offices: 113 m² // 53 m² with 20 m² terrace and 11 m² garden
The Buildings:
1 baby carriage room per wing, barrier-free elevator addition, renewed pipe mains and stairwells, greened courtyard with artistic ambience, bicycle spaces, 3 parking spaces in the courtyard
Design:
t-hoch-n architects have designed optimal floor plans with spacious and bright rooms full with delightful details
Heating demand:
45 kWh/m²a (new addition)
150 kWh/m²a (front wing)
161 kWh/m²a (back wing)
Heating:
Decentralized gas heating units
Show more