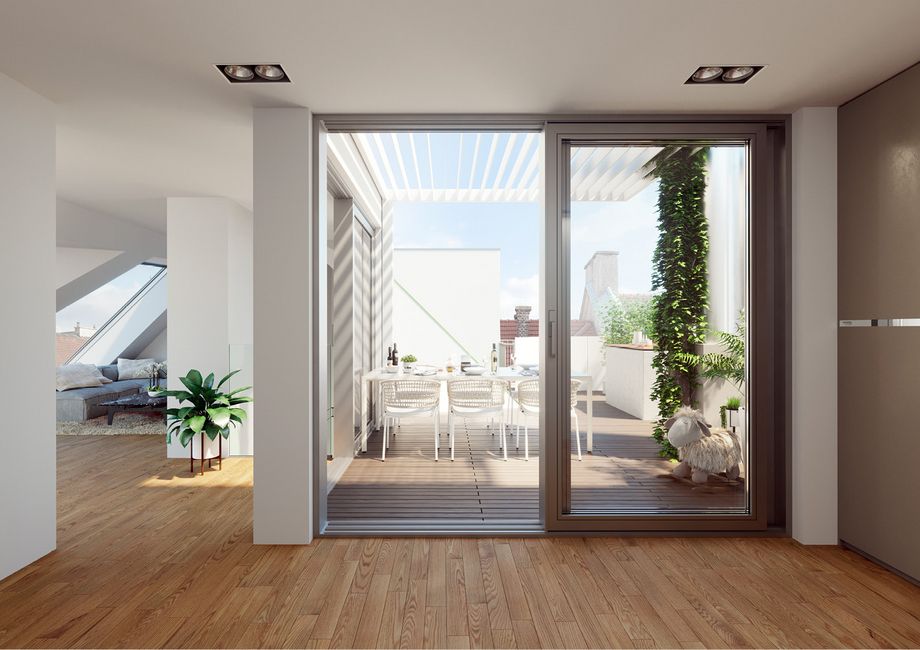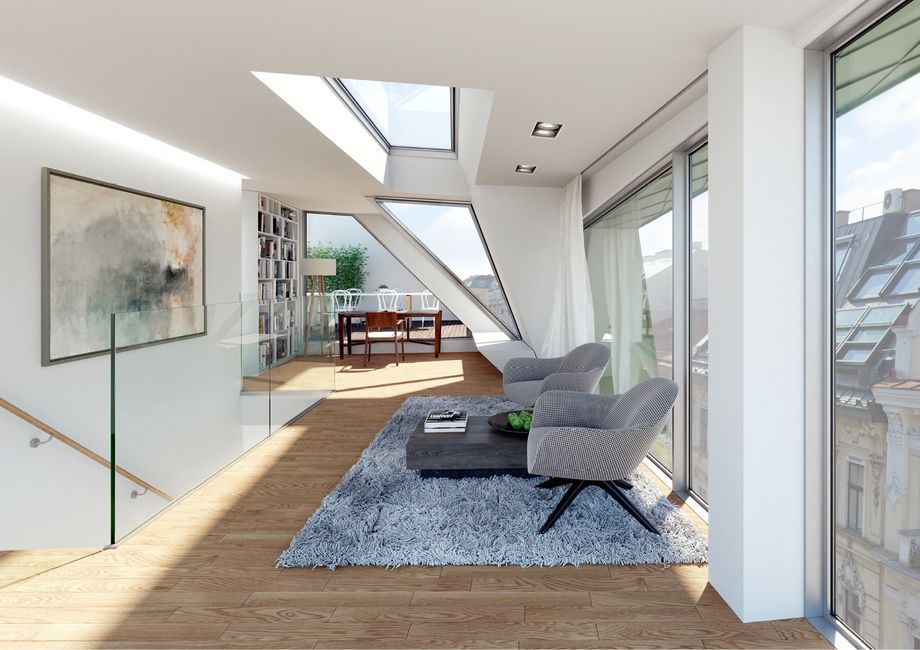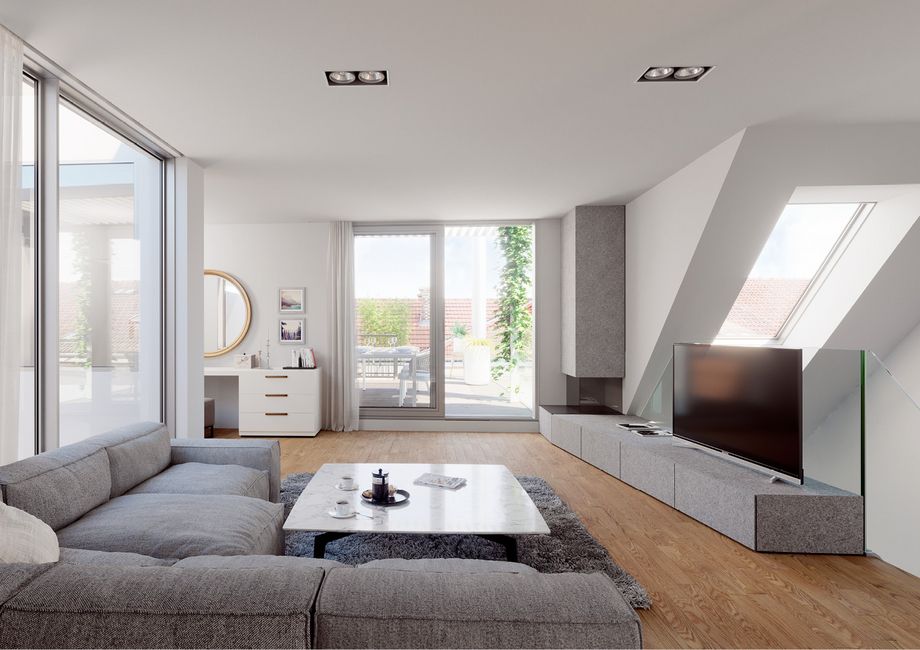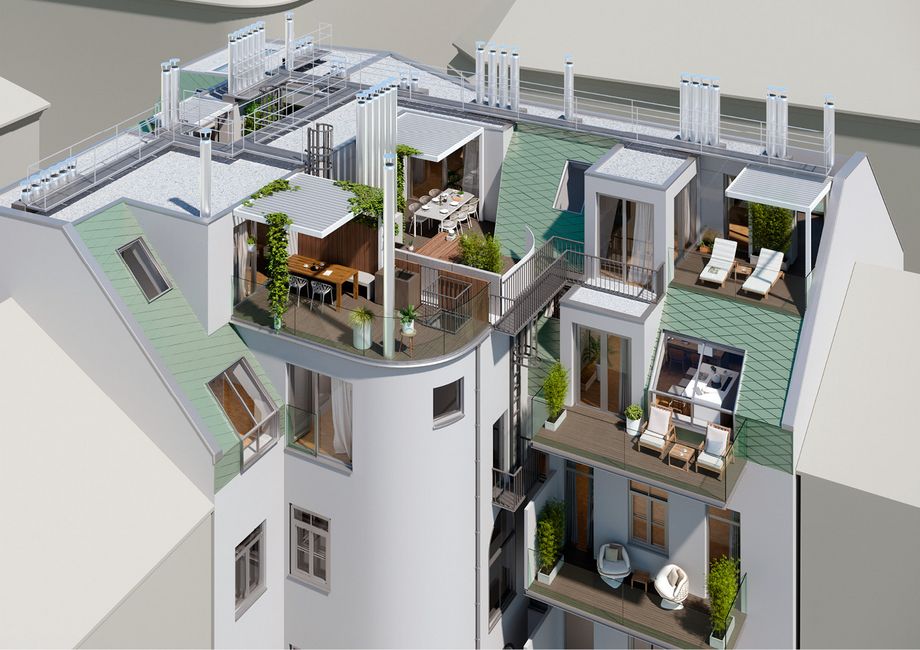 2018
SOLD WITH BUILDING PERMITS
Experience the Sweetness of Being – in a luxury residence with a view over the vibrant Spittelberg neighborhood. A discreetly elegant rooftop conversion is being added to this beautiful historic Viennese apartment building. Four apartments have been planned, each – of course – with a rooftop terrace and a parking spot.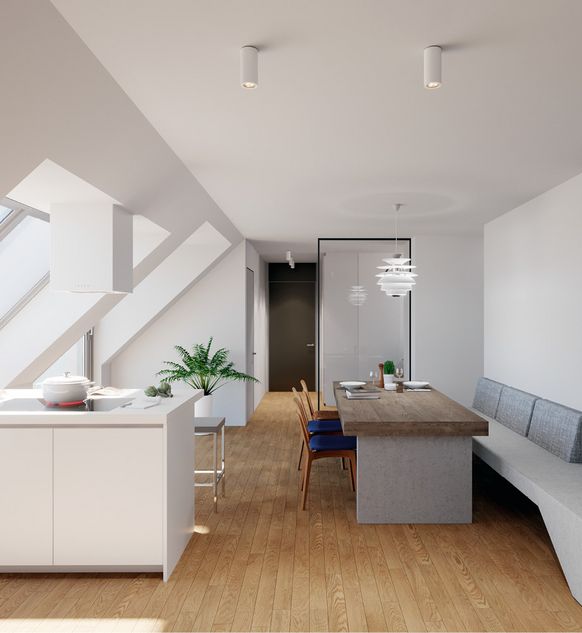 Our project – The Sweetness of Being – is situated in a dream location in Spittelberg and is perfect for anyone who loves excellence.
Built around 1890 on the corner of the Burgasse and Kirchengasse streets, this imposing and well-maintained apartment building has a decorative façade and provides the perfect foundation for our roof conversion. Modern and discreetly elegant, once completed the new addition will hold four maisonettes sized 104-126 m². The lower floors will each have a large open kitchen, at least two bedrooms, the bathroom (with bathtub and shower), a separate toilet, and some lower floors will have either a balcony or a terrace. The upper stories hold loft-like living rooms with an adjacent terrace — and an integrated outdoor kitchen!
High-quality installations, floor-to-ceiling lighting, and fantastic details such as galleries, continuous air spaces, and unique views created by glass floors create spacious and light-filled rooms with a luxurious atmosphere. In the city center and the midst of culture and yet so close to the sky — this is true sweetness of being.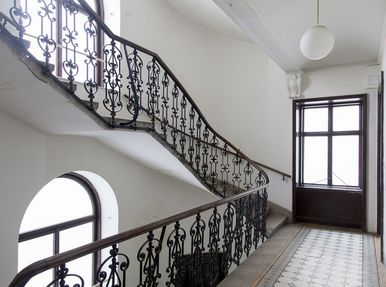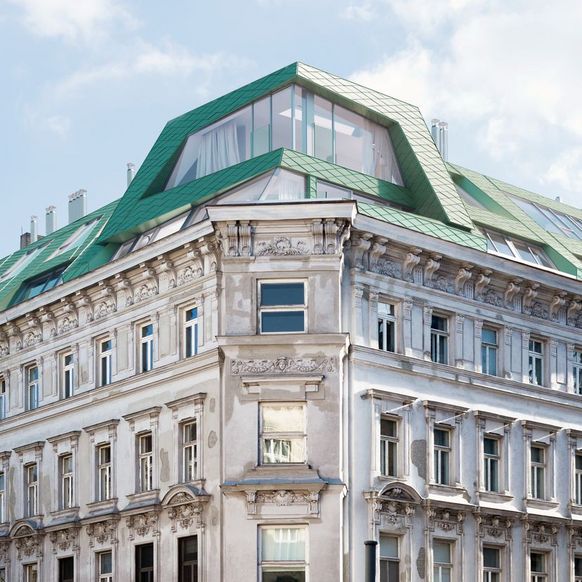 facts & figures
Loft Conversion:
4 maisonettes with 104-126 m² living space, at least 2 bedrooms, and south-facing terraces sized 17-32 m²
Interior:
Radiant floor heating, air conditioning, option to install an open fireplace, quality building materials, brand-name sanitary fixtures, 2.5-meter-high ceilings, parking garage space (multi-park system), basement storage unit, Smart Home control system
Design:
t-hoch-n architects have designed optimal floor plans with bright and spacious rooms filled with delightful details.
The Building:
Elevator addition in stairwell, pipeline mains and stairwell fully renewed, bicycle and stroller storage room
Heating demand:
33,5 kW/m²a
Show more