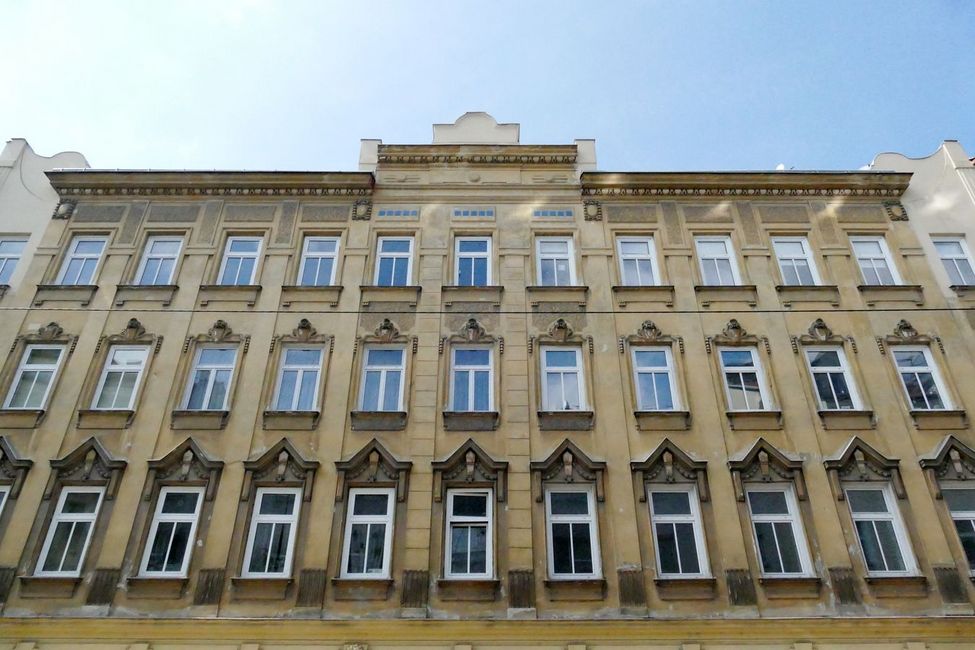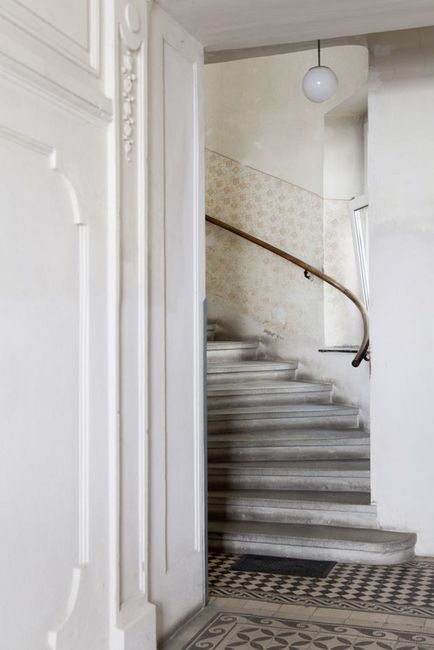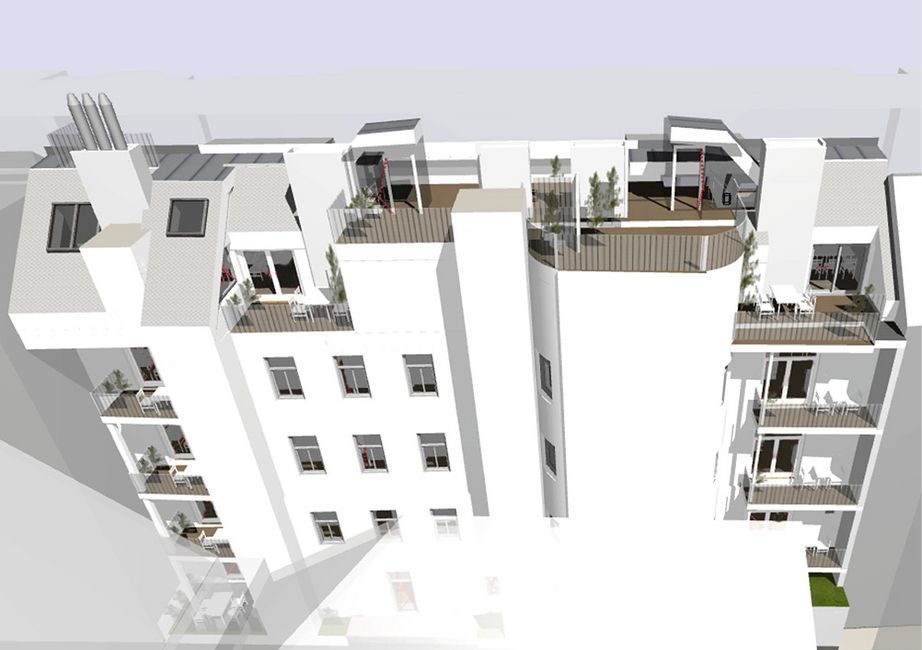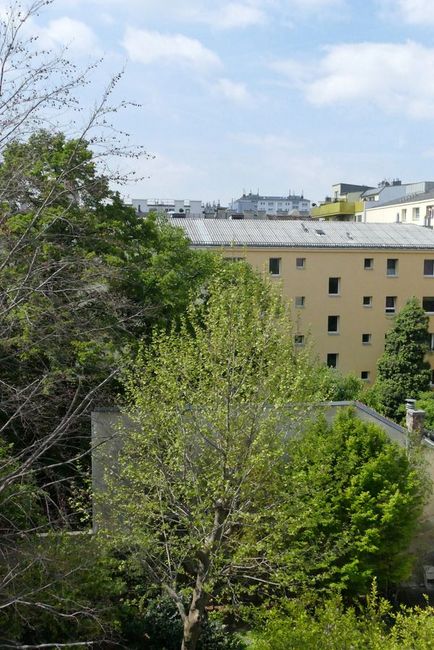 2018
Sold with building permits
Why Hetti's Heaven? Because the two rooftop apartments are heavenly! The historic section is delightful as well — and even more so after a thorough renovation is completed.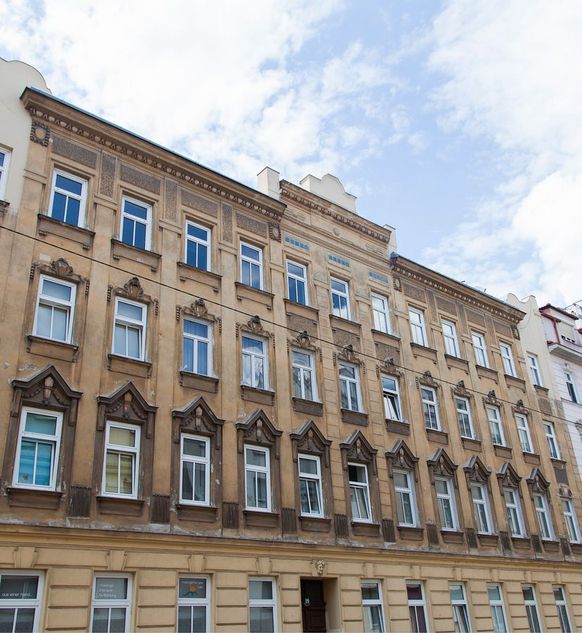 Our plans in detail:
Just a whisper away from the Ottakring light rail and subway station, this apartment building rises from a quiet one-way street in the 16th district. With a beautifully structured façade, the historic building is certainly eye-catching, and a thorough remodel and roof addition will make it stand out even more.
The prominent cornices will be completely preserved, behind which the new roof of the two apartments — sized 66 and 85 m² — has been designed to be private and unobtrusive. With an almost continuous ceiling height of 3.9 meters, life here will be lofty indeed. Open-plan kitchens with direct access to courtyard terraces will be built along the 4.3-meter-wide dormers, inviting even more light and openness. Roof windows also give the bathrooms and bedrooms a direct view of the sky. Interior stairways lead to sheltered rooftop terraces, where an unobstructed view of Wilhelminenberg Castle is just one highlight of the grand view of Vienna.
The merging of units made it possible to integrate several hallways and common areas, resulting in an increase of total usable floor area from 520 to 600 m². The new layouts of the ten apartments are much better suited to modern lifestyles, as is the renewal of the outdated electrical system. Wherever possible, private outdoor spaces towards the green courtyard will be created, adding value to life in the renovated historic building section. In addition to renovating the façade and the common areas, an elevator will be added, and stroller, bicycle, and garbage rooms will be included in the cellar and ground floor. Hetti's Heaven promises to be a successful fusion of old and new, providing contemporary living comforts on all levels.
Show more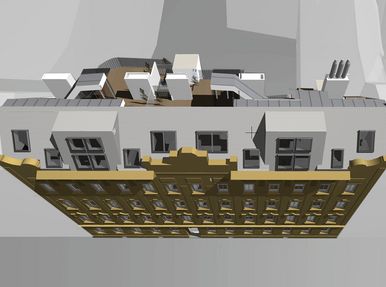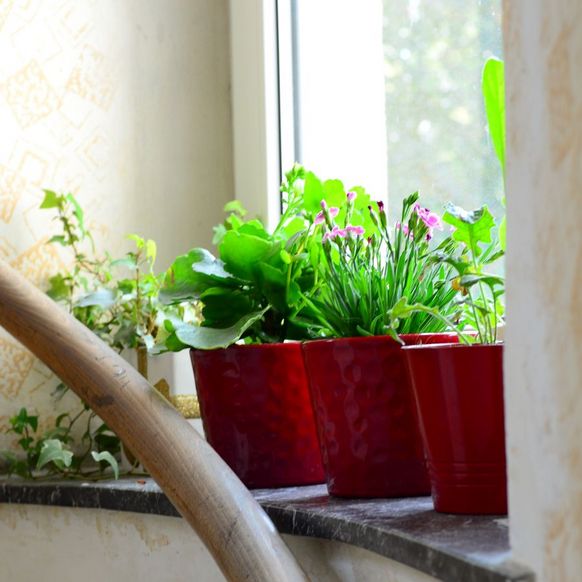 facts & figures
Addition:
2 units sized 66 and 85 m² with excellent room layout, large open kitchens along the 4.3 meters of dormers, 1 or 2 bedrooms, separate bathroom/WC, storeroom and ample storage space, generous glazing, nearly continuous ceiling heights of 3.9 meters, private outdoor spaces on the same floor as the apartment plus interior stairs to the rooftop terrace, radiant heating, HWB (SK): 52 KWh/m²a, fGEE 0.79
Historic section:
Conversion of the previously substandard apartments to Category A; ten apartments sized 39–84 m²; addition of private outdoor spaces; renovation of riser mains, electrical system, façade, and common areas; addition of stroller, bicycle, and garbage rooms; addition of an elevator
Area:
Four-story historic section: 600 m² + 43 m² outdoor space
One-story addition: 151 m² + 64 m² outdoor space
Heating:
Gas heating units in all apartments
Show more