This prominent square on outer Mariahilfer Straße is the ideal spot for distinguished architecture. And now, the Vienna Urban Oasis, with its high aesthetic standards and elegant quality of life, provides exactly that. And in the courtyard, a green oasis awaits…
High quality of life and an excellent neighborhood
The Vienna Urban Oasis is located halfway between Schönbrunn and Westbahnhof. Here, residents have the best of connections to the city center and a lively community feel right at their front door. Fifty modern apartments are being built in the new residential and commercial building, which is prestigious, comfortable, and contemporary all at the same time.
The ground floor will consist of a continuous business zone, bringing the local supply chain—so important for quality of life—right to your own doorstep. Floor-to-ceiling windows create a sense of lightness and ample daylight in the shopping area, and a broad elevated sidewalk lines the front of the shops, establishing a comfortable distance to the street. A canopy visually separates the residential stories from the business area.
This canopy is also the basis for the façade greening in planters, forming a three-dimensional offset grid of window openings, façade panels, loggias, and plants growing on the façade. Projections and recesses allow private open spaces towards the street as well, which can be closed off with sliding windows.
The first floor of the attic addition is discreetly set back, with a terrace that surrounds it on all sides and creates a shadow gap; above that, the second attic floor provides elegant closure. The rounded corners of the striking building step down gradually to the two side streets.

The perfect home for people who love natural light and being surrounded by green

All 50 apartments have spacious private outdoor spaces that face in all directions, and the rooftop terraces provide an impressive panoramic view of the city. The interiors are likewise open and bright, with rooms that flow into one another. And with sizes ranging from 45–135 m², the apartments can appeal to singles, couples, and larger families alike. Surrounded by one or more bedrooms, the heart of each home is its spacious kitchen. Bathrooms are naturally lit, to the greatest degree possible, and the bathroom and WC are always separate. Storage rooms and, in some flats, closets provide the essential storage space you need. Floor plans designed for comfortable living, first-rate building materials, and modern energy systems create a high quality of life for every resident.

Relaxation for your life...

On the 1st upper floor—on top of the shopping area's completely greened roof—is an inner courtyard with private gardens, generous common areas, and a children's playground. The intensive greening, including bushes and tall shade trees, creates its own cool microclimate even in the heat of summer. This sheltered outdoor space is an inviting spot to relax, sit on a bench, listen to the birds, and enjoy the evening sun or a neighborly chat.
Show more
facts & figures
Vienna Urban Oasis:
Modern new building, 50 apartments, including 6 maisonettes, each with 45–135 m² of living space and private outdoor areas ranging from 6–80 m² (balconies, decks, rooftop terraces, loggias, or private gardens), greenspace concept with a cooling microclimate, barrier-free access to all units, youth room, playground, shared-use inner courtyard, 2 elevators/staircases, waste room on the ground floor, underground car park with 46 parking spaces (entrance/exit via Österleingasse), bicycle storage rooms with 136 parking spaces, stroller storage room, utilities room, storage rooms, additional rentable storage areas in the basement, shop spaces on the ground floor
Highlights:
Greening of the courtyard, roofs, and façade creates an ideal microclimate that cools during hot summers.
The light and airy living spaces with private outdoor areas are designed for a high quality of life and make ideal homes for singles, couples, and families.
A modern energy supply system ensures the building's optimum energy use.
The ground-floor shopping area brings the nearest local stores almost to your doorstep.
The inviting shared areas and playground in the inner courtyard are designed for enjoyment and promote neighborly exchange.
Life in the Urban Oasis:
2- to 5-room apartments with well-designed interiors, generous glazing, effective interweaving of interior and exterior spaces, private outdoor areas in all units, first-rate building and finishing materials, utmost attention to detail, central open kitchens, high-quality hardwood floors in the living areas, porcelain stoneware and brand-name fixtures in the bathrooms, natural light in most bathrooms, floor-level showers with rain-shower fittings, separate bath/WC, storage rooms, washer and dryer hookups, high-security doors, ceiling height from 2.5 to 2.9 meters and 2.9 meters in the attic addition, rooftop terraces with electrical and water hookups
Site Overview:
1,630.69 m² total site area
3,714.46 m² total use area
1,107.91 m² private open spaces (balconies, terraces, loggias, and gardens)
375.82 m² shared-use areas (youth room with WC and terrace, small playground, shared inner courtyard)
2,317.73 m² commercial space
Heating and Cooling:
Energy-efficient central heating system, under-floor heating with individual room controls, cooling through concrete core activation on all standard floors, additional cooling in the attic addition provided by decentralized split-system air conditioning units
20.1 kWh/m²a (heat energy ref., SK), 0.84 fGEE (apartments)
32.8 kWh/m²a (heat energy ref., SK), 0.69 fGEE (commercial space)
Show more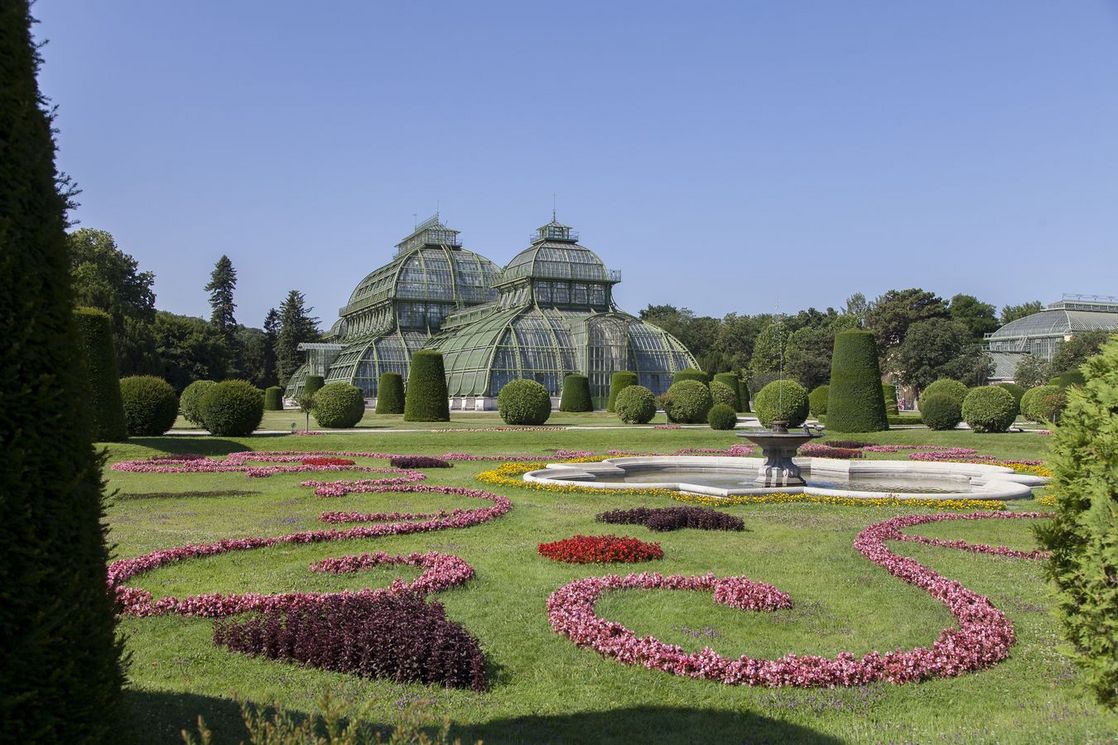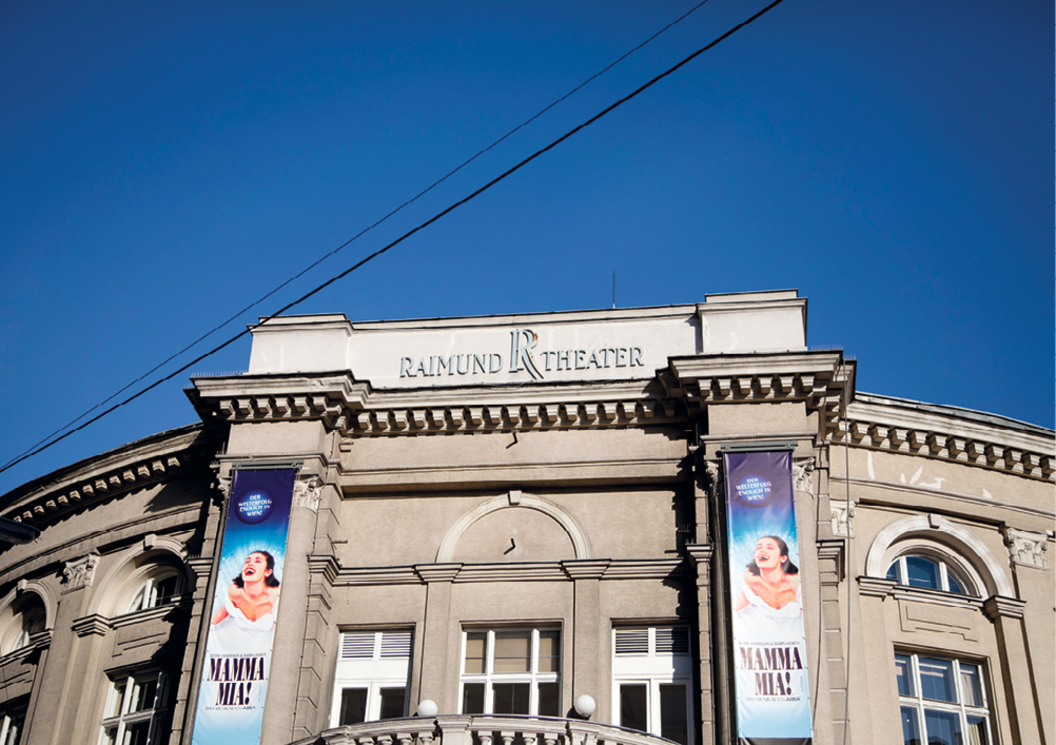 neighborhood
Urban & Central
Within walking distance of Westbahnhof Station, inner Mariahilfer Straße shopping district, and the Raimund Theater, Vienna Urban Oasis is seamlessly connected to the city center. At the same time, it's not far to the Schönbrunn Castle grounds to play sports or go for a walk. And right at the doorstep is the up-and-coming Reindorfgasse neighborhood with all its small cafés and charming galleries. Transportation access is particularly excellent. There are two subway lines (U3 & U6) within a short walk, while multiple tramway and bus lines (10, 10a, 12a, 52, 57a, 60) make any distance short. And by car it's only a brief drive to the West exit to the Autobahn — unless, of course, you want to take a train from the nearby station. Several different supermarkets and doctor's offices are accessible within just a few minutes' walk, as are numerous schools and kindergartens (Henriettenplatz Secondary School, Friesgasse Private School, Sir Karl Popper School, Diefenbach Secondary School, Heidi Private Kindergarten and Afterschool Care, Dadlergasse Kindergarten and Nursery).
The Neighborhood & Favorite Places
-> The vast Schönbrunn Castle grounds: cultural enjoyment, Christmas and Easter markets, a leisurely stroll or relaxed jog through lovely gardens, coffee and cake in the Gloriette or Sunday brunch at Landtmann's Jausenstation, and possibly the most beautiful zoo in the world…
-> The Westbahnhof Railway Station: a great transportation hub that seamlessly connects you to the city center or the outskirts — and also has a shopping center that's open till 9 pm and even later. Pretty handy!
-> The multi-cultural feeling: livens up the area!
-> The annual Reindorfgasse festival: where you can enjoy great concerts along with many other exciting activities.
-> Quell Restaurant, in the Reindorfgasse: delicious home cooking in a rustic dining room. This is where Ostbahn-Kurti used to record his albums…
-> The Eduard on Sparkassenplatz: simply delightful!
-> M77 on Marchstraße: exquisite cuisine and a great atmosphere!
-> Augustin, just a few doors down: a sweet patio garden, vintage decor, fine clientele. And several Austrian music greats can be seen here on a regular basis…
-> Brick 5: vegetarian brunch, yoga, live music, all sorts of contemporary culture events and flea markets in a sensational building. The inner courtyard is also quite enjoyable. Stop by sometime…
-> The Hollerei in the Hollergasse: seasonal vegetarian cuisine in a cozy parlor with wood paneling. They also offer cooking classes!
-> Velobis at the corner of Johnstraße and Linzer Straße: a bicycle bistro in the former Gloriette Cinema that serves Austrian-African cuisine and sells "growing" children's bikes — you buy a bicycle once and can adapt it over and over until your tyke has outgrown it. Great concept!
-> The world's first downtown Ikea: its new branch, in green architecture, is within walking distance. Sitting in traffic on the way to the SCS shopping area is a thing of the past!
-> The Technical Museum: it's always a fantastic experience for young and old alike!
To be continued… with your very own favorite places
Show more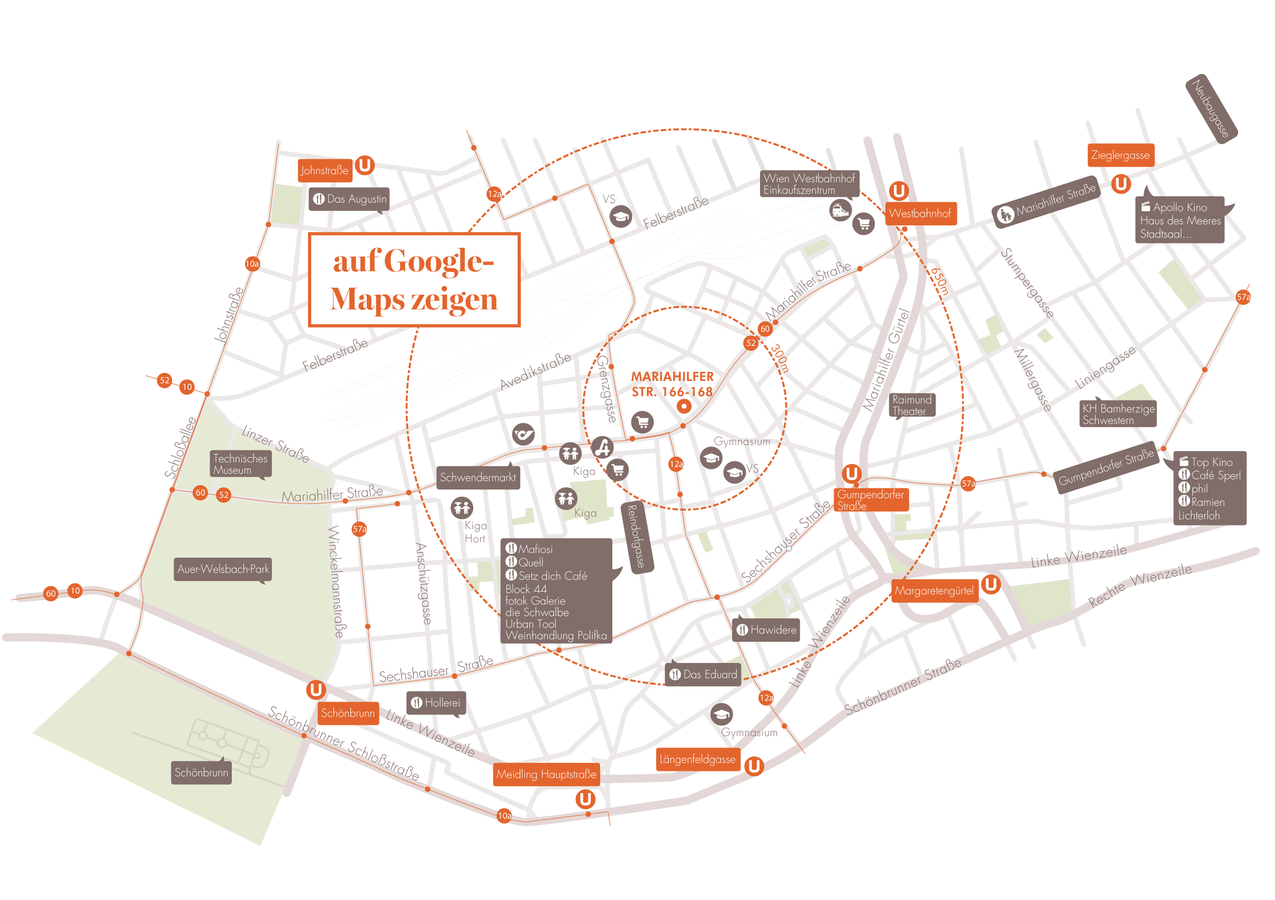 Your request
Thank you for your interest in our project "Vienna Urban Oasis".
Please provide your information to contact us: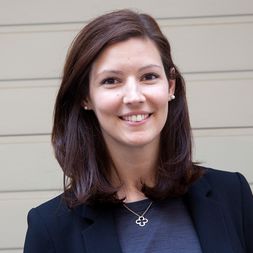 Kerstin Schönsgibl
AVORIS