1
available properties
---
from 140.3 to 140.3 m²

Show plans
140 square meters of dream living on a single level. Expansive. Three bedrooms. A large terrace off the open living room. Loads of glass. A clear view from the bathtub to the outdoors. Two more sundecks up on the roof. "If I'm not here, then I'm up on the sundeck", sang Peter Licht. Where else would you go to soak in a view of the surrounding scenery?
up on the
sundeck...
Right at the point where two quiet one-way streets meet, in the heart of the Hernals district, is a well cared-for Foundation Era building on the corner, with a delicate and endearing façade. A handsome wooden door leads into the entrance area adorned with timeless ornamentation, an elevator ushers one up to the attic story, shared by only two apartments. The sheer privacy would make even Rocky dance.
The stairwell goes to your very own terrace. It is clasped by the apartment on three sides, a place shielded from view, a heart piece that draws light inside and creates the perfect addition to the interior space. Protected by a glass roof, the front door leads into a bright front room, from where one accesses the remaining generous spaces of the apartment.
A 55 m2 living area invites one to cook, eat, relax, play, and celebrate together. Opening the two sliding doors to the terrace joins this space with the outdoors. And while the people inside are drawn out to enjoy and relax, the breeze wafts in with the smell of lavender and rosemary from the terrace. Openly joined with the living room, the kitchen is nonetheless kept within its own space, making it possible to "let things lie where they fall" for a time. Although cozy, the kitchen is big enough to enjoy a glass of wine at the cooking island and to have a good conversation while watching the food cook.
Another true highlight is the larger of the two bathrooms. Equipped with a shower, bathtub, and double washbasins, this bathroom also has floor-to-ceiling glazing and direct access to the terrace. Time to hop in the tub and watch the tomatoes turn color as they ripen. Or the bamboo as it sways softly in the breeze... and then let the same gentle breeze dry you off. Outside on the terrace at night. Relaxing is so easy here.
And later, go to bed. Three bedrooms, one with its own adjacent bathroom, are available to you. Their proportions leave room for wardrobes, a toy corner, and/or a desk in addition to a bed. Room enough for a small child to grow into a big one... and still meet all their changing needs. No matter what age — one last gaze at the starry sky through the rooftop windows before drifting off to sleep. Sweet dreams and good night!
A hot summer day, New Year's Eve, or just want a view? Then pop up to the roof! Two sun decks with a magnificent view are waiting for you there.
The interior is, naturally, decorated in high-quality fine stone, designer bathroom fittings, and parquet flooring in the living areas. Heating and hot water comes from a modern natural gas heater housed in its own service room. There are hook-ups for a washer and dryer in the storage room. And of course air conditioning has been installed. Generous ceiling heights emphasize the airy character of the dwelling.
When lightness arrives... the boxer becomes a dancer — and dream becomes reality... We here at AVORIS think this apartment is pretty perfect. A good place. An ideal homebase. Everything you need for a charmed and happy life — that's what you get!
Show more
facts & figures
Rocky is dancing!
140.3 m² living space on a single level + 76 m² open air space: central front room, living area with connected kitchen and terrace, master bedroom with bathroom/toilet, 2 additional bedrooms, a second bathroom/toilet, storage room with washer and dryer hookups, service room for heating and hot water, 2 sun decks on the roof
Special features:
A perfectly planned layout with exciting architecture and high ceilings, high-quality installations, lots of light, private terrace shielded from view, excellent view from the sun decks, radiant floor heating, air conditioning, 26 m2 basement storage unit
Historic building section:
Well-kept Foundation Era building with elevator to the attic floor
Garage:
2 garage spaces can be leased in the building next door
Current status:
Ready to move-in
Our financial partners:
Facilities management:
Winter & Regelsberger GmbH
Planning:
Structural engineering:
ZT-Büro Walter Danmayr
Building physics:
DI Christoph Breitenecker
Show more
| No | Size | Open area | Areas | Price | | Equipment: | Download: | Description: | |
| --- | --- | --- | --- | --- | --- | --- | --- | --- | --- |
| Top 40: Rooftop | 140.3 m2 | 76.00 m2 | Terrace, Elevator, Loft conversion | On request | Inquire now | Terrace, Elevator, Loft conversion | Download pdf | Ready for occupancy early spring 2020 | |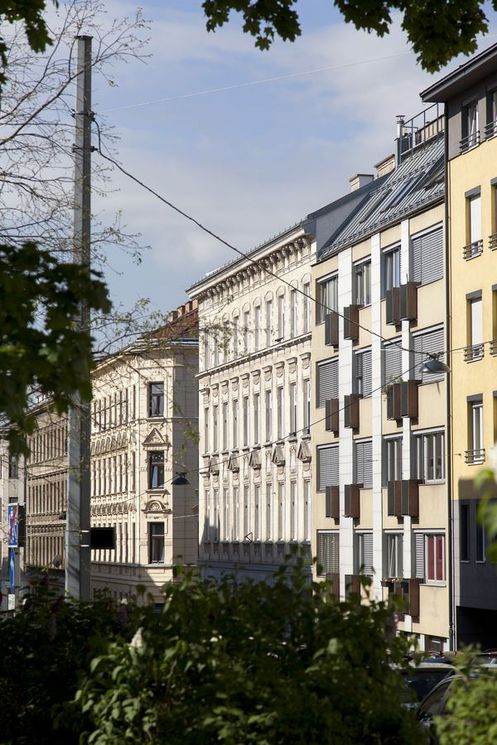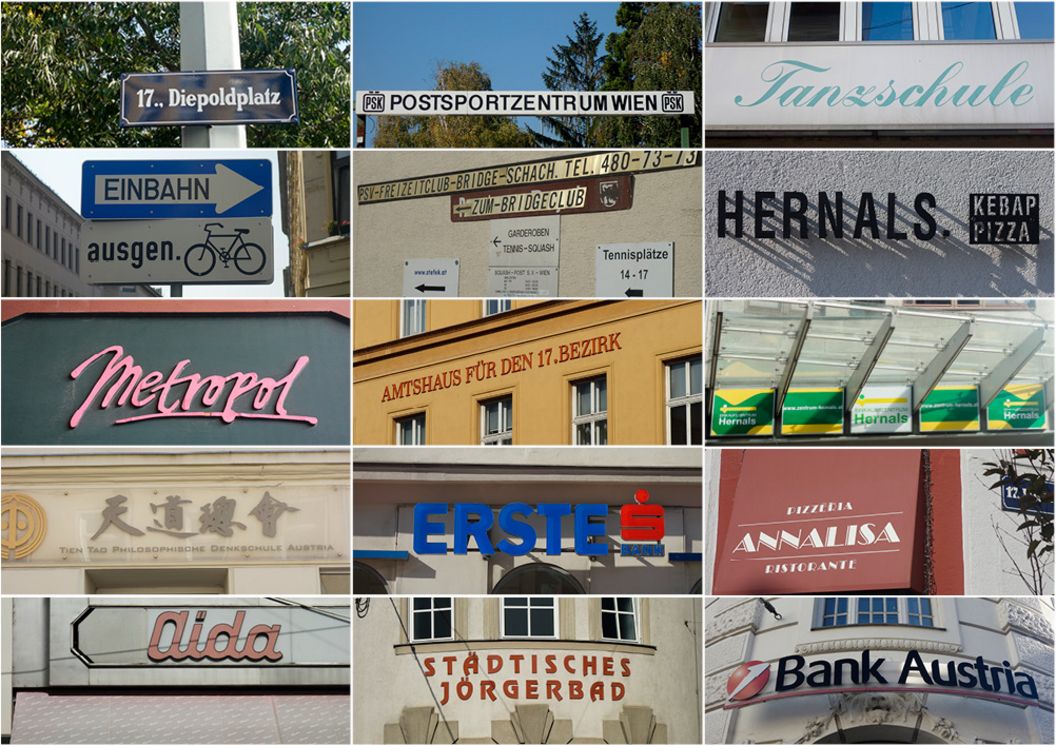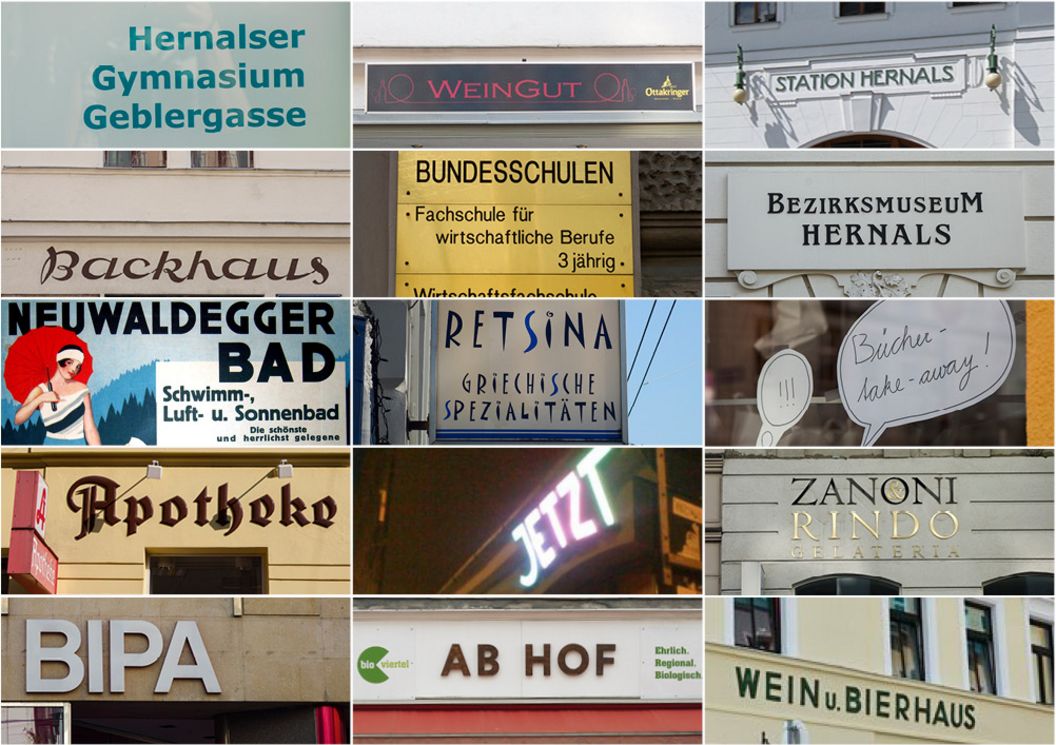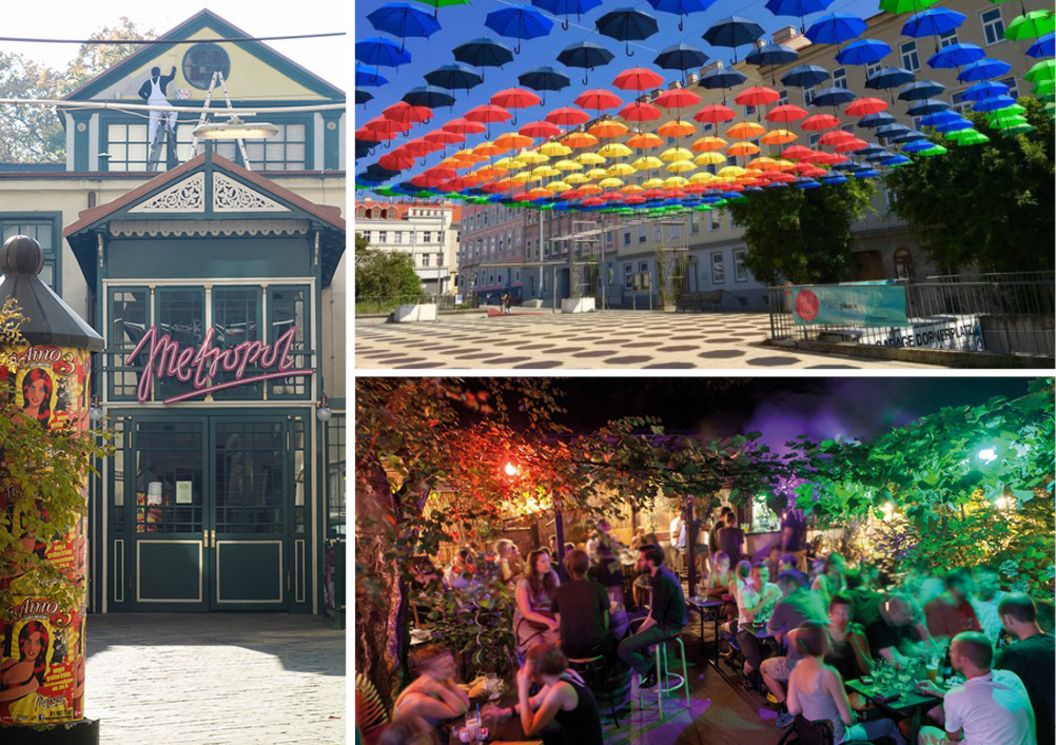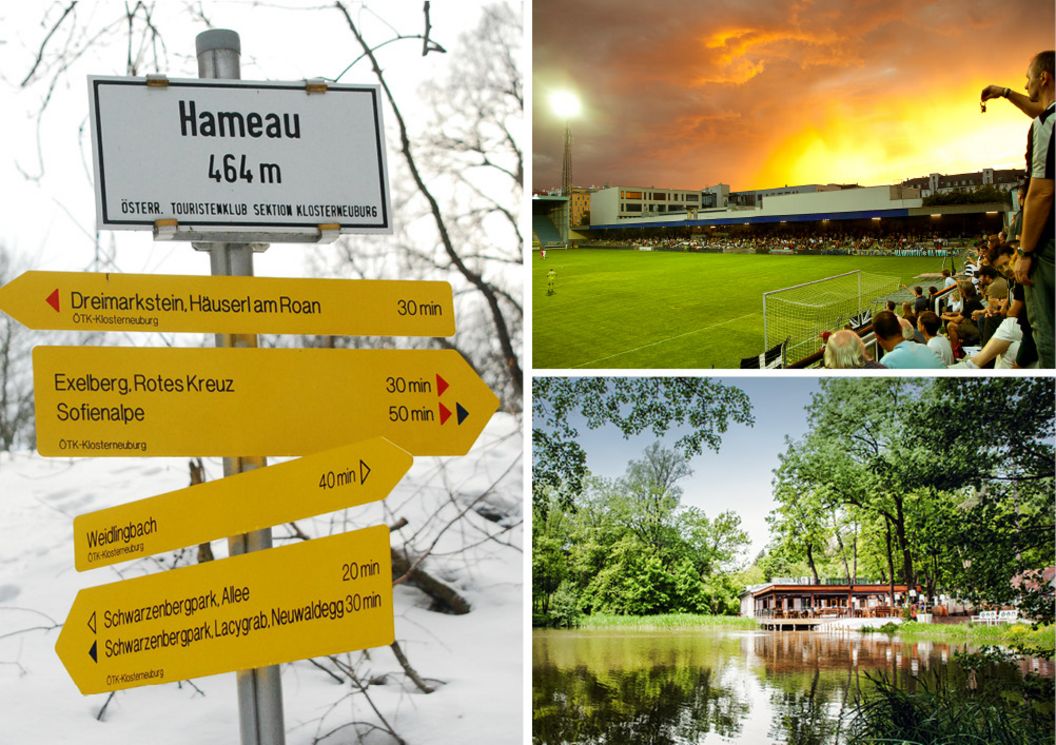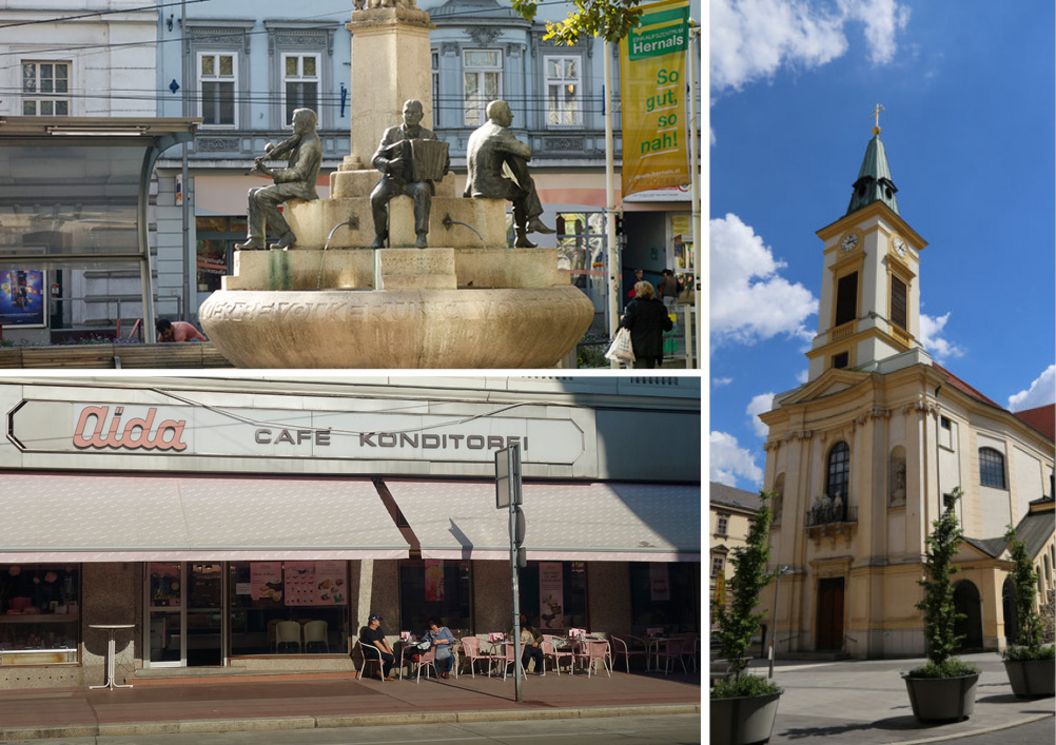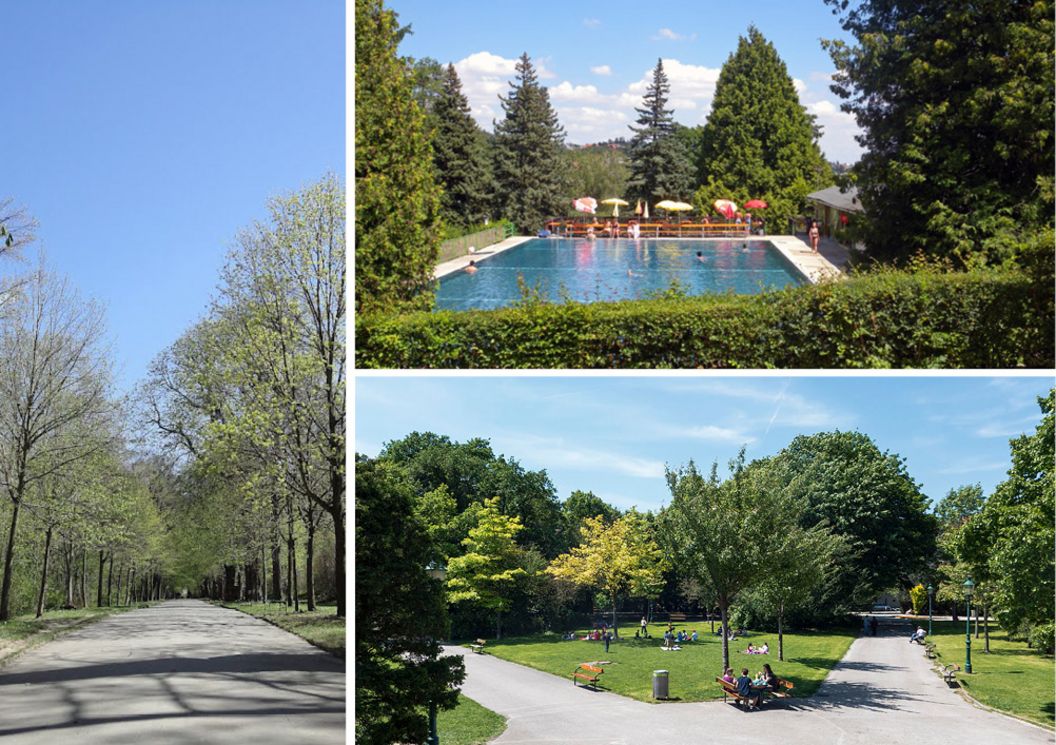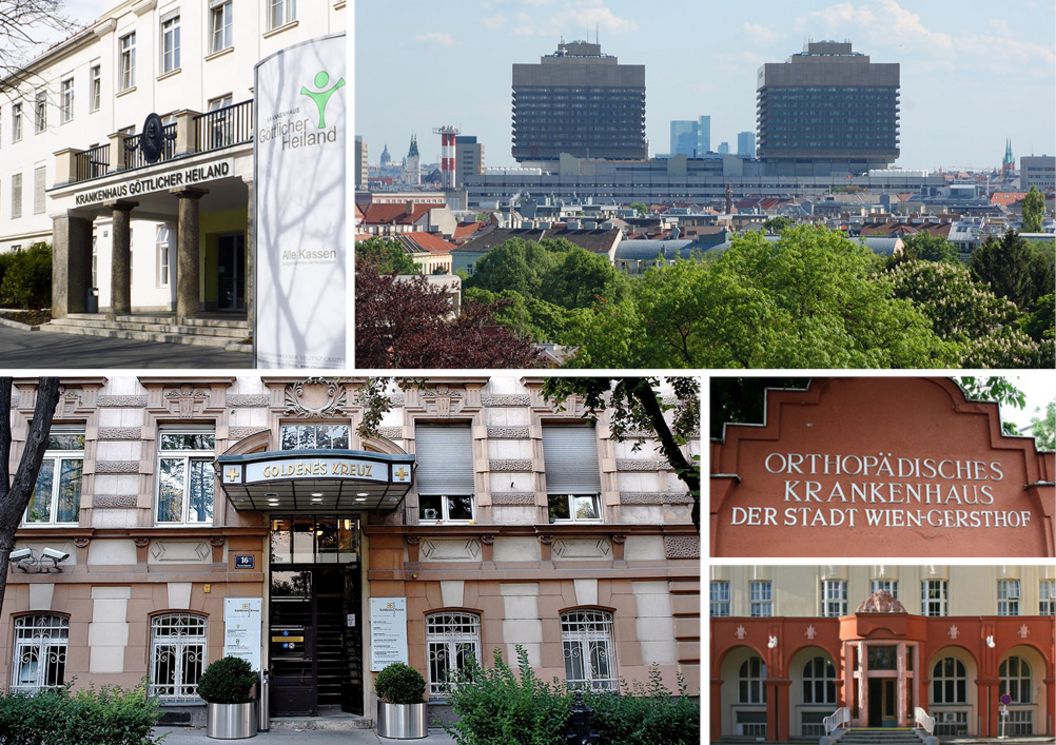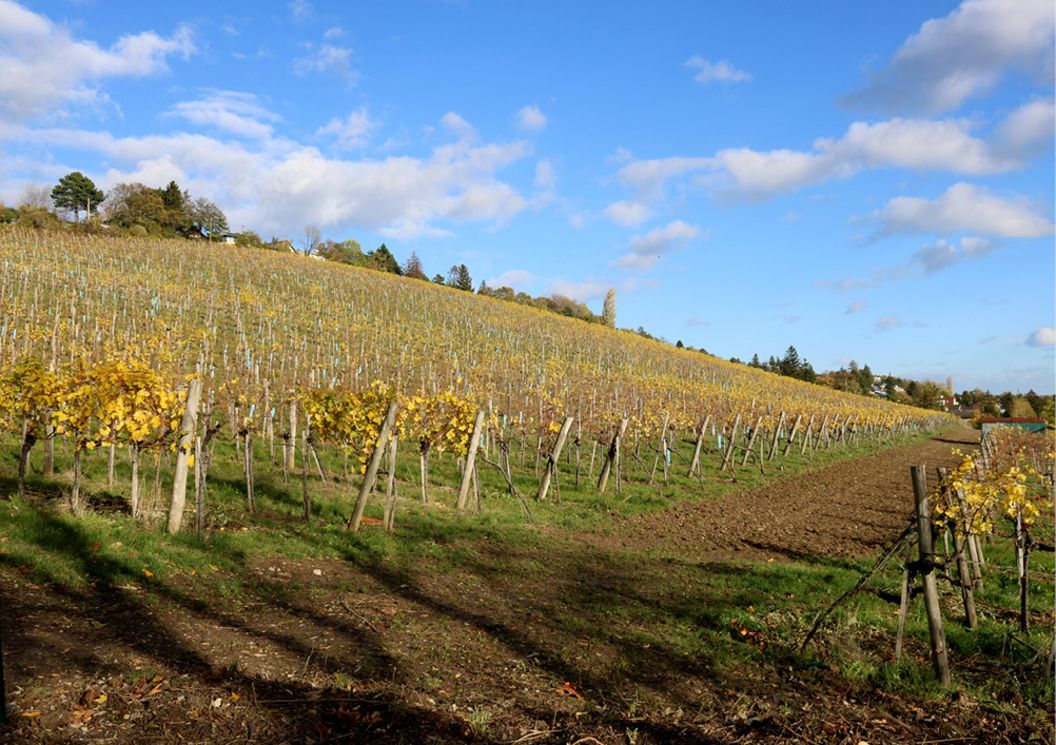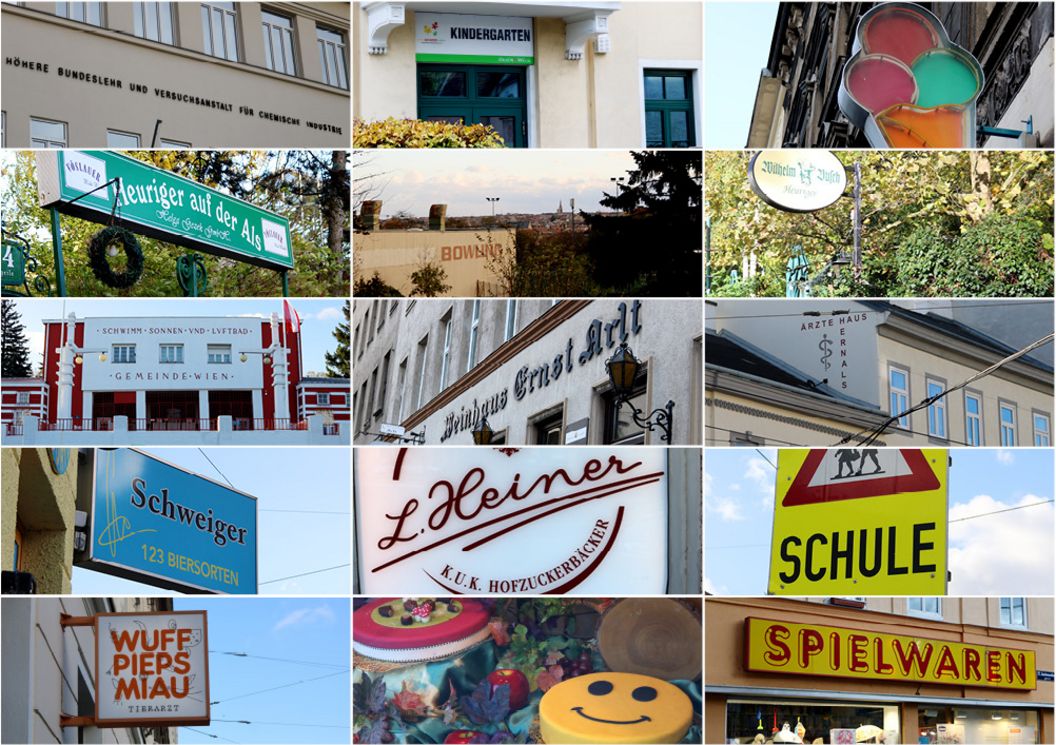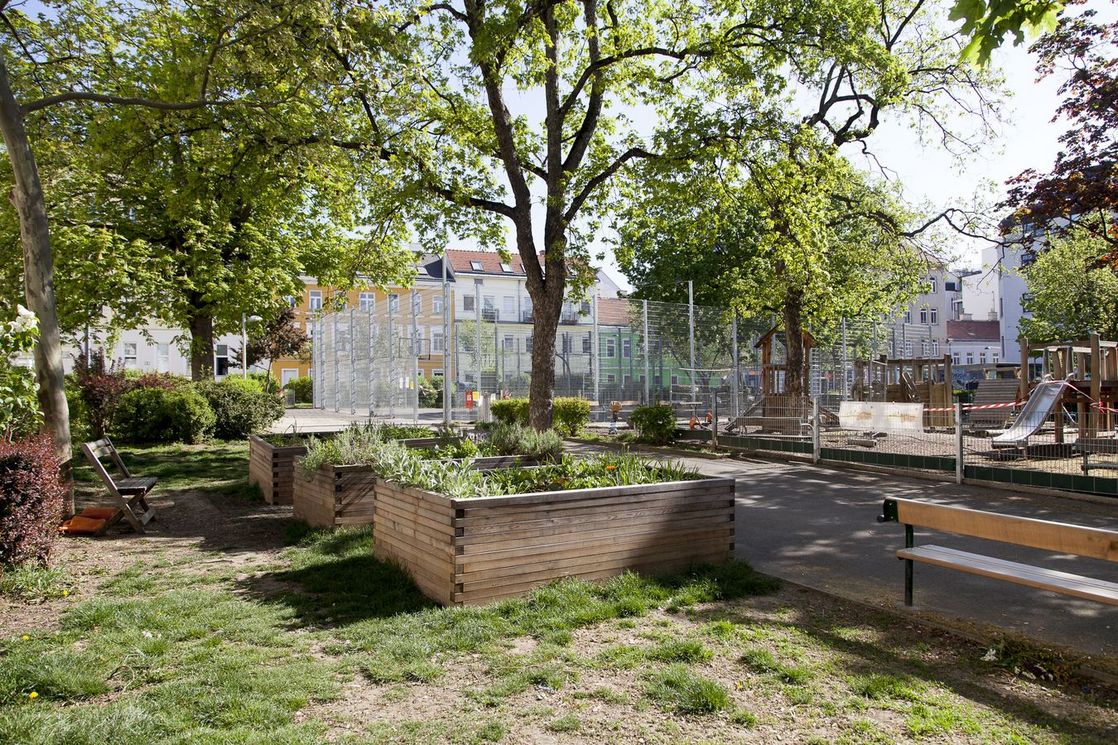 neighborhood
Neighborhood
Rocky is Dancing is equally situated in the lively city and nearby greenery. The expression "only one-way streets here" is in this case no metaphor, but quite literal. The palpable traffic calming of the quiet streets is pleasant. And then enough of one-way streets. Rocky is Dancing is a place that opens up in all directions once you leave the sanctuary of your own four walls, providing a great many opportunities.
The immediate vicinity
At the Hernals Shopping Center on Elterleinplatz — and all around the square — you will find everything for your daily needs: Billa, Bipa, Libro, post office, Tschibo, tobacconist, optician, a farm-to-market store with organic produce, and several banks, bakeries, and pharmacies. Or do your big weekly shopping just a bit farther on at the big Merkur supermarket on Geblergasser, the Hofer at Bergsteiggasse, or the Interspar on Syringgasse.
Sumptuous delights
Enjoy delicious fish at Bodulo, pastries at Heiner, ice cream at Arnoldo, and vegetarian delicacies at Bionista. If you go a littler further towards Neuwaldegg, you will discover South Tyrolean cuisine at Alto and up-market traditional Austrian fare at Pichlmaiers zum Herkner. The best breakfast can be found in the delightful atmosphere of the Manameierei, or revel in some French sweets at the Petit Déj patisserie. End a good day in the pleasant dusky atmosphere of Klee am Hanslteich, right on the water. And then there are the countless wine taverns and their delicious traditional buffets...

But what to do when it rains? "Today it's raining in Vienna... but I don't care, because I have you... everything's wet so we go to Aida... that's where we eat cake... such a beautiful scene..." That's Ernst Molden's Austrian folk song Regn en Wien (Rain in Vienna) and there is, naturally, an Aida right on Elterleinplatz. Like all of its now cult locations, this franchise seems like it has stepped straight out of a different era. Who doesn't love pink Punschkrapferl and nut elbows?
Going out in the "suburbs"
Gunkl, Düringer, Supancic — Vienna's backdrop is filled with cabaret, and the Metropol has concerts as well. The Dubliners, for example, play an unforgettable annual concert each year in September. In "7 Drunken Nights", these legendary warhorses play heartwarming Irish folk music about the sea, drinking, forgetting, and love.

Ready for some summer cinema? Head to Dornerplatz, which is the site of a great variety of different events. Or visit the market on the square in front of the Kalvarienberg Church at Easter and in the Advent season.
Want to watch the Champion's League together at the pub? Then hop on over to the Jetzt! We recommend a cold beer and the grilled cheese special. And if the weather is pleasant sit outside in the courtyard.

"Excuse me, I know you from somewhere... aren't you the sports club I loved as a child?" The stadium of the old traditional sports club is right on Alszeile. Now at home in the regional league, soccer is still celebrated here with vigor. Thousands of fans, a peaceful atmosphere, women and children included. The Derby (against Vienna) is dubbed the "Derby of Love", and no matter how the game plays out — the celebration afterwards is together. Home games are almost always on Friday around 7:30 pm and are best viewed from the cemetery tribune!
When you need to recharge your nature battery
"The wind blows over on Hameau, the smell of hay drifts over from Hay Mountain, and a little rascal misses the goal by a hair on the Marswiese meadow", sings Ernst Molden in his ode to Hameau, a song about the "important moments in life". This is exactly the play to experience such moments... at nearby Weinberg, at a wine tavern, at Neuwaldegg Castle, and at Pötzleinsdorf Castle Park. Relax a while at the Marswiese meadow, and then scoot down the Schwarzenbergallee and up to the Hameau hill — at 464 meters one of the highest points of Hernals. Take walks through the woods and across the fields, harvest wild blackberries, fly a kite high in the air... it all makes the nearby city seem so far away. The green of nature is so good for your eyes and for your heart.
Today is market day
Not exactly around the corner, but still in the neighboring districts, you will find the Brunnen Market to the south and the Kutschker Market to the north. One is a pure multi-cultural experience with an active bar and restaurant scene at the adjacent Yppenplatz, the other is a calm, quiet, and with local products: each market has its own specific charm. It's a pleasure to drift through on a Saturday morning, experiencing the smells and colors, gathering inspiration, stopping in at a café for cup of coffee, maybe reading a newspaper...
For sports lovers
Out the front door — and into the Post Sports Club! They offer almost every thing there is: 19 club sections (marksmanship, judo, handball, bridge, hockey, and many more), 44 open air tennis courts, 2 indoor tennis courts, 3 multipurpose gyms, 3 Astroturf fields, 3 beach volleyball courts, a tennis club, tennis school, mini-golf course, a 32-lane bowling hall, 400-m track, 2 squash courts, a sauna facility, small outdoor pool, 2 restaurants, and 2 cafeterias.
If you like swimming, head to the Jörger, Kongress, or Neuwaldegger swimming pools. The last is probably the most expensive, but definitely the nicest of Vienna's public swimming pools!
In the surrounding Vienna Woods, a myriad of running and biking paths wait to be discovered.
Childcare and schools
There are about 10 daycares (private, public, and religious) within immediate walking distance: Kindermanngasse, Rötzergasse, Wichtelgasse, and Schulgasse Primary Schools, Kalvarienberg Federal School, Geblergasse Hernals Secondary School, Parhamer Secondary School, Higher Technical Institute for Industrial Chemistry, and the community education center.
Medically cared for
The Vienna General Hospital, the Goldenes Kreuz Private Clinic, the Vienna Evangelical Hospital, and the Göttlicher Heiland Hospital are not within walking distance, but still in the immediate vicinity. There are also numerous private practices scattered throughout the neighborhood to ensure your medical needs are met.
Good connections
Tramway lines 9, 42, & 43 / Bus Nos. 10a & 42a / Urban Railway S45 Hernals / Subway U6 Alser Straße & U5 Elterleinplatz (coming soon) / or by car: take the Gürtel, Höhenstraße, Wattgasse (all important traffic connectors)
Show more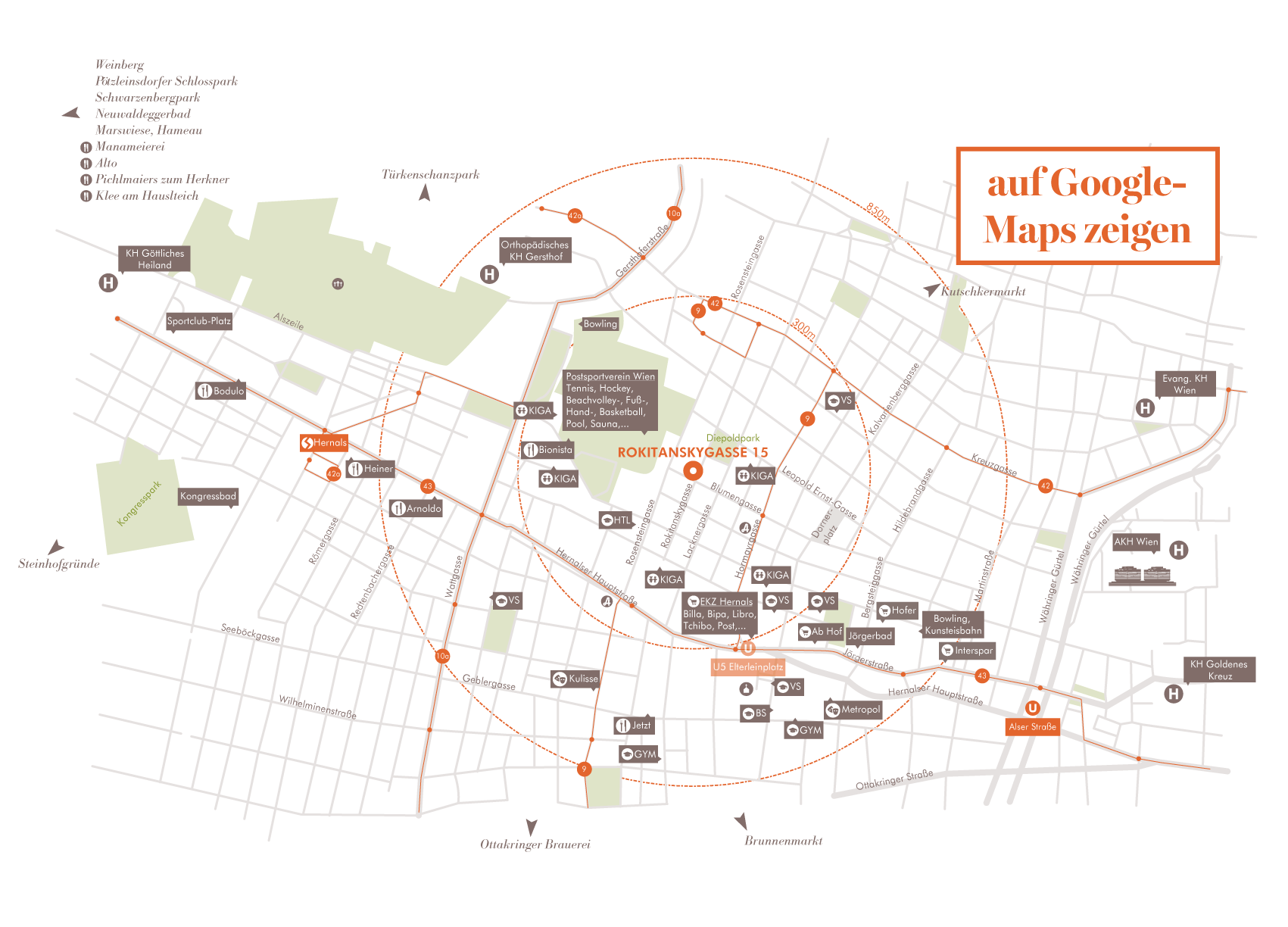 Your request
Thank you for your interest in our project "Rocky is dancing!".
Please provide your information to contact us:
Mag. Karin Klink
Vertriebsleitung AVORIS
T: +43 664 224 61 63
klink@avoris.at