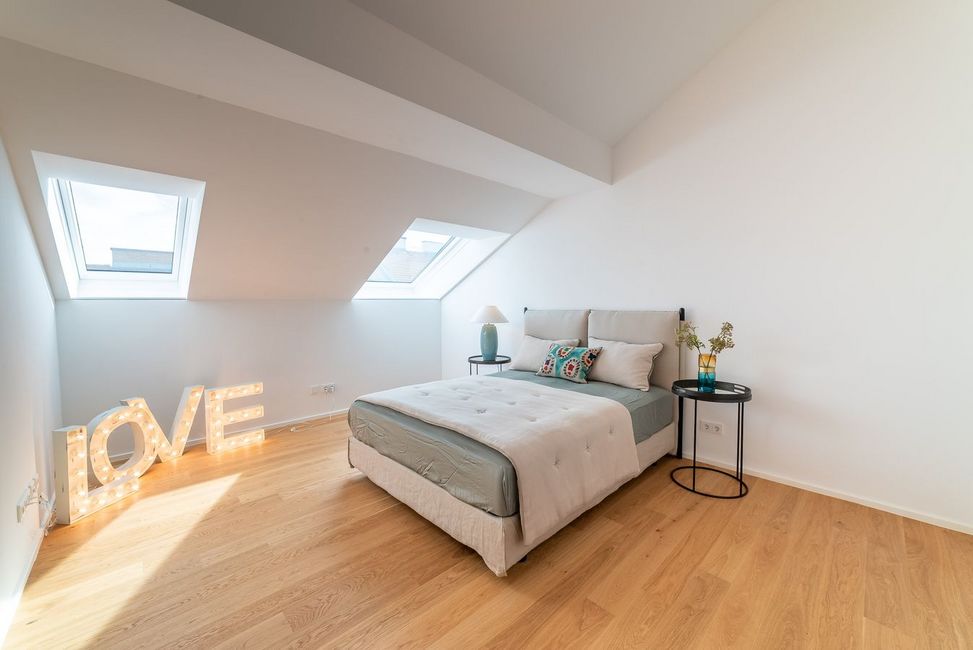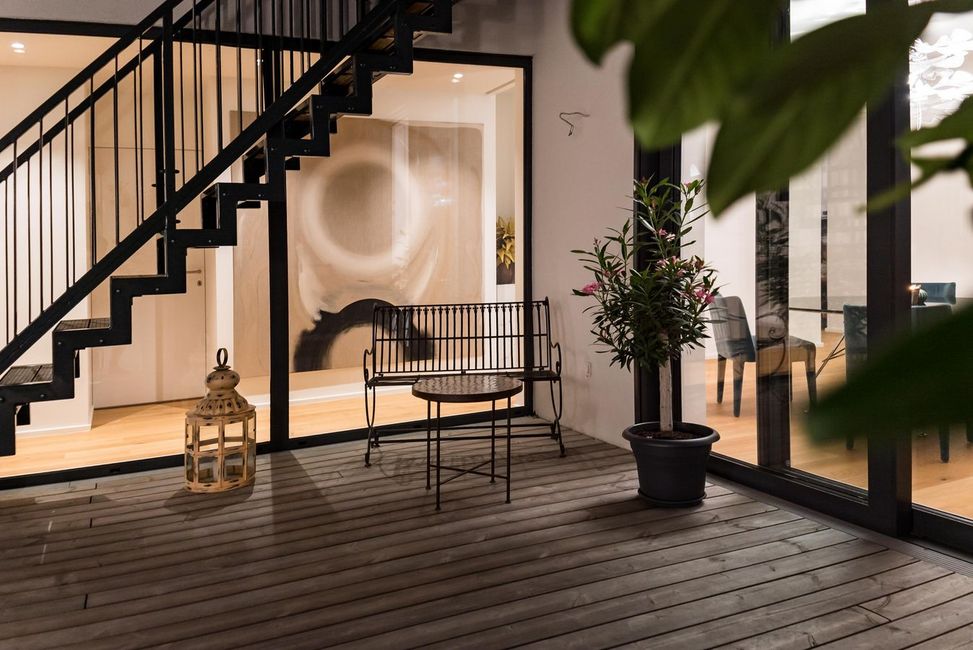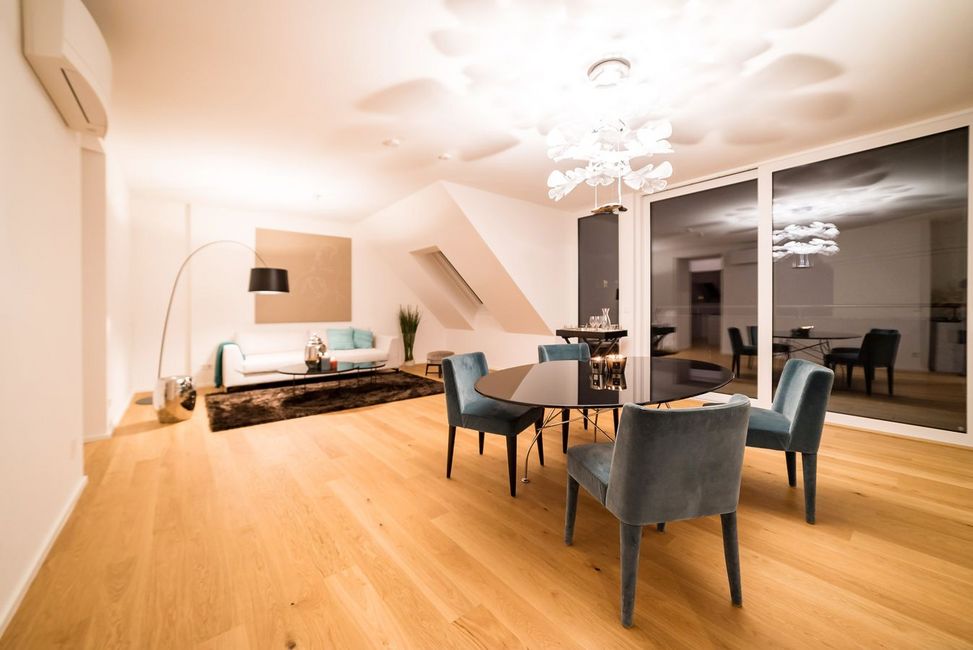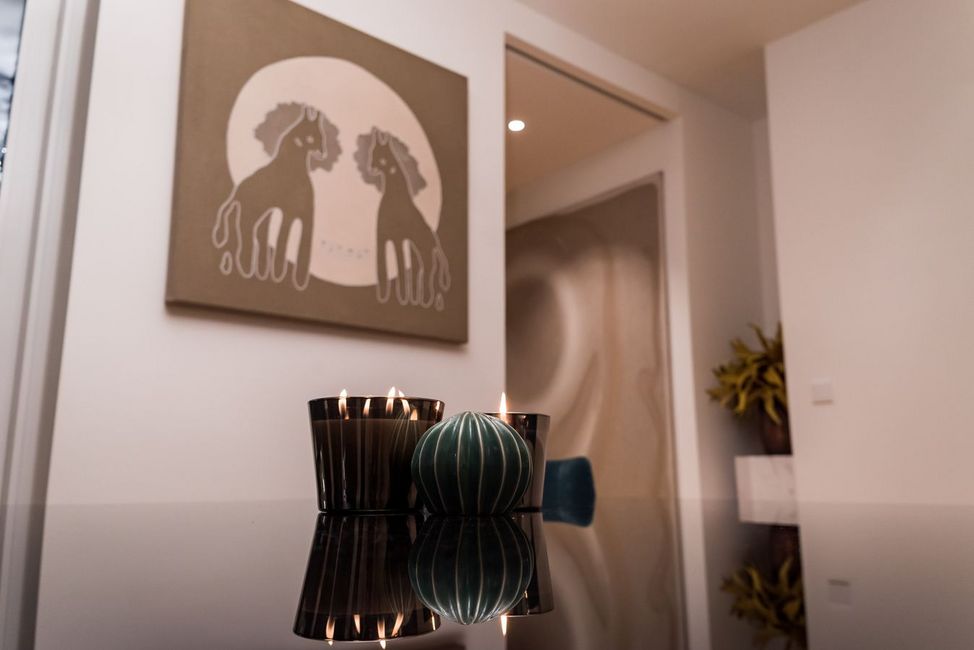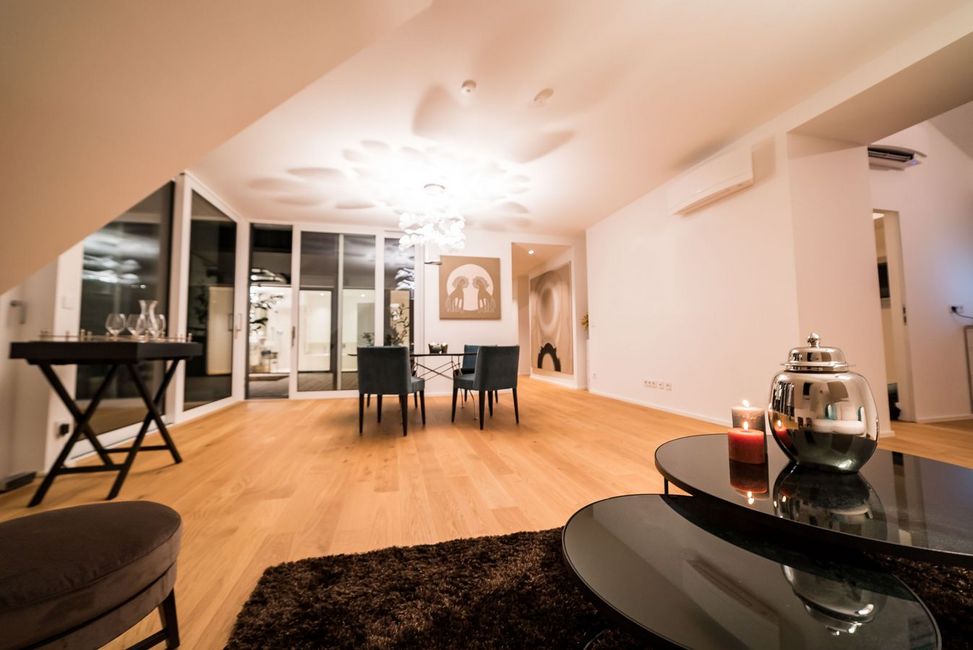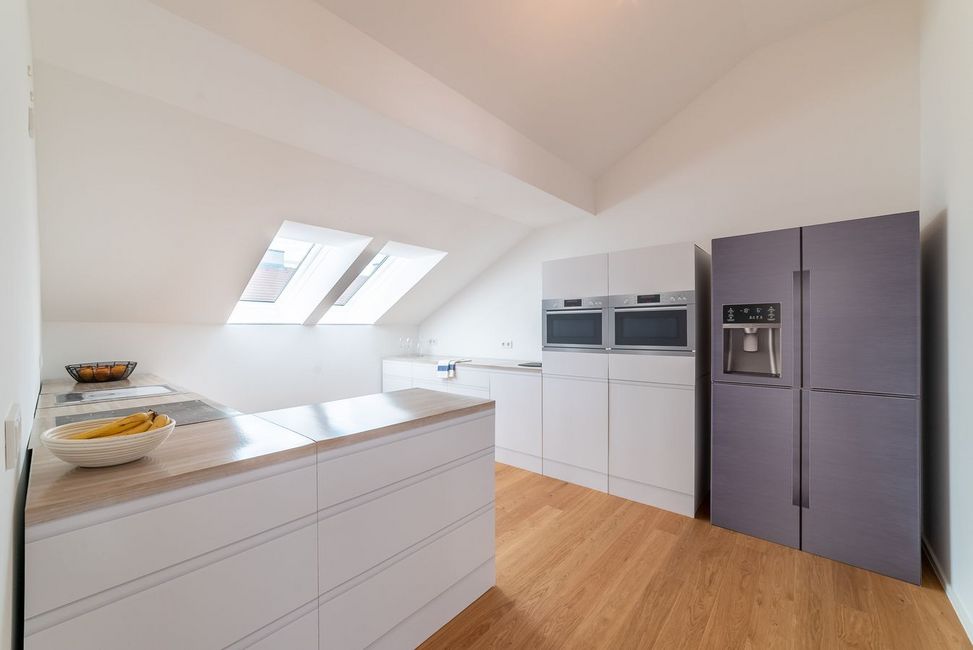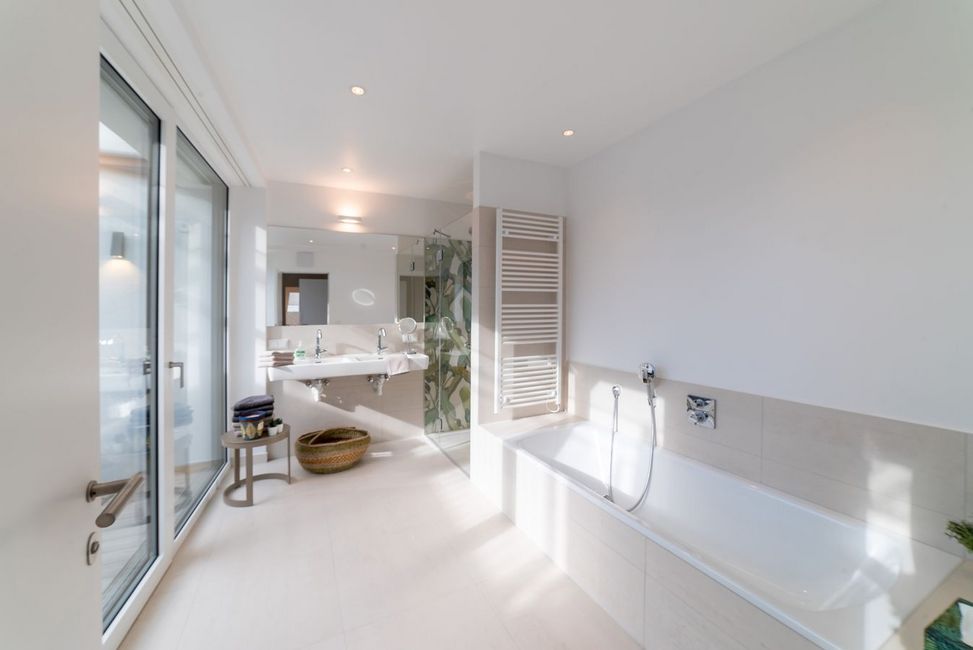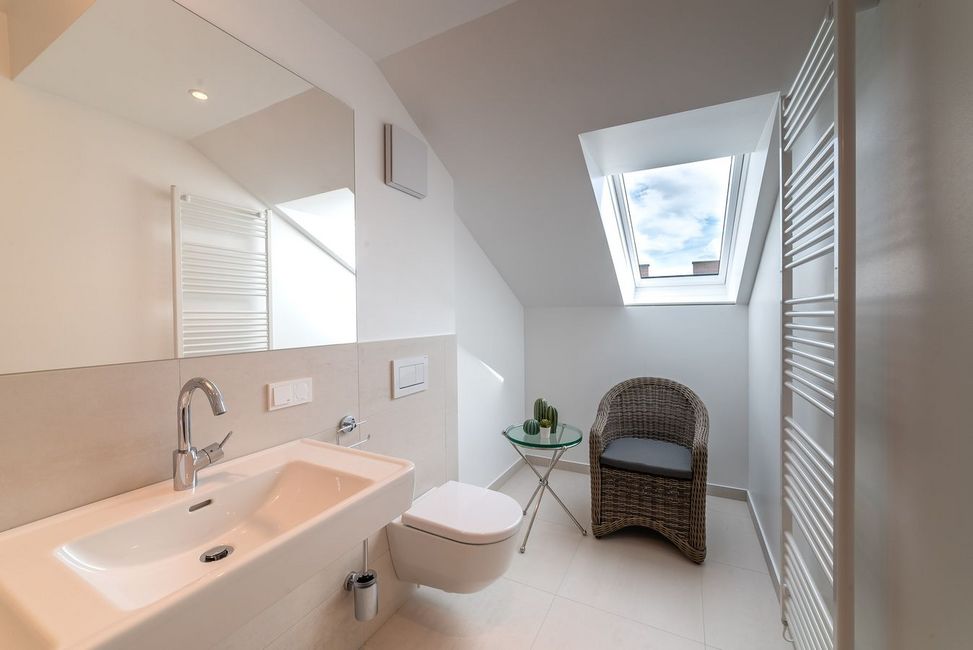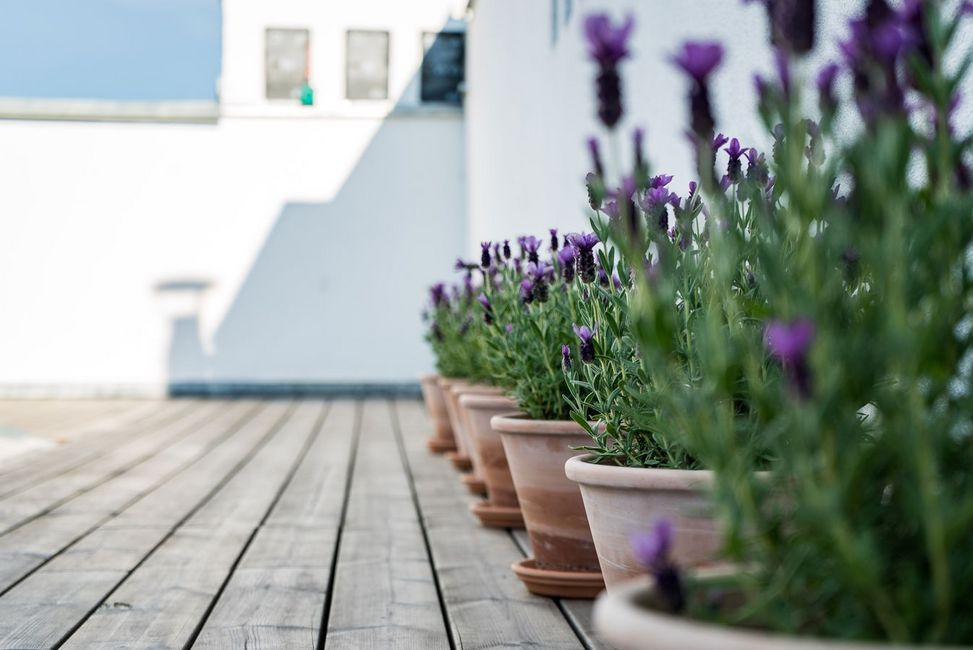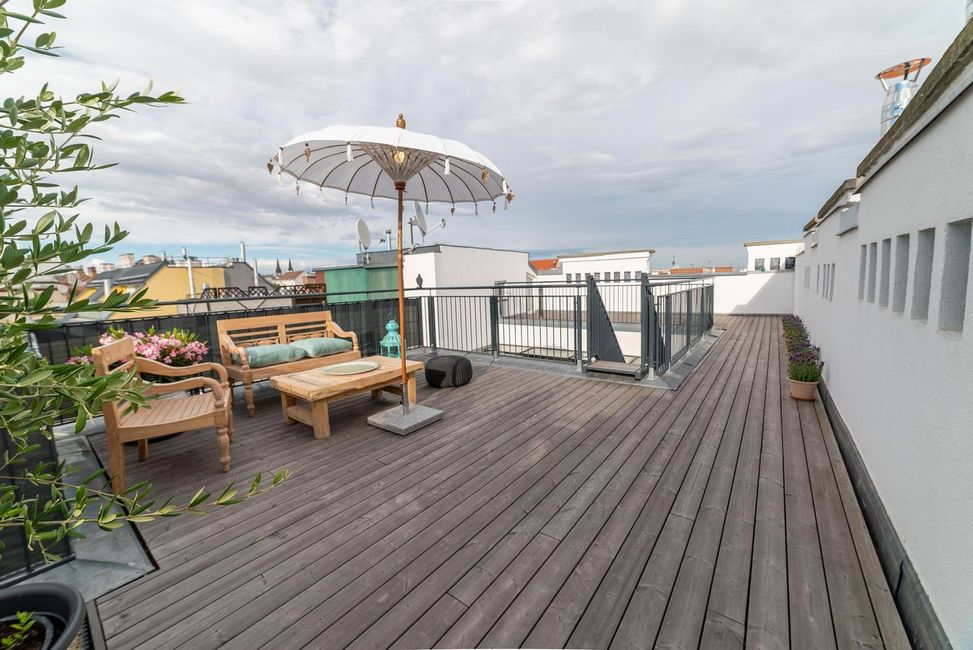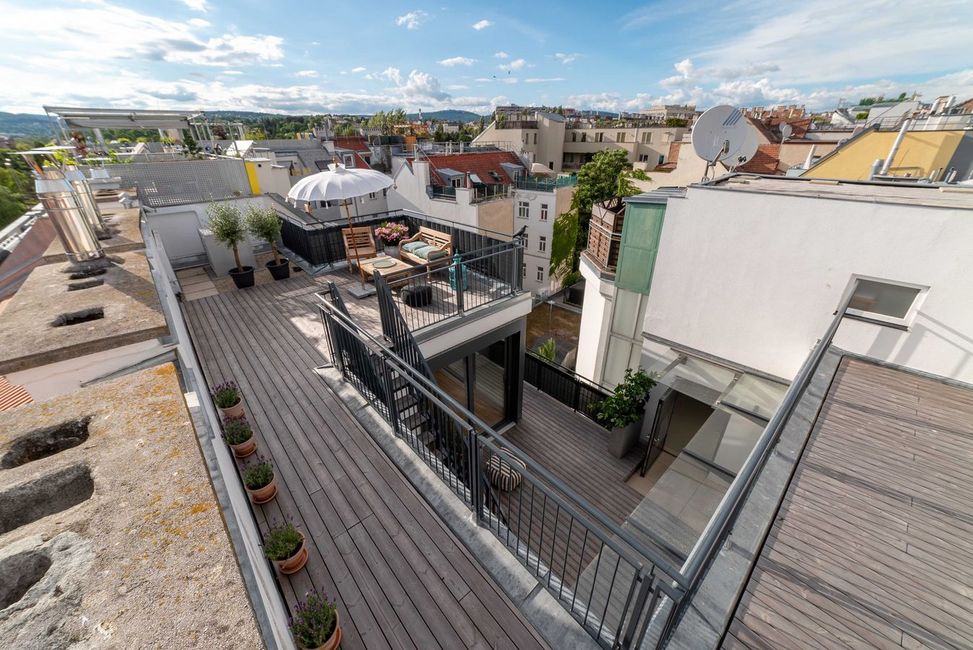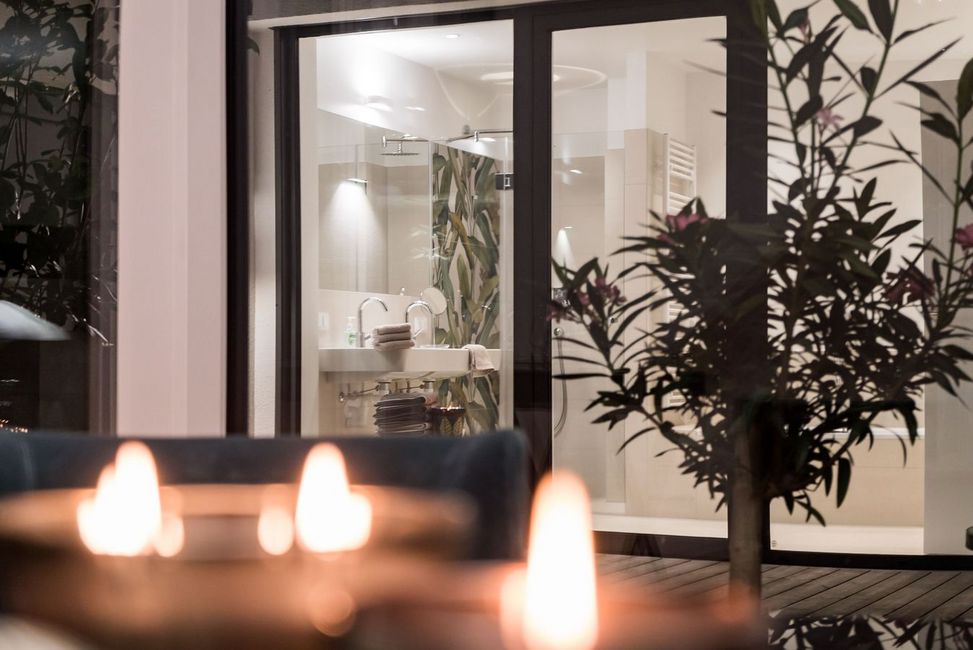 LOVE is in the air — A dream home at lofty heights … 140 m² with a panoramic view to fall in love with. Just some of the highlights of this historic Gründerzeit-era building are high-end installations, an excellent view, and undisturbed privacy.
IN THE GREEN HEART
OF HERNALS …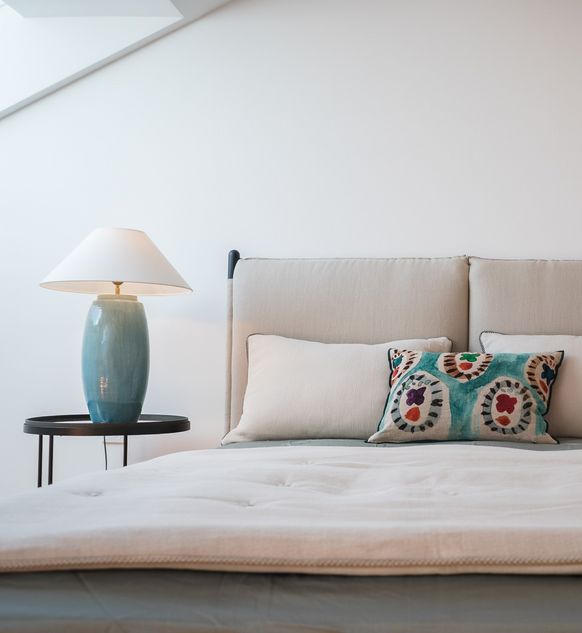 Forget the hustle and bustle of the city in over 140 m² of living space and enjoy the scent of the lovely garden on the spacious rooftop terraces. A sunny inner courtyard—the patio—lies at the very heart of this light-flooded architect's-dream apartment.
The kitchen and living room are joined into a 55 m2 comfort zone that invites all to cook, eat, relax, play, and celebrate together.
All three bedrooms have separate access, providing all the privacy needed for pleasant coexistence.
Dignified design accents, high-end electrical controls (BUS system/Loxone command center), and large windows complete this scenario.
Installations:
The interior technology is impressive and smart, with all functions centrally controlled through an app. This makes it possible to control the home remotely, setting the temperature and other parameters. To ensure absolute security, you can check and change the status of your window and shades even while on the move. All bathroom and WC installations are of the highest quality and have been selected with care.
LOCATION:
This rooftop apartment—luxuriously furnished and in an absolutely excellent location—lies in the heart of the sought-after green and quiet neighborhood of Hernals.

The apartment can be found at the outer end of Blumengasse in a quiet spot that is still well connected by the public transport along the adjacent Hernalser Hauptstraße.

With convenient access to classic Viennese athletic activities such as the Kongressbad swimming pool, the Engelmann ice skating rink, and the Post-Sport-Verein sports club, residents have plenty of opportunities to find something they love to do. During the summer, the Schafbergbad and Neuwaldegger Bad swimming pools are a particular draw.
The Hernals district is also home to the oldest landscape garden in Austria, the large and truly beautiful Schwarzenbergpark. The area also has many other delightful smaller parks to discover.
The rooftop terrace provides a sweeping view of the city and the lush green of Vienna's surrounding mountains.

The Hanslteich pond is a popular destination for strolling or enjoying a picnic. It is free to use and makes an ideal spot for a boating excursion—or you can enjoy the peaceful atmosphere as you dine at the upscale Klee am Hanslteich restaurant.

For those who need to get to work or are in search of city life, the future U5 subway station is just 350 meters away as the crow flies; until it's finished, the high-frequency Tram No. 43 delivers passengers straight to the city center.
Show more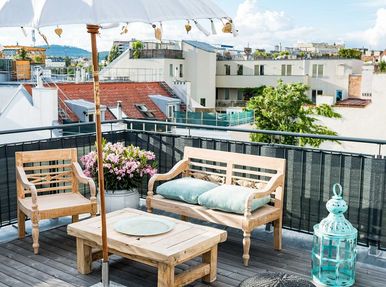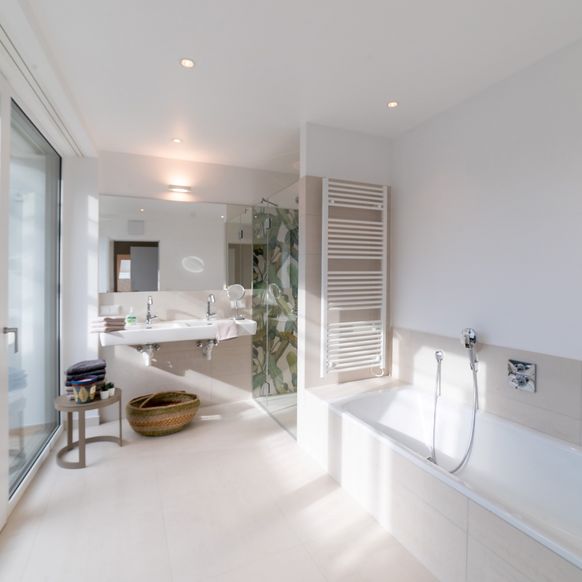 facts & figures
Love is in the Air!
140.3 m² living space on a single level + 76 m² open air space: central front room, living area with connected kitchen and terrace, master bedroom with bathroom/toilet, 2 additional bedrooms, a second bathroom/toilet, storage room with washer and dryer hookups, service room for heating and hot water, 2 sun decks on the roof
Special features:
A perfectly planned layout with exciting architecture and high ceilings, high-quality installations, lots of light, private terrace shielded from view, excellent view from the sun decks, radiant floor heating, air conditioning, 26 m2 basement storage unit
Historic building section:
Well-kept Foundation Era building with elevator to the attic floor
Garage:
2 garage spaces can be leased in the building next door
Current status:
Completion and sale in 2021
Our financial partners:
Facilities management:
Winter & Regelsberger GmbH
Planning:
Structural engineering:
ZT-Büro Walter Danmayr
Building physics:
DI Christoph Breitenecker
Show more