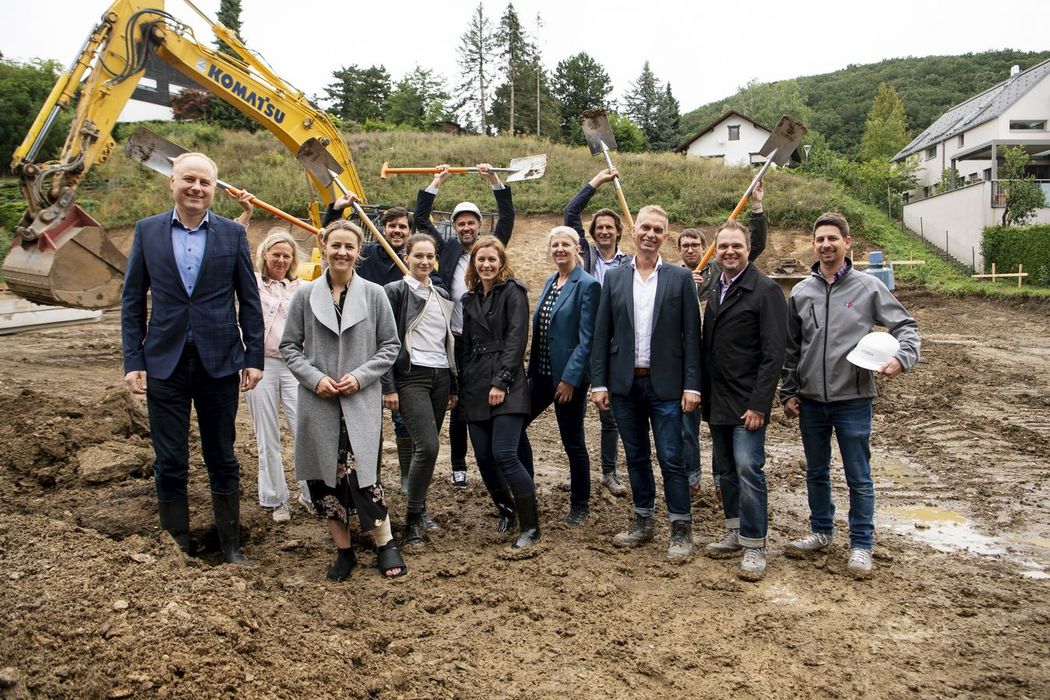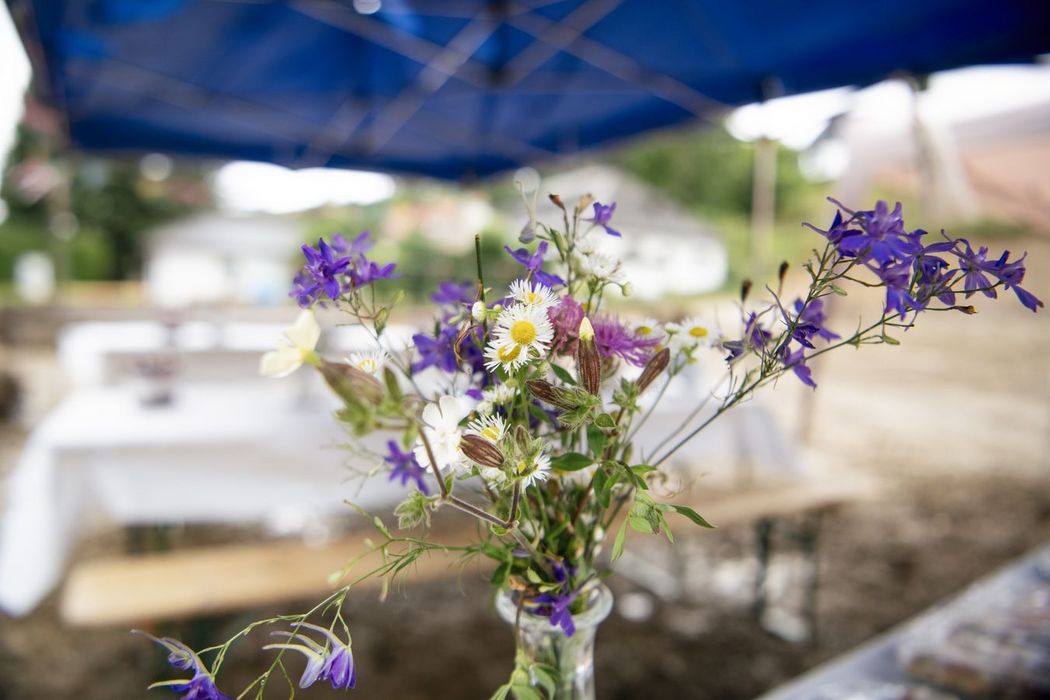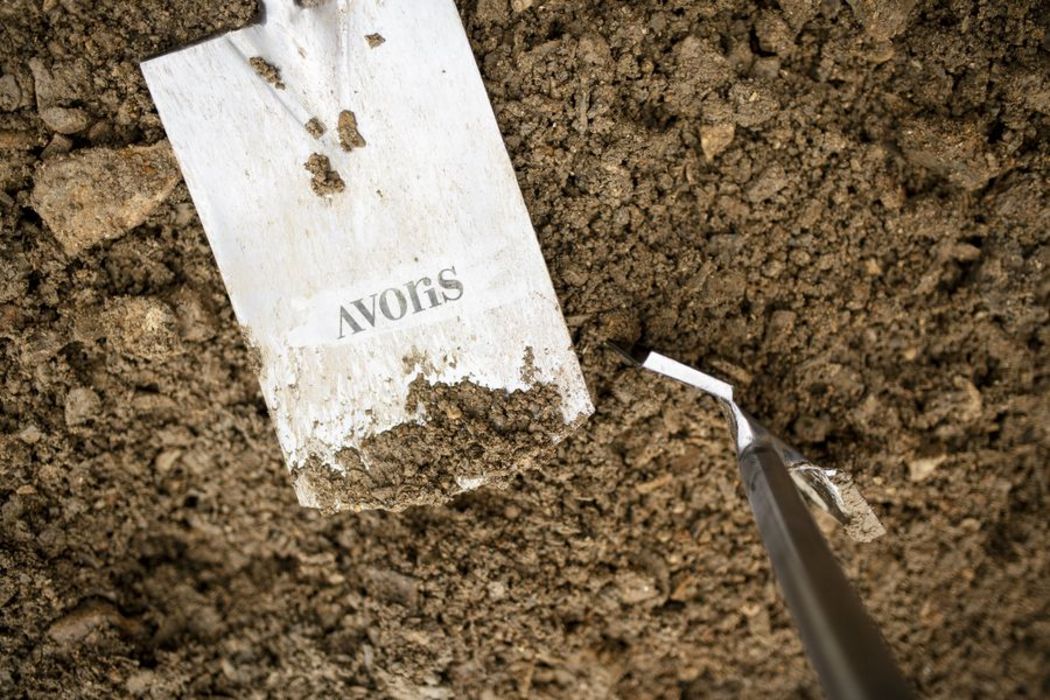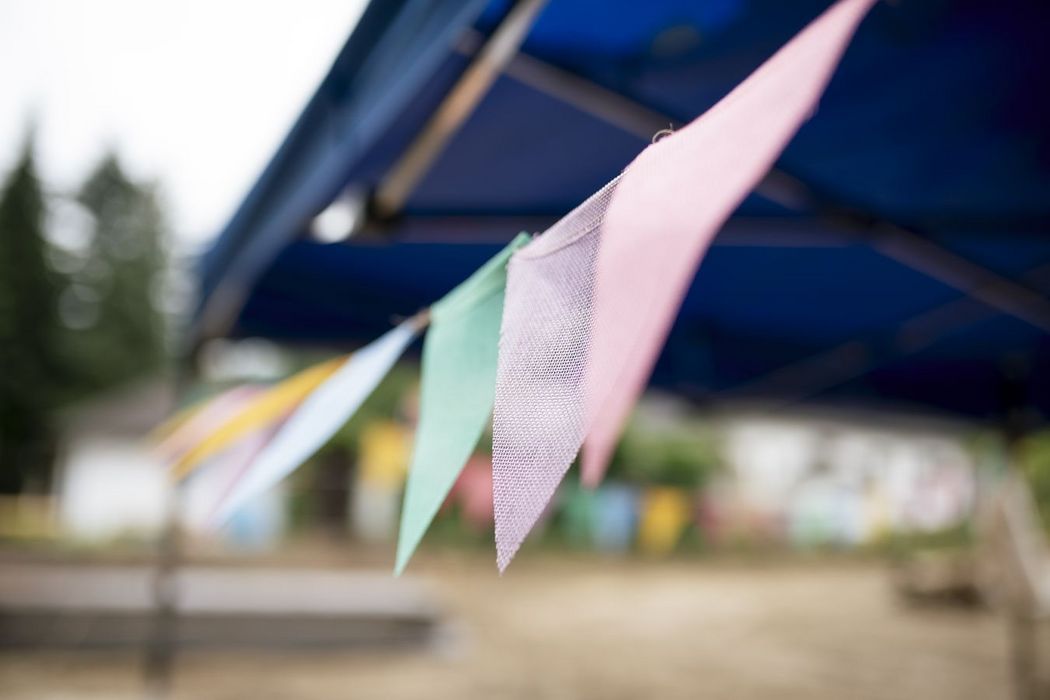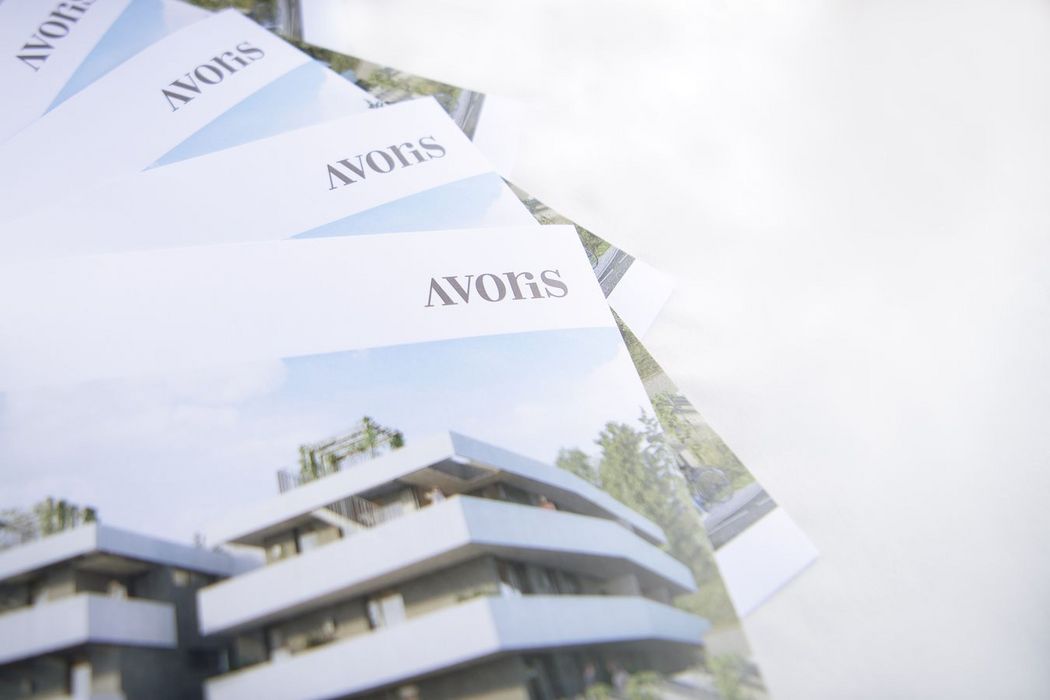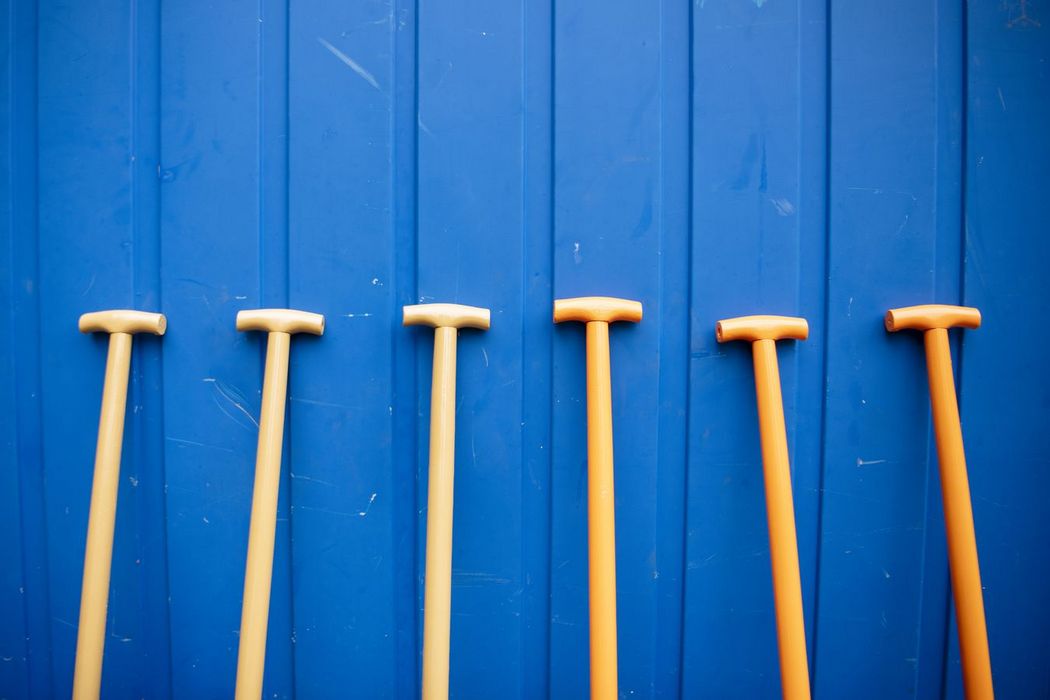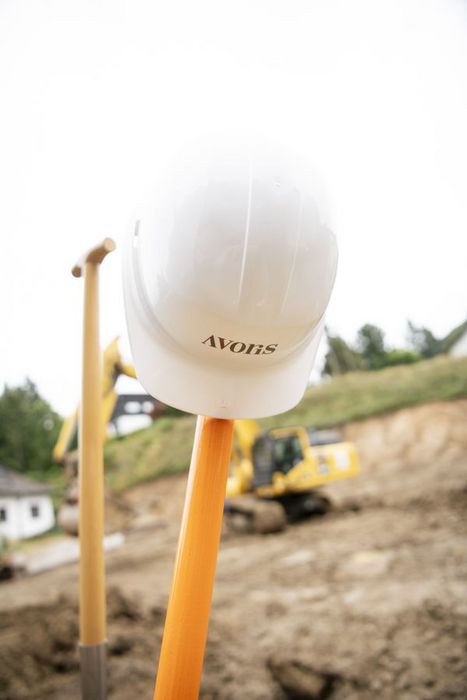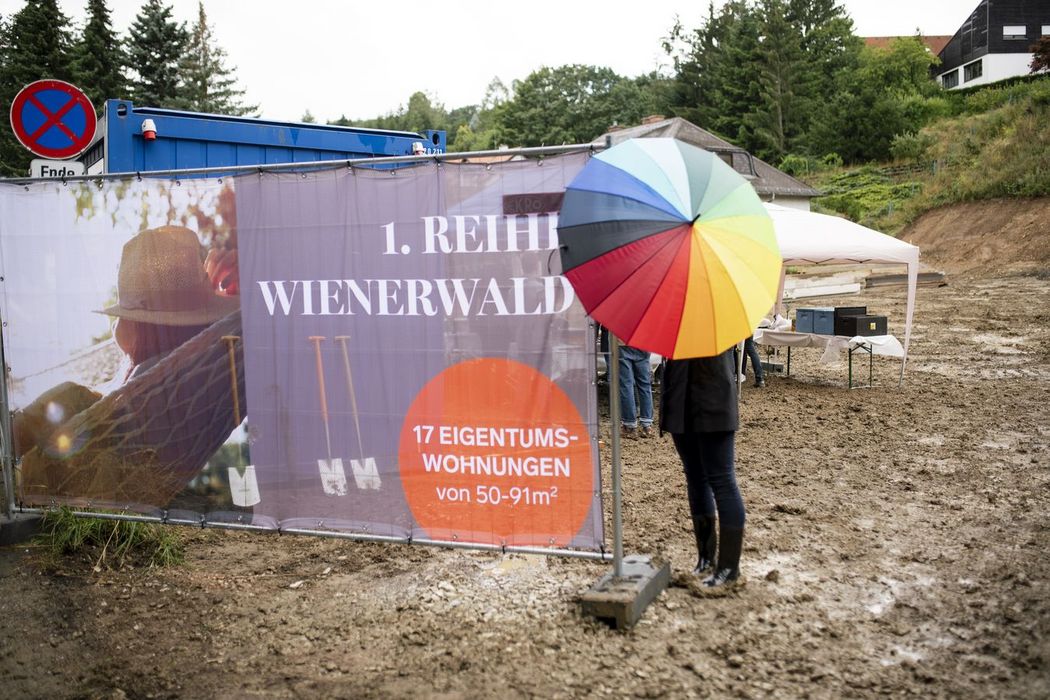 "Dare to try it; you can do nothing better!" said Mark Twain in praise of the wonders of R&R in Kaltenleutgeben as early as 1898.
We here at AVORIS have decided to follow this recommendation by the author of Tom Sawyer and Huckleberry Finn, who stayed with his family in the Wienerwald community for a "summer cure". To this end, we dug the first shovel of dirt last Thursday, 5 August 2021, despite wind and rain, at the traditional groundbreaking ceremony for the new residential complex Wienerwald View.
IT'S SHOVEL TIME!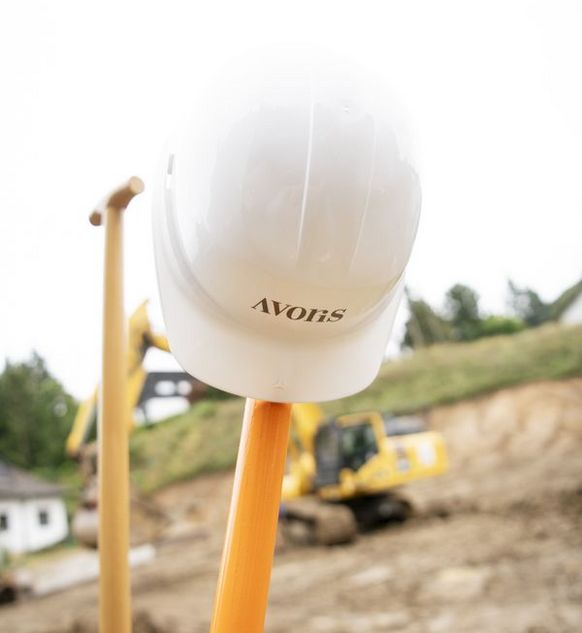 Mayor Bernadette Geieregger grabbed a shovel alongside AVORIS managing director Dominik Peherstorfer and the team, kicking off construction for the future residents at Wienerwald View and toasting the start of another successful construction project.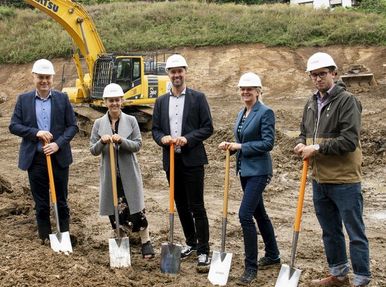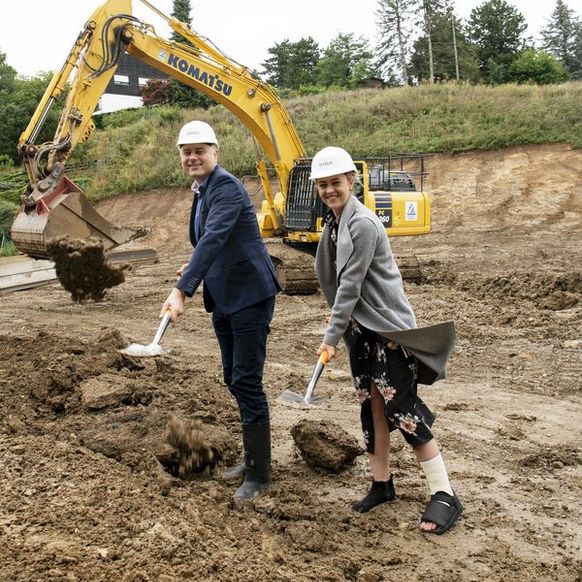 The entire project team is looking forward to erecting this unique apartment building. Though more than 120 years have passed since Mark Twain's visit, little has changed in the village of Kaltenleutgeben, where almost 75 percent of the municipal area remains forested. It is exactly this combination of living in nature, yet with quick access to the city, that will be preserved by the design, which is already being met with great feedback. No surprise then that the first apartments have already been reserved; after all the planning speaks for itself.
The leading real estate agent, Gabriele Biermayer, is also from Kaltenleutgeben, and is heading up apartment sales per the requirements of the Developer Contract Act (BTVG).

We here at AVORIS would like to thank everybody who visited. We're already looking forward to the first apartment handover in spring 2023!
Photos: Matthias Nemmert Fotografie