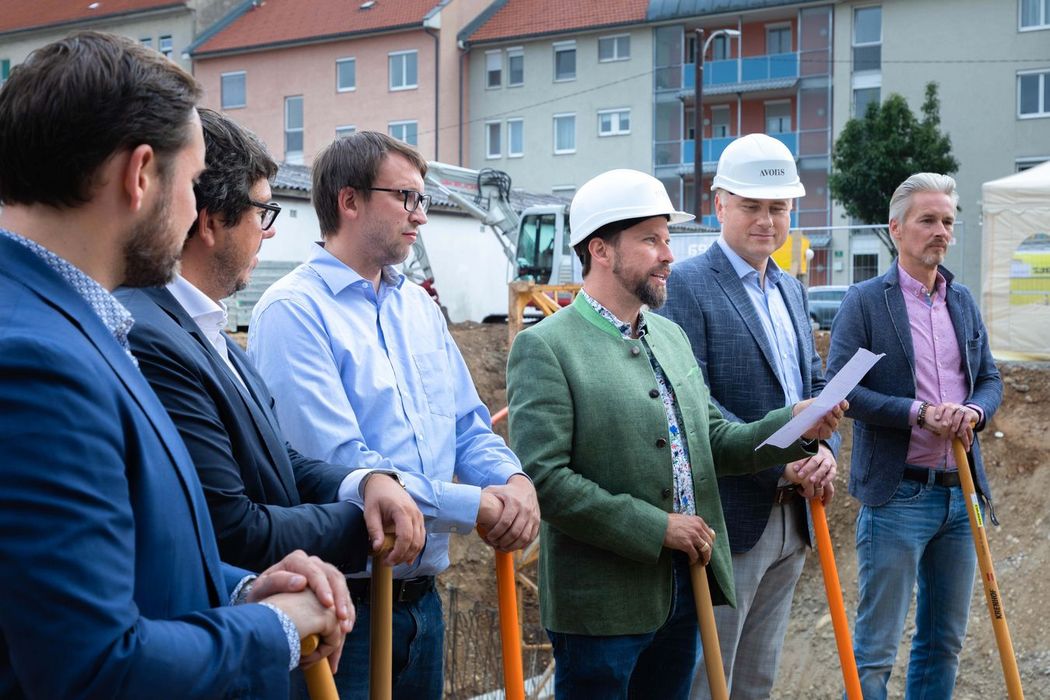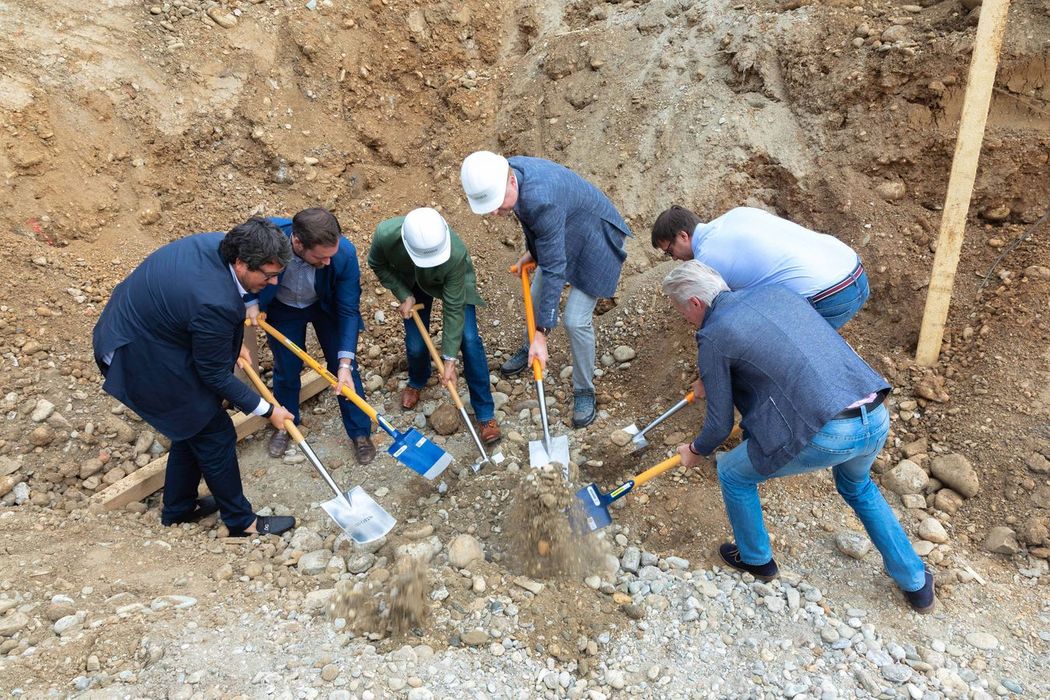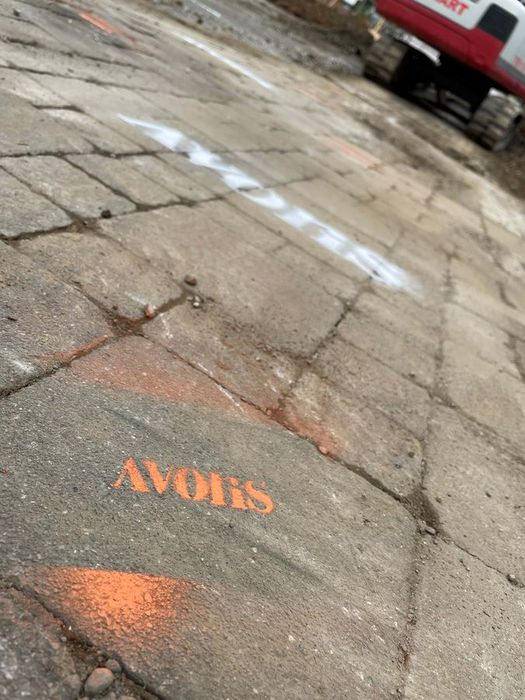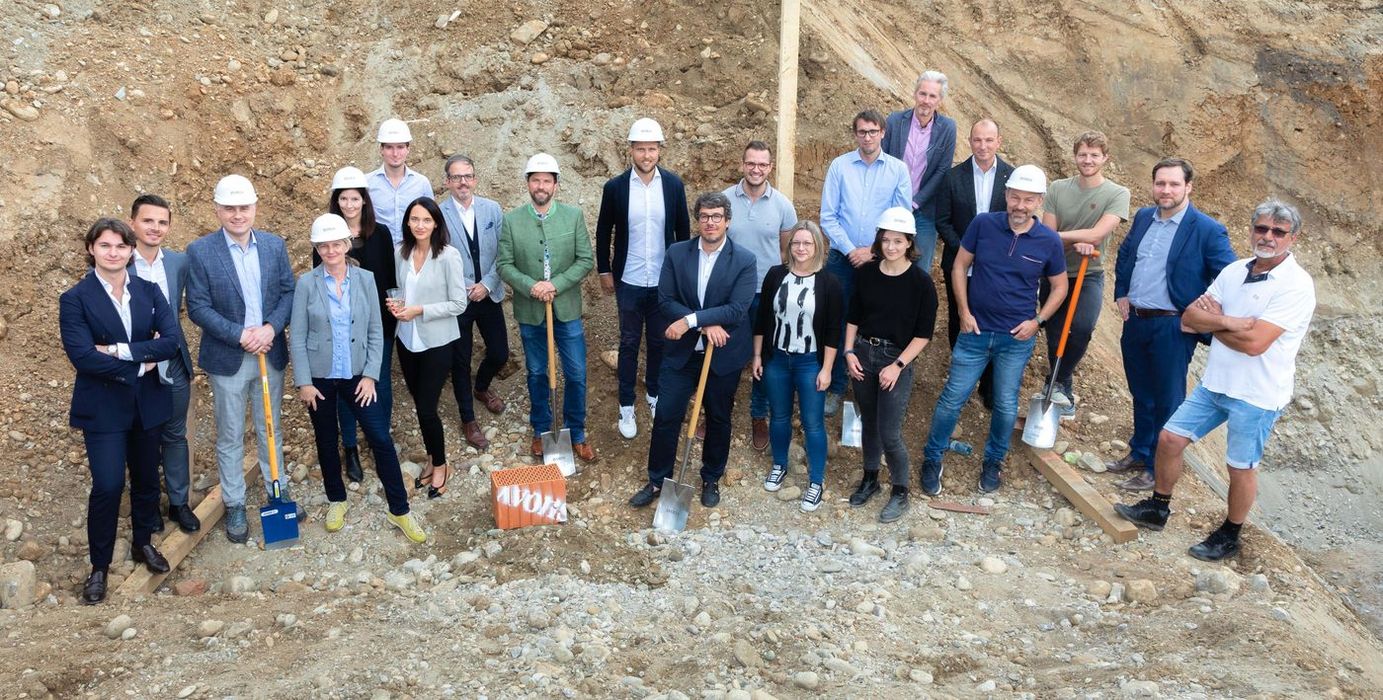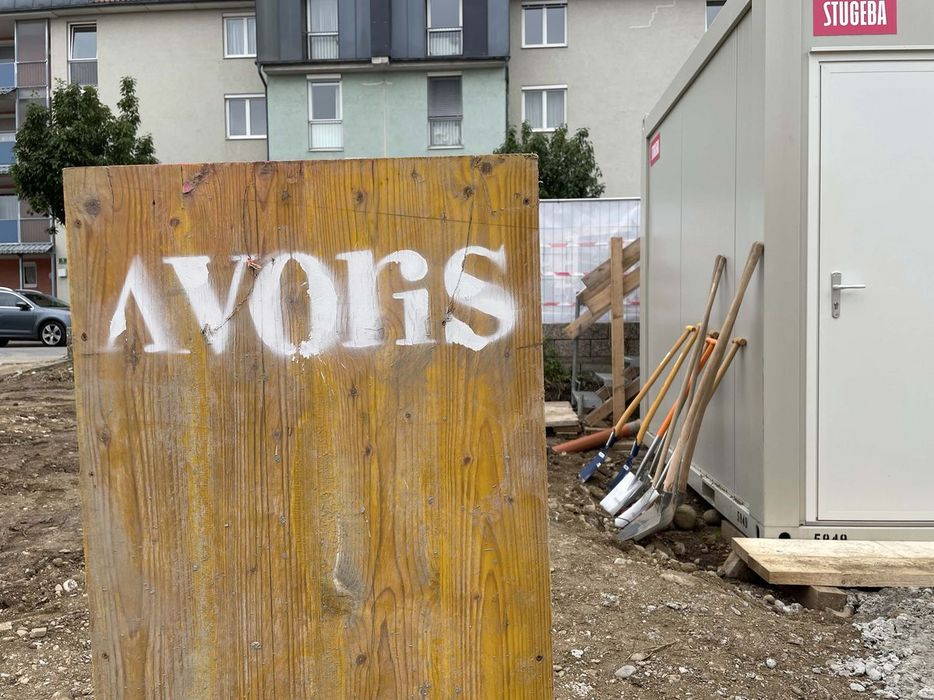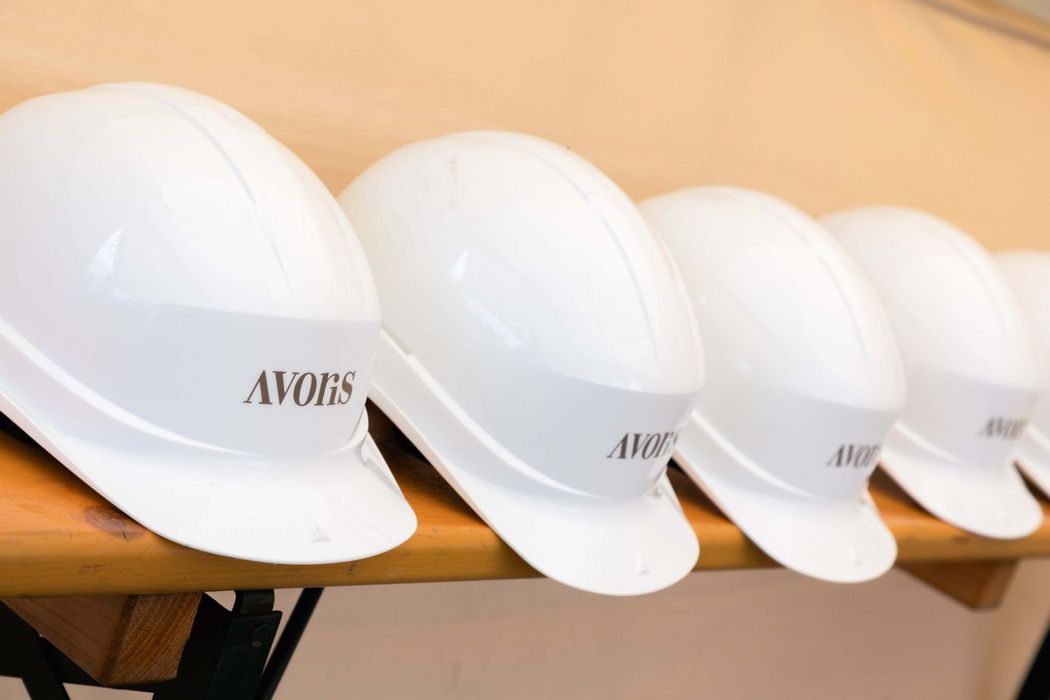 Last Thursday, 26 August 2021, we celebrated setting the first stone in the exciting excavation pit alongside a great crowd of guests. Numerous construction partners, the architects from Andrea Vattovani Architecture, our real estate agents from teamneunzehn, our advisor from the financing bank, and several neighbors were present, along with the crew from HOME ROCKET, who crowdfunded the project on their platform in early summer 2019. A buried message in a bottle capped the solemn act, initiating a smooth construction process with optimism and good humor. Cheers!
A WISH IN A BOTTLE
FOR THE FUTURE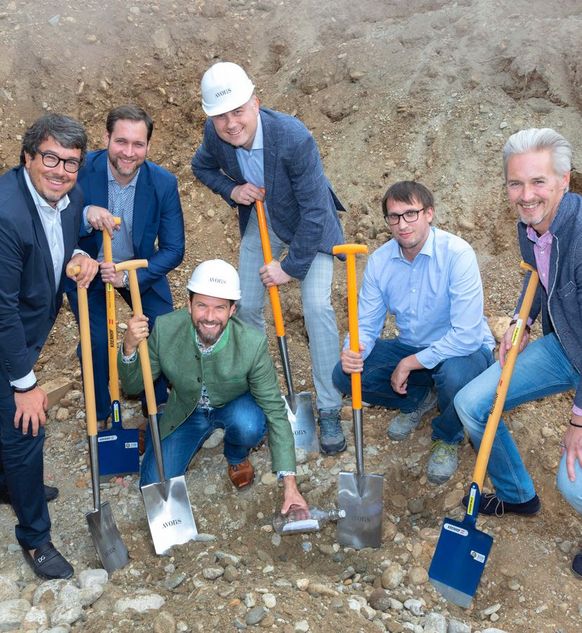 A memorable day in good company. At the laying of the first stone, 13 heartfelt wishes for the future residents of the 13 new apartments were read out loud before being sealed with a "kiss" and buried beneath the foundation.
Et voilà: 13 wishes from AVORIS to CITY. COUNTRY. KISSES.
1. A strong foundation for a new chapter in life
2. Enduring satisfaction with your new apartment
3. Space to grow and develop
4. A strong roof for protection from storms and crises
5. A home filled with laughter
6. The speedy drying of any tears
7. Days filled with light (spilling in through the large windows we designed)
8. Everlasting sunshine (also good for the photovoltaic system)
9. Abundance and fertility (for the balcony and garden plants)
10. Open doors and good neighbors, throughout the building and the neighborhood (although we did install sturdy locks!)
11. The feeling of never wanting to leave—a true anchoring
12. For everybody involved in the project, we wish smooth construction and ...
13. … successful sales! May the right people find the right homes. City.Country.Kisses.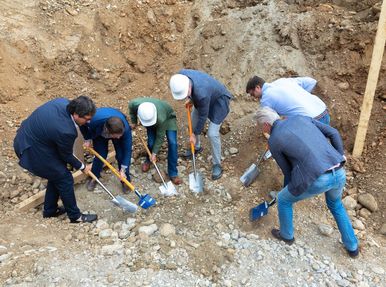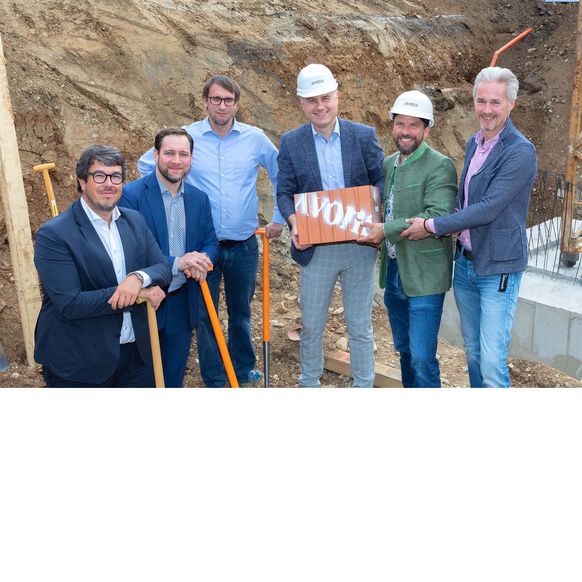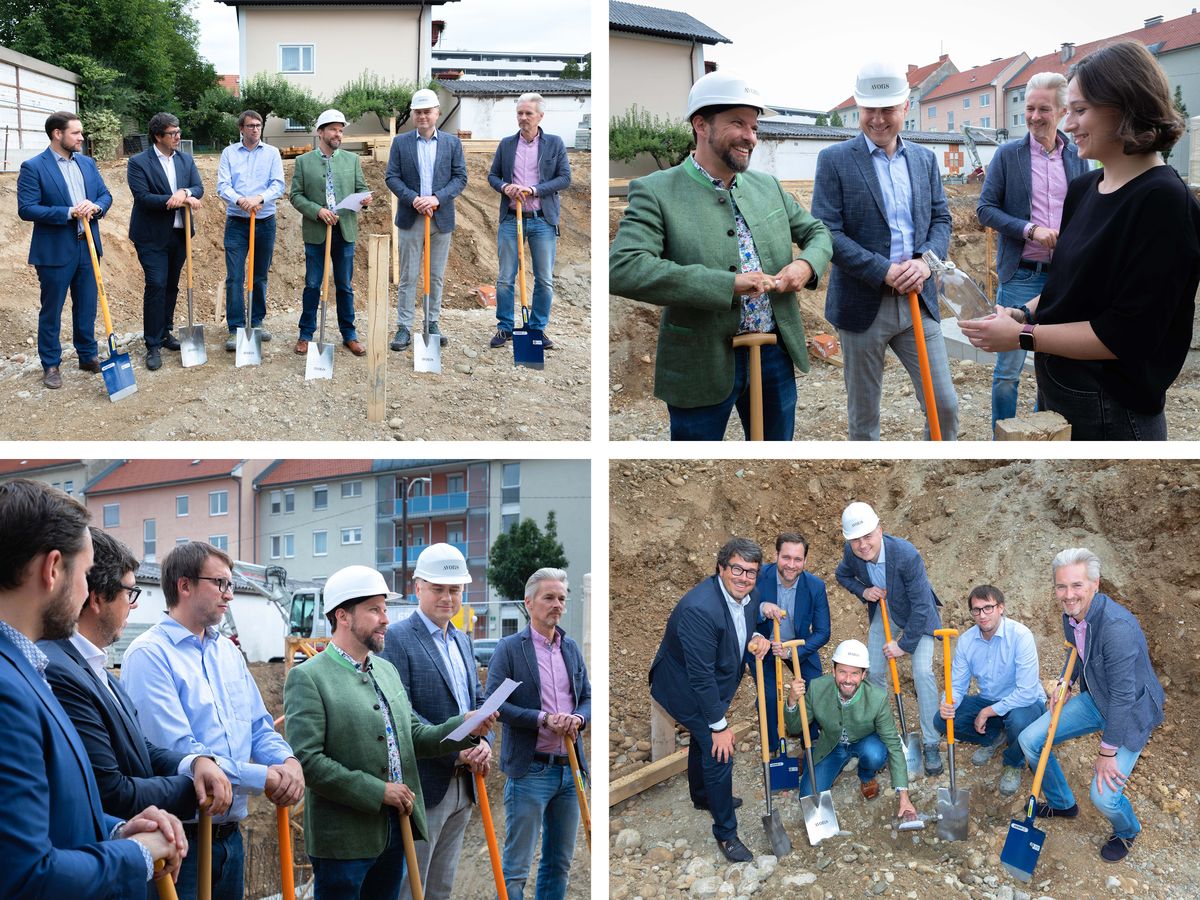 The Team 19 real estate agency, which recently started selling apartments in accordance with the Developer Contract Act (BTVG), has also received great feedback.

We thank each and every one of our guests for contributing to the project and for celebrating with us. And we're looking forward to the finished City. Country. Kisses. project in late 2022. Not very long until the keys to the first apartment make their way to the owner's hands ...

P.S. Klimaaktiv certification
In early August 2021, our residential construction project at Andreas-Hofer-Straße 6 in Graz was recognized by the "klimaaktiv" initiative for its "commitment to climate protection". This makes us especially happy. We strongly believe that, with little additional effort, we can not only achieve tremendous progress in terms of climate protection and quality of life, but also significantly reduce operating costs for future residents in the medium term thanks to climate-active construction methods. Read more about the klimaaktiv bronze (planning) award here.
Photos: Jorj Konstantinov Photography