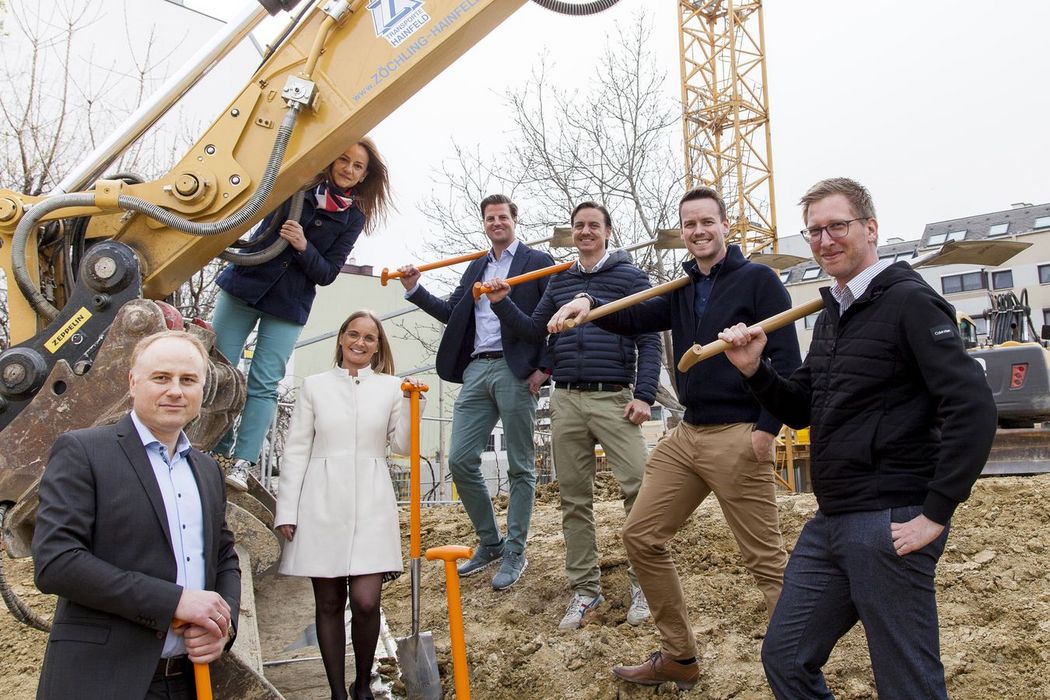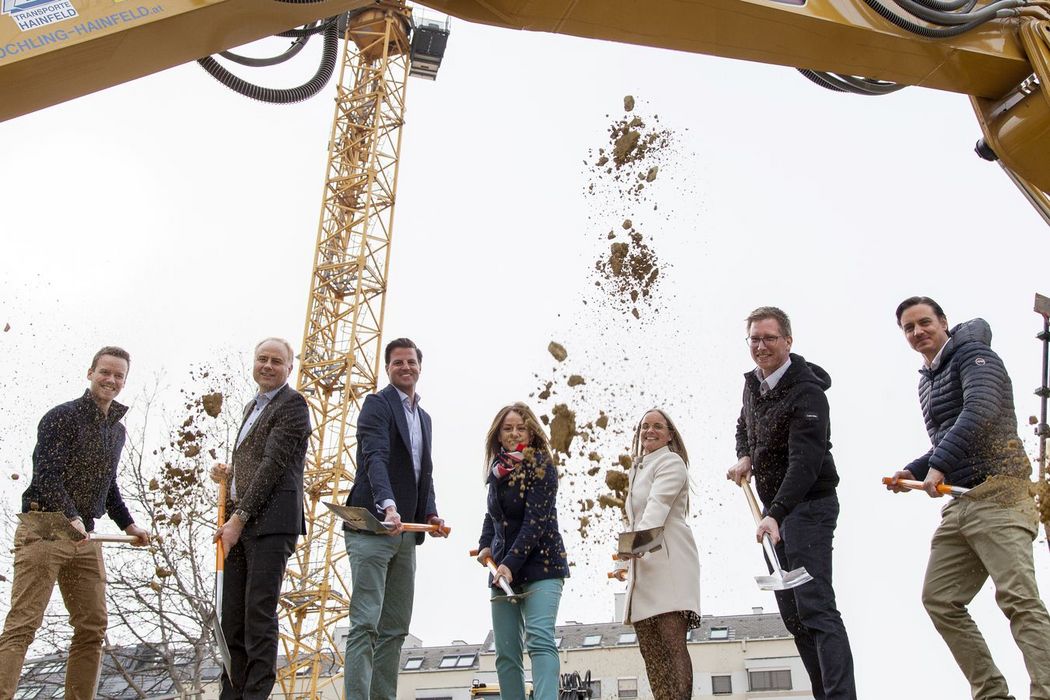 Last December, we finalized the sale of Living in St. Gotthard. Now, the groundbreaking ceremony for the construction of almost 6,000 m² of commercial and residential space with terraces, balconies, and private gardens has already taken place. As early as summer 2024, we, the sole developer, will hand over the turnkey project to Catella Wohnen Europa (CWE), a real estate fund managed by Berlin-based Catella Residential Investment Management GmbH (CRIM).
In addition to 118 apartments, stores and an orthopedic center are also being constructed at the St.-Gotthard-Straße site in Vienna Penzing. Currently, preparations for the ground drilling for the structurally demanding underground construction are underway. A contract awarded to Porr AG. Wibeba Bau GmbH has been commissioned with the above-ground construction, including all installations and electrical work.
It's
digger time!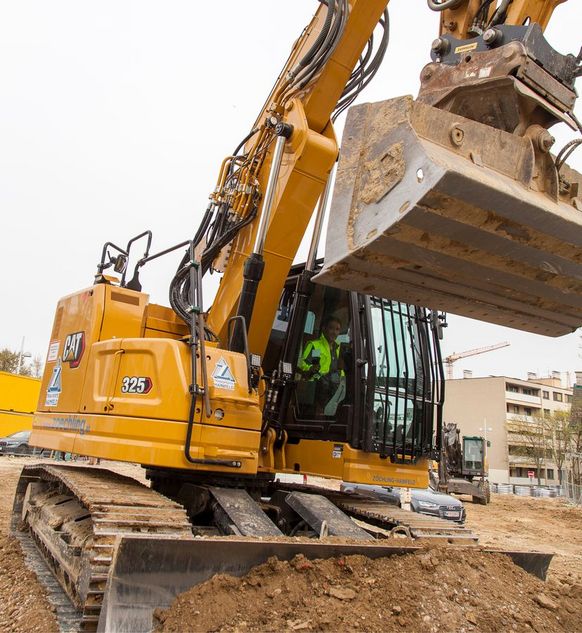 The current construction phase is "literally of fundamental importance" to the project as a whole, emphasizes our managing director Dominik Peherstorfer. The reason for this is that the U3 subway line runs under the property, presenting an uncommon structural challenge: "After the earth has been excavated, holes for the structural supports for the floor slabs of Living in St. Gotthard will be drilled."
The foundation should be finished by October 2022, along with the drilling of the geothermal probes for the heat pump. The building shell will be completed in about a year. iC consulenten ZT GesmbH is in charge of on-site construction supervision and project management.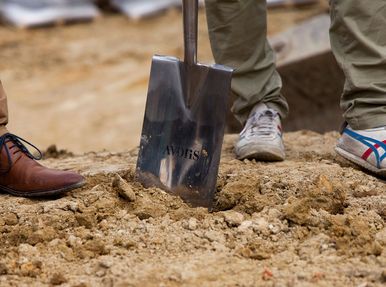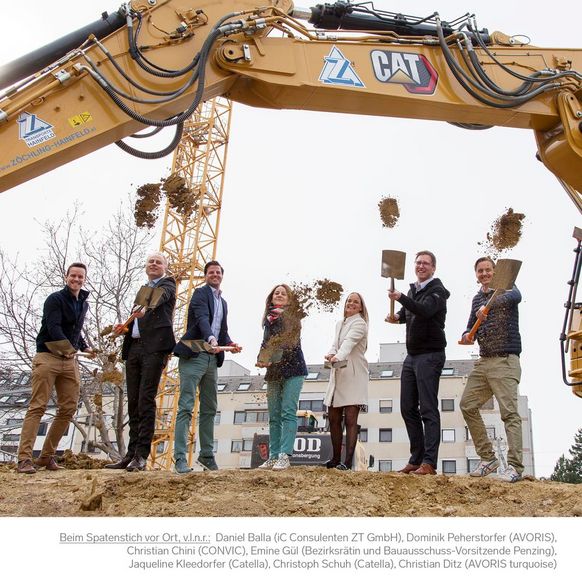 Quality of life
in an up-and-coming neighborhood
"When tenants move into the 118 apartments sized 31–83 m2 in the summer of 2024, they will not only benefit from an ideal public transport situation, they can also look forward to a wide range of local amenities and an excellent quality of life," says Benjamin Rüther, Head of Fund Management, CRIM. The Kendlerstraße U3 station can be reached in just a few steps, and from there the city center is a mere ten minutes away.
In addition to local shops, sports fields, fitness centers, and greenspaces, there is also a variety of restaurants and cultural opportunities within walking distance. Excellent medical care is also nearby, with Hanusch Hospital, the Ottakring Clinic, and the orthopedic center moving into in the new building. "All these qualities come together to make this place a home with a high quality of life," says Rüther. With a heat pump for heating, cooling, and hot water, a PV system on the roof, and a sophisticated green façade, the building has a central focus on sustainability.